October 13, 2005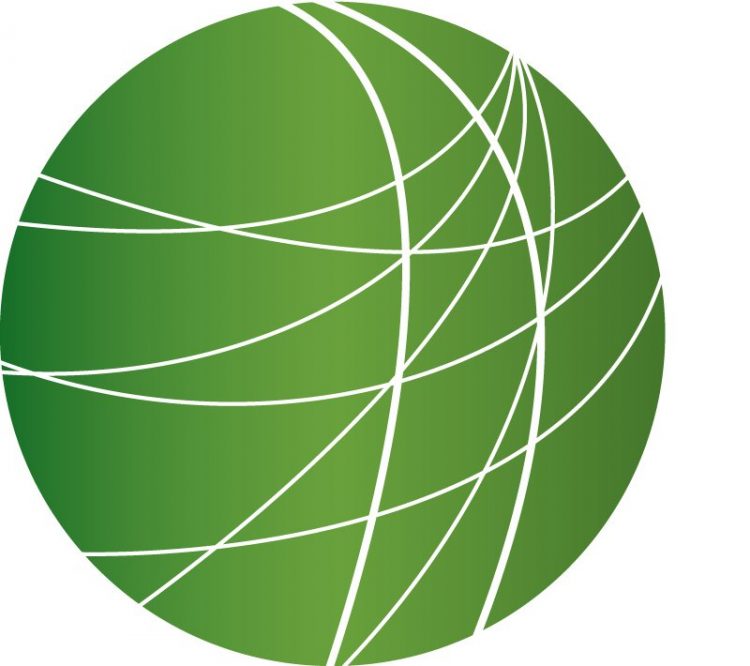 Headlines (5:08)
PROTESTS CONTINUE IN MANILA
Hundreds of students clashed with policemen today during a march towards the presidential palace in the Philippines. Police arrested 10 for illegal assembly. Girlie Linao reports from Manila.
Approximately 300 student activists marched in Manila today, demanding the ouster of President Gloria Macapagal Arroyo over allegations of election fraud. They were also challenging a new hard line policy against rallies without permits. The policy has triggered violent dispersal of demonstrations in the past three weeks. A clash erupted as the students approached Mendiola bridge – several hundred meters from the Malacanang presidential palace. Around 100 policemen blocked the demonstrators and pushed them back with anti-riot shields. Officials claimed the students threw rocks at the policemen, prompting them to use water cannons. Arroyo's opponents vowed to hold more street demonstrations in the coming days. For Free Speech Radio News, I'm Girlie Linao in Manila.
BIRD FLU FEARS IN EU
The European Union has now banned poultry imports from Romania and Turkey amidst fears of a bird flu pandemic. The ban was triggered by the discovery of a deadly strain of the aviary virus in Turkey responsible for dozens of human deaths in Asia. Laboratory results from samples taken in Romania have yet to be announced. EU officials have called for an emergency meeting tomorrow in Brussels to discuss further measures.
FOOT-AND-MOUTH OUTBREAK
An outbreak to foot-and-mouth disease among cattle herds in southern Brazil has led Uruguay and Chile to close their borders to beef imports from the region. From Santiago Jorge Garretón has more.
Chile's Agricultural and Livestock Service, the S.A.G. announced the ban as soon as the outbreak of foot-and-mouth disease was detected in southern Brazilian cattle. The S.A.G. promptly alerted all border crossing personnel to the measure. Chile is a country free of foot-and-mouth disease due to strict controls. S.A.G. efforts over the years have led to cattle herds free of foot-and-mouth disease without the use of vaccines. Other beef producers in South America must vaccinate their herds to prevent the crippling disease. Meanwhile, Brazil's neighbor Uruguay also closed its borders to beef from the affected region. Despite the outbreak government officials in both countries have dismissed rumors of increases in the price of meat, citing that other Brazilian regions are free of foot-and-mouth disease. Half of the meat consumed in Chile comes from Brazil. Chilean officials have now turned a vigilant eye to cattle from Paraguay that may be infected due to contact with Brazilian cattle. For FSRN this is Jorge Garretón in Santiago.
HIV/AIDS RATE DROPS IN ZIMBABWE
FSRN'S South African correspondent Na'eem Jeenah reports: A newly published United Nations report has found that the HIV/AIDS infection rate of Zimbabweans between the ages of 15 and 49 fell by nearly 5 percent in two years. The findings were part of a study conducted by UN Aids, the US Center for Disease Control and a number of universities. The reduction in the infection rate has been attributed to widespread behavioral changes and increased consciousness about AIDS. Casual sex is on the decline as is the number of people with sexually transmitted diseases. However, AIDS-related diseases continue to kill over 3,000 people every week in the southern African country. After Uganda, Zimbabwe is the second country in Sub-Saharan Africa to see a drop in its HIV infection rates.
FEDERAL RECOGNITION DENIED
Two Indian tribes in Connecticut are vowing to appeal yesterday's ruling by the US Interior Department denying them federal recognition. Melinda Tuhus reports from New Haven.
The Interior Department reversed last year's ruling that had granted federal recognition to the Schaghticokes and Eastern Pequots. State politicians were united in their opposition to federal recognition, fearing it would bring more Indian casinos into the state. The two Indian casinos already in Connecticut are among the biggest gambling operations in the world.
(Sound :05) " The tribes don't want to do a lot of things, but they don't want to lose their identity."
Schaghticoke tribal chairman Richard Velky says that the costs of pursuing federal recognition often force tribes to ally themselves with outside interests they might prefer not to deal with, and those are most often gambling interests. Velky says politicians need to separate the issues of federal recognition and gaming.
(Sound 0:21) "Gaming was a right given to the tribes by the government back in 1988. But the S started their petition back in 1981. We actually started the land claim in the 1970s. So our issues were in effect long before gaming came about, and they're going to be in effect until we are successful in our bid for federal recognition."
The Interior Department ruled the tribes did NOT qualify for federal recognition because they could not prove they had existed as a tribe through the centuries, forming an intact cultural and social community. The tribes vehemently disagree, and say they will appeal the decision in federal court. For FSRN, I'm Melinda Tuhus in New Haven, CT.
Features
US and China Fail to Reach Textiles Agreement (3:41)
The US and Chinese government announced today that they have failed to reach an agreement on textiles. This comes as a surprise to many, as China struck a similar deal on textiles with the European Union in June. But, as Darby Hickey reports, labor unions and industry leaders say the Bush administration is not doing enough to deal with what they call China's manipulation of its currency. In Washington, Darby Hickey reports.
El Alto Remembered as Bolivia Looks at Electoral Re-Districting (3:59)
Between the 11th and the 15th of October, 2003 in Bolivia, 60 indigenous Aymaras people were killed and over 400 were seriously injured while blocking the streets of El Alto city from trucks that were exporting Bolivian gasoline. El Alto is perched 4,100 meters above the Bolivian capitol of La Paz, and is home to the largest Aymara population in the world. Two years later, the battle in the Aymara city is remembered and the people who died fighting are honored. Diletta Varlese reports.
Relief Not Reaching Earthquake Victims in Indian-Administered Kashmir (2:23)
In spite of claims by the local government in Indian administrated Kashmir, many of the people affected by Saturday's devastating earthquake in the region have yet to receive assistance in the form of government aid. Though relief supplies are pouring in, particularly as a result of local donations, the pace of getting the relief material to people in need is has been sluggish. From Indian-administered Kashmir, Shahnawaz Khan reports.
Anti-Affirmative Action Groups Sues LAUSD (2:17)
An anti-affirmative action group is suing the Los Angeles Unified School District, charging that the its desegregation efforts are in violation of Proposition 209, a 1996 measure that banned racial preference in state-run institutions. From KPFK in Los Angeles, FSRN's Leilani Albano reports.
California Heads for Special Election (3:16)
For California voters, the November 8 special election is fast approaching. Several important issues will be up for grabs, with numerous propositions on the ballot. Many people outside the state are keeping a close watch, as national trends often follow California. Grace Turner reports.
A Look at Texas' Death Penalty (3:26)
This week marks the World Day Against the death penalty, when Amnesty International and other organizations call for an end to capital punishment. Texas leads the nation in death sentences and executions, and in some ways personifies the fight over life and death. From Houston, Katie Heim has more.