January 19, 2006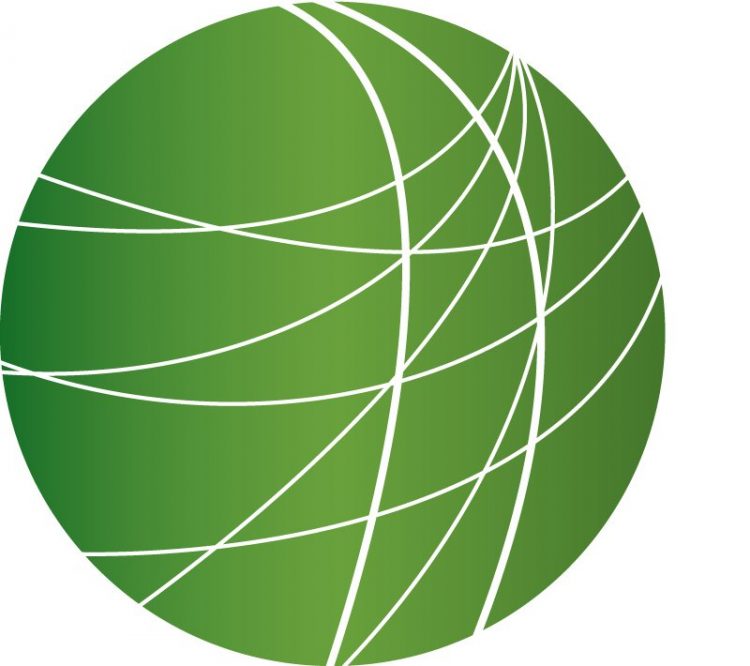 Headlines (5:31)
THE PHILIPPINES QUESTIONS JOINT FORCES AGREEMENT
A Philippine Congressional committee today called for the scrapping of a security pact that allows large-scale military exercises with United States forces within its national territory. The move comes after U.S. officials refused to hand over four American marines accused of rape. Girlie Linao reports from Manila.
Philippine legislators say terminating the 1999 Visiting Forces Agreement, or VFA, with the United States would allow the government to renegotiate a better deal. The move comes after the U.S. rejected a Philippine request for it to hand over four Marines accused of raping a 22-year-old Filipino woman in the northern city of Olongapo last November. The refusal was in line with the VFA, which allows U.S. officials to keep custody of an accused until the end of the judicial proceedings. A local court has already issued arrest warrants against the four Marines, who have been under the custody of the U.S. Embassy in Manila since the charges were made. The Marines were in the Philippines then for joint training exercises in the former U.S. Naval Base of Subic in Olongapo City. Legislators are also calling on the government to suspend Philippine funding for all military exercises with the U.S. until the trial of the Marines ends. For Free Speech Radio News, I'm Girlie Linao in Manila.
PRE-ELECTION CLIMATE IN THE OCCUPIED TERRITORIES
As the January 25th Legislative Council elections near, Palestinian candidates and parties are reporting incidents of harassment by Israeli forces. Manar Jibrin reports from the West Bank.
Palestinian candidate Bassam Al Salhi, Secretary General of the Palestinian People's Party, was detained today for several hours by Israeli troops upon his arrival from Jordan to the Gaza Strip. In East Jerusalem, Israeli policemen stormed a press conference by candidates from the Popular Front for the Liberation of Palestine yesterday and detained seven candidates, charging that campaigning in Jerusalem is not allowed. Soldiers also broke into a Hamas campaigning center in Jerusalem and arrested Mohammed Abu Tair, one of three Hamas candidates, along with seven others. These arrests come just days after the Israeli Knesset voted to allow Jerusalemite Palestinians to participate in the coming elections. The approved measure permits campaign activities of all Palestinian parties, except Hamas.
NOLA HOME DEMOLITION SETTLEMENT
A lawsuit about notifying New Orleans homeowners regarding the possible demolition of their properties was settled in court this week. The city of New Orleans has agreed to send notices by mail and post public announcements before destroying any homes. Christian Roselund reports.
Kirk vs. City of New Orleans was settled before US District Court Judge Martin Feldman on Tuesday with little media attention. The city agreed to mail a notice to the last known address of a homeowner, who has seven days to appeal the demolition by writing the city. The city had begun clearing the remnants of homes out of streets in the city's lower 9th Ward in late December, after giving notice on Christmas eve. Demolition was stopped by residents and community organizers who, in one instance, physically occupied a site being bulldozed. Brandon Darby, an organizer with the Common Ground collective, a plaintiff in the case, says that the city has only agreed to a process that it was required to follow all along. [sound] The city plans to start mailing notices out this week, and demolitions are scheduled to begin again in early February. For FSRN, I'm Christian Roselund.
ATTACKS CONTINUE IN THE NIGER DELTA
Militants in Nigeria's Niger Delta region continue to mount attacks on oil facilities. In addition to a recent attack on an oil flow station, two oil vessels and a tugboat have been hijacked. Sam Olukoya reports from Lagos.
The past weeks have seen a series of attacks on oil installations in Nigeria's Niger Delta region. Most have been directed at the Anglo-Dutch oil company, Shell Petroleum. A number of soldiers guarding a Shell oil flow station were injured during a Tuesday attack. On Sunday, four soldiers were killed during an attack on another Shell facility. A previously unknown militant group, the Movement for the Emancipation of the Niger Delta, claimed responsibility for some of the attacks and says it intends to attack other western oil companies operating in the region. The militants specifically mentioned the American company, Chevron, as a potential target. Four foreign oil workers who were kidnapped a week ago are yet to be released. The militants holding the oil workers are demanding compensation for local communities in the Niger Delta affected by pollution resulting from oil exploitation. For Free Speech Radio News, this is Sam Olukoya in Lagos.
GLOBAL WARMING ENDANGERS PLANKTON
A global rise in the surface temperatures of oceans can have a devastating effect on plankton…and marine life in general. This, according to a recent study published in the scientific journal, Nature. The microorganisms convert carbon dioxide to carbon, thereby helping to curb the effects of global warming. However, scientists found that higher surface temperatures can rob plankton of the nutrients needed to survive. In addition to its vital role in the carbon cycle, plankton forms the basis of the marine food chain. Scientists warn that it's endangerment could have far-reaching implications for life on this planet.
Features
Senate Committee Considers Indecency on Television (3:59)
Family friendly viewing packages will soon be available for cable television subscribers. The family option, plus v-chip technology, which allows parents to block shows that they deem unacceptable from being aired on their televisions, will provide enough regulation to minimize indecent television viewing by children. But some critics have different ideas of how to keep children from indecent exposure. FSRN's Leigh Ann Caldwell reports from the passionate hearing that took place today on Capitol Hill.
CPT Member Holds Hope for Hostages (2:52)
The fate of 4 hostages taken in Iraq nearly 2 months ago, remains unknown. The 4 are part of the Christian Peacemaker Team, or CPT, which seeks to offer an organized, nonviolence alternative to war, and offers on-the-ground perspectives from countries where armed conflicts are underway. Greg Rollins has worked with the CPT Iraq Team since April 2004, and began his most recent period of service there in October. He left Baghdad for Amman, Jordan yesterday and will return to his home in British Colombia tomorrow. Greg Rollins, your thoughts as you make your way back home after living and working in Baghdad for the past 3 months?
Osama bin Laden Offers U.S. a Truce (2:13)
Al-Jazeera aired audio tape today believed to be the voice Osama Bin Laden, who had a direct message for the people of the United States. Bin Laden indicated that attacks within the United States are being planned, but he also offered a long term truce if the United States would pull out of Iraq and Afghanistan. Washington Editor Mitch Jeserich has these details on the Al-Qaeda leader's message.
Pakistan Responds to US Air Strikes (3:18)
Islamabad has lodged a strong protest against the United States government after US troops, occupying Afghanistan, attacked a village in Pakistan, killing 18 civilians, including women and children. While the response from Washington has been very casual, Pakistanis throughout the country took to the streets to participate in anti-US demonstrations. Following the US attack, President Pervez Musharraf is now under an immense amount of pressure from liberal-democratic opposition, as well as from religious groups, for supporting what are considered US imperialist designs under the guise of the War on Terror. Masror Hussain reports from Islamabad.
South Africa Considering Decriminalizing Sex Work (2:07)
Throughout most of the world, sex work is perceived to be linked to organized crime, the exploitation of women and the moral decline of society. Yet, despite laws and often harsh policing, sex work continues worldwide, and South Africa is just one of many countries considering changing its approach. Terna Gyuse reports.
African American Hurricane Survivors Facing Housing Discrimination (2:46)
For survivors of Hurricane Katrina, some struggles may have just begun. A new report indicates that African Americans displaced by Katrina experience alarming rates of housing discrimination. Complaints have been filed in 3 southern states against property managers and internet websites for alleged housing discrimination. FSRN's Christina Aanestad reports.
Students Paid to Inform on UCLA Professors (2:15)
In Los Angeles, a UCLA alumni group is offering up to $100 per course for students to supply tapes, notes and other materials exposing so-called radical professors with left-leaning views. FSRN's Leilani Albano has more.