March 01, 2006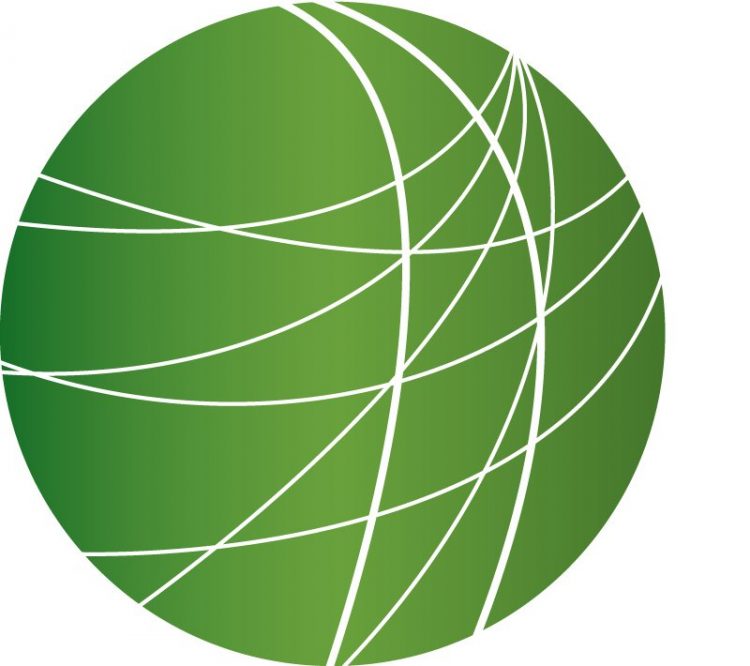 Headlines (6:09)
KOSOVO'S PRIME MINISTER RESIGNS
Kosovo's Prime Minister resigned today  – one week after the first round of talks were completed in Vienna to determine the political and legal status of the United Nations administered province. It has been nearly 7 years since the end of civil fighting between independence-minded Albanian guerrillas and Serbian security forces in the former Yugoslavia. Jackson Allers reports from Kosovo's capital, Pristina.
Kosovo Prime Minister, Bajram Kosumi, handed his resignation to Kosovo President Fatmir Seidiu this afternoon, amidst criticism from Western countries like the United States, who said he did not do enough to meet democratic standards set by the United Nations in the lead up to the current negotiations on Kosovo's final status. Kosumi succeeded former Prime Minister, Ramush Haradinaj, who was indicted on war crimes charges by the UN tribunal at The Hague one year ago. UN Secretary General Kofi Annan criticized Kosumi in January for not doing more to integrate the more than 100,000 Serbs in Kosovo who remained after the end of fighting in 1999. Kosovo Serbs and other minorities have faced a growing litany of hardships as Kosovo's economy is sputtering and the unemployment rate is said to be at about 50%. The former senior commander in the Kosovo Liberation Army, Agim Ceku, is said to be the top candidate for replacing Kosumi. Reporting for FSRN, this is Jackson Allers.
FATAL INCIDENTS IN THE WEST BANK AND GAZA STRIP
The ongoing cycle of violence in the Palestinian Occupied Territories has claimed two lives today. Manar Jibrin has the latest.
Abu Waleed Al Dahdouh, a top leader of the armed wing of the Islamic Jihad in Gaza, was killed today when his car exploded. Witnesses say an Israeli war jet fired a missile at his vehicle, but Israel denies involvement. In the West Bank, an Israeli settler is dead after he was shot in the head at the gas station where he worked. Al-Aqsa Martyrs' brigades claimed responsibility. Early this morning, a large Israeli force of at least six military vehicles invaded the West Bank village of Beit Fajjar (near Bethlehem) and declared the village a closed military zone. The soldiers conducted house to house searches and arrested twelve Palestinian youths. The Israeli army has been carrying out arrest campaigns among Palestinian civilians claiming that the arrestees are wanted members of armed resistance groups. Many of these arrest attempts end with assassinations. For FSRN from IMEMC.Org  in Palestine this is Manar Jibrin.
STAND-OFF AT AFGHAN JAIL OVER
Unrest in an Afghan prison ended today with the transfer of some 1300 prisoners to a different area of the same prison. Six inmates are dead after a 4-day riot that began when prison authorities attempted to mandate the use of uniforms. Prisoners were demanding better living conditions and calling for a review of their convictions. The prison, located outside of Kabul, gained infamy as a torture center during the era of communist rule in the 1980s.
CANADA INCREASES PRESENCE IN AFGHANISTAN
George W. Bush began his tour of South Asia today with a surprise visit to Afghanistan. This, as Canada plans to increase its presence in the occupied country…even though polls show that the majority of Canadians are against sending troops. Kasim Tirmizey reports from Montreal.
2200 new Canadian troops arrived in Kandhar in February and a Canadian general took command of the multinational coalition in southern Afghanistan yesterday. This, increased participation in the occupation of the war-torn country comes as a new opinion poll shows that 62% of Canadians are opposed to sending troops to Afghanistan. And 73% of Canadians would like a parliamentary vote on whether the mission should be renewed. Defence Minister Gordon O'Connor has rejected such measures as unnecessary. The recently deployed troops will be in Afghanistan for up to one year. Reporting for Free Speech Radio News in Montreal, I'm Kasim Tirmizey.
ONGOING SECURITY SITUATION IN THE NIGER DELTA
As we go to air, Reuters is reporting that militants in the Niger Delta region have released six foreign oil workers. Three workers; two Americans and a Briton, continue to be held hostage. To deal with the ongoing security situation in the Niger Delta region, Nigeria is turning to China to protect oil installations. Sam Olukoya reports from Lagos.
Nigeria's Vice President Atiku Abubakar told the Financial Times of London that Nigeria has to source military equipment elsewhere because talks with the US over security plans for the Niger Delta region did not appear to be moving as fast as the situation is unfolding. The patrol boats the US supplied to Nigeria for use in the Niger Delta, have proved inadequate. Armed attacks by militant youths in the last weeks have forced Nigeria to reduce oil exports by 20 percent. China, with its growing oil demand, has shown interest in the Niger Delta and is now stepping in as a key supplier of arms to protect oil installations in the region. Nigeria is the world's sixth largest oil exporter. The US plans to increase its oil imports from Nigeria. China's military involvement in the region may clash with America's interest. For Free Speech Radio News, this is Sam Olukoya in Lagos.
SUBWAY WORKERS STRIKE IN SOUTH KOREA
Subway workers in Seoul today began the largest rail strike in Korean history. Dante Toza reports.
After a breakdown in negotiations with the administrators of the public rail system, 16,000 subway workers walked off the job at 1 o'clock this morning. The Korean government declared the strike illegal and has threatened to prosecute the workers who participate. The unions are demanding better working conditions, pay raises, a halt in employing temporary workers with no job security and benefits and the rehiring of 67 works who were fired for organizing a so-called illegal strike last year. The trains are currently operating at 16%. The workers say the strike will go on indefinitely or until the demands are met. For Free Speech Radio News, this is Dante Toza reporting from Seoul.
Features
CONGRESSIONAL HEARING ON EDUCATION CUTS (4:06)
Education Secretary Margaret Spellings says she backs the education budget proposed by the President. The budget seeks to cut education funding by more than $3-billion, and targets low-income education programs for de-funding. Those opposed to the drastic cuts to education are calling it scandalous. Leigh Ann Caldwell reports from Capitol Hill.
TRIBAL NATIONS LEGISLATIVE SUMMIT ENDS (4:01)
The National Congress of American Indians concludes its annual Tribal Nations Legislative Summit today. For three days, Native American tribal leaders across the United States gathered in Washington DC seeking solutions to Indian country challenges, including poor health care conditions and rampant methamphetamine abuse. Yanmei Xie has the story.
BUSH VISITS INDIA TODAY (4:27)
President Bush kicked off his first India visit today. The three-day visit to the former Socialist country that recently privatized its economy, moved closer diplomatically to the US, and changed it Cold War foreign policy of non-alignment is viewed as highly strategic. Bush's delegation includes a 170 member team including politicians, an army think tank, and Chief Executives of multinational corporations. While Indo-US lobbyists are hailing the partnership, some are wondering about Bushs interest in the region. Vinod K. Jose has more from New Delhi.
FORMER FRENCH COLONIES STILL FEELING EFFECTS OF COLONIALISM (3:45)
In colonial times, France guaranteed the CFA franc used by many of its West and Central African colonies. Years later, the CFA franc remains the currency used by a dozen African countries, while the French franc, the currency to which it was pegged, has disappeared with the arrival of the Euro. In 1960, most African states gained independence yet, unlike some other European colonizing powers, France is still present in its former colonies, exploiting old cultural ties for technical, economic and financial gains. From Senegal, Ndiaga Seck has more.
BORDER POLICING (3:17)
Law enforcement agencies from 3 Mexican states are meeting with their counterparts in New Mexico this week, in an effort to better coordinate their criminal investigations across borders. The collaborations include workshops and tours of New Mexicos forensic laboratories. FSRN's Leslie Clark has more from Albuquerque.