June 05, 2006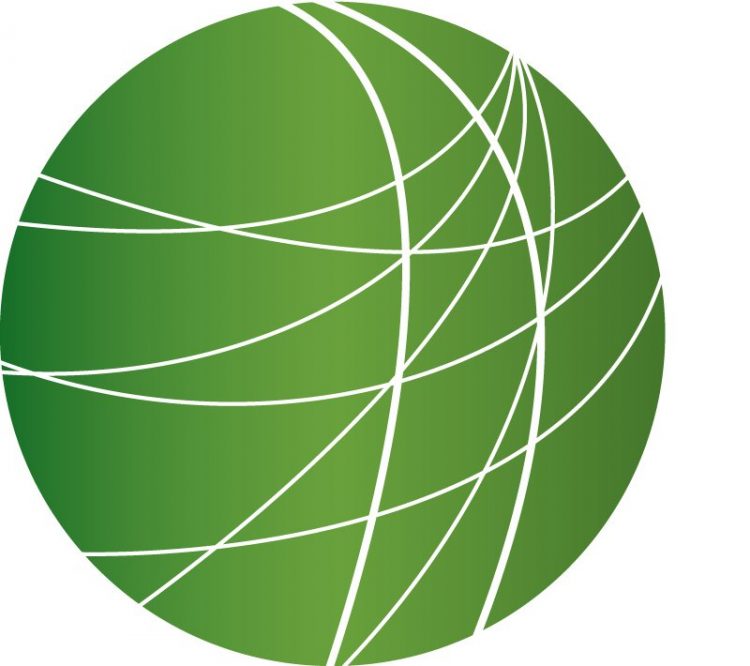 Headlines (4:58)
ISLAMIST MILITIA TAKES MOGADISHU
After weeks of urban fighting in the Somali capital of Mogadishu, an Islamist militia now claims to control the city. Most of the warlords based in Mogadishu have reportedly fled the capital. Members of the Islamic Court militia say the coalition of warlords known as the Anti-Terror Alliance has been receiving support from the United States. More than 300 people have died in the past four months of fighting. Warlords have controlled Mogadishu since 1991.
BORDER POLICIES
Fifty-five members of the Utah National Guard have arrived at the Arizona border with Mexico to perform support duties such as building roads and installing lights. Patrik Angstrom Poore reports from Tucson.
On Sunday, Arizona's Human Rights Coalition, No More Deaths, completed a week-long 75-mile walk from the Mexican border at Sasabe to Tucson to raise awareness about the deadly circumstances for border crossers in the Sonora desert. At least 79 migrants have died in the desert so far this year and triple-digit temperatures have only just begun. On Saturday, 55 members of the Utah National Guard arrived in Arizona to perform support duties such as building roads and installing lights. Joseph Nevins, an expert on Border policy at Vassar College, participated in the walk and gave his reaction: (actuality :12) "By increasing the number of people policing the boundary, it's going to force people into harsher terrain, force them to take longer journeys, and the result is obvious, its going to be increased human suffering, for that reason we have to oppose it." The Utah guard joins about 150 National Guard troops already in place, with an expected 300 Arizona guard to join them in June. President Bush plans to send up to 6,000 troops to four border states as part of a program to increase policing of the southern border. For FSRN, I'm Patrik Angstrom Poore in Tucson.
NATIONAL STRIKE IN CHILE
Chilean high school students have called for a nation-wide work stoppage today to pressure the government to include the right to an education in the constitution. Jorge Garreton reports from Santiago.
The National Work Stoppage Day has been successful as students have organized a series of peaceful actions throughout the country. The teacher's union and health care workers have pledged their active support. University students have temporarily suspended classes in support of the high school students, but in downtown Santiago there have been running battles between police and stone-throwing students and hooded youths. President Michelle Bachelet regretted the action, saying that the government has answered most of their demands. She says her government will create a commission that includes students that will reform the Education Act to ensure that education is a constitutionally protected right instead of a for-profit enterprise. As the government response to the student's demands has received widespread approval from the public, the students will have to tread in careful waters to ensure their gains are not lost with pressure tactics that continue without an end in sight. For FSRN this is Jorge Garretón in Santiago.
NEW CRIME STATISTICS IN INDIA
While India's economy is soaring so are crimes against women – according to a new report. Binu Alex has more.
A woman is raped every 30 minutes in India, while another is killed every 75 minutes by domestic violence. This, according to new figures compiled by India's National Crime Records Bureau, in a damning report that will be submitted to the Indian Parliament next month. The data, which is all from 2004, showed that violence against children also rose by nearly 25% and recorded cases of selective abortion of female fetuses was up by 50%. The new crime figures show that 30 % of rapes recorded in the country's 35 major cities occurred in the capital city of New Delhi, making it the most dangerous city in the country for women. The sharp increase in crimes against women and children has been attributed to better reporting of crimes and improved crime data collection. Prejudices against girl children are not a new in India, but what is alarming is low conviction rates for these crimes because social stigma and shoddy police work make victims reluctant to speak out. From Ahmedabad in India, I am Binu Alex for Free Speech Radio News.
ELECTIONS IN SOUTH DAKOTA
South Dakota will hold its state primary elections on Tuesday and the American Civil Liberties Union will be watching polling sites to ensure that Native American voting rights are not compromised. Jim Kent reports.
Black Moon vs the state and Quiver vs the state are just two of the many Native American voting rights lawsuits filed against South Dakota in recent years. ACLU spokesperson Jennifer Ring notes that even with appeals filed by the state in the many suits it's lost, some progress has been made. (Ring: "The biggest case, of course, is the Bone Shirt case. That's the one that had to do with the legislative redistricting. My understanding is the state has indicated it intends to appeal, BUT, this election, there will be a single-member house district, basically, on the Rosebud Reservation. So, that's one more seat for Native Americans.") Because of what Jennifer Ring calls South Dakota's long and ugly history of trying to exclude Native Americans from the political process, the ACLU will be closely monitoring the primary elections. (Ring: "I'm not seeing a recognition by the state of South Dakota or its political subdivisions that they have a problem. They go on denying they have a problem. They go on doing things they've already been told they can't do.") Ring adds that reauthorization of the Voting Rights Act, currently being debated in Congress, is critical to ensuring the voting rights of Native Americans in South Dakota and across the country. For FSRN, I'm Jim Kent, in Hot Springs, South Dakota.
Features
AIDS: 25 Years Later (3:41)
25 years ago today, on June 5, 1981, the first the first five AIDS cases were reported. Two-and-a-half decades later, the disease has claimed more than 22-million lives worldwide, including more than half-a-million people in the United States. To commemorate 25 years of AIDS research, the National Institutes of Health in Bethesda, Maryland, held a conference highlighting the history of AIDS, significant research breakthrough and the formidable challenges ahead. Anastasia Gnezditskaia reports from Washington D.C.
U.S. Military Admits More Accidental Iraqi Deaths (4:04)
The US military announced today it accidentally killed three Iraqi civilians in their homes during a training exercise last week. According to the Pentagon, the Task Force Band of Brothers unit fired a 155 millimeter round from a self-propelled howitzer on a military base near Baqubah, that landed in an a village miles away. The military admits an explosion from the howitzer fire destroyed a building in that town and killed three Iraqi civilians, injured three others and damaged six houses. The announcement comes after the military's admission that US Marines killed 24 civilians, including a 66 year old woman and a 4 year old boy, in the Western town of Haditha last November. In our continuing coverage of the massacre, correspondents Aaron Glantz and Salam Talib look at the culture of the US military occupation of Iraq, and why it leaves so many Iraqi civilians dead.
Peru's New President to Face Tough Opposition in Congress (3:00)
Peru's former president, Alan Garcia won the round-off round of presidential elections in Peru yesterday. Diletta Varlese reports from Peru, where Garcia, the moderate of 2 candidates, will have to face a large opposition presence in Congress.
Western Oil Workers Freed in Nigeria (2:57)
Eight western oil workers kidnapped in Nigeria's Niger Delta region have been released. The kidnap was the latest carried out in the oil-rich region by local youths protesting the activities of western oil companies, and there are fears that the unending crisis will affect the international oil market. Sam Olukoya reports from Lagos.
Bhutanese Refugees in Nepal Begin Extended Strike (3:04)
This weekend, Bhutanese refugees in Nepal began an extended strike both in the capital and near several of the refugee camps in the southeastern part of the country. Although the situation for the over 100,000 refugees has hardly changed in the 16 years since they were kicked out of Bhutan, many are now hoping that the recent transformation in the Nepali political situation will allow for renewed action. From Katmandu, Carey Biron reports.
Australian Government Challenges Aboriginal Customary Law (3:18)
The ongoing problem of violence and abuse in Australia's indigenous communities has led to calls for tougher sentencing. The country's federal government now wants to abolish the rights of indigenous offenders to use their cultural customs, or the notion of "customary law", as a defense. Elise Potaka reports from Sydney.