September 12, 2006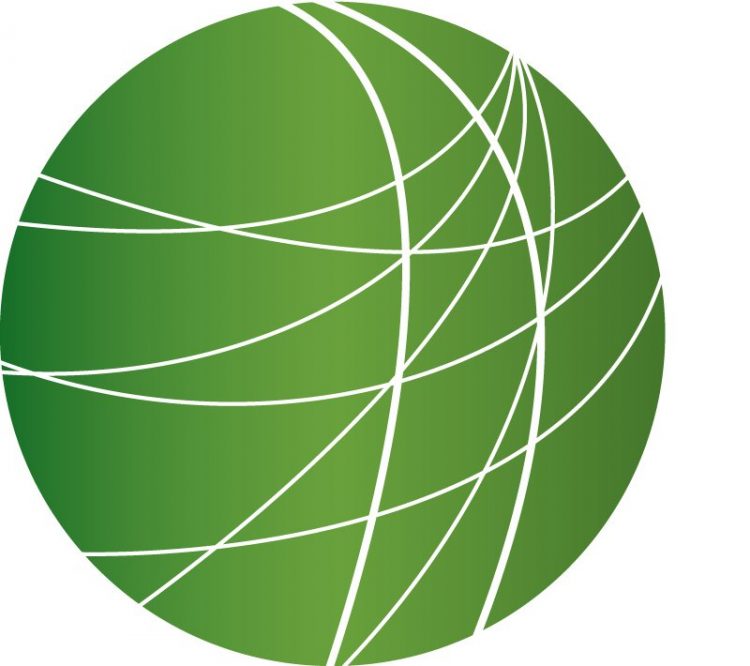 Headlines (5:20)
ATTACK ON U.S. EMBASSY IN DAMASCUS
Syrian security forces today blocked an attempt by four gunmen to attack the US embassy in Damascus. One member of the Syrian security forces died in the gun battle. Three of the four attackers were also killed. No group has claimed responsibility for the attack.
BETHLEHEM INVASION
An Israeli military court today ruled to release eighteen Palestinian lawmakers. Meanwhile, the Israeli Army invaded Bethlehem. Manar Jibrin reports.
The Israeli Army, backed by at least fifteen armored vehicles, invaded the West Bank city of Bethlehem today, surrounding several homes in two of its neighborhoods. Clashes erupted between the residents and the soldiers who fired rounds of live ammunition and tear gas bombs at the residents. A twelve year old boy was killed near the Church of the Nativity and at least six others have been injured. In a separate incident, an Israeli military court today ordered the release of eighteen Palestinian officials, including cabinet ministers and members of the Legislative Council. Their release on $5700 bail each is expected on Thursday.
1993 MUMBAI BOMBING VERDICTS
Courts in India are beginning to hand down verdicts in the cases of Mumbai's 1993 bomb attacks. Binu Alex has the story.
Four members of the same family were pronounced guilty by a court in Mumbai today for serial bomb blasts in 1993. The blasts ripped through the city for more than two hours, targeting mainly the financial hubs. The 1993 attacks killed 257 people and injured more than 700. A total of 123 suspects have been put on trial, but those whom the police suspect of being masterminds are believed to have fled the country. The charges against them include committing terrorist acts and waging war against the country. (sound: Voice of Ujjwal Nikam) Public Prosecutor, Ujjwal Nikam said the sentences would be announced after the delivery of all of the verdicts. For Free Speech Radio News, I am Binu Alex.
HUMAN RIGHTS IN KASHMIR
In Indian administered Kashmir, activists from the Jammu and Kashmir Liberation Front went on a symbolic hunger strike today to protest what they call a spurt of human rights abuses by Indian troops in Kashmir. Shahnawaz Khan has the details.
Jammu and Kashmir Liberation Front Chairman Yasin Malik led the 1-day hunger strike as scores of JKLF activists were also joined by people from different sectors of society. Around a thousand people – including women, children, and intellectuals – gathered in solidarity with the JKLF activists as they sat on strike in Srinagar. Malik said they want to remind the Indian Prime Minister of his promise of zero tolerance for human rights abuses and cited recent instances of alleged human rights violations by Indian troops. The US-based Human Rights Watch today released a report on abuses in Indian-administered Kashmir. The report criticized India for not prosecuting its troops involved in human rights abuses. The report also lambasted militants for abuses like attacks on civilians.
DIPLOMATIC EFFORTS TO EASE TENSION IN THE D.R.C.
South African President Thabo Mbeki is in the Democratic Republic of Congo to hold talks with the two contenders for the country's presidency. Joshua Kyalimpa reports from neighboring Uganda.
President Thabo Mbeki of South Africa met with candidate Jean -Pierre Bemba today after speaking yesterday with Congolese president, Joseph Kabila. Fighting erupted last month in Kinshasa between supporters of the two candidates after the announcement of the need for a run-off vote. At least 30 people were killed in 3 days of street battles which threatened to derail Democratic Republic of Congo's first free elections in more than 40 years. European Union foreign policy chief Javier Solana is also in Congo for talks, while Britain's International Development Secretary Hilary Benn has also flown to DR Congo capital Kinshasha to urge calm ahead of the Oct. 29 runoff. The talks with President Kabila and Vice President Bemba will reportedly center on what took place in Kinshasa last month, and what will happen in the future. Kabila, who took office when his father was assassinated in 2001, won 45 percent of the vote in the first round of the July 30th election, while his former Vice President, Pierre Bemba polled 20 percent. Joshua Kyalimpa, FSRN, Kampala, Uganda.
DETROIT TEACHERS STRIKE
Teachers on strike in Detroit have reached a tentative agreement with the city's school district. The teachers have been on strike for over 2 weeks. On Monday, most of the teachers defied a judge's back to work order that was issued on Friday. Classes could start by the end of the week if the membership of the Detroit Federation of Teachers agrees to the deal.
BIG BOXING IN CHICAGO
The mayor of Chicago has vetoed a city ordinance that would have raised the minimum wage for workers at big-box retailers like Wal-Mart and Target. Under the terms of the ordinance, retail stores with more than 90,000 square feet would have to pay a base hourly wage of $9.25 plus benefits. This is the first time that Mayor Richard Daley has used a veto. The ordinance passed Chicago's City council in July by a 2/3rds margin.
Features
Bush Pushes Military Tribunals At Guantanamo (3:40)
Congressional Democrats attacked George Bush today saying the President should not have used the memory of the Sept. 11th attacks to defend the Iraq war. "The American people deserved better," Senate Democratic Leader Harry Reid told reporters. Reid said the president could have used the fifth anniversary of the terror attacks to reclaim what Reid called a "sense of unity, purpose and patriotism" that came in 2001. The Bush Administration continues to push its agenda on Capital Hill. As Leigh Ann Caldwell reports from Washington, Congress is moving closer to a deal on legislation to try detainees at Guantanamo Bay detention center. Vice President Dick Cheney met with Republicans in the Senate to hammer out differences.
Canadians Protest Condaleeza Rice (3:20)
While George Bush spoke to the nation last night, Secretary of State Condoleeza Rice marked the 5 years anniversary of 9/11 north of the border in Halifax, Canada illustrating the growing political relationship between the Canada's Conservative government & the Bush Administration. Questions regarding Canada's combat mission in Afghanistan were brought to the streets by hundreds of protesters in Halifax who called for a withdrawal of Canadian forces from participation from the "War on Terror". Stefan Christoff reports from Montreal.
Primary Elections In 9 States And DC (2:20)
Voters go to the polls today in 9 states and the District of Columbia. In Rhode Island, Moderate Republican Senator Lincoln Chafee is facing a challenge from far-right Cranston Mayor Steve Laffey. The race is the most closely watched nationally, because a win by Laffey could open the door to a Democratic win in November. Democrats are expected to big gains in both the House and Senate this November, but its unclear whether they'll win enough seats to wrest either house of Congress from the Republican Party. … From Washington, Selina Musuta provides an overview:
Regulatory Takings At Issue In November (4:30)
In six western states, voters will go to the polls this November to address the issue of "regulatory takings." Critics say the measures will effectively mean the end of zoning and land use planning in those states because they would require local governments to pay land-owners for potential profits lost due to government regulation. Backers are using widespread opposition to a Supreme Court decision last year, which allowed a local government in Connecticut to seize private property and turn it over to the developer — under the theory that economic development is a "public use." Leigh Robartes has more.
Journalist Still In Contempt (3:20)
A Federal Appeals Court has ruled that journalist and blogger, Joshua Wolf remains in contempt of court. Joshua Wolf spent a month in state prison after he refused to hand over video footage to federal investigators. Now free on his own recognizance, Wolf continues to deny a federal grand Jury subpoena, refusing to release videotape he shot during a G-8 summit protest of 05. Joshua Smith reports.
Non-Aligned Summit Opens In Havana (2:30)
A major world summit is underway in Havana this week. More than 110 countries are participating in the 14th Non-Aligned Movement Summit. The alliance, which was founded by countries who refused to take sides in the Cold War between the United States and the Soviet Union is searching for new direction in this new era of the World Trade Organization, George Bush and the war on terror. J Jacobson reports from Havana.