October 19, 2006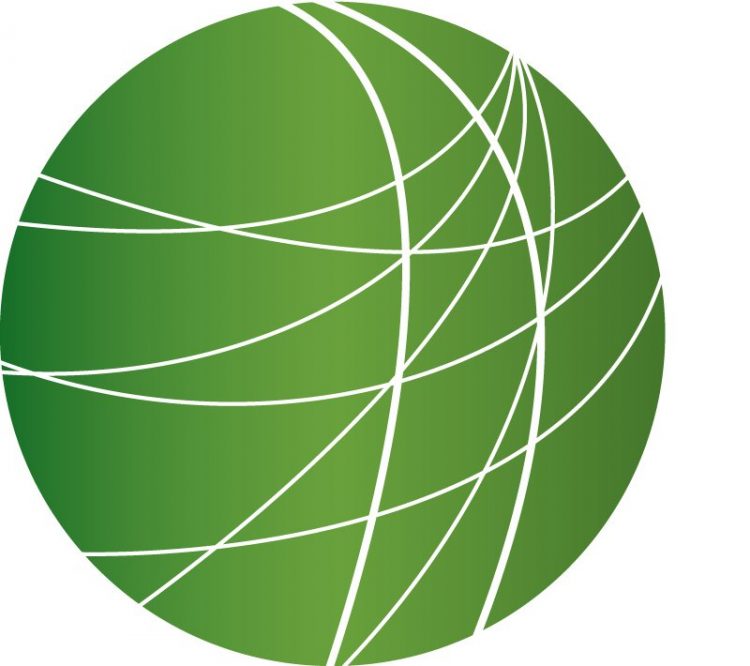 Headlines
MEXICAN SENATE WILL NOT REMOVE UNPOPULAR GOVERNOR
Tens of thousands of demonstrators hit the streets of Oaxaca City today after Mexico's Senate opened a session on Oaxaca that did not include articles of impeachment against the state's unpopular governor. Vladimir Flores reports from Oaxaca City.
In a late night session, the Governance Committee of Mexico's Senate voted against including the impeachment of Governor Ulises Ruiz in its recommendations to the larger Senate body. The Senate's refusal to remove the governor runs counter to overwhelming popular will in Oaxaca. Citizens here have mobilized in unprecedented numbers and have tried everything, from petition drives to blocking highways, to force the governor to step down. The Senate's decision came just hours after the latest drive-by assassination of a member of the popular movement. Indigenous elementary school teacher, Pánfilo Hernández became the ninth fatality in the state's political crisis when gunmen opened fire from a car as the teacher left a neighborhood meeting in Oaxaca City. The Popular Assembly of the People of Oaxaca has declared a maximum alert in light of widespread rumors that the PRI party of Governor Ulises Ruiz has been recruiting people to dismantle the city's protest encampments by force. Oaxaca City, Vladimir Flores, Free Speech Radio News.
REMITTANCES HIT RECORD HIGH
A study released today by the Inter-American Development Bank has found that Latin American migrants in the US will send a record $45billion to their home countries this year. The figure represents a 50% increase over the total sent in 2004. Remittances sent from the state of New Mexico alone have increased 260 percent in the past 2 years. The study found that 73 percent of all Latin American adults living in the US send money back home, equaling on average 10% of personal income. Three out of five migrants qualify as "working poor" in the US.
ARGENTINES STILL SEARCHING FOR MISSING WITNESS
Human rights groups rallied throughout Argentina yesterday for the safe return of a missing witness whose testimony helped convict a former police officer of crimes committed during Argentina's military dictatorship. FSRN's Marie Trigona has more from Buenos Aires.
Thousands marched in Buenos Aires's center yesterday to press for direct access to information into the provincial police's investigation into disappearance of Jorge Julio Lopez. Lopez, a retired construction worker and former political prisoner, disappeared one month ago just hours before he was slated to give his final testimony on the eve of the conviction of the former police investigator, Miguel Etchecolatz. Human rights groups are demanding that the government release state intelligence documents that could help point to groups possibly connected to Lopez's disappearance and wave of threats against torture survivors testifying in the ongoing trials of former members of the dictatorship. Ruben Gonzalez, activist from H.I.J.O.S. – an organization of children of the disappeared – was forced into an unmarked car by four men on Tuesday, who beat him while showing him pictures of activists and asking for their names. The kidnappers took his fingerprints before releasing him 2 hours later. Groups have organized teach-ins and say intimidation will not stop them from testifying in the dictatorship trials. For Free Speech Radio News, I'm Marie Trigona in Buenos Aires.
LANDMINES REPORT
A new report released at the United Nations by a coalition of anti landmine groups suggests that unexploded Israeli cluster bombs continue to kill innocent civilians in southern Lebanon. Haider Rizvi reports from the United Nations.
The report released by Land mines Action, a London-based group says that unexploded Israeli cluster bombs continue to kill and maim three to four innocent civilians every day. The report accuses Israelis of using hundreds of thousands of small cluster bombs during the last three days of its war on Lebanon. UN officials working at the Department of Peacekeeping say findings of the report reflect the reality on the ground. One official told FSRN that it might take more than a year to clean up the areas littered with cluster weapons. Both the UN and civil society groups have called for an international ban on the use of cluster bombs, but the US, UK, Israel and Russia are trying to block diplomatic efforts to adopt a treaty against the use of such weapons. For FSRN, I'm Haider Rizvi at the United Nations.
LEAKED REPORT ON ETHIOPIAN MASSACRE
A leaked report claims that Ethiopian security forces massacred 193 people in two waves of protests following the country's most recent presidential election. A high level judge leaked the findings of the independent report, which had been commissioned by Ethiopia's parliament. Opposition activists say the ruling party rigged the May 2005 presidential election. Massive street demonstrations followed in June and later in November. Ethiopian authorities rounded up over 100 high-profile opposition figures and journalists during the November 2005 protests. They remain in custody awaiting trial on charges of genocide and treason.
Features
U.S. Military Deaths Mount in Iraq
More than 70 American soldiers have been killed in Iraq in the last three weeks, making October one of the deadliest months for US troops since the war started. But the brunt of the bloodshed is born by Iraqis. US Defense Department statistics show that in the past three month, on average 120 Iraqi soldiers were killed everyday. And that count does not include the Iraqi civilians slain on a daily basis. A US General says the military is reassessing its strategy. Yanmei Xie has more from Washington.
Former Congressional Clerk Testifies in Foley Investigation
Former congressional clerk Jeff Trandahl answered questions from the House Ethics Committee today. Trandahl once supervised the congressional page program, and allegedly tried to halt then-Congressman Foley's sexual advances on teenage pages. Trandahl's testimony could show republican leaders did not intervene to correct Foley's misconduct. Jon Nichols, the political writer for The Nation magazine, says the festering scandal has begun to drive away parts of the Republican party's voting base:
" I think it caused an awful lot of people who were casual Republican voters and thought that the Republican vote was a moral values vote, and often dismissed their own economic concerns to go that moral values route, to open their eyes–and open their eyes to the fact that the Republican Party has really let them down on economic issues, and the war in Iraq. We see in polling that as many as 10% of evangelicals may not vote at all, and a substantial portion of them are seriously considering voting Democrat."
With less than three weeks to go until mid-term elections, Nichols says the scandal has paralyzed key elements of the Republican campaign machine:
"some of the Republican congressional caucuses most powerful players are unable to go out and campaign for their candidates. Dennis Hastert has been specifically asked not to come into districts across the country. John Bainer has been asked not to come in. Tom Reynolds–the head of the Republican Congressional Campaign Committee, who may lose his seat as a result of this scandal–has been asked not to come in and campaign."
In related news, an elderly priest acknowledged today that he was naked in saunas with Mark Foley when the former congressman was a boy in Florida. The comments came after the Sarasota Herald-Tribune published a story alleging the priest had an inappropriate relationship with Foley for two years, that included massaging the boy in the nude. Foley's lawyer has said his client was alcoholic, gay, and had been molested as a boy by a "clergyman"—the priest, the reverend Anthony Mercieca, denies the two had sex.
Israeli Attacks Kill Four in Gaza
In two separate attacks Wednesday, the Israeli army killed four Palestinians in the Gaza Strip, and dozens of tanks moved into the vicinity of Rafah terminal crossing. These developments came after Israel warned it might expand its military operations in Gaza, to prevent Palestinian resistance factions from smuggling weapons through tunnels in Rafah.
New Reports Show Media Consolidation is Bad News
A series of new reports show that further consolidation of the media will reduce diversity in local news. The Federal Communications Commission is currently holding hearings on its proposal to relax media ownership rules—today's reports were released in advance of a community-organized hearing on the changes in New York. FSRN's Leigh Ann Caldwell reports.
Chile: High School Students Mobilize for Educational Reform
In Chile High School students are mobilizing over educational reform. Demonstrations began last weekend when young people shut down a number of Santiago high schools. Students say if their demands are not met they will continue to mobilize. From Santiago, FSRN's Jorge Garretón reports.
Icelanders Protest New Dam
Late last month, the largest demonstration in the history of Iceland took place. An estimated 15,000 people across the country took to the streets to protest the damning of 2 glacial rivers in the pristine wilderness of east Iceland. The dam won't provide any power to the people of Iceland—instead it will power a new aluminum smelter being built by US based multinational ALCOA. Many Icelanders are concerned that the largest area of untouched land in Europe is being sold off to the lowest bidder. FSRN's Andrew Stelzer reports from Reykjavik.