January 17, 2007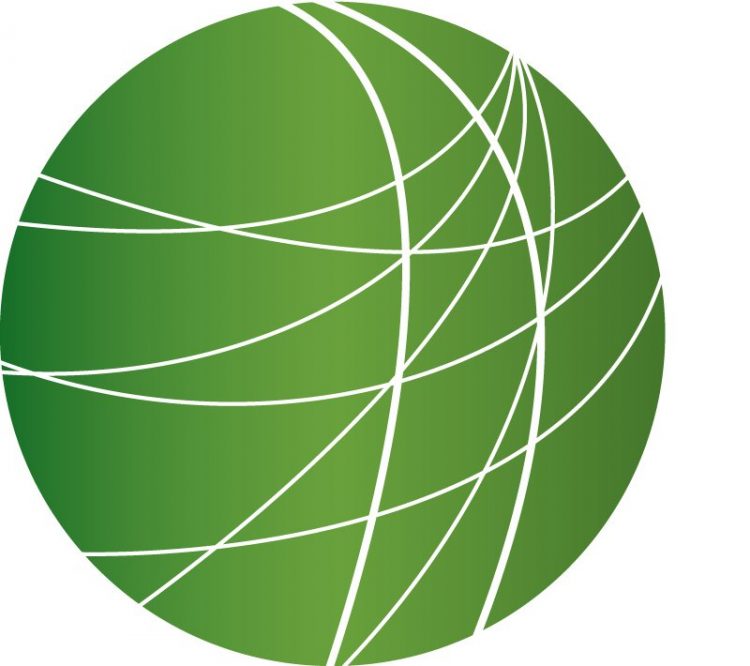 Headlines (4:30)
ADMINISTRATION TO SEEKS WIRETAPPING WARRANTS
Attorney General Alberto Gonzales announced today that the Bush Administration will not seek re-authorization of the so-called Terrorist Surveillance Program when it's current authorization expires. The program permits investigative agencies to conduct surveillance on domestic targets without a warrant. Legal experts contends that the warrantless wiretapping of communications violates 4th Amendment protections against unreasonable searches and spying on domestic targets violates the Foreign Intelligence Surveillance Act. Attorney General Gonzales writes that the administration will now seek the approval of the Foreign Intelligence Surveillance Court for electronic eavesdropping operations.
MILLENNIUM BOMBER SENTENCE VACATED
In other legal news, the 9th Circuit Court of Appeals has vacated the sentence of the so-called "Millennium Bomber". Mark Taylor-Canfield reports from Seattle.
Ahmed Ressam was arrested in December 1999 when customs agents found explosives in the trunk of his car at the US-Canadian border in Port Angeles, Washington. His arrest prompted Mayor Paul Schell to cancel the Millennium New Year's celebrations in Seattle due to fears that a terrorist attack was imminent. Federal prosecutors later charged Ressam, originally from Algeria, of planning to detonate the explosives at the Los Angeles International Airport. He was sentenced to 22 years in prison by Federal District Court Judge John Coughenhour. The 9th U.S. Circuit Court of Appeals has now reversed his conviction on one of the charges. The judges said that prosecutors failed to prove Ressam was trying to cover-up his plans to use the explosives in an attack when he used a false name at the US-Canadian border in 1999. The court ruled that the US government improperly convicted Ressam of carrying an explosive while committing a felony. The case will now be referred back to a lower court to issue a new sentence. This is Mark Taylor-Canfield reporting for Free Speech Radio News in Seattle.
WATADA STRIPPED OF DEFENSE ARGUMENTS
A military judge has ruled that Lt. Ehren Watada cannot question the legality of the war in Iraq as a legal defense in his court martial for refusing deployment. The judge also rejected the argument that Lt.. Watada's criticism of the war qualifies as constitutionally-protected free speech. Lt. Watada faces charges of conduct unbecoming of an officer for making statements critical of the justification for the invasion of Iraq and of the occupation itself. He refused deployment saying that the war violates international law and that following illegal orders could make him party to war crimes. Yesterday's ruling essentially strips the defense of its legal arguments. Lt. Watada faces up to six years in prison.
GOODYEAR SETTLEMENT
In labor news, Goodyear Tire company and the US Department of Labor have reached an agreement in a lawsuit charging the company with discrimination against female employees at a plant in Virginia. FSRN's Catherine reports from Richmond.
The Labor Department sued Goodyear last June, charging the federal contractor with using a hiring process that discriminated against hundreds of women applying for entry-level positions at a manufacturing plant in Danville, Virginia from January 1998 to June of 1999. Though Goodyear denied discriminating against anyone, the company risked losing all government contracts if it did not provide reliefs to the plaintiffs. Under the terms of settlement reached yesterday, Goodyear will pay $925,000 in back wages and interest to some 800 women who were part of the lawsuit. That's about $1150 per person. The company will also consider hiring 60 of the women involved in the suit, if they meet requirements of a new hiring process for entry-level jobs at Goodyear. For FSRN, I'm Catherine Komp.
COCHABAMBA
Social unrest continues in the central Bolivian city of Cochabamba. A large movement of rural people, students, and organized labor have been mobilizing since week before last to demand the resignation of the province's governor, Manfred Reyes Villa. Although the governor is a political adversary of Evo Morales, the Bolivian president has affirmed the governor's mandate. Thousands of members of the movement to oust the governor filled Cochabamba's central plaza yesterday and declared the start of a popular government. The Morales administration has suggested a recall referendum to determine the political fate of the governor.
Web only: SHUT DOWN STRIKE IN KASHMIR
In a rare move, business owners and vendors observed a shutdown strike in Indian administered Kashmir today in opposition to the moderate faction of the All Parties Hurriyat Conference separatist group. Shanawaz Khan reports.
Today's shutdown was called by a hardline faction of Kashmir's Separatist Alliance, All Parties Hurriyat Conference. The rival faction opposes the dialogue process with India and Pakistan favored by the moderate faction. The shutdown strike comes as the leader of the moderate faction, Mirwaiz Umar arrived in Islamabad today for talks. The moderate faction has visited Pakistan twice in the last few years and has also held talks with New Delhi. Hardline faction leader, Syed Ali Shah Geelani alleges the dialogue process is only a ploy to maintain the status quo in Kashmir. Geelani supports the implementation of UN resolutions that observe the right to self-determination for Kashmiris. The Hurriyat Conference, an alliance of separatist groups, split into rival factions in 2003, with Geelani leading the hardliners. Shops and business closed in most parts of the region today in observance of the call for a shutdown. On Monday, unidentified assailants fired a grenade at the Srinagar residence of the moderate faction's leader. For FSRN, I'm Shanawaz Khan.
Features
Congress Reveals Different Views on Iraq (3:40)
Members of Congress introduced several pieces of legislation regarding Iraq today. They present differing ways Congress could address the war, and as Washington Editor Leigh Ann Caldwell reports, it reveals the multitude of views lawmakers have on the issue.
Iraq's Ministry of Health Underreporting Death from Political Violence (3:30)
At least 17 people died and 33 were wounded when a suicide car bomb struck a market in the Shi'te area of Sadr City in Iraq today. There were demonstrations in Baghdad today as people mourned the deaths of more than seventy people killed in an attack at a university on Tuesday. Such attacks suddenly seem to be receiving greater international attention since the U.N. announced yesterday it had concluded more than 35,000 Iraqis had been killed in 2006 in situations directly linked to political violence. For Iraqis, such an announcement, despite official numbers from the Ministry of Health that were much lower, came as no surprise. Hiba Dawood and David Enders report.
Defense Secretary Robert Gates Hints at Sending Additional Troops to Iraq (2:11)
Defense Secretary Robert Gates hinted at sending more troops to Afghanistan to prepare for an anticipated spring offensive by Taliban militants. He is visiting Afghanistan where U.S. and NATO troops are faced with a tough resistance: some 400 people were killed in conflict-related violence there last year. Gates also accused neighboring Pakistan of providing sanctuary to the Taliban. Masroor Hussain reports from Islamabad.
Israeli Opposition Politicians Call for Olmert's Resignation (3:50)
Israeli opposition politicians have called on Prime Minister Ehud Olmert and his Defense Minister to resign. The calls follow the resignation of the military chief of staff, Lieutenant General Dan Halutz, over the handling of the conflict in Lebanon. Irris Makler reports from Jerusalem.
French Government Agrees to Introduce Legal Right to Home for All (4:14)
The French government agreed to introduce the legal right to a home for all today. The plan, which is likely to sail through both houses of parliament before April's presidential election, is a response to homeless campaigns which have embarrassed politicians into action. Tony Cross reports from Paris.
New Orlean's Public Housing Residents Prepare for End of Government Assistance (3:45)
Some people are still occupying New Orleans' St. Bernard housing development, days after residents broke through the fences and began the process of cleaning their homes. As Mayaba Liebanthal reports, these actions are part of resident-lead preparations for the upcoming 18-month end of government housing assistance.