June 14, 2007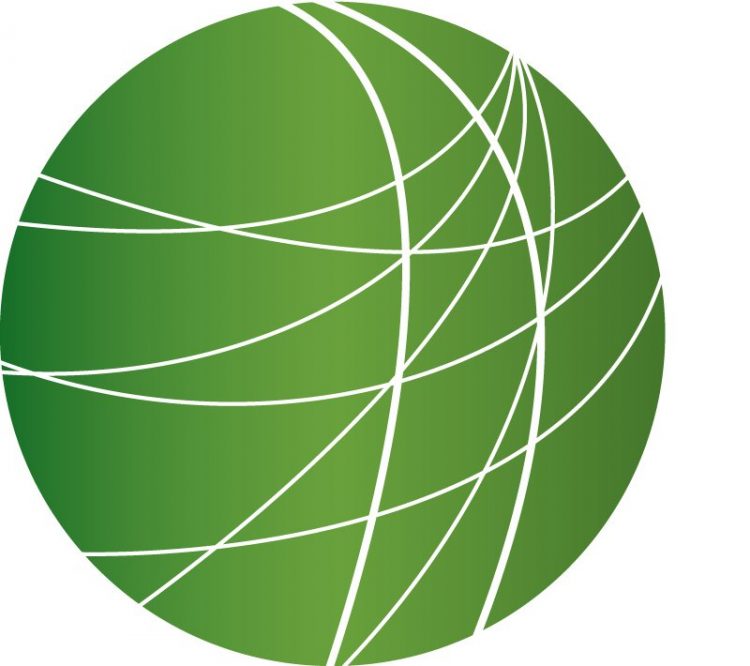 Headlines
LIBBY LOSES APPEAL
Former White House Aide Lewis "Scooter" Libby has lost his first appeal to delay or to avoid prison time. A federal judge handed down a 2 and a half year prison sentence to Libby last week for his role in the CIA leak case. Libby's attorneys will now file an emergency appeal.
REPRISAL ATTACKS AGAINST SUNNI MOSQUES IN IRAQ
Sunni mosques in and around Baghdad and Basra have come under attack in the wake of yesterday's bombing of the Al-Askeriya shrine in Samarra. Hiba Dawood reports.
At least four mosques in or near Baghdad were burned or bombed within 24 hours of the explosion at the Samarra shrine. Four people died in grenade attacks against three Sunni mosques yesterday in the southern city of Basra. Thirteen policemen have been arrested for suspected links to yesterday's bombing of the Al-Askeriya shrine. The first attack on the shrine in 2006 unleashed the ongoing bloody sectarian fighting between Sunnis and Shiites. Mohamed Al-Hadithi is a Sunni resident of Baghdad: (sound) "Fights already started yesterday, there were clashes on the streets and people were killed. The father of a friend of mine, who is Sunni was kidnapped yesterday in a Mahdi Army area. But there is a difference this time because now we have more American forces in Baghdad, and they know what happened last time, so they are on to it." Despite a curfew that remains in effect until Saturday, followers of Shiite cleric Muqtada Al Sadr have held peaceful protests in Sadr City, Najaf, Karbala. I am Hiba Dawood for FSRN.
NIGER DELTA MILITANT RELEASED, BRITISH WORKERS EVACUATE
A militant leader from Nigeria's Niger Delta region has been released from prison in an apparent move by the Nigerian government to ease rising tensions in the oil rich region. Sam Olukoya reports from Lagos.
The release of Mujahid Asari Dokubo who has been in prison in the last 20 months on treason charges is one of the demands of militants involved in kidnapping foreign oil workers and attacking oil installations. The violence has forced Nigeria, Africa's largest oil exporter to cut its oil exports by a quarter. The release of the militant leader comes just days after Britain asked its citizens, mostly oil workers, to leave the Niger Delta region due to growing insecurity. Nigerian authorities hope Dokubo's release on bail for health reasons will help to calm the tense situation in the Niger Delta and thereby permit oil operations to function as before. But many locals feel peace is unlikely until the government addresses the root causes of unequal distribution of oil proceeds. For Free Speech Radio News, this is Sam Olukoya in Lagos.
ALPINE HIGH SPEED RAIL PROJECT STOPPED IN ITS TRACKS
Residents of the Susa Valley in northwestern Italy have won a partial victory in their two year campaign to halt the construction of a high speed railway thru the Alps. Diletta Varlese has more.
The Italian government has agreed to suspend a controversial project to build a high-speed railway through the Western Italian Alps, pending negotiations with representatives of local communities. Area residents have fiercely opposed the high speed rail project since construction began two years ago. The most controversial part of the project was the excavation of a 90 mile long tunnel through solid mountain. Susa Valley locals say the tunnel would cause irreparable harm to the environment and would negatively affect their quality of life. They carried out a two year long campaign to protest the railway, which included the occupation of construction sites and the blockading of drilling equipment. As part of the agreement reached yesterday, the Italian government will conduct a proper environmental impact evaluation and will submit a new proposal to local communities to review later this month. For FSRN I'm Diletta Varlese in Brescia, Italy.
OAXACA MARKS UPRISING ANNIVERSARY
Members of the Popular Assembly of the People of Oaxaca, public school teachers, and area residents marched en masse today through Oaxaca City to mark the one year anniversary of a failed police attempt to remove striking school teachers from their protest encampment in Oaxaca's capital. The police action a year ago sparked a six month long popular uprising. Tens of thousands took to the streets today to demand justice for those killed in acts of para-police violence in 2006. In addition to the massive street demonstration, teachers, media activists, and members of the APPO have returned to the airwaves with Radio Planton, a low power FM station that came under police attack a year ago today. Activists have announced plans to erect eight barricades this afternoon in and around Oaxaca City in places where people were gunned down by pro-government forces during the 2006 uprising.
Features
Abbas Declares State of Emergency as Hamas Announces Control of Gaza Strip
At least three children are among four dead after a bomb attack in Rafah, near the Egyptian border – the Israeli army is denying responsibility, but some Palestinians insist Israel is operating and firing tanks in the area. Meanwhile, President Mahmoud Abbas has declared a state of emergency in the Occupied Territories, signed a decree to dissolve the Palestinian government, and will replace the now-defunct unity government with an emergency government. Abbas says new elections will be held once conditions stabilize. His announcement comes hours after Hamas announced its complete takeover of the Gaza strip. FSRN's Ghassan Bannoura reports from Bethlehem.
Palestinians Respond to Reports of Lebanese Security Attacks
Lebanon observed a day of national mourning after a powerful car explosion killed prominent anti-Syrian MP Walid Eido and nine others Wednesday evening near a popular waterfront in West Beirut. Meanwhile, heavy fighting continues between the Lebanese Army and Fatah al-Islam militants at the Nahr al-Bared Palestinian refugee camp in Northern Lebanon. Since the fighting began four weeks ago, human rights groups have accused Lebanese security forces of unleashing a wave of nationalism against Palestinians – yet many Palestinians say Lebanon's policies have always discriminated against them. FSRN's Simba Russeau has more from Beirut.
FCC Considers Digital Spectrum Auction Rules
Time is running out before the Federal Communications Commission sets rules for a major auction of newly-available wireless spectrum. What happens to this spectrum could determine broadband wireless policy for the foreseeable future. FSRN's Leigh Ann Caldwell reports from Capitol Hill, where the Senate had it's say in the issue today.
Immigration Amendment to Double Funding for ICE Still a Possibility
The White House said it would support a proposal to fund more than $4-billion in border security to re-invigorate debate on the immigration bill. The proposal will be carried out by two Republican architects of the so-called immigration reform bill that was pulled from the Senate floor last week. The House of Representatives is set to increase funding for immigration enforcement in the Homeland Security Appropriations bill. One proposal would expand Immigrations and Customs Enforcement (ICE) ability to train local law enforcement to enforce federal immigration law. Supporters of the Senate immigration bill delivered more than a million letters to Congress today, urging lawmakers to bring the bill back up for debate.
Community Denounces Portland Immigration Raid
Meanwhile, in Portland, Oregon, dozens of people whose family members were arrested in a massive immigration raid Monday are aiming get information about their loved ones. Immigration and Customs Enforcement, (ICE) officials arrested more than 150 workers at a Fresh Del Monte Produce plant for alleged immigration violations. Jenka Soderberg has more.
China's Water Shortage Not Affecting 2008 Olympic City
As floods ravage parts of southern China, the northern part of the country is suffering from water shortages. A lack of rain, combined with the impact of pollution on China's waterways, is taking a devastating toll on drinking water supplies and agriculture in the north. But as FSRN's Elise Potaka investigates, the impact isn't being felt so strongly in the 2008 Olympic city.