December 20, 2007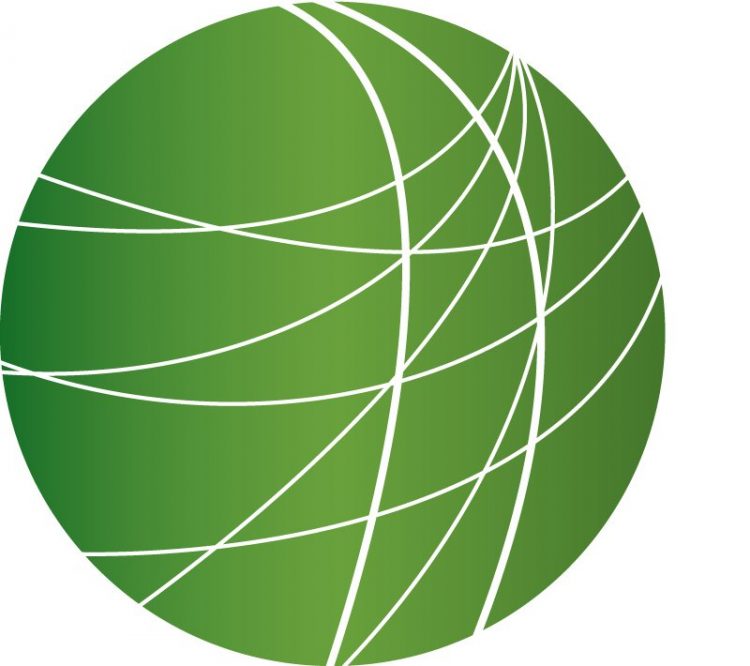 Jacob Zuma: New ANC Leader
California to Sue Federal Environmental Protection Agency
Lakotas Withdraw from All Treaties with U.S. Government
Casino Organizing and Tribal Sovereignty
Tijuana 's Health Tourism Industry
HEADLINES
Battle for Public Housing Heats Up in New Orleans
Police and protesters faced off today in New Orleans outside of a charged city council meeting to discuss the demolition of thousands of units of public housing. A court order issued last week suspended demolitions at 3 public housing developments, pending a decision on the matter by the New Orleans city council. The proposed demolitions would replace more than 4500 units of public housing with fewer than 800 units of so-called mixed-income developments. City council chambers filled to capacity early on, with a large turnout from developers and representatives from the Housing Authority of New Orleans. This left many opposed to the demolitions to protest outside, unable to speak at the hearing. New Orleans police made at least 2 arrests and used pepper spray and tasers after members of the crowd broke through a chained gate outside of the packed city council meeting. No decision had been announced by deadline.
German Politicians Call for Climate-Related Santions Against the US
A faction of Germany's ruling coalition is calling for tougher action against the Bush Administration's stance on climate change. Cinnamon Nippard has more from Berlin.
The Social Democratic Party, or SPD, part of Germany's ruling coalition, says that President Bush must not be allowed to obstruct multilateral climate change agreements anymore. The SPD is calling for sanctions on energy intensive U.S. exports such as steel and aluminum, and has gained support from The Green party in Germany and also the European Parliament. The SPD plans to apply import duties against any country that doesn't adhere to the Kyoto Protocol. Besides putting increased pressure on the United States to sign the Kyoto treaty, the SPD and environmental groups also want to broaden the EU carbon emissions trading system, which currently excludes steel and other intensive energy imports to the EU. The Deputy parliamentary leader of the Social Democrats says ultimately their aim is to avoid a situation where the US blocks the adoption of the next intenrational climate accord. Cinnamon Nippard, reporting for Free Speech Radio News in Berlin.
CIA to Hand Over Documents to House Committee
The Central Intelligence Agency has agreed to release some documents to the House Intelligence Committee as part of the congressional investigation into the destruction of video tapes. The recording in question were of CIA interrogation sessions of 2 terrorism suspects in 2005. The announcement came after the threat of a subpoena. When asked about the matter in a press conference today, President Bush made no comment other than to express faith in the ongoing investigation. Rights groups suspect the destroyed tapes contained evidence of torture.

Israeli Military Ground Invasion into Central Gaza
Israeli army launched a deadly ground invasion into the central Gaza Strip today. The incursion comes shortly after reports that the deposed Prime Minister of Hamas expressed a willingness to negotiate a ceasefire. FSRN's Rami Almeghari has more.
Today's military incursion into the central Gaza strip town of Maghazi killed six Palestinians, including members of Hamas and fighters with the Islamic Jihad group. Hamas and its military wing have have been the targets of Israeli airstrikes launched earlier this week. Today's attack came after an Israeli reporters said the deposed Prime Minister of Hamas, Ismail Haniya, mentioned during a telephone interview that he would be willing to negotiate an offer to end Palestinian homemade rocket fire if Israeli were to stop military actions against Gaza. Senior Hamas leader in Gaza, Khalil Abu Laila, denies any truce offer was made. Palestinian President Mahmoud Abbas, outlawed Hamas after the group took over the coastal region in June . Abbas formed a caretaker government in Ramallah and engaged in peace talks with Israel. For Free Speech Radio News and IMEMC.org, this is Rami Almeghari in Gaza.
Aussies to Monitor Japanese Whaling Fleet
An Australian customs patrol boat will embark this week on a mission to shadow the Japanese whaling fleet, as it begins its summer hunting season in the Southern Ocean. Erica Vowles reports from Sydney.
The vessel, equipped with telephoto lenses and video recorders, will shadow the Japanese fleet. Australia aim's to collect evidence of Japan's whaling activities in order to launch a legal challenge against it's right to hunt whales for scientific purposes, a practice which has gone on since 1986. However, the newly elected Federal Labor Government has denied that the move will damage diplomatic relations with Japan, Australia's leading trade partner. This year Japan intends to hunt 935 minke whales along with 50 fin whales in the Southern Ocean. However, Japan has reportedly struck a deal with US officials that will see a suspension on plans to hunt an additional 50 humpback whales. Meanwhile, a coalition of environmental groups has urged the Australian Prime Minsiter, Kevin Rudd personally speak with Japan's Prime Minister Yaso Fukuda on the issue. This is Erica Vowles in Sydney, reporting for FSRN.
FEATURES
Jacob Zuma: New ANC Leader
In South Africa, Jacob Zuma today formally accepted his election as leader of the ruling African National Conference. FSRN producer Terna Gyuse interviewed researcher-educator Ronald Wesso on the implications of Zuma's election to the head of the ANC
California to Sue Federal Environmental Protection Agency
The Bush administration has blocked a California plan to cut greenhouse gas pollution from cars and trucks. The federal Environmental Protection Agency denied a Clean Air Act waiver request that would have allowed California's first-in-the-nation law to limit greenhouse gas emissions – greenhouse gases are not regulated by the federal government. California is now preparing to file a lawsuit challenging the EPA's decision. Christopher Martinez reports.

Lakotas Withdraw from All Treaties with U.S. Government
Lakota from Sioux Indian reservations in Nebraska, Montana, North Dakota and South Dakota headed to Washington DC to withdraw from all agreements and treaties with the US government, thus putting an end to what they say has been colonial rule. FSRN's Karen Miller reports from the Capital.
Casino Organizing and Tribal Sovereignty
Dealers at the Foxwoods Casino in Connecticut have voted to be represented by the United Auto Workers Union. It's the first election at an Indian casino to be overseen by the National Labor Relations Board. With 10,000 employees, Foxwoods is the biggest private employer in the state; 2,600 of its employees would make up the new bargaining unit. But casino management has appealed the November 24 decision, claiming it violates tribal sovereignty. Melinda Tuhus reports.
Tijuana 's Health Tourism Industry
The more than 6 million people in California without health care coverage at some time during the year have been the focus of a lot of attention from California legislators, and Mexican government and business owners in the last few days. The California Assembly passed a compromise health care reform measure this week that is intended to bring health care to at least 70 percent of the state's uninsured, and requires all Californians to have a minimum set of health care benefits. The $14.4 billion plan, called the Health Care Security and Cost Reduction Act, would extend coverage to at least 800,000 children in what, if approved, would be the largest expansion of coverage in the U.S. since the creation of Medicaid and Medicare. But meanwhile some Californians cross the border to take advantage of services there: Tijuana already receives 350,000 trips a month from U.S. residents seeking medical care, and doctors and hospital owners have just formed a Medical Tourism Cluster, designed to consolidate Tijuana as a medical destination. Alonso Rivera and Mariana Martinez report from Tijuana.