December 21, 2007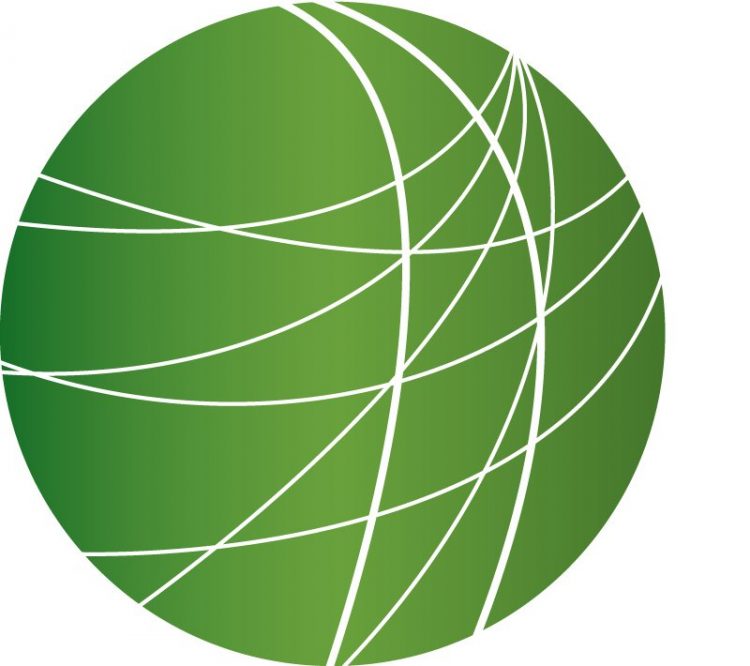 Hearing Held on Destruction of CIA Interrogation Tapes
Immigration Remains Important Presidential Campaign Topic
Remembering the Acteal Massacre
European Union Expands Passport-Free Zone
North Korean Refugees Struggle for Equality in South Korea
Ugandan Peace Talks May Fail
HEADLINES
NOLA City Council OKs Demolitions
New Orleans City Council members have voted unanimously in favor of demolishing more than 4500 units of public housing. The destruction of 4 of the city's public housing complexes will make way for just under 800 units of mixed income developments. Police arrested 15 people at yesterday's city council hearing and used pepper spray and tasers against opponents of the demolition plan. Tensions flared inside and outside of the meeting when police closed access to the hearing on the pretext that the chambers had reached maximum capacity. Opponents of the development plan say many of the sturdy brick buildings slated for demolition received little to no damage during Hurricane Katrina and that the plan ultimately keeps low-income New Orleanians from moving back to the city.
Two UK Residents Released from Gitmo Face Extradition to Spain
Three former Guantanamo inmates arrived back in Britain yesterday after they were released without charge after five years of captivity and alleged torture at the US naval base. From London, Naomi Fowler reports.

Tony Blair's government always refused to intervene to negotiate with the US on behalf of these three men because (unlike their families) they were long-term UK residents rather than passport-carrying citizens. Negotiations began for their return after Gordon Brown took over. All three men were released without charge last night by the British police. But the joys of home and family were short-lived when two of the men discovered they now face extradition to Spain for alleged links to a Madrid-based Al Qaeda cell. While the Pentagon insists the men are dangerous, a US administrative review board which met at Guantánamo Bay decided they posed no risk to the US or its allies. Their lawyer Clive Stafford Smith: (audio) "The Americans have said that they're a danger but that's because they held them for five years and they don't want to admit that they made a mistake." Their lawyers say they are confident that the Spanish case against them is based on false evidence. This is Naomi Fowler in London for Free Speech Radio News.
Suicide Bombing in Pakistan Claims More Than 50 Lives
A suicide bombing in Pakistan's Northwest Frontier Province early this morning killed at least 54 people and injured over 100. The blast was apparently targeting President Musharraf's former interior minster who survived without injury.
Leading Pakistani Attorney Arrested After Release
In other news from Pakistan, police arrested the president of the country's Supreme Court Bar Association shortly after his release from house arrest. Devin Theriot-Orr reports from Lahore.
Supreme Court Bar Association President Aitzaz Ahsan was arrested last night on his way to Islamabad. He had been allowed a 3-day furlough from house arrest for the Eid holiday. Ahsan was one of the first arrested on November 3rd when then-General Pervez Musharraf suspended the constitution. Although Musharraf's amended constitution was restored last week, Ahsan is among a handful of activists and judges who have remained under house arrest. Ahsan announced on Thursday that if the new parliament does not restore the judiciary by the end of January 2008, he would organize national speaking tours for the 60 deposed judges. Mr. Ahsan planned on attending Eid prayers with deposed Chief Justice Iftikhar Mohammad Chaudhry in Islamabad. However, seven armed police officers dragged Ahsan away at a rest stop and threw him into the back of an unheated police van, where he remained for 7 hours. This evening, Ahsan is being treated for exposure while two hundred people gather outside his house for a candle light vigil. For FSRN, this is Devin Theriot-Orr in Lahore, Pakistan.
Chile Commemorates Massacre of Nitrate Miners
Chileans are today commemorating the 100th anniversary of a massacre of some 3000 thousand nitrate mine workers and their families. The mass killing that took place in the northern town of Iquique marked the end of a strike that shut down the entire country's nitrate mining camps. FSRN's Jorge Garretón has the story from Santiago.
100 years ago, nitrate mine workers left their mining camps in the Atacama Desert starting – at the time – the largest strike in Chile's history. The miners, paid in tokens, forced to live in company housing, and shop at company stores, wanted to be paid real money and have the freedom to shop wherever. As the strike spread, miners and their families marched through the desert to the northern town on Iquique. After a number of days there negotiating with the government and nitrate mine owners, the government called off talks and ordered the Army to end the strike and send the miners and their families back to work. On December 21, 1907 an Army detachment opened fire against striking workers and their families housed in a local school, killing some three-thousand. The Interior Minister, union leaders, and descendants of the miners will unveil a memorial monument with the remains of workers and their relatives as part of the main remembrance ceremonies taking place in Iquique. For FSRN this is Jorge Garretón in Santiago.
FEATURES
Hearing Held on Destruction of CIA Interrogation Tapes
A the U.S. District Court in Washington D.C. held a court hearing this morning on the destruction of CIA videotapes relating to the interrogation of Guantanamo Bay Prisoners. At today's hearing, the attorney representing two Al-Qaeda suspects argued that the destruction of the tapes in 2005 violated the protective measures that the court had ordered to preserve evidence relating to the interrogation of prisoners at Guantanamo Bay. He added that the tapes destruction puts into question all evidence collected against his clients, that was obtained through interrogations by the CIA. The rational cited for the destruction of the tapes was criticized at a hearing yesterday by Stephen Saltzburg, general counsel for the National Institute of Military Justice.
Immigration Remains Important Presidential Campaign Topic
Although Republican Presidential candidate Tom Tancredo dropped out of the presidential race, the issue of immigration will likely hang in for the long haul. The highly politicized debate continues to draw passionate opinions. Washington Editor Leigh Ann Caldwell reports from Iowa.
Remembering the Acteal Massacre
Ten years ago 45 unarmed indigenous people, including women, children and elders, were massacred while praying in a church in Acteal, in the highlands of Chiapas, Mexico. Chiapas Governor Juan Sabines stated this week that he will call on ex-governor Julio Cesar Ruiz Ferro to testify in the state's investigation into the massacre. Meanwhile, thousands of people are expected to participate in Saturday's commemoration in Acteal. Tim Russo brings us more from Chiapas.
European Union Expands Passport-Free Zone
The European Union's passport-free Schengen zone has just expanded to include nine mostly former communist states. As a result, EU citizens traveling around the bloc will not need a passport to cross land and sea borders in an area about one-third the size of the United States from Estonia to Portugal. Optimists call it the end of the Iron Curtain. Pessimists, who refer to it as "Fortress Europe", fear a wave of immigration from non-EU countries, where people will have to have to obtain so-called Schengen visas starting today. Danuta Isler reports from Warsaw.
North Korean Refugees Struggle for Equality in South Korea
Many North Koreans flee their homeland to escape poverty, famine or government persecution. But for the ones who reach South Korea, they quickly encounter a new set of challenges. The majority of defectors continue to live in poverty and some say they face job discrimination. From Gimpo City, FSRN's Jason Strother tells us how many of these refugees are now relying on each other to get by in their new home.
Ugandan Peace Talks May Fail
Progress in talks to end a 21 year civil war in Uganda has faltered in recent weeks. Ugandan President Yoweri Museveni has indicated the present peace process could fail without total commitment from the Lords Resistance Army rebels. Emmanuel Okella reports from Kampala that the Uganda government is once again drawing up new military strategies against rebel element groups hiding in the densely forested Garamba National Park in the Democratic Republic of Congo.