February 13, 2008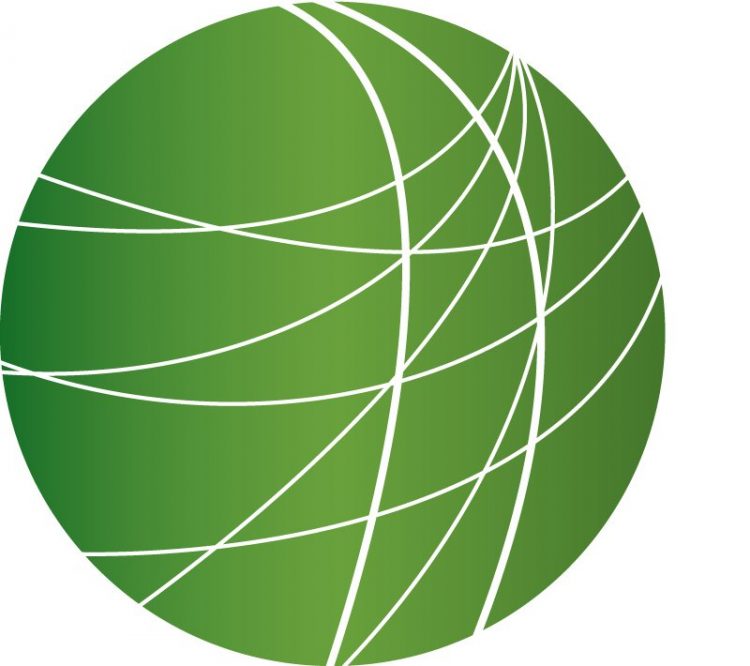 Protest in Berkeley over Marine Recruitment Center
Obama Wins Three More Primaries
Senate Debates Torture and Water Boarding
Mexican President Greeted by Demonstrators in California
General Strike in Greece
Peru's Disappearing Amazon Region
HEADLINES
Australia Apologizes to Aborigines
The government of Australia today issued a historic apology to Aborigines. The newly-inaugerated Prime Minister Kevin Rudd had promised to make the apology a priority upon taking office. The apology specifically addressed a decades-long policy that forcibly removed Aboriginal children from their families to be raised in white households. Some members of the so-called "stolen generations" are demanding reparations, but legal experts say today's apology bears no weight in pending court cases for compensatory damages.

Biometric Proposal Introduced in EU
As the European Union tries to combat the latest US government demands for data on US-bound air passengers, the EU has it's own plans for compulsory fingerprinting and monitoring of all visitors crossing its borders. From London, Naomi Fowler reports.
Department of Homeland Security spokesman Russ Knocke says the US 'applauds' the European Commission's plans for the compulsory fingerprinting of all visitors to the EU as well as automated border checks of EU nationals through fingerprints and facial scan analysis – visa holders and non-visa holders alike. Personal data could be kept for up to 13 years. Over 300 million travellers cross EU external borders every year. Civil liberties groups warn that this type of surveillance is expensive, insecure and will infringe on privacy rights. But the main targets of these measures are refugees increasingly forced to access Europe illegally. Gemma Jimma of the Refugee Council: (clip) "We've seen that as border controls are strengthened, the problem doesn't go away, the issue is just displaced and people take ever more dangerous routes just to reach the EU. If all EU member states back the plan, an electronic registration system could be launched by 2015. This is Naomi Fowler in London for Free Speech Radio News.

Top Hezbollah Leader Killed in Syria
A top Hezbollah commander was killed in the Syrian capital last night. Hezbollah blames Israel for the car bomb assassination, an accusation the Israeli government denies. Imad Mughniyeh was wanted by Israel, the US, and Argentina. He is thought to have plotted a number of high-profile attacks, including the 1983 bombings of the US Embassy and Marine barracks in Beruit, the 1985 hijacking of a TWA flight, and the 1994 bombing of a Jewish community center in Buenos Aires. Hezbollah is a powerful opposition party in Lebanon, but considered a terrorist organization by the governments of Israel and the United States.

Abductions and Raids in West Bank Towns
In other news from the Middle East, The Israeli army abducted dozens of Palestinian civilians during a pre-dawn invasion of 3 West Bank towns and cities today. Ghassan Bannoura reports from Bethlehem.
The Israeli military operation targeted the the village of Beit Ummer near Hebron, the Al Kahder village near Bethlehem, and the northern West Bank city of Nablus. The majority of the abducted civilians are from Beit Ummer. Israeli troops stormed the village at around 1:00am, placing the village under curfew and raiding scores of homes. Israeli solders kidnapped fifty-five local residents. All are men between the ages of 18 and 45. A group of international human rights workers from the Christian Peacemaker Teams (CPT) entered Beit Ummer for several hours this morning before the army forced them out. CPT worker Tarek Abu Atta witnessed the operation: (clip) The Israeli army left Nablus and Al Kahder this morning but soldiers remain in Beit Ummer, declaring the town a "closed military zone". For FSRN and IMEMC.org this is Ghassan Bannoura in Bethlehem.
Pakistan Braces for Elections
With parliamentary elections less than a week away, tens of thousands of Pakistani troops have been mobilized to protect some of the 64,000 polling stations across the country. Zack Baddorf reports from Peshawar, Pakistan.
President Pervez Musharaff's government has pledged "fair, transparent and peaceful" elections on Monday. More than a thousand international observers and journalists, and 20,000 local observers will be on hand to monitor the process. But Human Rights Watch said Tuesday the election can not be considered "impartial" because of lack action by the country's election commission on alleged campaign violations. Still, the Musharraf government is already preparing for its projected loss of power. The country's army chief is removing more than three hundred military officers from civilian government posts. Meanwhile, the two political parties expected to gain the most seats in parliament declared today they'll work together. The widower of Benazir Bhutto met with Nawaz Sharif, a leading opposition candidate, Tuesday, to start a partnership for the new government. Former prime minister Bhutto's assassination in late December led Musharraf to push back the country's elections from January to early next week. For Free Speech Radio News, I'm Zack Baddorf in Pakistan.
FEATURES
Obama Wins Three More Primaries
Barack Obama swept another three Democratic primaries with decisive victories in Maryland, Virginia, and Washington DC. Hillary Clinton is downplaying her losses by saying she's focusing on delegate-rich Texas. FSRN's Leigh Ann Caldwell has more on the Democratic race as well as the Green Party nomination.
Senate Debates Torture and Water Boarding
The US's policy on torture and waterboarding dominated debate in the Senate ahead of a vote on the Intelligence Authorization Bill today. It contains a provision that would extend the Army Field Manual on Interrogation tactics, which outlaws specific torture techniques, including water boarding, to all government agencies, including the CIA.
Protest in Berkeley over Marine Recruitment Center
The city of Berkeley, California hosted a large and confrontational street protest yesterday, sparked by the city's official stance over a Marine Recruitment Office. Berkeley drew the ire of Republican lawmakers, the right wing media, and pro-war groups after it voted two weeks ago to tell the Marines that they were "unwelcome intruders" if they chose to keep their offices open in downtown Berkeley. Hundreds of Iraq war supporters spent the day in Berkeley hoping to pressure the City Council and the Mayor to back down and apologize, but they were met in equal numbers by supporters of the city's stand against the war. FSRN's Eric Klein has more:
Mexican President Greeted by Demonstrators in California
Mexican president Felipe Calderon is in California today, on his first trip to the United States since taking office in a highly contested election less than two years ago. Calderon is aiming to add his voice to the immigration debate – even urging presidential candidates to resist the urge to scapegoat immigrants. He is addressing California's lawmakers today, and meeting privately with Governor Arnold Schwarzenegger in Sacramento before heading to Los Angeles where he is scheduled to meet with Mayor Antonio Villaraigosa. Calderon's visit has sparked protests throughout the political range – including those who say that his support of trade agreements like NAFTA has forced people to leave their homes in Mexico to find work in the US. Some 50 people are gathered outside the California capital, where they are protesting Calderon's visit. FSRN host Aura Bogado spoke with Randy Lopez, a youth community activist about the demonstration.
General Strike in Greece
The streets of most major Grecian cities rumbled as 200,000 workers, farmers and students answered the call for a second general strike in as many months. At issue is the conservative government's plan to reform the Greek social security and pensions system. Aris Oikonomou reports from Athens.
Peru's Disappearing Amazon Region
In the last three years, Peru has sold off more than 50% of its Amazon region, with little fanfare from the international community. Yet locally, a growing movement of indigenous peoples together with environmental activists, continue to organize and fight for their culture and land. People on both sides of the issue met up in Houston last week. FSRN's Rachel Clark was at the Houston Petroleum Club, where one man plead the case for the indigenous people he represents.