April 25, 2008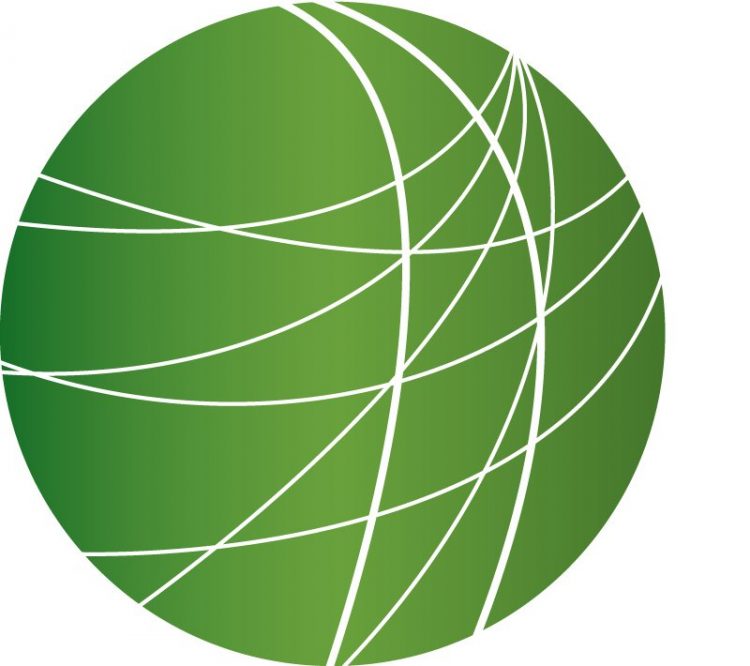 Not Guilty, Not Guilty, Not Guilty: Cops Acquitted in Sean Bell Killing
Community Activists Say Prosecution Should Have Presented Stronger Case Against Cops
CIA Withholds Documents Related to Secret Detention, Extradition and Torture
Hopes for Gaza-Israel Ceasefire Whither
Some Armenians Forced to Hide Their Identity, 93 Years After the Genocide
Challenging Philadelphia's Casinos
HEADLINES
VIOLENCE ESCALATES IN ZIMBABWE
Zimbabwean police raided opposition offices in Harare and descended upon independent elections monitors as well. Hundreds were arrested as post election violence escalates. Davison Makanga.
According to party spokesperson Nelson Chamisa, armed police cordoned off the offices just before noon arresting scores of election violence victims who had sought refuge there. Escalating violence in the country has forced civilians to seek shelter at the party's offices. The MDC – or Movement for Democratic Change — alleges the Zanu PF militia has so far killed eleven supporters. Chamisa appealed to African leaders and international community to help resolve the crisis to avoid more deaths. Across town, police also raided the offices of independent election watchdog group Zimbabwe Election Support Network or ZESN. Organization chairman Noel Kututwa says police accuse them of having close links with the opposition party. ZESN projected an MDC win by Morgan Tsvangarai over incumbent Robert Mugabe in the March elections, a move that angered ruling party authorities. Meanwhile 140 Zimbabweans were arrested for demonstrating at the Chinese Embassy in South Africa. The protestors accused China of supplying Zimbabwe with arms. This comes in the wake of a blockage of arms shipments from china by neighboring South African countries. For FSRN, this is Davison Makanga in Cape Town, South Africa.
IAEA CHIEF CRITICIZES U.S.
Mohamed El Baradei — head of the U.N.'s nuclear watchdog IAEA — pledged today to investigate with due vigor U.S. accusations that Syria secretly built a nuclear reactor with North Korean help. El Baradei criticized the United States for not disclosing intelligence information sooner adding that Israel should have given IAEA inspectors a chance to before bombing the site. Analysts say that the disclosure yesterday by the U.S. did not amount to proof of an illicit nuclear arms program since there was no sign of a reprocessing plant needed to convert spent fuel from into bomb-grade uranium.
CHILEAN STUDENT PROTESTERS ARRESTED
Students took to the streets in Chile over pending changes to Pinochet era education laws. From Santiago Jorge Garretón has more.
Chilean students marched demanding the withdrawal of legislation that will change the current educational law. High school and university students held their marches in peace until the end of rallies in major Chilean cities. When marches ended, riot police fought with students who wanted to take over city streets. Police arrested some 500 students throughout Chile. Students say the current legislation reform debated in Congress does not address the demands theys put forward during their massive month-long 2006 strikes. They call for the removal of profit from the educational system particularly in private schools that receive public funds. They also want control of the public educational system shifted from local municipalities to the central government. This, they say, will ensure adequate funding for equal and quality education. For FSRN this is Jorge Garretón in Santiago.
SENATE PASSES EXPANDED BENEFITS FOR VETERANS
The Senate passed legislation providing additional benefits for veterans. One controversial aspect awards pensions to Filipino veterans living abroad. Leigh Ann Caldwell reports.
All Senators except one approved the legislation, despite Republican opposition to one component of the measure. Many Republicans opposed the section that gives benefits to Filipino veterans who fought for the US during World War II. The federal aid includes pensions of $300 per month, less than what veterans living in the US receive. The Filipinos were stripped of their benefits after the war and have been denied access to the same allowance as US veterans since.
ARGENTINA'S ECONOMY MINISTER QUITS
Authorities in Argentina detained Luis Aberado Patti — a politician and former police officer targeted in a Dirty War-era human rights probe. Yesterday lawmakers voted to bar him from Congress. And the country's Economy Minister resigned over differences about how the South American nation should tackle inflation and a growing conflict with farmers. Marie Trigona reports from Buenos Aires.
Argentina's economy minister, Martin Lousteau, resigned last night with only five months on the job. Disputes over the nation's inflation rate and a recent crippling farmers strike drove the minister to quit. The head of Argentina's tax agency Carlos Fernandez will be replacing the former minister. President Cristina Kirchner has tackled criticism over her handling of spikes in inflation and an export tax on soy which enraged farmers. The government's official inflation rate is 10 percent, but independent analysts put the rate at over 20 percent. The nation's first woman elected president, has dismissed traditional methods for controlling inflation. And the row with farmers has not calmed despite negotiations to reverse a tax on soy exports at a rate of 45%, up from 35%. Farmers are now threatening to return to barricading the highways if the government does not back down on the soy export tax hike. For Free Speech Radio News I'm Marie Trigona in Buenos Aires.
FEATURES
Not Guilty, Not Guilty, Not Guilty: Cops Acquitted in Sean Bell Killing
Three police officers involved in the fatal shooting of Sean Bell in New York in 2006 have been found not guilty on all charges, including manslaughter and assault. Plainclothes police officers fired 50 shots at Bell's cars as he and two friends – all of whom were unarmed – were leaving a club where they were celebrating Bell's bachelor's party. The judge in the case says that contradicting testimony was sufficient to establish reasonable doubt, and find all three officers not guilty. Abdulai Bah was outside the courthouse this morning, and files this report
Community Activists Say Prosecution Should Have Presented Stronger Case Against Cops
Federal prosecutors say that they will now open their own investigation into the incident. While many in New York and around the country are shocked at today's verdict, the lead prosecutor in the case, Charles Testagrossa, says that he does respect the judge's verdict. But many in the community feel that the prosecution presented a weak case – and that since the prosecutor work within the same system that the police officers do, there is a clear conflict of interest. Esther Wang works with People's Justice and CAAAV Organizing Asian Communities.
CIA Withholds Documents Related to Secret Detention, Extradition and Torture
The CIA is withholding more than 7,000 documents relating to rendition and detention programs – claiming they cannot release the documents because they are classified, and relate to national security issues. The documents illustrate that the CIA was aware of the illegality of the program, acknowledging legal investigations into the program would be "virtually inevitable." FSRN's Katherine Jarmul reports from the Capitol.
Hopes for Gaza-Israel Ceasefire Whither

The Israeli government dismissed a Gaza ceasefire initiative Friday. Hamas, which was elected to control the territory last June, submitted the plan to Egyptian mediators yesterday. FSRN's Rami Almeghari reports from Gaza.
Some Armenians Forced to Hide Their Identity, 93 Years After the Genocide

This week marks the 93rd anniversary of the start of the first genocide of the 20th century: the Armenian Genocide at the hands of the Ottoman Empire. On April 25, 1915 the empire began rounded up Armenian poets, composers, writers and scientists living in what is present-day Istanbul, Turkey. What followed was a campaign of displacement, rape, starvation, torture and murder: between 1915 and 1921, the Ottoman government killed more then 1,500,000 Armenians. But the genocide is denied by the Turkish government – heirs to the Ottoman Empire. FSRN's Garegin Khumaryan reports on the effects of the genocide on so called crypto-Armenians forced to assimilate into a different culture.
Challenging Philadelphia's Casinos
Philadelphia's Newly Elected mayor Michael Nutter, revoked a permit earlier this year for the Sugarhouse Casino planned to construction on the Delaware River. He questioned the benefits of casinos within the city. "You Pay Even if You Don't Play" is the name of a new cost and benefits analysis released by the organization Casino Free Philadelphia. The study states that two new slot parlors slated for Philadelphia will cost the city 52 million dollars, a hefty price tag that they hope will convince government officials to abandon plans to open these new gaming facilities. FSRN's Andalusia Knoll has more from Philadelphia.