May 28, 2008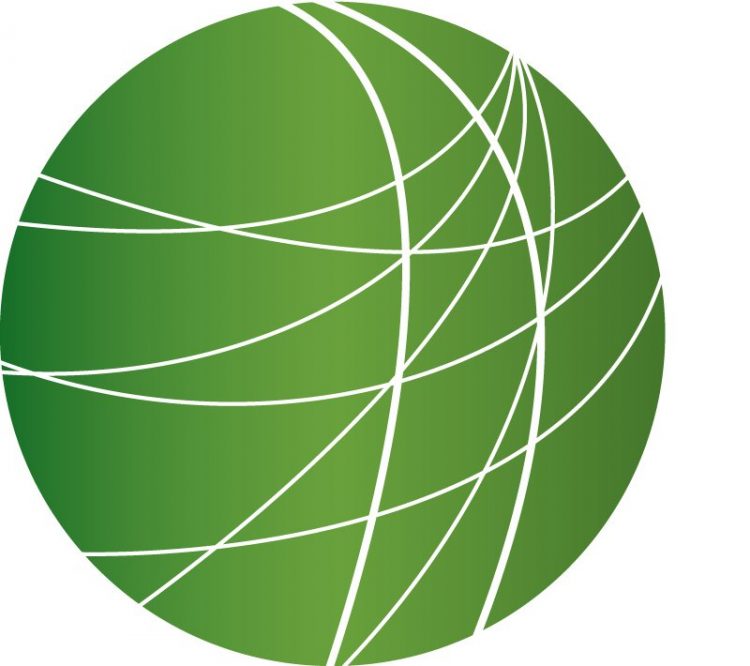 Human Rights First Calls Military Commissions a Failure
Activists Testify at Chevron's Annual Shareholder's Meeting
Anti-Immigrant Violence in South Africa
California's Prop 98
HEADLINES
Military Data Shows 50% Jump in Diagnosed Cases of PTSD
New Pentagon data shows the number of combat veterans diagnosed with post-traumatic stress disorder increased by nearly 50% last year. The military data puts the total number of Iraq and Afghan war veterans with PTSD at nearly 40,000. However, the report only calculates the number of US veterans diagnosed with PTSD at military facilities. Many more combat veterans are thought to keep their symptoms secret for fear of damaging their careers. The new military statistics do not include troops who have sought private medical care.
Florida Lawsuit Against DNC Dismissed
In election news, a federal judge has thrown out another lawsuit aimed at forcing the Democratic National Committee to seat Florida's presidential delegates. Mitch Perry reports from WMNF in Tampa.
U.S. District Court Judge Richard A. Lazzara said the latest lawsuit from Democratic party activist Vic Dimaio failed to show how the DNC'S refusal to seat Florida's Delegates constitutes discrimination. The judge said it's up the Democratic Party to resolve its own internal dispute. DiMaio filed an earlier suit claiming that the DNC practiced reverse discrimination by letting South Carolina and Nevada hold early primaries based on their large percentages of African-American and Latino voters. But Judge Lazarra also rejected that claim, saying that there was no connection between money given to the DNC and alleged discriminatory practices. Vic DiMaio, a Democratic Party political consultant, said he won't be satisfied with the potential compromise rumored to come out of a Democratic Rules & Bylaws Committee meeting this weekend (clip) "As a Florida voter, what am I supposed to do? I did exactly what the state of Florida asked me to do. I voted on January 29th. That was the law. That was what the state of Florida said to do…and I did my part." Last year, the DNC stripped all of Florida's delegates to the national convention, as a penalty for moving up its primary date. In response to the dismissal of his latest lawsuit, Dimaio says he intends to appeal to the 11th U.S. Circuit Court of Appeals. Mitch Perry, FSRN, Tampa.

Israeli PM Under Pressure to Resign
Israeli Prime Minister Ehud Olmert is facing mounting pressure to resign. The latest calls for Olmert's resignation come from his own cabinet. Defense Minister Ehud Barak, himself a former prime minister told a news conference today that Olmert must (quote) "disconnect himself from the daily running of the government" pending the outcome of an ongoing corruption probe. Olmert has been accused of accepting bribes and illegal campaign donations in the form of cash-stuffed envelopes.

Nepal's Constituent Assembly Abolishes the Monarchy
Nepal's new Constituent Assembly officially abolished the country's monarchy, despite marathon delays at its first formal today. PC Dubey has more.
The internal debates over the division of power within the new government delayed the start of the Constituent Assembly's first meeting by over 10 hours. This enraged a crowd of people that had gathered outside of the meeting to celebrate the official declaration to abolish the monarchy. The abolition of the monarchy was to be the first order of business for today's meeting. Restless demonstrators began throwing stones at police guarding the venue, resulting in minor skirmishes and some injuries on both sides. Adding to the unrest, two small bombs detonated near the site of the meeting and another exploded a few kilometers away, injuring five people. A previously little-known Hindu pro-monarchy group called Ranvir Sena claimed responsibility for today's blasts. The group also detonated 3 explosives yesterday during the Constituent Assembly's swearing-in ceremony. This had led to fears that pro-monarchy elements could stir up more trouble in the coming days, despite the heavy security operation in effect throughout Kathmandu. I am PC Dubey for FSRN.
Top Pakistani Taliban Commander and 7 Others Killed in Truck Blast Near Afghan Border
In Pakistan, eight Taliban militants, including a top local commander, were killed in an accidental blast in the tribal region near the Afghan border. Rahman Ullah reports.
Top Taliban commander Qari Saqib was among the eight killed in the blast that left two others injured. A local official said the explosion occurred on board a vehicle carrying Taliban members from the Bajaur agency to Afghanistan. What exactly caused the blast is unclear. One version is that explosives carried in the truck accidentally detonated while the militants traveled along a rough road. Another version suggests the vehicle hit a planted landmine along the way. Confirming what actually happened has proven difficult as local Taliban forces quickly cordoned off the blast site. The Pakistani government has agreed to a ceasefire with Taliban militants in the tribal areas. While the move has reduced the number of attacks within Pakistan, the US military has strongly criticized the ceasefire, saying that it allows the local Taliban and al-Qaeda forces to carry out more cross-border attacks on NATO-led troops in Afghanistan. For Free Speech Radio News, this is Rahaman Ullah in Peshawar.
FEATURES
Human Rights First Calls Military Commissions a Failure
After the September 11 attacks, President Bush authorized the use of military commissions to prosecute terrorism cases. These special military courts have faced repeated legal challenges and were even overturned by the Supreme Court. The White House is still struggling to make these courts fully operational, but according to a report released by Human Rights First, existing federal courts are the more appropriate venue. FSRN's Naji Mujahid reports from Washington D.C.
Activists Testify at Chevron's Annual Shareholder's Meeting
Human Rights and environmental activists from around the world descended on oil giant Chevron Corporation's annual stockholder meeting today. They came from Nigeria, Burma, Ecuador, and Richmond, California to testify about the company's involvement in pollution and human rights abuses. The coalition asked the company's shareholders to vote for a series of resolutions to clean up its operations and create an international human rights policy. Brian Edwards-Tiekert reports from the meeting in San Ramon, California.
Anti-Immigrant Violence in South Africa
More than 18,000 people have fled xenophobic violence around Cape Town since mobs began attacking foreigners and burning and looting their homes and businesses one week ago. Thousands more were chased out of their homes in the central Gauteng Province in the previous week. At least 42 have been killed in and around Gauteng's capital, Johannesburg. The national total will be significantly higher. Police in Cape Town have not released casualty figures, saying they don't have separate records for xenophobia-related murders. Terna Gyuse reports from a shelter in Cape Town
California's Prop 98
Voters in California will decide whether to eliminate all rent control laws in the state when they go to the polls on June 3rd. Proposition 98 was placed on the ballot and has been advertised as a law that would prevent the seizure of private property by the government using the power of eminent domain. But Prop 98 has been labeled a 'hidden agenda scheme' by tenants groups, and faces bi-partisan opposition. They claim the measure, if passed, could forces thousands of people to move, and would reshape the population centers of the state. From Oakland, Andrew Stelzer has the story.
Clerks Refuse to Conduct Gay Marriages
According to a Field Poll released today, for the first time in over three decades, more California voters approve of extending marriage to gay couples than disapprove. The poll found that 51 percent of respondents back legalizing same-sex marriage and 42 percent oppose it. Despite this trend, shortly after last week's landmark ruling by the California Supreme Court that upheld the right of same-sex couples to marry, some officials in Southern California took steps to avoid performing the civil marriages. Dan Fritz has more from KPFK in LA.