September 26, 2008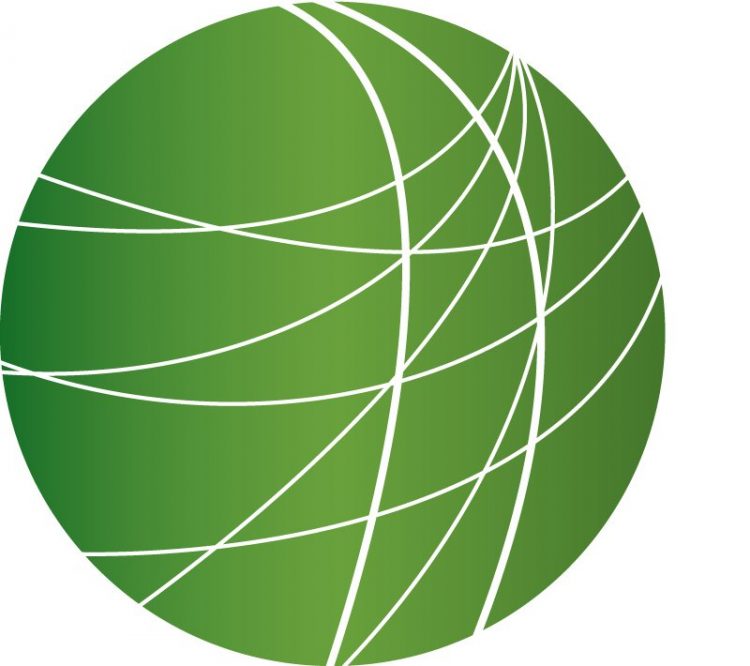 Bailout Negotiations Continue Main Street Weighs In
JP Morgan Buys out Washington Mutual as Result of Largest US Bank Failure in History
Nader Explains How Debate Commission Locks Out Third Party Candidates
Attack on Christians by Hindu Right Wing Groups in India
HEADLINES
CO2 Emisions Surpass Worst Case Scenario Predictions
International climate researchers are ringing alarm bells with a report released today showing that the world's CO2 emissions are outpacing what had previously been worst case scenario predictions. Data compiled by the Global Carbon Project states that atmospheric CO2 concentrations are presently at the highest levels seen in at least the past 650,000 years. The report identifies China and the United States as the world's top emitters of greenhouse gases.
European MEPs Pass Legislation for Stricter Emissions Standards on Vehicles
Meanwhile, European parliamentarians dealt a surprise defeat to the European car lobby. Naomi Fowler has the details.
Everyone, including environmental campaigners expected, at best, a watering down of the cleaner car proposals; the carmakers lobby is powerful and had strong support from the German government. But last night the European Parliament's Environment Committee voted by a majority to force manufacturers to cut CO2 emissions by 17% on new vehicles by 2012; they also voted to maintain a system of fines on those that fail to do so. Not only that, they also proposed a second, higher target for reductions by 2020. Liberal Democrat environment spokesman and Member of the European Parliament Chris Davies: [clip] "The German car lobby has been sent away with its tail between its legs. The corporate lobbies have been resisted by MEPs who've also in many cases defied their own party bosses and said we're not going to be bullied." The European Automobile Manufacturers' Association has warned that the vote "threaten[s] the future of car production in Europe." This is Naomi Fowler in London for Free Speech Radio News.
GAO Report Urges Stricter Oversight of Factory Farms
The United States Government Accountability Office says large unregulated animal livestock and poultry operations are polluting the environment and endangering human health. Blake Wesley has more.
A report conducted by the United States Government Accountability Office says pollutants from factory farms are directly linked to negative impacts on human health and the environment. GAO's Natural Resources and Environment Director, Anu Mittal, says these livestock industries produce so much waste and manure they're polluting the air and water supply in surrounding areas. Contaminants can also seep into neighboring croplands and create human health risks. [Mittal] "When we're talking about water pollutants, you're talking about the release of nitrogen and phosphorus, and bacteria, and organic material that can lead to gastro intestinal illnesses, etc. When dealing with ammonia and hydrogen sulfide, those types of substances result in respiratory illnesses, asthma, eye irritation, headaches. Those kinds of illnesses." Mittal says they are calling on the Environmental Protection Agency to impose stiffer regulations on factory farm operations. Reporting for Free Speech Radio News, I'm Blake Wesley.
Paraguayan Campesinos Enter 43rd Day of Hunger Strike in Argentina
Argentine Human Rights organizations have been holding an all-day demonstration in downtown Buenos Aires, calling for the release of imprisoned Paraguayan campesino leaders who are now in day 43 of a hunger strike. Rose Ketabchi read this report for María Inés Aiuto.
The Paraguayan farmers had crossed the border into Argentina to seek political asylum. In Paraguay, they had been arrested and put on trial on charges of murdering the daughter of Paraguay's former president, Raúl Cubas Grau. They were found not guilty of the murder, but their experience led them to leave Paraguay. Three days after requesting political asylum in Argentina, they were apprehended by federal authorities and slated for extradition. Their case has been been in a state of legal limbo ever since. Paraguay's new president has told attorneys representing the campesinos that he wants them to receive political asylum in Argentina, but the Paraguayan courts, which continue to be dominated by judges from the dictatorship, have refused to drop the extradition request. The campesinos began their hunger strike 43 days ago to ask the Argentine president to grant them asylum by executive decree. Their lawyer, Liliana Mazea, told FSRN that her clients are in a delicate state of health due to the prolonged hunger strike. The Argentine government has made no response to the asylum request. For FSRN in Buenos Aires, I'm María Inés Aiuto.
DVD Inserted into Swing State Papers Criticized as Anti-Muslim Hate Speech
Civil rights groups are criticizing a DVD that is circulating as an advertising insert in hundreds of papers nationwide, calling it hate speech aimed at fueling anti-muslim setiment in electoral swing states. Jenka Soderberg has more from Portland, where local activists are trying stop the distribution of the video in this Sunday's paper.
Distribution of the video, "Obsession: Radical Islam's War against the West", has been paid for by The Clarion Fund, a group which shares an office with the Aish Hatorah organization, an orthodox Jewish group allied with the Israeli settler movement. The video presents a fearful image of Muslims who are shown riled up and shouting in a collage of video clips without context and set to music and drumbeats. Critics say the presentation is designed to stir up emotion and fear, while ignoring the reality of what fuels conflict in the Middle East.  Laila Al-Qattami, with the Arab-American Anti-Discrimination Committee, believes that the real motivation behind the distribution of the DVDs is political: [Al-Qattami] "By and large what they did was select states where they're going to potentially play a pretty pivotal role in deciding the outcome of the presidential election in November. People seem to think – even though it's not true, that Barack Obama is a Muslim. He's obviously not a Muslim and I think sending out this DVD is really an attempt to sway the vote in all of these key states." Although the DVD has already been distributed to an estimated 28 million households nationwide, some publications chose not to accept the advertiser's money.  The editor of the Greensboro News and Record in North Carolina said the video played on people's fears and served no educational purpose. Civil rights activists in Oregon have mobilized a campaign to urge the editors of The Oregonian to pull the DVD scheduled for distribution in the sunday edition of the newspaper. The Oregonian newspaper did not return calls for comment. For Free Speech Radio News, I'm Jenka Soderberg in Portland, Oregon.
FEATURES
Bailout Negotiations Continue Main Street Weighs In
Congress and the Administration continue to negotiate a $700 billion Wall Street bail out. Talks broke down last night: Democrats blame the arrival of Republican Presidential Candidate John McCain for inserting Presidential politics in the discussions. House rank and file Republicans, with the blessing of their leadership, said they would not support the Administration's plan, or the Democrats counter proposal. Many House Republicans, ideologically opposed to government intervention, came up with their own proposal that would set up an insurance plan for people unable to pay their mortgage – the Administration quickly rejected that idea, but the Republicans gained a seat at the bargaining table. A proposal released by House and Senate leaders yesterday continues to be the basis of the negotiation. It includes a cap on executive compensation, a warrant system that would provide taxpayers money in return, assistance for foreclosure victims, and oversight of how the treasury spends money.  New York City's labor leaders, hundreds of union workers and grassroots activists held separate demonstrations yesterday – taking their gripes over the bailout right back to Wall Street. Rebecca Myles was there and files this report.
JP Morgan Buys out Washington Mutual as Result of Largest US Bank Failure in History
Another financial firm has gone under, but this time it's not an investment bank, it's a savings and loan: Washington Mutual – representing the largest failure of a US bank ever. JP Morgan has stepped in to buy the firm which has 2,300 branches across the country. FSRN's Karen Miller takes a look at the impact of mass consolidation of financial firms on Wall Street.
Nader Explains How Debate Commission Locks Out Third Party Candidates
The first presidential debate should take place as planned in Mississippi this evening. John McCain suggested pulling out of the debates to work on the financial crisis that's gripping the nation – but Barack Obama insisted the show must go on, and McCain is now on his way to Mississippi. One person who certainly won't be participating in the debate is independent candidate Ralph Nader. I caught up with Nader as he makes his way to California to campaign in the state. He explains how third parties are consistently locked out of the debates.
Attack on Christians by Hindu Right Wing Groups in India
It has been almost a month since communal violence targeting Christians broke out in the Indian state of Orissa. Dozens have been killed and thousands have been displaced and rendered homeless – but the violence shows no signs of dying down. As our correspondent Bismillah Geelani reports, it has now spread to other parts of the country, including Bangalore, where Hindu extremists are targeting churches, Christian families and their properties.
Reporter's Notebook: A Correspondent in the Khyber Agency
In Northwest Pakistan, there are seven "agencies" that make up the Federally Administered Tribal Areas. You've heard about this volatile area in the news recently, after the Bush Administration used unmanned predator drones to bomb suspected Taliban hideouts – without the permission of the Pakistani government. There are many cultural and political complexities in this region, many of which are difficult to cover in a hard news story. So, today, we bring you a first hand account: a Reporter's Notebook, to provide some personal context and to help us better understand this region and this issue. Afridai Afridi is from the Khyber Agency of the Federally Administered Tribal Areas.