January 14, 2009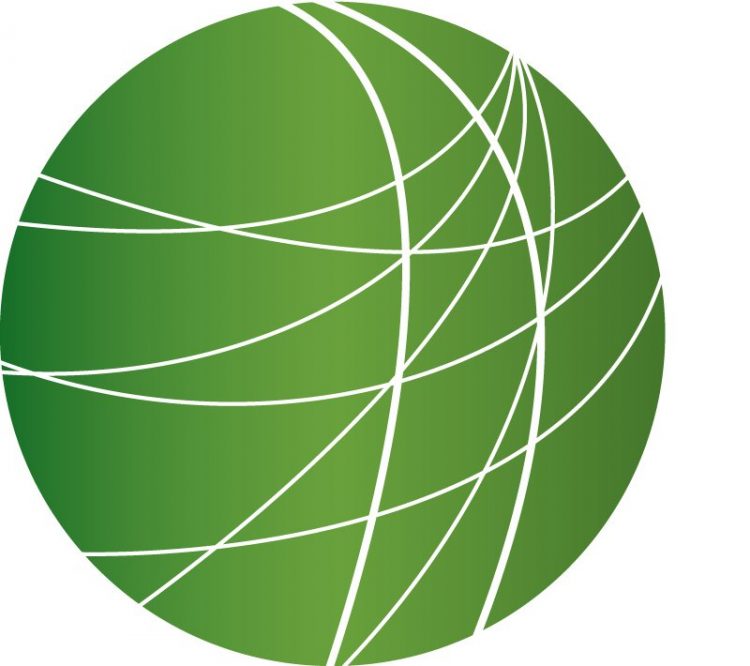 Veteran's Affairs nominee hearing
Community leaders weigh in on arrest of BART officer that killed Oscar Grant
Human rights group calls on Obama administration to reverse harm done
Colombia's travel agents hype drug trafficking legacy
HEADLINES
SCHIP Passes US House
The US House voted 289 – 139 this afternoon to pass the State Childrens' Health Insurance Program, or SCHIP.  The program, paid for by a cigarette tax, will expand health insurance to 11 million low-income children in the country.  The bill will likely head to the Senate in the coming days.  SCHIP has already passed Congress twice, only to be vetoed by President Bush.  This time, lawmakers hope the incoming Obama administration will sign off on the legislation.
Crawford Confirms 9/11 Suspect Tortured in Gitmo
New evidence is emerging against the Bush Administration that it has used torture as part of its "War on Terror."  A senior Pentagon official says that the treatment of Guantanamo detainee Mohammed al-Qahtani does fit the legal definition of torture. FSRN Karen Miller has more
Reporter:
In Guantanamo, Muhammed al-Qahtani faced water boarding, sleep deprivation, forced nudity, exposure to cold, and other interrogation tactics.  The White House has long claimed that the treatment of THE suspected 9/11 terrorist was abusive but not torture.  BUT Now Susan J. Crawford, a retired judge who officially oversees the Guantanamo tribunals, has come out saying otherwise.  Crawford told the Washington Post al-Qahtani's treatment did amount to torture, and because of that she did not move the case to prosecution.  The White House counters, saying the interrogations were lawful at the time, but new restrictions make the practices illegal.  In addition, the Pentagon says 61 former Guantanamo prisoner are suspected of returning to terrorist networks. Michael Cohen, a Senior Research Associate for Foreign Policy at the New America Foundation, says that claim may be hard to prove and it reflects the flawed logic of Guantanamo.
"If there was evidence against them, they should have been prosecuted, but to hold them and then torture them and then to prevent any way to prosecute because of torture, and then to release them and to then say they are working for Al Qaeda.  It just seems like this whole process has been handled to poorly from day one."
Currently about 1/5 of the Guantanamo prisoners are on hunger strike.  For FSRN I'm Karen Miller.
More than 1000 Deaths in Gaza
In Gaza today, the death toll topped 1000 people as Israel continued military operations.  One third of those killed were children, according to the Gaza Ministry of Health.  Today UN Secretary Ban Ki-moon again called for a ceasefire, saying he hoped continuing diplomatic efforts by Egypt would be successful.  Today multiple rockets launched from Lebanon struck Northern Israel. This is the second time since Israel's invasion of Gaza missiles from Lebanon were launched.  Hezbollah again denies responsibility for the launches.
Cholera Claims Thousands in Zimbabwe
The two-year-old son of Zimbabwe opposition activists was released from police custody today, 76 days after his arrest. Government operatives arrested Nigel Mutegawo and his parents in November.  They are accused of trying to unseat President Robert Mugabe. Meanwhile, the health crisis the country continues with the number of Cholera cases and deaths steadily rising. Davison Makanga reports.
Reporter:
The World Health Organization estimates that more than 2,100 deaths have occurred from Cholera since Zimbabwe fell into political and economic turmoil.  The organization has reported close to 40,000 cases in all.  The disease has crossed the border into South Africa as well.  The country's Health Minister says 15 people have died and over 2000 are infected.  Meanwhile, a United States based organization Physicians for Human Rights SAYS President Robert Mugabe's government caused the healthcare collapse.  In a report released yesterday, the organization urged the incoming Obama administration to increase aid to Zimbabwe. Jonathan Hurtson is with Physicians for Human Rights.
"Physicians for Human Rights is calling for emergency international intervention to address the critical needs in water, sanitation, food as well as the health crisis which include but not limited to the cholera epidemic."
But some humanitarian organizations have formed an alliance with Mugabe's government to combat the outbreak.  Analysts believe the initiative will curb misuse of donor funding by Harare authorities. For FSRN, I'm Davison Makanga in Cape Town, South Africa
Sri Lankan Military Captures Final Bit of Tamil Tiger Territory
Government troops took control of the Jaffna peninsula in northern part of Sri Lanka today.  The military says the area was a final stronghold of Tamil Tiger rebels.  Ann Raber has more from Colombo.
Reporter:
Jaffna is a traditional ethnic Tamil area, and a symbolic base of the 25-year old separatist movement led by the Liberation Tigers of Tamil Eelam, or LTTE. The group has not held Jaffna proper for some time, but they have maintained territory nearby.  And consequently the military has limited road access to the peninsula. Government troops severely weakened the Tamil Tiger hold on the area last week by taking control of Elephant Pass, the narrow causeway that connects Jaffna to mainland Sri Lanka.   Civilians in northern Sri Lanka have long been forced to remain in Tiger territory during the war.  A government spokesperson says that nearly 800 Tamil civilians have sought shelter with Sri Lankan troops since they moved into the area.  Humanitarian groups working in the area report that many civilians have been forced to fight for the LTTE.  The groups say some residents are hesitant to leave for refugee camps for fear they will be seen as Tamil sympathizers.  For FSRN, I'm Ann Raber in Colombo.
FEATURES
Veteran's Affairs nominee hearing
The Senate is moving forward on confirmation hearings for President-elect Obama's Environmental Protection Agency and Agriculture Department cabinet positions. Today, FSRN takes a look at the nominee to head the Department of Veterans Affairs, General Eric Shinseki. Shinseki would take over a department plagued with challenges and an increasing number of veterans returning from war. Washington Editor Leigh Ann Caldwell reports.
Community leaders weigh in on arrest of BART officer that killed Oscar Grant
The Bart police officer who killed Oscar Grant has been arrested in Nevada. Johannes Mehserle was booked on a fugitive arrest warrant and waived expedition this morning. He reportedly fled the state to avoid death threats. Despite the arrest, community leaders are disappointed that the detention took so long, and are still demanding police oversight. Africa Jones reports.
Human rights group calls on Obama administration to reverse harm done
Human Rights Watch issued its annual World Report today, and says that Obama's administration needs to put human rights at the center of its foreign and domestic policy to begin reversing the harm generated from the Bush years. Ken Roth is Executive Director of Human Rights Watch; Roth outlines some of the Bush administration's decisions to fight terrorism without regard to the basic requirements of human rights law, and what HRW is demanding from the incoming Obama administration.
Colombia's travel agents hype drug trafficking legacy
Travel agencies in Colombia's second largest city, Medellin, are attracting foreign visitors by offering Pablo Escobar theme tours. Escobar formed one of the world's largest drug cartels in the 80's and 90's, killing hundreds of innocent people as he waged war against the Colombian government. Many of Medellin's residents oppose these tours; while local authorities would rather travel agents highlight the nicer side of town. In response, travel agents say that they are merely showing people how far the city has come, fifteen years after Escobar´s death. FSRN's Manuel Rueda has more from Medellin.
India scandal compared to Enron debacle
India's government has ordered an investigation into massive financial fraud in one of the countries largest IT and outsourcing Companies, Satyam Computer Services. The scandal, which many are now calling "India's Enron", has shaken up the country's business community, while the company itself is fighting for survival. FSRN'S Bismillah Geelani has more.