January 15, 2009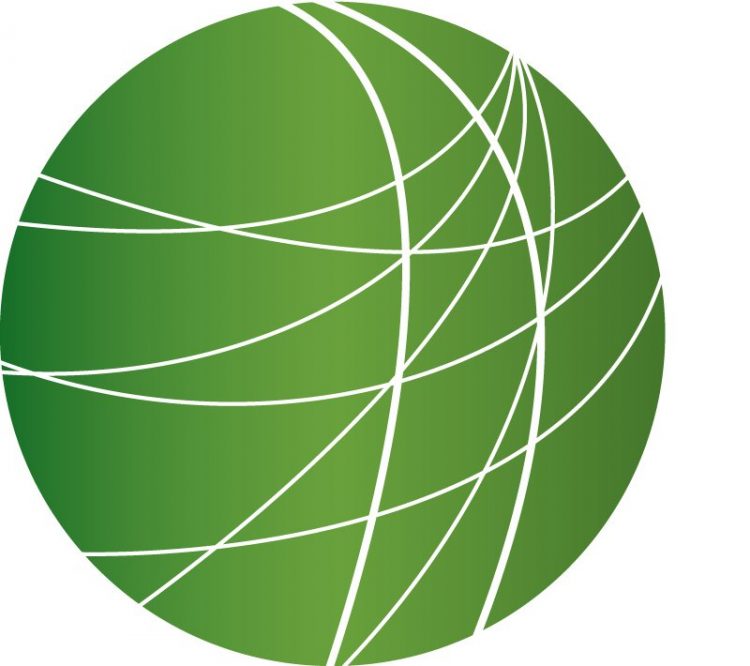 Israeli Navy stops supply ship in international waters
Israeli ground forces continue Gaza City incursion
Honor killings claim women's lives in Pakistan's tribal region
Former Guantanamo chaplain James Yee
Eric Holder denounces torture at Senate confirmation hearing
Napolitano's hearing to head Homeland Security
HEADLINES

Roland Burris Sworn into Senate
Roland Burris officially becomes a US Senator today.  The Illinois Democrat will take over Barack Obama's abandoned Senate seat.  Controversy has surrounded Burris' appointment to Congress because the appointment came from embattled Illinois Governor Rod Blagojevich – who is being impeached for trying to sell the seat to the highest bidder.  But Democratic leaders have cleared the way for Burris to take office.  Burris will now be a factor in President Elect Barack Obama's bid for Congress to release TARP funds.  Obama and President Bush have both been lobbying hard for access to the final 350 billion dollars of the bailout.  Many Republican Senators want to bock the funds, saying the first half was mismanaged.  Those Senators want to pass a resolution disapproving of the release of funds.  Obama says he would veto that resolution when he takes office.  President Bush is scheduled to give his final televised address to the American people this evening.

Obama to End "Don't Ask, Don't Tell"
In other news from DC – Obama spokesperson Robert Gibbs announced the in-coming administration intends to end the "Don't Ask, Don't Tell" policy governing gays and lesbians serving in the US Military.  But Gibbs said the administration would not be able to work on the policy change in the beginning because of the pressing economic crisis.  But he said the President-elect is "committed to following through."
Mexican Peso Falls to 15-Year Low Against USD
The US recession is hitting the Mexican economy hard and has dragged the value of the peso down to a 15-year low against the US dollar. Shannon Young has the details.
An old saying sums up Mexico's economic reality; "When the US sneezes, Mexico catches a cold". Yesterday saw the largest nosedive in the value of the Mexican peso against the US dollar since the country's massive financial meltdown of the mid 1990s.  As of mid-day, the Mexican peso WAS selling for even less than it was when it hit its 15-year low mark against the dollar on Wednesday.  Economists blame the US recession, noting that just over 80 percent of Mexican exports go to US markets…where retail sales are down.  The peso had enjoyed years of relative stability against the dollar.  But the currency has lost about one-third of its value since October, providing a strong incentive for Mexican nationals to migrate in search of jobs that pay in US dollars.  For FSRN, I'm Shannon Young in Oaxaca, Mexico.
UK Pushes Forward with Heathrow Expansion
FSRN continues to follow the controversial expansion of London's Heathrow Airport.   The British government has defied environmentalists and given the go-ahead for a third runway. From London, Naomi Fowler reports.
Heathrow is already one of the world's busiest airports and environmentalists say adding an additional runway is tantamount to building a new airport. MP John McDonnell was suspended from Parliament after this angry outburst when he learned the government would not allow a vote on the matter.
'I was hoping that the government would allow us a democratic debate and a vote and to deny that I think undermines our Parliamentary democracy. There are people in all political parties in the house of commons who are very angry about this decision because it will undermine our climate change policies as well as impact upon the lives of up to two million Londoners with increased noise and increased pollution.'
So much so that it's believed the airport expansion violates EU pollution laws.  The expansion will also require the destruction of an entire village – including 700 homes and a 500-year-old pub.  A legal challenge is expected within days. This is Naomi Fowler in London for Free Speech Radio News.
Bolivia Cuts Diplomatic Ties with Israel over Gaza
In protest of Israel's continuing attack on Gaza, Bolivian President Evo Morales ended diplomatic relations with the Middle Eastern country.  Leny Olivera reports from Cochabamba.
In addition to announcing a rupture in diplomatic ties, yesterday Morales also demanded the Israeli Prime Minister be charged with genocide in international court.  The private business community in Bolivia expressed concern over Morales' announcement.  They say the decision will hurt commercial interests in the country.  But the government says that shouldn't happen, because diplomatic relationships do not necessarily affect commercial activities among private companies.  The Palestinian community in Bolivia celebrated the decision.  Over the past weeks, they joined other human rights groups in rallies and protests in major Bolivian cities, calling for an end to Israel's military actions.  For FSRN, I am Leny Olivera from Cochabamba, Bolivia.
FEATURES

Israeli Navy stops supply ship in international waters
A group of doctors, journalists, lawmakers and human rights workers aboard a ship packed with medicine destined for the Gaza Strip says that the Israeli Navy threatened to kill them as they sailed in international waters some 100 miles from the coast of Gaza. A similar attempt to  deliver aid by the Free Gaza Movement was thwarted by Israel's Navy about two weeks ago, when gunboats smashed into and nearly sank a ship carrying supplies and unarmed civilians. For the second time in less than one month, a ship is being forced to turn back before the much-needed aid reaches Gaza.
Israeli ground forces continue Gaza City incursion
Meanwhile, Israeli ground forces are continuing their incursion into populated areas in Gaza City, striking a hospital and a United Nations Relief Agency warehouse, causing hundreds of frenzied civilians to flee. As the death toll in Gaza nears 1,100, UN Secretary General Ban Ki-Moon says the growing number of casualties has reached an unbearable point. FSRN's Rami Almeghari has this story from Gaza.
Honor killings claim women's lives in Pakistan's tribal region
Meanwhile, violence continues in Pakistan's tribal areas in a variety of fronts. In addition to attacks from US drones, the Pakistan military, and militants, there's a centuries-old tradition that continues to harm women. A practive called "honor killing" convicts women with murder if they are deemed to have brought shame to the family. Afridai Afridi has the story of 18 year-old Bakht Zamina, who was shot dead by her brother.
Former Guantanamo chaplain James Yee
One of Guantanamo Bay's youngest prisoners has been ordered released by D.C.'s U.S. District Court. 21 year-old Mohammed El Gharani, who is also known as Yousef Al Karany, was picked up in Pakistan under suspicion of having ties with al-Qaeda – he was just 14 years old when he arrived at Guantanamo in 2002. Judge Richard Leon ruled that the Bush administration has failed to prove that Gharani is an enemy combatant and that the young man must be released and sent home, which may prove to be an obstacle: Gharani is a citizen of Chad and it is unclear whether the country will allow him to return. One person who experienced Guantanamo first hand is James Yee: he is a former US Army Chaplain who served at GITMO – after denouncing what he witnessed at the detention camp he was accused of espionage. The Muslim chaplain was blindfolded, cuffed and held in solitary confinement for nearly three months before he was released without charges.
Eric Holder denounces torture at Senate confirmation hearing
President-elect Obama is expected to issue an order to close GITMO as early as his first day in office, although he says that actually closing down the detention facility may take months. During his Senate confirmation hearing today, Obama's nominee for Attorney General Eric Holder said that some prisoners will be released and other will be prosecuted – but that a third group cannot be prosecuted and are still considered dangerous.  Holder also indicated significant reversals from the previous Attorneys General under the Bush Administration, Holder made it clear that waterboarding is torture. Eric Holder also said that the United States will comply with standards of humane treatment outlined in international law – another reversal from current US policy. Washington Editor Leigh Ann Caldwell reports.

Napolitano's hearing to head Homeland Security
The Senate Committee on Homeland Security held its confirmation hearing for Obama's pick to head that department: current Arizona governor Janet Napolitano. Committee members questioned Napolitano on border control, FEMA, Real ID and even pat downs at airport security check points.  FSRN's Karen Miller has more.
Remembering Martin Luther King Jr.
Today is the birthday of Martin Luther King Jr. To celebrate this day – which will be officially observed with the federal holiday Monday – FSRN will close today with his words, delivered at a sermon at the Riverside Church on April 4, 1967.