January 29, 2009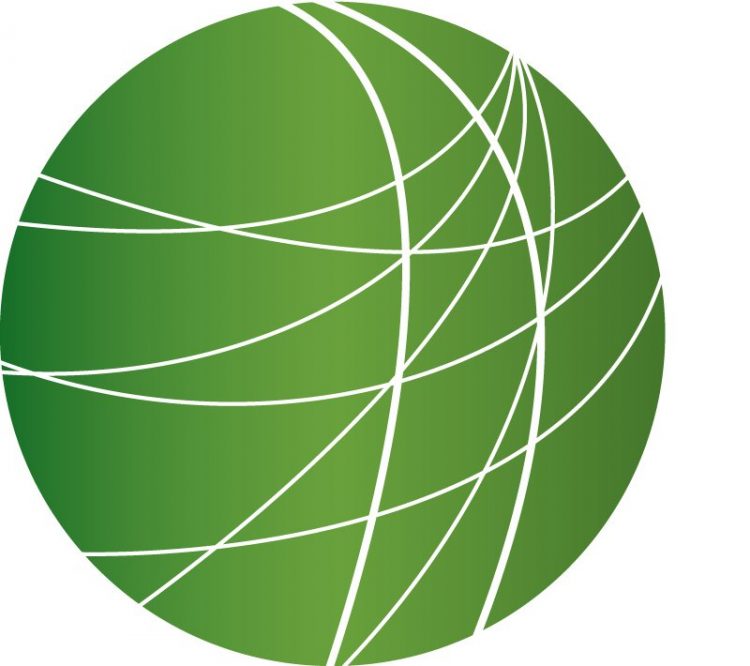 Will Senate Republicans vote against the stimulus?
Running on Empty Series: The dirt behind coal
Immigration remains sticking point in children's health insurance program
Denver's local solutions to foreclosure crisis
South American presidents head to Brazil during World Social Forum
The effect of war on Gaza's children
HEADLINES
Iraq Bans Blackwater
The Iraqi government announced today it would not grant US security firm Blackwater a license to operate in the country.  Officials cite the firm's use of excessive force in the 2007 killing of 17 Iraqi civilians in Baghdad.  Blackwater is the primary security provider for US diplomats in the country.
Indian Muslims March on New Delhi
Thousands of Indian Muslims today held a demonstration in protest against alleged harassment and torture by the police. India has the second largest Muslim population in the world, but the community accuses police of discrimination.  Bismillah Geelani reports
Nearly 5,000 Muslims converged in New Delhi to protest what they call atrocities by law enforcement agencies. The protest began as a march in the northern state of Uttar Pradesh yesterday led by Muslim clerics.  Hundreds of protesters took a to Delhi, where many others joined them for a daylong sit-in near the Parliament.  Two Muslim youth from Uttar Pradesh have been killed, and dozens of others arrested in recent months.  Protesters are demanding a judicial enquiry into the incidents.  Mohammad Arshad Farooqi is one of the organizers    
"We want peace, but now can we live in peace when our innocent children have been put behind bars and persecuted?  We will make the entire country restless as we ourselves are, and our fight will continue until every citizen of the country is guaranteed the right to a peaceful life."
But the police claim the Muslim youth are involved in several bombings that killed more than 300 people in 2008.  The protesters in New Delhi said if the government did not order an Inquiry within 15 days, they will launch a nation wide action.  For FSRN, this is Bismillah Geelani from New Delhi

Opposition Party Radio Back on the Air in Madagascar
The president of Madagascar announced today he would allow a radio station owned by a rival politician back on the air.  The closure of the station on Monday sparked violent protests that left over 40 people dead and several major buildings on fire.  The owner of the radio station, Mayor Andry Rajoelina, accuses the president of mishandling government spending and threatening democracy.  Another rally is expected on Saturday.
EU Looks to US to Join Carbon Trading Economy
The European Union pledged billions of dollars in aid yesterday to unindustrialized countries to entice them to sign on to a global climate treaty.  Today the EU is looking for partners to establish a transatlantic carbon-trading system – their primary target is the United States.  From London, Naomi Fowler reports:
The joint carbon-trading scheme is based on the system that's been operating in the EU since 2005. The scheme works by allocating a certain number of emission permits for free to polluters; those who want to exceed that limit then have to buy permits on the open market. The plan is that if the US joins, some of the resulting profits could be used to help developing countries adapt to climate change.  The trading program could also be extended to other industrialized and developing countries. The Commission wants a truly global carbon market by 2020.  But the EU scheme has been discredited because it has given out far too many permits to companies.  It's also been criticized by some who believe it favors wealthier countries that can afford to purchase more emissions credits.  This is Naomi Fowler in London for Free Speech Radio News.

CIA Chief in Algeria Returns Home Facing Rape Charges
The Justice Department has launched a formal investigation into a former CIA chief in Algeria, looking into accusations that Andrew Warren drugged and raped two women there.  Executing a search warrant of the officer's residence, investigators found prescription drugs and several videotapes of the officer having sex with different women, some of whom appeared to have been only semi-conscious.

Obama Signs Lily Ledbetter Pay Act
This morning, President Barack Obama signed the first legislation of his White House tenure.  The Lily Ledbetter Pay Act overturns a Supreme Court ruling, and protect workers rights – in particular women's rights.
For FSRN, Rebecca Myles has more.
The Lily Ledbetter Pay Act passed the U.S. House of Representatives earlier this month, and the U.S. Senate by a 61-36 margin last Thursday.  The Act reverses the 2007 Supreme Court ruling that forbade workers from suing for pay discrimination after the first six month of employment.  Advocates and activists have called the law's passage a clear victory for American women.  Beverly Neufeld is with New York's Pay Equity Coalition.  
"So this is not going to close down companies who have been discriminating, it's just going to make them pay for what they have done number one, and then also make it clear that it is not to their benefit to discriminate."
Also passed by the House of Representatives was the Pay Check Fairness Act, which would protect workers who share information about paychecks from retaliation.   It is anticipated the Senate will forward the Act for vote in the next month.  For Free Speech Radio News, I am Rebecca Myles reporting.
FEATURES
Will Senate Republicans vote against the stimulus?
The economic stimulus bill is now on its way to the Senate after easily passing the House of Representatives last night – despite the fact not one single Republican voted for it. Now that the Senate gets its turn, Republicans are threatening a similar tactic. Washington Editor Leigh Ann Caldwell reports.
Running on Empty Series: The dirt behind coal
President Obama's stimulus package seeks to invest in green energy… but what does that mean? The coal industry is asking for stimulus funding to scrub coal plants clean – but critics say that's dirty coal putting on a clean green cover. In our first installment of our energy series, "Running on Empty", Yanmei Xie takes a look at the dirt behind coal.
Immigration remains sticking point in children health insurance program
The Senate is debating the State Children Health Insurance program, or SCHIP today – and it looks like children of low and medium income parents may be a step closer to getting better healthcare. The House already passed its version of the bill two weeks ago, but immigration is a major issue of contention in this bill, creating a coalition of Republican opponents. FSRN's Karen Miller has more from Capitol Hill.

Denver's local solutions to foreclosure crisis
Predictions for a continued slump in the housing market in 2009 mean even more challenges for states fighting the foreclosure crisis. But local authorities are offering some relief to those communities hardest hit by declining home values and forecloses. Maeve Conran reports from Denver.
South American presidents head to Brazil during World Social Forum
The World Social Forum continues in Belem, Brazil today – and the Presidents of Brazil, Venezuela, Bolivia, Ecuador and Paraguay have traveled to the Amazon city to lay out their visions to move forward during the global economic crisis. Besides arguing the issues, activists also seek to bring forward ideas and solutions. Norman Stockwell works with Pacifica Affiliate WORT in Madison, and with the World Association of Community Radio Broadcasters, and is attending the forum.
The effect of war on Gaza's children
Israeli warplanes attacked a suspected Hamas militant in the Gaza Strip today, who they say is responsible for the explosion that killed an Israeli soldier on the border Tuesday.
Meanwhile, speaking from the Economic Forum in Davos today, UN Secretary General Ban Ki-Moon is urging more than $600-million in assistance to restore essential services to Gaza following Israel's recent three-week-long offensive. Ban toured Gaza last week and says the destruction there is "heartbreaking". The Palestinian Center for Human Rights counted 280 children among the nearly 1,300 dead – and adds that a quarter of the more than 5,000 wounded are children. Psychologists say that the trauma experienced by the 1.4 million residents of the Gaza Strip is something that will be felt for generations to come.  FSRN's Aya Batrawy reports from Gaza about the cycle of violence that has now reached an entirely new generation of Palestinians.