March 5, 2009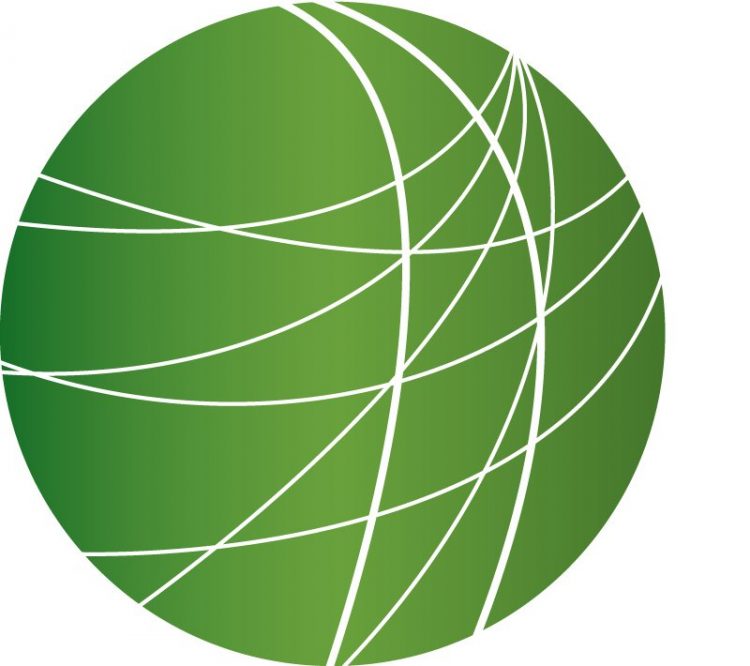 Obama convenes health care reform summit
Congress considers mortgage bill
287(g) comes under scrutiny on Capitol Hill
Humanitarian aid workers expelled from Sudan
HEADLINES
GM in Danger of Folding
General Motors says it may be in danger of folding.  The car company's auditors filed papers with the Securities and Exchange Commission in an effort to keep 13 billion dollars in recent government loans it received.  They are seeking more than 16 billion dollars in additional federal loans.
Statewide Protests in NY Against Anti-Worker Budget Cuts
As dwindling Wall Street revenues deplete New York State's finances, city workers are facing proposed job cuts and calls for union workers to give up benefits.  Groups across the state are staging protests against the proposals today, calling for a fair budget for working people. Ari Paul reports.
Union members gathered for the demonstration outside New York City Hall to protest calls for labor givebacks to close the city's budget deficit, demanding more progressive taxation instead.  Mayor Michael Bloomberg had originally threatened as many as 23,000 layoffs with half of them in public schools, but Federal stimulus package funds spared many of those jobs.  City workers are opposed to proposals that would force them to contribute to their basic health-care packages.  Unions representing law enforcement officers, firefighters and sanitation workers are also fighting the Mayor's push to force their members to work 25 years and reach age 50 before collecting a pension.  Those workers are currently allowed to retire with full benefits after 20 years at any age.  Other state employees also held protests against service cut backs in Albany, Buffalo, Rochester, Syracuse and Binghamton.  For FSRN, this is Ari Paul in New York.
Prop 8 Gay Marriage Hearing/Protests in California Supreme Court
The California Supreme Court heard oral arguments this morning on the legality of Proposition 8, a constitutional ban on same-sex marriage that was narrowly approved by voters on Nov. 4, 2008. The proposition overturned the court's earlier decision legalizing same sex marriage.   Throughout California, supporters of same sex marriage took to the streets on the eve of the hearing. Kellia Ramares has more from San Francisco.
Thousands of Supporters of same-sex marriage marched from the Castro District to City Hall, where they held a candlelight vigil.  Before the march, proponents of same sex marriage gathered in front of the state Supreme Court building, where they found a handful of supporters of Prop 8.  The anti-gay-marriage protesters held signs calling gays anti-democratic and un-American for wanting a court to overturn the will of the people. But Karen Kircher, who carried an American flag together with a gay rights rainbow flag, said that courts in this county have a long history of protecting the rights of minorities:  "If the courts left virtually all of the civil rights movement up to the vote of the people, we'd still be drinking out of white and colored water fountains.  Courts have always been in the business of protecting the rights of the minority against the tyranny of the majority. That's why courts exist."  The court also heard arguments today on whether over 18,000 same sex marriages performed during the five months between the court's decision to allow gay marriage and the passage of the proposition banning it should remain valid.  A ruling is expected within 90 days. For FSRN, I'm Kellia Ramares.
Britain to Resume Ties With Hezbollah
The British foreign office says the country will re-establish ties with Hezbollah.  Britain has had no contact with the group since 2005, but Hezbollah's political wing signed a unity agreement with the Lebanese government last year, and the UK says there have been positive developments that warrant the group being taken off a list of banned groups.  There will still be no communication with Hezbollah's military wing.
Palestinians Human Rights Award Winner Prevented From Traveling
The Israeli Supreme Court is hearing an appeal by Shawan Jabarin, director of the Palestinian human rights organization Al-Haq.  Jabarin will be given a human rights award next week in the Netherlands, but Israel has refused to let him travel abroad for the past 3 years, because they claim he is a member of the People's Liberation Front for Palestine.
Israel Bombs Gaza/Bulldozer Attack in Jerusalem
A Palestinian resident of Jerusalem crashed his tractor into an Israeli police vehicle and a bus today, killing two policemen.  The driver of the bulldozer was shot and killed.  Meanwhile, Mourners marched through the streets during a funeral procession today; the last 24 hours has seen an increase of Israeli attacks on the Gaza Strip. From Gaza, FSRN's Rami Almeghari has more.
Renewed Israeli air strikes claimed the lives of four Palestinian fighters, of the Islamic Jihad group. In retaliation, homemade rockets were fired from Gaza into southern Israel, with no causalities reported. The ruling Hamas party in Gaza calls the latest Israeli army attacks an attempt to foil current efforts to reach an intra-Palestinian agreement between Hamas and Fatah.  Also today, the Hamas health ministry says Israeli authorities denied entry into Gaza of an Israeli-Arab medical team, who were supposed to carry out urgent surgeries at Gaza's hospitals.  For Free Speech Radio News, I am Rami Almeghari in Gaza.
Thai General Denies Hosting CIA Secret Prisons
Thailand's military commander in chief has denied that there are secret United States prisons in the country, where Al-Qaeda suspects were interrogated.  CIA documents released earlier this week revel that 92 videotapes made during interrogations have been destroyed, after being held in a safe in Thailand.   An ACLU case against the CIA is proceeding in New York, and its expected that details may emerge about Thailand's participation in extraordinary renditions, the transfer of suspects to countries which allow torture.
Hugo Chavez Setting Price Controls, Seizes Cargill Pant
With food costs rising, Venezuelan President Hugo Chavez is continuing a week of setting price controls on basic food items.   Chavez has ordered that producers of basic staples like rice, milk, coffee and cooking oil, must sell at least 70 percent of their products at prices set by the government.  Chavez then nationalized a local unit of the US-based company Cargill, and is threatening to do the same to Polar, Venezuela's largest private company, because the companies are not conforming with the new price controls.  The Government sys some food producer have tried to evade the set prices by producing flavored rice, which they claim doesn't fall under the government pricing decree.
FEATURES
Obama convenes health care reform summit
President Obama convened his White House Summit on health care reform. More than 50 members of Congress and 80 representatives from interested parties came together to discuss how to bring the cost of health care down and how to increase coverage. As D.C. Editor Leigh Ann Caldwell reports, this monumental gathering has brought together people from all spectrums, including those with vastly different goals around health care.
Congress considers mortgage bill
The Obama Administration has outlined plans for a $75 billion loan modification program, which they say will help some nine million homeowners. The Making Home Affordable plan focuses on refinancing and modifying mortgages; but as FSRN's Karen Miller reports, a bill that's making its way through Congress is what may make a bigger difference.
287(g) comes under scrutiny on Capitol Hill
A program which is supposed to help federal authorities arrest dangerous criminals came under heavy scrutiny this week on Capitol Hill. Section 287(g) of the Immigration and Nationality Act was crafted to allow local governments to arrest suspected undocumented criminals and turn them over to federal authorities. But a Government Accountability Office report finds that local agencies have no clear guidelines for running the program – and that 287(g) is sometimes used to racially profile people with brown skin. Africa Jones reports.
Humanitarian aid workers expelled from Sudan
FSRN reported yesterday on the International Criminal Court's arrest warrant for Sudan's President Omar al-Bashir, wanted for war crimes. Following that decision by the ICC, Sudan ordered workers from ten humanitarian groups, including Oxfam and Doctors Without Borders to leave the country. The nation says it cannot guarantee the worker's safety. More than two million people rely on aid from these groups – and their future is uncertain now that humanitarian workers are leaving Sudan. Aura Bogado speaks with Denise Bell of Amnesty International USA's Darfur Campaign.
Kenyan dance company brings physical disability into dance
2009 marks the final year of the African Decade of Disabled People: an initiative led by NGOs and member states of the African Union to further equal access for the continent's 80 million men, women and children living with disabilities. In the wake of this initiative, Kenya passed its Disability Act in 2003, yet its 3 million people with disabilities still face alienation and discrimination. Disability groups have tried to get the government to implement the Act, and to change negative perceptions – but in the absence of government action, some groups are developing their own initiatives to break down barriers and empower people with disabilities. Arusha Topazzini met with one such organization, a pioneering dance company called Uwezo Mix that has brought physical disability into dance for the first time in Kenya.