April 17, 2009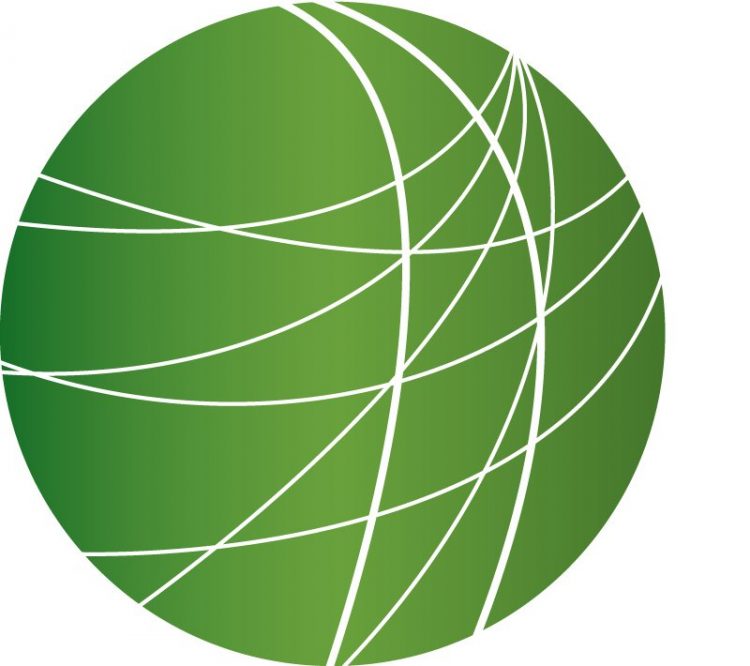 NSA involved in heavy domestic spying
Administration releases torture memos, avoids prosecuting
Cuba's "presence" at the Summit of the Americas
Xavier Becerra weighs in on Obama's visit to Mexico
South American leaders decree new currency
Afghans take to the streets over controversial new law
HEADLINES
G20 protest death probe reveals important new evidence
Ian Tomlinson – the man who died minutes after being shoved to ground by police at the G20 summit in London – did not die of a heart attack as originally thought.  The post-mortem findings released by a British investigative body today show Tomlinson died of abdominal hemorrhaging – making the connection between the officer's actions and Tomlinson's death much stronger.  Authorities say they have questioned the officer on suspicion of manslaughter.
Obama tells Mexico he won't push an assault rifle ban
President Obama's visit to Mexico City focused more on symbolism than action. The president attempted to reshape the unequal and often rocky relationship between the closely connected countries.  Trevor Snapp has more from Mexico City.
In an important gesture for Mexico, Obama emphasized the role the US plays in drug violence, which has taken 10,000 lives since President Calderon launched the countrywide assault in 2006.
"I will not pretend that this is Mexico's responsibility alone, the demand for these drugs in the US is what is helping to keep these cartels in business.  This war is being waged with guns purchased not here, but in the US. More than 90% of the guns recovered in Mexico come from the US, many from gun shops that line the border."
Obama announced he would ask the Senate to ratify an inter-American weapons treaty, but did not call for the ban on assault rifles than President Calderon was hoping for.  Overall, many Mexicans are skeptical of US intentions. Taxi driver Gullirmo Paz said the visit would change nothing, citing the US decision to stop Mexican trucks from entering the US.
"En la historia si hay un pais que no respecta ningun tratados, son los Estados-Unidos.  Nos estan deteniendo ahorita …a los camioneros no les dejan pasar.  Entonces para que vienen si de todas maneras van a hacer lo que ellos quieren.  Por eso no creo que arreglen nada.  Si son dos partes las que firman y uno respeta y el otro no.  Nunca va a haber acuerdo"
"If there is one country that never respects a treaty it is the US. They won't let our trucks pass. So why do they come if they just do what they want. For this reason, I don't think they will solve nothing.  If one party does not respect the other then we will never have agreements."
Trevor Snapp.  FSRN.  Mexico City.

Israeli troops kill protester in West Bank
Israeli soldiers killed a Palestinian man and injured dozens more today during a non-violent protest.  The protest has been happening on a weekly basis for four years in Bil'in village – near the central west Bank city of Ramallah.  It often attracts Palestinian, Israeli and other international activists.  Ghassan Bannoura of IMEMC.org reports.
Local sources said 30-year-old Bassem Ibrahim Abu Rahmah died when soldiers shot him in the chest with a tear gas bomb. Abdullah Abu Rahmah, from the local committee against the Wall and Settlements, witnessed the soldiers' attack:
"As is the case each week, we did our protest.  Bassem was in the front line.  We arrived at the wall and as soon as we tried to cross to our lands, the soldiers showered us with tear gas and rubber-coated-steel bullets.  Bassem was shouting at the soldiers that it was a peaceful protest and that there were children present.  Before he could finish, soldiers shot him in the chest with a heavy gas bomb, which caused him to bleed to death."
Protesters in Bil'in village held banners condemning Israel's ongoing policies and violence against civilians.  They also demand the release of Palestinian political prisoners held by the Israeli army.  In addition to the fatal shooting, Israeli fire hit an international supporter in the head.  The activist sustained moderate wounds, and dozens more were treated for gas inhalation.  Ghassan Bannoura.  FSRN.  Bethlehem.
EPA says greenhouse gases pose health risk
The Environmental Protection Agency made a historic announcement today.  They declared green house gasses – like carbon dioxide and methane – contribute to air pollution and may be a threat to public health.  The announcement today is the culmination of a review ordered by the US Supreme Court in 2007.  The review also states that climate change can impact human health in significant ways and would affect poor, elderly and other vulnerable populations disproportionately.  The EPA statement clears the way for governmental regulation of greenhouse gasses.
Troy Davis appeal fails
A federal court in Atlanta has rejected an appeal from death row inmate Troy Davis.  In the appeal, Davis sought a re-trial after being convicted of killing a police officer in Savannah in 1989.  Since the original conviction, 7 witnesses recanted their testimony and another man told several people he was actually responsible for the shooting.  Amnesty International USA director Larry Cox says the decision is an affront to basic human rights and the courts are prioritizing procedure over the issue of innocence.   The Atlanta appeals court did grant Davis an additional 30 day stay of execution so he can pursue his claim before the US Supreme Court.
Border wall construction OKed on Texas woman's property
A Texas court has OKed US-Mexico border wall construction on a South Texas woman's property.  Ansel Herz reports.
A federal judge ruled late yesterday in favor of the Department of Homeland Security in its suit against Dr. Eloisa Tamez.  Tamez is an indigenous landowner, a member of the Lipan Apache tribe, and her family has owned the land for centuries.  Judge Andrew Hansen ruled in March that DHS must negotiate with landowners before property can be seized, but the court's decision held that sufficient negotiations had taken place, and Tamez was ordered to allow DHS to start construction on her land. Dr. Tamez told FSRN that she is disappointed with the ruling but will continue speaking out.  She said she has seen nothing to indicate Obama will change the border wall policy – especially since wall construction is providing jobs in the area.  Tamez believes she can still appeal the ruling, but says Homeland Security contractors have already been trespassing on areas of her land.  Ansel Herz.  FSRN.  Austin.

West Virginia activists cited following coalmine action
Activists in West Virginia are protesting mountaintop removal mining.   The mine in question is Massey Energy's coalmine near the small town of Naoma, south of the capitol Charleston. During a non-violent action yesterday, activists unveiled a 4-story high banner in the mine calling on the EPA to story mountain top removal. Charles Suggs is one of the activists who participated.  He says the mine's coal slurry pond is dangerously close to a local elementary school.  Police cited the five with trespassing.  This was the 5th action in 3 months targeting the Massey mine.
FEATURES
NSA involved in heavy domestic spying
The National Security Agency spied on the communications of people living in the U.S. at a level far exceeding the broad guidelines set by Congress. Several intelligence officials told the New York Times that the agency was significantly over-collecting emails and phone calls, even in recent months. The Justice Department says it only sought renewal of the surveillance program after new safeguards were put in place. The activities are under review.
Administration releases torture memos, avoids prosecuting
The Justice Department has been praised for its release Thursday of Bush-era torture memos. Human rights advocates say it illustrates the Obama Administration's commitment to transparency. But as Tanya Snyder reports, they also wish the Administration was more willing to bring those responsible to justice.
Cuba's "presence" at the Summit of the Americas
President Obama travels today to the Summit of the Americas in Trinidad and Tobago, where he will meet with 33 leaders from the hemisphere – that meeting won't include Cuba's Raul Castro. The tiny island nation was barred from the Organization of American States in 1962, after the Cuban Revolution. Many of those in attendance are left-leaning Latin American presidents, including Hugo Chavez, Lula da Silva, Michelle Bachelet and Evo Morales, and while Cuba will not be directly represented, its presence will be known at the summit. Secretary of State Hilary Clinton today welcomed President Castro's comments that he is ready to begin talks with the U.S. – including on the topic of human rights.
Xavier Becerra weighs in on Obama's visit to Mexico
Obama takes off to Trinidad and Tobago from Mexico, where he met with his counterpart President Felipe Calderon on Thursday on a state visit thick with symbolic diplomacy. Obama and Calderon sought to establish a common agenda and a shared responsibility on combating the narco-fueled violence that is plaguing Mexico after eight years of neglect under the Bush administration. Ten thousand people have died in the violence since Felipe Calderon, a conservative, dispatched the Mexican military to fight the country's major drug-trafficking organizations. Daniel Hernandez is in Mexico City, where he caught up with Congress member and Vice Chair of the House Democratic Caucus Xavier Becerra, one of a handful of lawmakers accompanying Obama on this trip to Latin America and the Caribbean – Hernandez asked the Congress member what Obama's administration hopes to attain from the trip to Mexico.
South American leaders decree new currency
The Bolivarian Alternative for the Americas, or ALBA for its Spanish acronym, was created five years ago between Cuba and Venezuela as an option to the US-backed Free Trade Area of the Americas.  Since its founding, three more nations have joined, and ALBA has implemented numerous social programs and cooperation agreements, including the recently-founded ALBA bank. On Thursday, in advance of the Summit of the Americas, Latin America's most progressive governments met in Venezuela at the seventh ALBA summit.  There, they prepared their positions for the Trinidad summit, and signed the decree for a new South American currency. Mike Fox has more from Cumaná, Venezuela.
Afghans take to the streets over controversial new law
A debate has spilled into the streets of Afghanistan over a controversial new law that says a woman must have sex with her husband whenever he demands it. Supporters call is the Family Law, while critics call it the Rape Law. Zubair Babakarkhail reports from Kabul.