April 30, 2009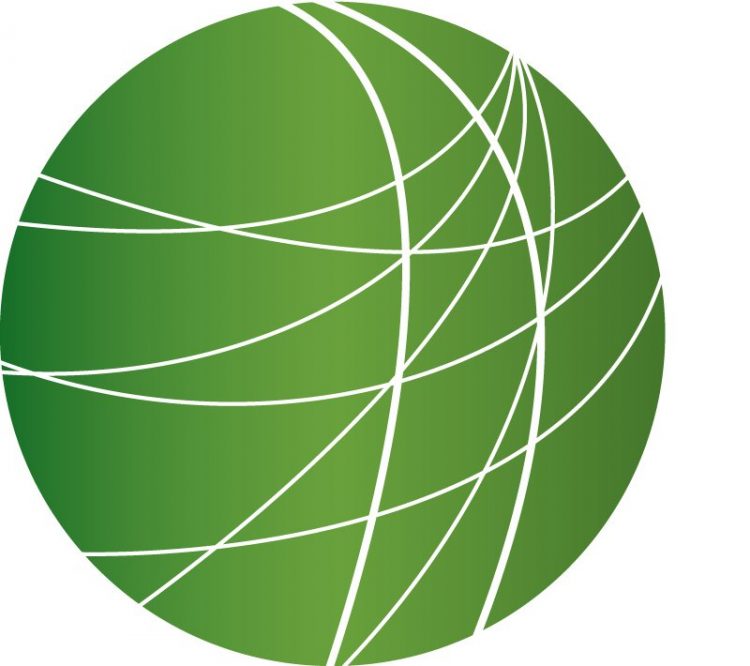 Swine flu continues to spread around the world
San Diego/Tijuana border remains calm despite imminent pandemic
Progressives call for accountability for authors of U.S. torture
Bank lobby blocks mortgage reform for those facing foreclosure
Pakistani troops take town out of Taliban control
HEADLINES
US automaker Chrysler announces bankruptcy
Today the Obama administration announced US automaker Chrysler will proceed with bankruptcy filings.  This step comes, according to President Obama, because a small number of Chrysler's debtors refused to work with the company to help ensure it's future.
"In particular, a group of investment firms and hedge funds decided to hold out for the prospect of an unjustified taxpayer-funded bailout.  They were hoping everyone else would make sacrifices and they would have to make none.   Some demanded twice the return that other lenders were getting. I don't stand with them."
Bankruptcy is the president's solution to this dilemma.
"That's why I'm supporting Chrysler's plans to use our bankruptcy laws to clear away it's remaining obligations so the company can get back on it's feet and onto a path of success."
Obama also confirmed Chrysler would form a partnership with the Italian auto firm Fiat, but Fiat would not be allowed to take majority ownership in the company until –quote – "every dime of new taxpayer money" is repaid.
Hate crimes legislation passes US House
The US House of Representatives has passed an expansion of federal hate crime laws that adds sexual orientation, gender identity and mental and physical disability.  The bill passed 249 to 175 and was notably opposed by North Carolina congresswoman Virginia Foxx – who said during debate that Matthew Shepard's murder was a "hoax" being used to justify passage of the bill.
In other LGBT news, the California Supreme Court has upheld a ruling saying a private high school does not have to adhere to the state's civil rights laws.  The ruling stems from a case filed by two girls who say they were expelled for begin lesbians.  The ruling states the religious school is not a business, but a social organization, and is exempt from civil rights protections.

Nigeria fuel shortage continues
Nigeria is experiencing an acute fuel shortage as the country's stock of imported gasoline runs low. FSRN's Sam Olukoya reports from Lagos.
Drivers in Nigeria waited in long queues today at the few petrol stations still selling gasoline. The fuel scarcity has crippled economic activities in most parts of the country.  Nigeria is Africa's largest crude oil exporter.  But it relies on imported fuel for local consumption because corruption has hampered refinery production.  The petrol scarcity is fallout from the international financial crisis, which has caused a fifty percent devaluation of the Nigerian currency.  Oil marketers say they no longer find it profitable to import fuel at the current exchange rate and they want the price to go up. But the Nigerian government will not allow any price increases for fear of unrest from a populace that feels the country should not be importing petrol in the first place.  Sam Olukoya. FSRN. Lagos.
Ciudad Juarez "Femicide" trial in wraps up in Chile
International human rights organizations are awaiting a ruling from the Inter-American Court of Human Rights on a case that accuses Mexico of gross negligence in investigating the murders of young women in Ciudad Juarez. The case is just one of hundreds representing what rights organizations call an unabated pattern of violence against women.  FSRN's Shannon Young has more.
The mothers of three young women killed in Ciudad Juarez had their day in international court, after trying for 8 years without success to find justice for their daughters. This week's hearing before the Inter-American Court of Human Rights represents the first time that a legal case involving the so-called "femicides" of Ciudad Juarez has been heard outside of Mexico. The governments of Mexico, the state of Chihuahua and the city of Ciudad Juarez are accused of gross negligence. In addition, outspoken relatives of murder victims and their defenders allege that they have been targeted by a campaign to intimidate them into silence. Of the nearly 450 murders of women in Ciudad Juarez between 1993 and 2008, approximately 170 cases remain unsolved, including all of the notorious murders involving torture and sexual abuse.  The Inter-American Court of Human Rights is due to issue its ruling before the end of the year. Shannon Young, FSRN.
Rights group urges peaceful May Day in Turkey
With May 1st coming up tomorrow, International Workers Day protest organizers from all over the world are preparing for mass civil actions.  The economic crisis is expected to prompt large crowds.  The protests are usually peaceful affairs – but over the past two May Day's in Turkey, clashes between demonstrators and police have raised the hackles of human rights groups.  They say the authorities used excessive and arbitrary force against the people.  More than 500 people were arrested in 2008.   This year Human Rights Watch is calling on the Turkish government to ensure accountability by requiring police wear visible identification numbers.   HRW also wants the government to set up an effective complaints authority to investigate police misconduct.  Thus far, only one officer has been prosecuted for his roll in previous May Day attacks on protesters.
FEATURES
Swine flu continues to spread around the world
New cases of the so-called swine flu indicate the virus is spreading. Authorities in Britain confirmed three new cases today, and Switzerland and the Netherlands both confirmed their first cases today. So far, the potentially deadly strain has reached 11 countries around the world. World Health Organization Director-General Margaret Chan told reporters in Geneva that every nation is at risk. Back in the U.S., the Pentagon has confirmed its first case of the virus – although so far, it is impossible to tell how the servicemember contracted the flu. Marine Commandant General James Conway said the Marine has not traveled to Mexico but has moved around the San Bernardino Valley in California, which is close to Los Angeles. The 37 Marines that came into contact with the carrier are now on restricted duty and are being treated – his roommate is in quarantine.  The Centers for Disease Control confirmed today 109 cases in 11 states throughout the country, up from its previous count of 91 cases in 10 states yesterday.

San Diego/Tijuana border remains calm despite imminent pandemic
Now to the U.S.-Mexico border, a place that in spite of the imminent pandemic, has seen little in the way of policy changes. FSRN's Victoria Martinez is in Tijuana, and reports on the lack of screenings or public health surveillance efforts in that border area.

Progressives call for accountability for authors of U.S. torture
Last night, President Obama said that the waterboarding used on detainees in US custody authorized by former President Bush was torture.Today, progressive activists and lawmakers say "moving on" is not an option. As FSRN's Karen Miller reports, some want the perpetrators of US torture policy to be held accountable and brought to justice.
Bank lobby blocks mortgage reform for those facing foreclosure
Intense lobbying from the banking industry successfully blocked mortgage reform that would have benefited homeowners facing foreclosure. The Senate rejected the measure known as "cramdown", which would have allowed homeowners to renegotiate with banks. It is the one proposal that would have given struggling homeowners an opportunity to rectify a troubled housing situation.  FSRN's Leigh Ann Caldwell reports.
House passes Credit Card Holders Bill of Rights
One piece of good news for consumers: the House of Representatives passed the Credit Card Holders Bill of Rights. The bill would impose regulations on credit card companies, making them unable to raise interest rates with out notifying the customer and only after the customer breaks the contract with the credit card company. The bill now heads to the Senate where banking industry opposition hopes to kill it.
Pakistani troops take town out of Taliban control
Violence continues to grip parts of Pakistan, where government troops took control of the town of Dagger, in the Buner district, after Taliban militants took the town hostage. The militants have gained control of a police station, and are holding several officers hostage in the town, some 80 miles away from the capital of Islamabad.
Pakistani youth fight for victory on a different field
Meanwhile, in Pakistan's tribal areas, Taliban militants are conducting door-to-door campaigns to garner public support. They're also offering young people key positions and money – lucrative propositions for the region's jobless youth. Among the chaos, some groups are developing options for young people. One of those options is organized sports – and the matches in Pakistan are providing an alternative to athletes, fans and musicians. FSRN's Catherine Komp reads for out reporter in Peshawar, Gabe Matthews.
Reporter's notebook: covering Aceh's separatist movement turned political party
In Indonesia, the former leaders of Aceh's separatist movement, GAM, are celebrating. The legitimate political party set up by former GAM rebels, Partai Aceh, has secured at least 30 of the 69 provincial parliament seats. The win represents something of a moral victory for the ex GAM leaders, who spent decades fighting the Indonesian military. FSRN's Belinda Lopez has been following the Partai Aceh party, and shares some notes from her.