October 21, 2009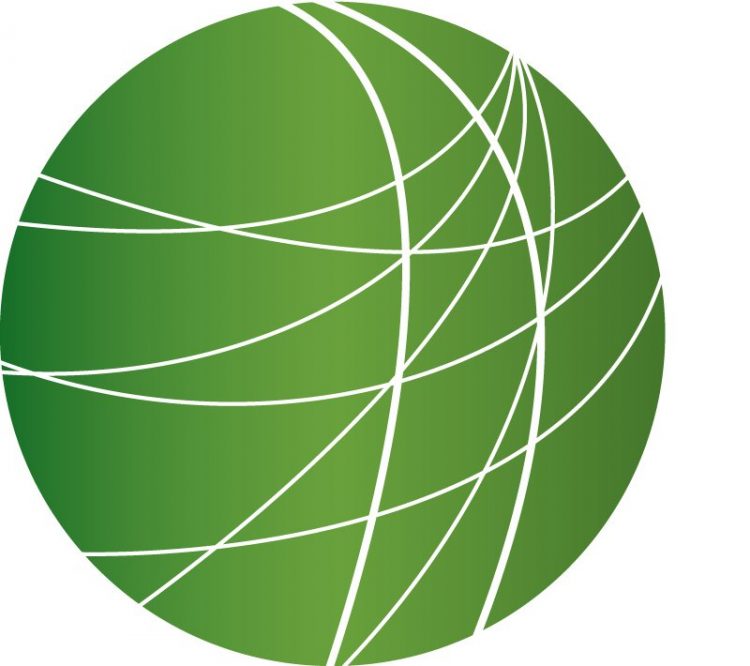 The Department of Homeland Security's new budget affects immigration policy
Campaign against health insurance industry heats up
Farmers in Georgia call for assistance for flood recovery
HEADLINES
Draft agreement reached to ship Iranian uranium to Russia for processing
Iran has agreed on a draft deal to ship a large portion of its nuclear material to Russia for processing for medical uses.  The agreement comes after days of talks involving the US, Russia, and France, and months of posturing from all sides.  All parties have until Friday to approve the agreement.  Mohamed Elbaradei is the Director General of the International Atomic Energy Agency
"I very much hope that people see the big picture.  See that this agreement could open the way for a complete normalization of relations between Iran and the international community."
In other news from Iran, the government says it has made arrests in Sunday's suicide bombing of security personnel.  The blast left more than 40 people dead, including high-ranking officers in the Revolutionary Guard.
Ryan White CARE Act renewed in House
Today the US House of Representatives voted to renew the Ryan White CARE Act, which provides treatment to low-income sufferers of HIV/AIDS.  The Senate unanimously passed the legislation on Monday.
Coalition calls for expanded health care for Ground Zero residents
A new survey on illnesses related to the September 11th World Trade Center attacks finds the health of local resident hasn't improved.  For FSRN, Rebecca Myles from New York has more on the story.
The survey by the groups Beyond Ground Zero and 9/11 Environmental Action, includes interviews with 200 workers, students and residents exposed to the toxic air, fumes and dust that lingered for many months after 9/11.  More than one third of the respondents have seen no improvement in their health.  And many illnesses reported are not recognized as being connected to 9/11 – including headaches, memory loss and cardiac problems.
Jei Fong of the Chinese Staff and Workers' Association says the survey results are only the tip of iceberg.  He says the absence of data has been used to justify the lack of comprehensive health care and treatment for thousands of people.
"Right now Congress is debating legislation, they've approved for one year to fund the current treatment program, the WTC environmental health center in Bellevue and Elmhurst Hospital, Queens.  Right now many people are still going to their private doctors and are suffering from many other illnesses, new and emerging illnesses.  To date there hasn't been an investigation."
Activists are still trying to get a line item on the NYC ballot for the November 3 elections so voters can decide if a commission should investigate.  Yesterday, city officials approved demolition orders for the Deutsche Bank building near Ground Zero, raising concerns further toxins will be released.  Rebecca Myles, FSRN, New York.
H1N1 Vaccine supply problems linked to inadequate manufacturing facilities in the US
At a hearing before the Senate Homeland Security Committee, the Secretaries of Education, Health and Homeland Security said the current shortage of H1N1 vaccines in the US would be rectified in the coming months.  But Health and Human Services Secretary Kathleen Sebelius warned:
"We are still too dependent in the US on vaccine production in other countries."
In fact, only one of the five manufacturers providing vaccines to the US is actually located within the US.  Committee Chair Joseph Lieberman sited a story about a Canadian manufacturer being pressured by the Canadian government to meet its needs before filling orders for anyone else.
"It's exactly what we would do with an American producer.  And it just puts and exclamation point on the importance of developing domestic capacity for production of vaccine.  I'm not blaming Canada, but I suppose in some sense you could say that the shortage – it's not the whole answer – the shortage of the vaccine today, beneath what we would want it to be, is attributable to foreign countries saying hey, you gotta fill our needs before you fill anyone else's."
Sebelius also stressed that the US is technologically behind in developing ways to hasten the manufacturing process of all vaccines.
San Francisco reforms immigration policy to protect undocumented teenagers
The city of San Francisco is set to change its policy on undocumented youth who are arrested.  The new policy would add an extra burden of proof on the government before the teens can be referred to federal immigration agents.  Andrew Stelzer has more.
Since July of 2008, city law enforcement officials had been directed to refer any youth arrested and charged with a felony to federal immigration agents, if the youth is suspected to be in the US without proper documentation.  So far, about 160 young people had been referred.
But on Tuesday, the San Francisco Board of Supervisors voted to change that policy, specifying that referrals to Immigration and Customs Enforcement, or ICE, should not be allowed unless the young person IS convicted of a felony.  Immigration rights advocates say that the current policy unnecessarily separates families and that often, initial felony charges are reduced.  An attorney with the Asian Law Caucus told the website beyondchron the new policy would cut the number of youths referred to ICE by half.
One more vote on October 27th is needed to finalize the Board's decision.  Mayor Gavin Newsome opposes the policy change, and a spokesman indicated he will veto it.  However, the Board of Supervisors appears to have enough support to override Newsome's veto.  Andrew Stelzer, FSRN, Oakland.
FEATURES
The Department of Homeland Security's new budget affects immigration policy
The US Senate has approved funding for the Department of Homeland Security for the fiscal year 2010. The total price tag comes in at around 42 billion dollars – that's about a 7 percent increase from this year. The budget will affect funding for FEMA, fighting cyber threats and air cargo security. But one of the biggest areas to be affected is immigration.
FSRN speaks with Grisella Martinez. She's the legislative director at the National Immigration Forum, an advocacy group based in Washington D.C.
Campaign against health insurance industry heats up
An offensive against the insurance industry is heating up. House Judiciary Committee voted today to end a federal anti-trust exemption for the health insurance industry that's been in effect for more than 60 years. Senate Democrats vow to do the same.
Grassroots groups continue to wage their campaigns in support of a public option and a single-payer system. They're focusing their efforts on the powerful giant in the room. Health Care for America Now, a coalition of about 1,000 organizations in 46 states, has teamed up with the progressive advocacy group Move On. They are using real-life stories of people who have been impacted by profit-driven health insurance policies. Fort Lauderdale resident Susan Pearl has taken her battle with Guardian Life Insurance to court.
"We are very grateful that if anything good had to come out of this case that Ian himself and that our ability to lift that veil is exposing Guardian as the role model or poster child, so to speak, of insurance company violation of laws that they are accustomed to getting away with with impunity. Because unfortunately there is no way to pursue those actions without very expensive litigation."
The Pearl's case focuses on their son Ian, who is confined to a wheel chair and uses a breathing tube. Rather than pay the costs of Ian Pearl's treatment, Guardian canceled the health plan used by the Pearl's for consumers throughout the entire state of New York. According to the Washington Times, a Guardian Life Insurance Company executive called high-cost patients "dogs" that the company could "get rid of."
Pearl and others are taking these stories to the airwaves in markets around the country. Move On, Health Care for America Now and Americans United for Change are releasing three print and three TV ads this week, including one featuring actress Heather Graham.
In addition to the media blitz, they're also going to Capital Hill this week. Justin Ruben is Move On's executive director.
"I think this is really the home stretch right now for HC reform. For months, Move On members have been working to ensure the congress passes real reform with a public option. And throughout that we've said that the insurance industry has been a wolf in sheep's clothing but last week they really showed their true real colors with this eleventh hour attempt to derail health care reform. They released this widely debunked report attacking what is actually the weakest of the bills, an ad that is scaring seniors, and I think it's now clear to everyone that they're more interested in protecting profits than patients."
Senate Democrats continue to be divided on the inclusion of a public option. Leadership is continuing to meet with the White House behind closed doors to work out a bill.
Farmers in Georgia call for assistance for flood recovery
Federal emergency response efforts are winding down in Georgia after massive flooding devastated parts of the state. However, some local farmers in Northern Georgia, who were hardest hit by last month's flooding, say they still need assistance. 

FEMA has approved millions in grant money for flood damaged homes and personal losses, but that money does not include grants for damaged farm land or crop loss. Some small farmers are turning to local communities for help in surviving in the winter. FSRN's Blake Wesley files this report from Atlanta.
Students struggle to return to schools in Pakistan's Swat Valley
The Pakistani government has closed schools at all levels after yesterday's deadly attack on a university in Islamabad. Educational institutions administered by the federal government will remain shuttered for five days, affecting millions of students across the country.
The emergency security measures come as thousands of girls in the Swat Valley were settling back into academic life. Taliban militants had blown up more than 200 schools in the picturesque valley that was once a famous tourist destination. In the wake of fighting between Taliban and government forces, students are having to cope with destroyed school buildings, grief over the deaths of loved ones, shortages of basic goods, and above all – fear and trauma. FSRN's Scott Pham reads for our reporter, Gabe Mathews, who recently visited a re-opened school in Swat.