October 29, 2009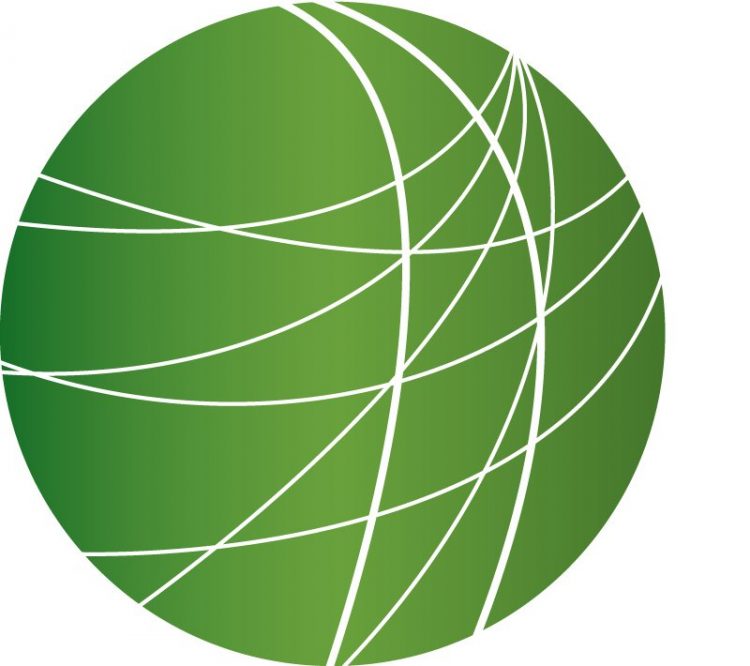 House of Representatives releases its version of health care reform legislation
Obama signs law to change military commissions
Maine voters decide future of state's same-sex marriage law
Governor's race in Virginia seen as key indicator nationwide
HEADLINES
US GDP turns around, shows growth
The US economy is growing again.  This according to figures released today by the Commerce Department.
"In the third quarter this year, the economy grew at an annual rate of 3.5%.  The first time we've seen positive growth in a year.  The strongest growth in two years."
Treasury Secretary Timothy Geithner spoke before the House Financial Services Committee.  The Department of Commerce says the recovery can be partly attributed to the increased spending on cars and trucks.  Geithner attributed the growth to a host of stimulus programs.
The Financial Services Committee today looked at plan to overhaul regulation of the financial industry.  The proposal would give the government a framework to manage the so-called too-big-to-fail companies.  Again Secretary Geithner.
"It's a very simple thing.  If the government is exposed to loss when it acts to protect the system – any risk of loss – it should assess a fee on banks over time to recoup that loss.  That's to make sure the taxpayer is not in the position of absorbing those losses."

FDIC Chair Shiela Blair said the plan didn't go far enough and should require high-risk firms to pay in advance.
Iran responds to nuclear restrictions – accepts some terms
Iran today issued its response to a proposal that would require the country to ship much of its nuclear material abroad for processing in Russia and France.  The plan aims to alleviate concerns that Iran will use the material to make a nuclear weapon.  According to initial reports in Iran's state media, the country has accepted parts of the draft agreement, but says it will not meet the demand of handing over the bulk of its nuclear material by the end of the year.  Instead, it says it will ship the material in small quantities.  As of air time official details of the response have not been released.
Several Afghan districts will not vote in coming run-off elections
The officials of the Afghan Independent Election Commission said today that the process of delivering the ballot boxes and other logistical support has been completed ahead of the anticipated run-off election.  But not all Afghan citizens will get a chance to go to the polls.  FSRN's Kabul based reporter Mujahid Jawad has more.
On November 7, voters in Afghanistan will head to the polls for a run-off election between incumbent president Hamid Karzai and his main challenger Abdullah Abdullah.  But Independent Election Commission official Zekria Barekzai told reporters security and weather issues will limit the number of polling centers that can open.
"I think there might be eleven districts in Afghanistan where election would not be held.  These districts are in Ghazni, Wardak, Helmand Nurestan and Badakhshan provinces."
He says polls in 11 districts will not open.  Those districts are predominantly in provinces in the Eastern part of the country, along the border with Pakistan.
The Afghan ministry of defense already announced that elections would not be possible in districts with no government security forces.  But the government assures that security will be tight at the polling stations that do open.  Officials say more than 300,000 domestic and international troops will be deployed.  Mujahid Jawad, FSRN, Kabul.
Protesters arrested in Guinea while marking one-month anniversary of massacre
Several hunger strikers in Guinea have been arrested for their protest marking yesterday's one-month anniversary of the deadly crackdown on protesters by the military government.  The West African nation was in turmoil a month ago.  Soldiers opened fire on a crowd and killed more than 150 people.  Widespread and blatant cases of rape have also been documented.  Ten thousand people went on strike to mark the anniversary.  Today the US State Department announced it has imposed travel restrictions on members of Guinea's military junta, saying it has shown itself to be incapable of helping the country transition into democracy.
Sequoia Voting Systems says it will release voting machine source code
Voting machine company Sequoia announced they will reveal the source code for their voting machines.  Source code is kind of like the recipe or blueprint of how a computer system works.  This is a step that's long been called for by voting transparency advocates.  FSRN's Andrew Stelzer has more.
Sequoia, whose voting machines are used in 16 states and the District of Colombia, says source code for their new optical-scan voting system will be released to the public in November of 2009.
Sequoia's announcement comes less than a week after a group called the Open Source Digital Voting Foundation began releasing their source code for a prototype election system they are developing.  Gregory Miller is co-executive Director of the Open Source Digital Voting Foundation.
"I applaud Sequoia for what they're doing, but that's only the first step to building an open transparent accurate and secure system."
The group's goal is to create a publicly owned, open source election system, encompassing the entire process – from voter registration, to voting, to counting ballots.  He says public ownership is key to making elections truly participatory, and reducing the cost-likely not the goal of the for-profit Sequoia.
"What they are doing is disclosing their source, they are putting in on display for everyone to inspect.  That does not mean that they are going to allow anyone to modify it, change it, or build a new system based upon it, or that they're going to have any collaborative effort that involves the community, in improving that system."
There have been numerous problems documented with Sequoia's optical scan machines since 2002, including votes failing to register for the right candidate and failure to count votes at all.  Andrew Stelzer, Free Speech Radio News.
This story has been changed to reflect a correction. FSRN originally stated the source code would be released in November 2010. The code was actually released in November 2009.
FEATURES
House of Representatives releases its version of health care reform legislation
The House of Representatives released its version of health care reform legislation. The bill, reading nearly two thousand pages, includes a public option and is expected to be deficit neutral. Its introduction was hailed by proponents in Washington as historic. But some Democrats, including many progressives, are disappointed. FSRN's Leigh Ann Caldwell reports.
Obama signs law to change military commissions
The military commissions used to try Guantanamo detainees will come under new rules. The Military Commissions Act of 2009 is part of the defense bill that President Obama signed on Wednesday.
The rules will bring the commissions more into line with international law by granting defendants the right to attend their own trial and examine the evidence against them. The new rules also exclude statements obtained through torture from the proceedings.
Those are important changes, says Shayana Kadidal, the senior managing attorney of the Guantánamo Global Justice Initiative at the Center for Constitutional Rights (CCR). The CCR brought the first habeas corpus case to Supreme Court and oversees more than 200 cases of Guantanamo detainees. Attorney Shayana Kadidal says keeping the military commissions as an option represents a compromise from Obama – not a clear break from the Bush era.
"The difference now is that they're President Obama's military commissions, you know, he owns them, he owns all the problems that will come with them. And if they're used, their inevitable failure will scar his legacy."
Kadidal says there is a judicial system already in place that would be more appropriate.

"Terrorism is a particularly destructive and heinous form of crime and has to be treated using the criminal justice system which is perfectly capable of trying terrorists, as we've seen with the '93 World Trade Center bombing and the East African embassy bombings. It's perfectly capable of handling classified information and evidence and has much greater legitimacy than any military trial system."
The new rules still permit the prosecution of children at military trials – human rights groups had pushed for a prohibition on the practice. There are about 220 detainees at Guantanamo. President Obama has pledged to close the prison camp by January 2010.
Maine voters decide future of state's same-sex marriage law
Next week Maine voters will decide if a law that guarantees the right of same sex couples to get married will stay on the books. Earlier this year, Maine became the fifth state to approve same sex marriage when Governor John Baldacci signed LD 1020. But soon after, anti-gay marriage groups petitioned for a referendum on the law and it goes before voters on Tuesday. Here to join us is Jesse Connolly. He's the campaign manager for the NO on 1 Campaign.
Governor's race in Virginia seen as key indicator nationwide
Voters in Virginia will head to the polls next Tuesday to elect their new governor. The race is between Republican Bob McDonnell, the state's former attorney general and Democrat Creigh Deeds, a state legislator since 1991 and former county prosecutor.  As one of two states electing a governor this year, some political analysts are watching closely to see what the results might mean for future elections. From WRIR in Richmond, Brad Kutner reports.
Reconstruction stalled in Gaza, ten months after Israeli offensive
In Gaza, the Hamas government warned residents against voting in the January 2010 elections called by Palestinian President Mahmoud Abbas of the rival Fatah party. Hamas and Fatah have been locked in a bitter – and sometimes deadly – power struggle since 2007, despite attempts to form a lasting unity deal. Meanwhile, reconstruction efforts in Gaza have yet to start, ten months after a major Israeli military offensive last winter. Israel's blockade of the coastal territory along with an internationally enforced embargo against the ruling Hamas Party are causing the largest delays. FSRN's Rami Almeghari has the story.