January 18, 2010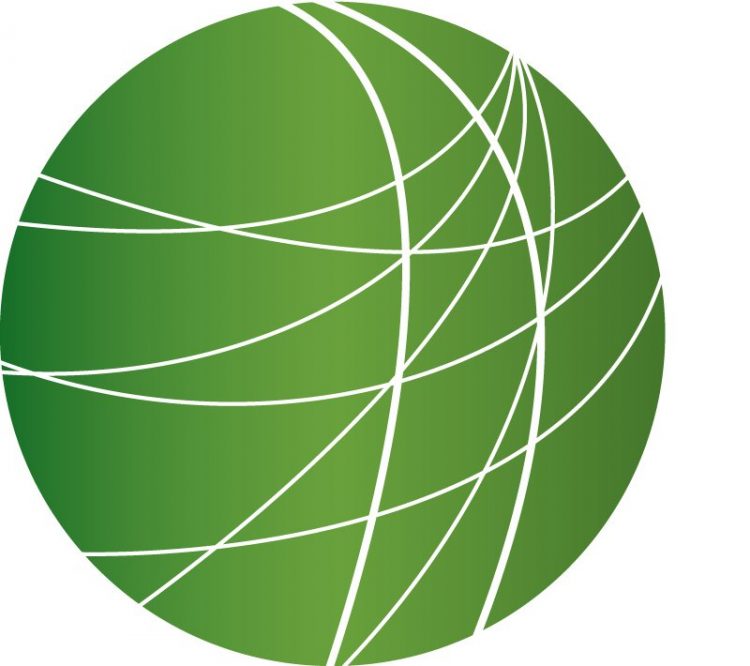 Thousands homeless in Nigeria after religious violence
Blackwater guards who witnessed massacre of civilians says victims posed "no threat"
Ukraine elections go to run off
Israel arrests more anti-wall activists
Palestinian human rights groups call on Hamas and PA to investigate their own actions during last year's offensive by Israel
HEADLINES
Thousands homeless in Nigeria after religious violence
Thousands are homeless after religious violence in Nigeria that left more than 20 dead and hundreds injured. Sam Olukoya reports from Lagos.
The violence occurred on Sunday in the Northern city of Jos. It started following a minor disagreement over land between a Christian and his Muslim neighbor. The dispute took on a religious tone and then spread rapidly across the city. Christians returning home from Sunday church service said they were attacked by Muslim youths. According to the local Red Cross, some 5000 people lost their homes in the unrest. The government has imposed a night to dawn curfew in the city. The violence is the latest in a chain of religious crisis to hit the city which was once regarded as a good example of how Christians and Muslims co-exist peacefully. Tension between Christians and Moslems in Nigeria has been on the rise since the country returned to democratic rule ten years ago — more than 12000 people have died in sectarian violence. Sam Olukoya, FSRN, Lagos.
Blackwater guards who witnessed massacre of civilians says victims posed "no threat"
Iraq's top lawyer said today that their government will seek compensation for families of victims in a number of incidents involving Black water – including the Nisoor Square killings in which 17 civilians were killed. Charges against five guards who worked for Blackwater Worldwide, now known as Xe Services, were dropped last month by a federal judge who cited violations to their constitutional rights. But the same judge, Ricardo M. Urbina, unsealed court documents last Friday that include statements by three other Blackwater guards who witnessed the events and describe them as unjustified. According to a report prepared by the prosecution and now made public, one of the witnesses said he saw "unarmed civilians shot and killed who were clearly no threat to anyone." A sixth guard who pleaded guilty to the charges has already admitted that he fired on the civilians without any justification.
Ukraine elections go to run off
With 80 percent of the vote tallied in the Ukraine, it looks like opposition leader and former Prime Minister will meet sitting Prime Minister in a run-off next month – Dana Lepadat has more.
The two leaders, Viktor Yanukovich and Yulia Tymoshenko will face off in second scheduled for February 7th. Accusations of fraud have been levied by both sides, but there were no reports of major voting problems. The Ukrainian court has banned all rallies in Kiev's Independence Square – where the Orange Revolution took place after the last elections. Critics accuse opposition leader Yanukovich of bringing hundreds of observers in from Georgia to disturb the election, but the National Election Commission didn't accredited them. The president of Ukraine, Viktor Yushchenko, says both candidates are in the pocket of the Kremlin and that the outcome of the elections may well change the relationship between the two countries. Moscow has already announced hopes for better relations with Ukraine. The EU greeted the electoral process saying they look forward to a strong relationship in the future. Dana Lepadat, Free Speech Radio News.
Israel arrests more anti-wall activists
Israel's military continues to target anti-wall protest organizers in the West Bank. FSRN's Ghassan Bannoura reports.
Israeli troops arrested four Palestinian civilians today during a pre-dawn invasion targeting the village of Nil'in, in the West Bank Israeli troops told their families that they have been detained for their involvement in the weekly nonviolent protests against the Israeli built wall on villager's lands. In 2004, the international court of justice in The Hague ruled that Israel's wall is illegal. The villagers of Bil'in have held weekly protests against the wall for the past five years. In the nearby village of Nil'in, protests kicked off two years ago. Last week, Israeli troops arrested three organizers from the popular committee against the wall and settlement construction. Also last Friday Israeli troops used live ammunition to suppress the anti wall protest in Bil'in. Local activists groups say the military has detained at least 128 villagers in the past six month in connection to the weekly anti wall protests. Currently, the Israel's army is holding at least six members of the popular committee against the wall and settlements under charges of incitement against the military. Ghassan Bannoura, FSRN, Bethlehem.
Palestinian human rights groups call on Hamas and PA to investigate their own actions during last year's offenseive by Israel
Amnesty International issued a report today calling on Israel to end its blockade of the Gaza Strip, calling it suffocating for the 1.4 million Palestinian residents who are isolated and struggling with desperate poverty. The group released the report to coincide with the end of Israel's 22-day-long attack on Gaza. Also today, eleven Palestinian human rights organizations have asked Hamas and the Palestinian Authority to conduct internal investigations of war crimes they may have committed during Israel's offensive. Mahmoud Abu Rahma is the coordinator for International Relations with the Almizan Center for Human Rights in Gaza.
Abu Rahma adds that the United Nations Goldstone report found that both sides committed violations of international law and called on all parties to investigate.ES
FEATURES
Rescue efforts continue in Haiti as doctors race to treat the injured – 3:21 minutes (3.07 MB)
In Haiti over the weekend, relief workers and civilians continued to save people trapped under collapsed buildings. After more than four days buried under debris, aid workers pulled out the owner of the Hotel Montana, one of the most elite hotels in the city, built on a hillside overlooking Port Au Prince. On Friday, an 18-month old was rescued by an Australian TV crew.
The child's parents reportedly died. Meanwhile, some are using twitter to get out information about people still trapped under buildings – including Haitian radio DJ Carel Pedre. A tweet Monday afternoon reported, "a lot of students and teachers still alive under the debris of GOC University in Nazon."
Meanwhile, medical personell continue to try to treat survivors before they die of their injuries. Dr. Jennifer Ashton is with the United Nations. She said they are still getting new patients with various injuries from crushed bones and fractures to gang greene and sepsis, when the bloodstream is infected by bacteria.
"There are approximately 200 patients here now, fifty percent women, thirty percent children. Probably thirty percent of them are in critical condition. There are a lot of new patients coming in today. It's even busier than yesterday. I can't tell you how many doctors and nurses are here because there's not really a uniform system in place to keep track of medical personnel. There are people leaving, going back to Miami on a steady basis, but there are also doctors and nurses coming in from Miami on a steady basis."
Many of those being treated for injuries have nowhere to go. Vladimir Viki lived in the Mont Nasa neighborhood. He said he was playing cards when the quake hit.
[translated into english] "My home, I can't remember my home. I live in the second floor. The house on the third floor suddenly fell down, I saw it. That's why I can't remember my house. My wife died. But two day's later my brother found out my daughter was buried under the house. And she was alive. This is a miracle."
As more bodies are discovered in the ruins, family members and aid workers are struggling to account for and bury the dead. There's a severe lack of body bags, and people have covered the deceased in the streets with anything they can find, including plastic bags and sheets. Health experts are concerned that the growing numbers of unburied bodies poses Haiti's next disaster as disease starts to spread.
In Haiti, aid is delayed at airport as US military coordinates flight access – 4:16 minutes (3.91 MB)
Humanitarian aid continues to pour into Haiti, but challenges are slowing the goods from reaching those who need them the most. Planes full of aid have been delayed and vital supplies are stranded on the tarmac, waiting to be distributed. The US military, which is in control of the airport and airspace, says more than 600 planes have landed and taken off in recent days. Haiti's damaged airport typically deals with only three flights per day. FSRN's Leigh Ann Caldwell has more.
US grants temporary immigration status to Haitians – 5:56 minutes (5.43 MB)
The Department of Homeland Security has granted temporary protected status to Hatians living in the United States. The designation means that undocumented Hatians can now apply for authorization to work legally. There are an estimated 30,000 Haitians in the US who have fled natural disasters and extreme poverty and, until this designation, were facing deportation. Immigration advocates had pushed for the move. They say that remittances – money and support sent back to family members in Haiti – is a key element of long-term recovery following last week's devastating earthquake.
Here to take a look at how this move could affect the recovery in Haiti and what it means for the broader immigration policy towards Haitians, we're joined by Fritz Gutwein. He's the coordinator of Haiti Reborn and the co-director of the Quixote Center, a social justice organization based in the DC area.
Taliban militants launch coordinated attack in Kabul – 3:10 minutes (2.91 MB)
Today Taliban militants launched a coordinated strike against both public and government targets in the heart of Kabul. It's one of the largest assaults in the capital since the Taliban were removed from power in 2001. FSRN'S Mujahid Jawad reports.
Billionaire presidential candidate wins Chile's run-off election – 2:26 minutes (2.23 MB)
Chileans went to the polls Sunday in a run off election to determine the next president. Conservative candidate Sebastian Piñera has won and will succeed the center-left government of President Michelle Bachelet, the country's first female head of state. As FSRN's Jorge Garretón reports from Santiago, the country moved to the right after 20 years of center left rule.