January 21, 2010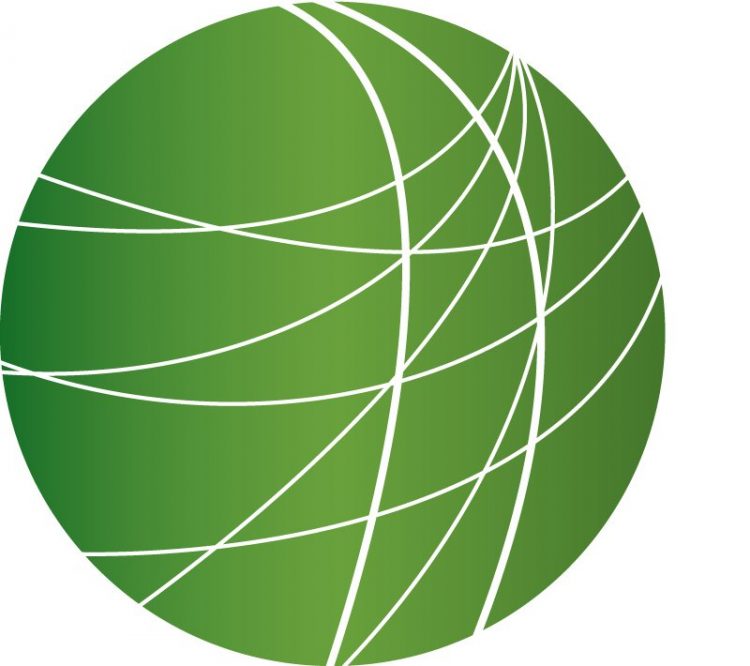 Support for Haiti comes from Latin American, African, Caribbean nations
Special immigration status doesn't reach all Haitians in US
US Supreme Court ruling paves way for more corporate money in politics
Obama announces new oversight of federal banking system
Residents in Kashmir face effects of climate change
HEADLINES
Defense Secretary Gates visits Pakistan
US Defense Secretary Robert Gates made a visit to Pakistan today, his first in over 2 years.   He pressured the government to continue the fight against all extremist groups and did public outreach in an effort to improve the sentiment towards the US.  Pakistan's people have been increasingly critical of US tactics in the country, including drone strikes.
Mexico prison riot leaves more than 20 dead
In Mexico, details are slowly emerging about a massacre that took place yesterday in a Durango state prison.  FSRN's Shannon Young reports.

The death toll from Wednesday's prison riot rose to 24 today when an injured inmate died from a 9-millimeter gunshot wound.  The fight over control of the overcrowded prison mostly involved gang members affiliated with the rival Sinaloa and Gulf cartels.
The country's large organized crime syndicates use gangs to control territory not only in the streets, but also in the prisons, which have increasingly become grounds for recruitment.
Yesterday's prison massacre is at least the third of its kind in the past year.  Fierce territorial disputes between rival cartels over the control of Durango state and Ciudad Juarez have left thousands dead in the past two years.  Shannon Young, FSRN, Mexico.
Sectarian violence in Nigeria calms
Sectarian violence in Nigeria has eased after four days of fighting between Christians and Muslims left more than 200 people dead.  The government has backed off on strict curfews and religious leaders are beginning to arrange burials for the victims.  Thousands of residents of the northern city of Jos fled their homes in the fighting.
UK increases price for visas, further favoring wealthy
The British government is doubling the fees for some migrants applying to settle in the UK.  They're also offering those who can afford it, fast-track visa renewals for £15,000 – or about $25,000 USD.  From London, FSRN's Naomi Fowler reports.

The visa process for non-Europeans who want to settle in the UK is slow, strict and sometimes humiliating.  Today's price rises will make the migration process even slower for poorer migrants and their family members.
But that won't be the case for wealthy migrants; now for a $25,000 fee the UK Border Agency is offering to visit applicants and sort out their immigration papers in person.  Those who can pay will also get an on-the-spot decision.
There have always been different rules for wealthy applicants – millionaires can settle if they invest $1 million within three months of their entry into the country.  Wealthy applicants who can prove they have capital of $300,000 to set up a business and employ a minimum of two people are also admitted.
Migrant support groups argue today's changes will make an already discriminatory system even worse.  Naomi Fowler, FSRN, London.
Study: western US smog linked to Asian pollution drift
Ozone from Asia is drifting over the Western United States.  That's according to a report published today in the journal Nature.  From Eugene, OR, FSRN's Rachael McDonald reports.
Scientists from the University of Colorado and Washington collaborated with other researchers to analyze large sets of ozone data captured since 1984.  They found a significant increase in springtime ozone, 14 percent from 1995 to 2008.  University of Washington-Bothell scientist Dan Jaffe says it is the first time Asian pollution has been directly linked to ozone over the United States.
Despite the study, Sally Markos with the Lane Regional Air Protection Agency in Eugene, Oregon says western residents must still look for local solutions.
"Some of those pollutants do originate here and stay here and we have way more control over what we do locally than something happening in another country across the ocean."
Markos says ozone problems in Oregon tend increase in the summer.  Researchers say the ozone drift from Asia could complicate U.S.  efforts to lower ozone levels at home.  Rachael McDonald, FSRN.
Tree sitters block mountain top mining operation in WV
Activists at the new Coal River Mountain surface mine took to the trees this morning to halt blasting.  The move comes as polluted water from a coal slurry retention pond continues to leak into West Virginia's Gauley River after an earthen dam there failed on Monday.  FSRN's Evan Davis has the latest.

Three activists with the environmental groups Mountain Justice and Climate Ground Zero ascended trees in the path of access road construction at the Coal River Mountain mine.  The tree sit delayed operations, but as of mid afternoon, loggers had cut down adjacent trees and police had arrested two of the 3 activists.
The road being blocked by the tree sitters would connect Coal River Mountain to Brushy Fork, the largest coal by-product retention pond in West Virginia.  Monday's dam breach in another part of the state has activists particularly worried about Brushy Forks.   Down-stream residents in communities 14 miles away could be destroyed if that dam fails, according to an industry evacuation plan.  Complicating the situation, a Massey Energy subsidiary plans to begin blasting in areas just 100 feet from the dam.  Evan Davis, Free Speech Radio News.
FEATURES
Support for Haiti comes from Latin American, African, Caribbean nations – 5:46 minutes (5.28 MB)
The US Coast Guard partially reopened the damaged seaport in Port Au Prince, Haiti today. And the US military is now operating four airports in the area: Port Au Prince and Jacmel in Haiti and San Isidro and Barahona in the Dominican Republic. Meanwhile, attention is turning to the 1.5 million people left homeless by last week's earthquake. The UN announced today that it will relocate survivors to temporary tented villages outside the capital. According to the UN International Organization for Migration, there are nearly 450 improvised settlements in Port Au Prince alone. Almost none have adequate water or sanitation facilities.
Much of the attention in Haiti has been focused on the US in the rescue and recovery efforts, but other countries – especially from Africa, the Carribbean and Latin America – have played important, life-saving roles. Often getting in early after the disaster with members who have had experience in Haiti. We're joined by Nicole Lee, president of TransAfrica Forum, an advocacy group based in Washington DC.
Special immigration status doesn't reach all Haitians in US – 3:38 minutes (3.33 MB)
And the long term recovery in Haiti could also depend on Haitians who are living in the United States and sending money and support back home. Immigrant rights advocates have been calling on the Obama Administration to suspend deportations to the country. And last week, Obama did just that. Today, the Administration is authorizing the US Citizenship and Immigration Services to issue Temporary Protected Status to more than 100,000 undocumented Haitian nationals living in the United States. But not all Haitians in the US are going to enjoy the benefits of the temporary status. FSRN reporter Kristofer Rios of the Community News Production Institute has more from New York.
US Supreme Court ruling paves way for more corporate money in politics – 4:44 minutes (4.33 MB)
In its ruling on Citizens United versus the Federal Election Commission, the US Supreme Court stripped away some limits on corporate campaign spending. Public interest groups are criticizing the decision. They say opening the possibility to more corporate money in politics is a threat to democracy. Tanya Snyder has the story.
Obama announces new oversight of federal banking system – 2:59 minutes (2.73 MB)
President Obama announced new oversight of the banking system today. It is an effort to prevent banks from becoming "too big to fail." This announcement comes as Goldman Sachs announced it made more in the 4th quarter of 2009 than in any quarter in 140 years. FSRN's Leigh Ann Caldwell reports.
Residents in Kashmir face effects of climate change – 5:28 minutes (5 MB)
Scientists on the Intergovernmental Panel on Climate Change have acknowledged that some data about glacier recession in the Himalayas did not meet their own standards for scientific rigor. The admission comes after the IPCC drew criticism about the quality of their research. In a statement, the group said this instance of poor scientific judgment does not effect their overall assessment that climate change and the resulting loss of glaciers will have severe and negative effects on human populations. And, as FSRN's Shahnawaz Khan reports, scientists and residents alike are already seeing the changes in the hilly regions of Kashmir.