January 25, 2010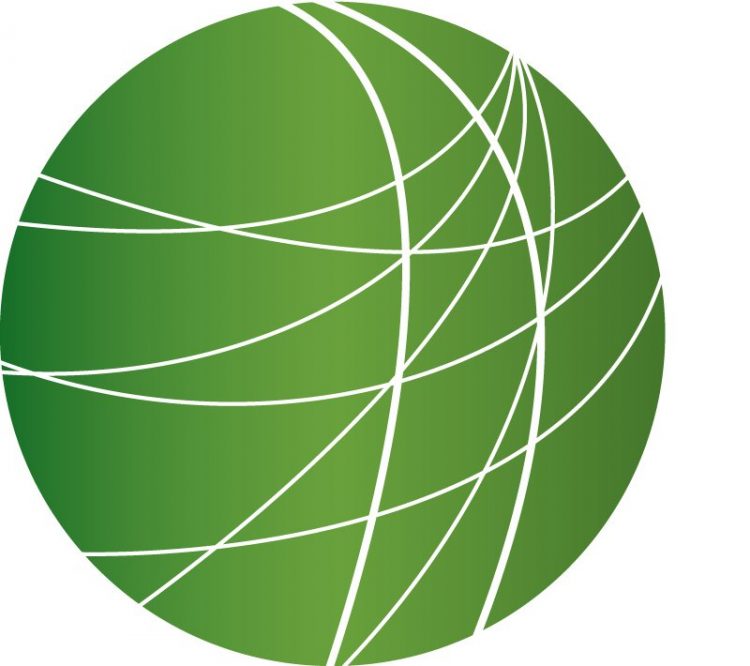 Haitians turn to local radio to connect with loved ones
Afghans demand a strategy to reduce civilian deaths, days ahead of international meeting
Obama Administration announces initiatives to help nation's middle class
Responding to new political climate, Democrats weigh options on health care reform
Air America goes silent after six years of progressive programming
Download Audio
HEADLINES
Blasts kill dozens in Baghdad, Chemical Ali hanged
Coordinated explosions at three hotels in Baghdad today killed at least 36 people – 70 were injured. The hotels housed international news agencies, nonprofit organizations and international business interests. The bombings happened just before Iraq's state media reported that Ali Hassan al-Majeed – known as Chemical Ali – was executed by hanging.  Last week, he was sentenced to death for the eighth time.  Al-Majeed ordered a gas attack on the village of Halabja in 1988 – more than 5,000 Kurds died.
Activists protest NJ Congress member over healthcare for 9/11 responders
Advocates for sick 9/11 response workers protested today outside the district office of New Jersey Congress member Frank Pallone, who they say is holding up a bill that would provide permanent funding for 9/11 health programs. FSRN's Ari Paul reports.

The James Zadroga Act would fund medical treatment to 9/11 response workers now sick from breathing in toxic chemicals during the recovery effort in lower Manhattan.  It's named for James Zadroga, a New York Police Detective who died from illnesses he contracted while working at Ground Zero
While it has the support House Speaker Nancy Pelosi, the bill must pass through the health subcommittee of the Energy Committee, headed by New Jersey Democrat Frank Pallone, before going to a floor vote and on to the Senate.
Protester and first responder John Feal lost half his foot as a result the recovery effort.
"We're running out of time. By the end of September, October if the bill is not done, we'll have to start all over again, and we don't have the time or the energy. We have the votes, we have the support, we've proved that to the Congressman."
Pallone told 9/11 responder advocates earlier this month that he supports the bill but did not say when he would hold a vote.  Ari Paul, FSRN, New York.
Plaintiffs in Prop 8 trial rest case
The Proposition 8 trial continued today in California, where plaintiffs – 2 couples challenging the ban on gay marriage – rested their case.  Their attorneys introduced video today of San Diego pastor Jim Garlow saying that gay marriage would lead to bestiality and polygamy. Garlow, who galvanized evangelical support for Prop 8, was paid by opponents of same-sex marriage. Despite objections, Judge Vaughn Walker allowed the footage to be added to the record. All evidentiary proceedings are expected to end tomorrow.
Bernanke job prospects look a bit brighter after two key Senators pledge support
Federal Reserve Chair Ben Bernanke won the support of two Senate leaders today in his bid to keep his job – Montana Senator and Finance Committee Chair Max Baucus and California's Diane Feinstein.  Bernanke's future looked unclear last week as members of both parties suggested uncertainty in supporting Bernanke for a second term. The stock market rallied a bit today on news of increased support for Bernanke – who  is scheduleD to appear this week at a House hearing into the Fed's involvement in AIG'S rescue.
Bolivia inaugurates Evo to second term 
Bolivians inaugurated President Evo Morales to his second term in office. Jessica Aguirre reports from La Paz.
An estimated 50,000 people, including representatives from around the world, gathered to see Evo Morales inaugurated. The symbolic ceremony took place at the ancient Incan ruins at Tiwanaku.  After he was recognized as an indigenous spiritual leader in a traditional Q'owa ceremony, Morales greeted the crowd in native languages Quechua and Aymara. He then delivered a lengthy speech that decried capitalism and hailed the new plurinational state as the final blow to colonialism.
"The colonial state did not bring any hope to the peoples of the world.  That is why we guarantee the plurinational state, where all of the native peoples have the same rights. 35 SEC
In speeches in the following days in front of Congress and from the Presidential Palace, Morales announced the continuation of a socialist political agenda and the pursuit of harmony between man and Mother Nature. A new ministerial cabinet was also named, divided equally between men and women. Morales won the Presidential election on December 6 with a national majority of 64 percent, and his MAS party now holds two thirds of the seats in Congress. Jessica Aguirre, FSRN, La Paz.
Venezuelan forces use rubber bullets on protesters after RCTV silenced
Venezuelans security forces fired tear gas and rubber bullets at thousands of demonstrators today. The protest was called after President Hugo Chavez' government ordered cable distributors to cancel RCTV over the weekend. RCTV is Venezuela's oldest TV station and its newscasts are often aligned with Chavez critics. The popular station was among seven broadcasters silenced because for not airing a speech by Chavez on Saturday. This wasn't the first attack on RCTV – in 2007 the government didn't renew the station's broadcast permit – forcing it to migrate to the cable networks.
FEATURES
Haitians turn to local radio to connect with loved ones
In Haiti, concern is growing over where to house survivors of the June 12th earthquake. According to the UN as many as 1 million people, or one out of every 9 residents of Haiti, is in need of shelter. As temporary shelters are being set up for the homeless, aid organizations are pushing for long term recovery. Oxfam International said in a statement that moving to the temporary camps being set up for the homeless should be voluntary. The aid group also urged officials to create a clear exit strategy for the camps, so people can return to their homes.
One of those made homeless is radio DJ Carel Pedre. After the quake hit, Pedre was one of the first to send out updates and photos on the social networking sites Twitter and Facebook. Pedre – who is a DJ at the station Radio One in Peton-ville — spent the next week living in his car and updating listeners through radio broadcasts. Pedre said the station has become a refuge for residents, charging cell phones and reconnecting with loved ones. He spoke to FSRN via Skype.
Afghans demand a strategy to reduce civilian deaths, days ahead of international meeting
In Afghanistan, the Independent Election Commission has postponed parliamentary elections scheduled until September, a move that violates the country's constitution. Officials said a lack of funds, ongoing violence and concerns about election fraud makes it impossible to meet the original date in May. Afghanistan funds it elections through the United Nations and Western countries, but the UN and US have demanded changes to the system – including safeguards against fraud and corruption – before they sends more money. The UN, US government, and other countries expressed support for the delay.
The news comes just days before this Friday's London Conference, a high-level meeting of military officials and diplomats from countries that have troops in Afghanistan. One of the main topics will be military strategy in the country, including the troop surge and training Afghan forces. But many Afghans also want leaders to prioritize the issue of civilian deaths – including who's responsible and how it can be prevented. FSRN's Mujahid Jawad reports from Kabul.
Obama Administration announces initiatives to help nation's middle class
Today, the Obama administration announced new initiatives to help the nation's middle class. The proposals would cover education, child and eldercare, retirement and long-term savings.

"They're very simple ideas, but they are the ideas that are at the heart of our middle class, the middle class that made the twentieth century the American century."
The plan would nearly double a child tax credit to be claimed by families making under $85,000.
It would also limit student loan payments to 10 percent of income above basic living allowance. And, a proposal that Vice President Joe Biden highlighted in remarks today, would create a new system of automatic workplace savings accounts for retirement.
"It's an incentive but in the long term saves the government a lot more money that the five hundred bucks put in if we find that, in fact, we have a generation that's ready to care for themselves and not have to look to the government for some basic needs. This will not only build up a nest egg for existing savers but it could encourage workers who currently have no retirement accounts, to start to save."
Biden is chair of the president's Middle Class Task Force, created just days after he took office. The proposals put forth today will be included in a report from the task force which Biden said will be released next month.
Responding to new political climate, Democrats weigh options on health care reform
Nearly one week after the Democrats lost the Massachusetts Senate seat, health care reform is stalled. Democrats are unclear how to move forward in the wake of the devastating loss that highlights the political reality for the party in power. But as FSRN's Leigh Ann Caldwell reports, a coalition of progressive groups has decided that some reform is better than no reform at all.
Air America goes silent after six years of progressive programming
Today, after nearly six years, Air America is broadcasting for its final day. On a posting to its website, the company said it would soon file Chapter 7 bankruptcy and called economic conditions in the past year a "perfect storm" in the media industry which led to the company folding. The network launched in the heat of an election year in 2004 and featured progressive hosts such as Rachel Maddow and Al Franken. Now, local stations are trying to figure out how to fill that hole.
We're joined by Christy Dixon, station manager at WCHL in Chapel Hill, North Carolina.