January 26, 2010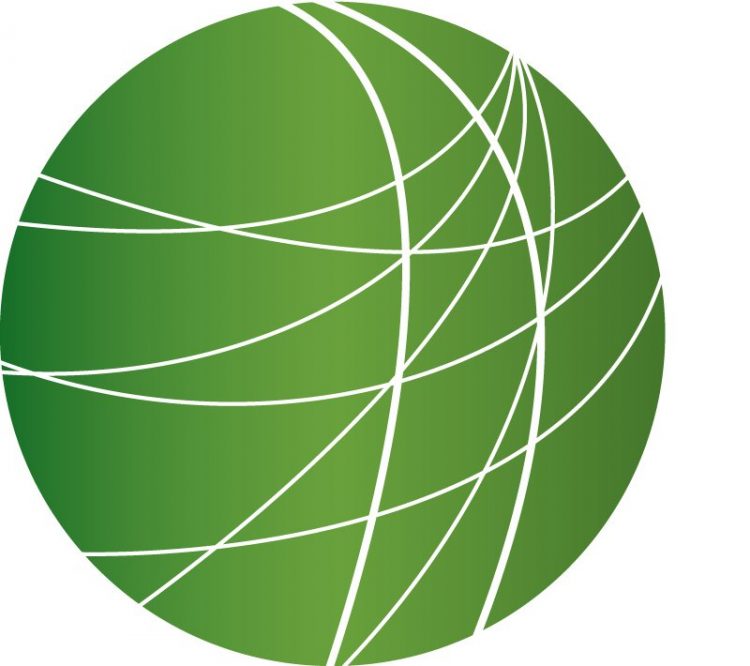 Doctors in Haiti express concern over long term care for injured
Residents crowd in tent cities, food and water still scarce in Port Au Prince
Obama announces three-year federal spending freeze
Male students of color face high drop out numbers, low grad rates
Transit Authority withholds stimulus funds from BART for possible violations of Civil Rights Act
HEADLINES
Two Venezuelan students killed in protest over RCTV
Two Venezuelan students were killed during demonstrations against a government ordered shut down of the country's oldest television station yesterday. The two, including a 15 year old, were shot in the city of Merida. Police used tear gas and rubber bullets during clashes between groups both supporting and opposing the government in a number of Venezuelan cities. Over the weekend, the popular opposition television station RCTV, along with five other stations, was ordered off the air after refusing to air a speech by President Hugo Chavez. Protests were expected to continue today.
ICRC calls for more protection for civilians in Afghanistan
As attacks in Afghanistan continue, the ICRC says more must be done to protect civilians. Asma Nemati reports from Kabul.
An explosion outside a US base in the Afghan capital today wounded 14 people today, including eight civilians. Just over a week ago, attacks in the heart of Kabul killed 12 people, adding to the rising number of civilian casualties. Today, the International Committee of the Red Cross – or ICRC – called on all parties – the Afghan national security forces, the international military forces and the armed opposition, to minimize civilian deaths and injuries. ICRC spokesperson Carla Haddad Mardini expands that call not only combat zones but also far away from the battle fields:
"What we are seeing on the ground is that medical facilities and first aid posts are not spared the effect of the fighting. They are even sometimes directly targeted. Ambulances are sometimes blocked so people cannot be easily evacuated and medical workers who venture in these areas do it at the risk of their lives."
As President Karzai prepares for an international conference on Afghanistan later this week in London, major figures within the US military have hinted at a deal with the Taliban. The UN recently took off names of six terrorists off its black list to ease communicating with them about the deal. Asma Nemati, FSRN, Kabul.
Sri Lanka incumbent says challenger not eligible to serve
Before the polls even closed in Sri Lanka's first peace time vote in more than 25 years, senior political leaders moved to block the projected winner from taking office. They say that General Sarath Fonseka – who led the military's defeat of the Tamil Tigers, is not eligible because he is not registered to vote. Incumbent President Mahinda Rajapaksa is hoping for renewed support for his administration. But the opposition accuses Rajapaksa of abuse of power, corruption and nepotism.  With the majority vote closely divided between the two candidates – the Tamil vote is viewed as central to the final outcome.
Death toll rises in Nigerian sectarian violence, officials arrest hundreds 
The death toll in Northern Nigeria's sectarian violence continues to climb and officials have made mass arrests – Sam Olukoya reports from Lagos.
The police put the latest death toll at 326. But the final figure may be substantially higher as Muslim officials say 364 Muslims were killed. Christian groups also claim a large death toll. People who fled nearby villages which were also affected by the crisis now are returning home to find scores of corpses. Nigeria's emergency management agency says it is helping displaced victims of the conflict. Some 40,000 people, including children orphaned by the crisis, are in 18 camps.  Christian groups allege that Muslim members of the police force and the Army actually took part in killing Christians during the crisis. Officials say 313 people have been arrested. The sectarian crisis is the latest in a series of religious conflicts between Christians and Muslims to hit Nigeria in the last 12 years. Sam Olukoya, FSRN, Lagos.
Four more sentenced to death over unrest in Urumchi
A Chinese court sentenced four more people to death for what they call "violent crimes of attacking, smashing, looting and burning" during sectarian violence in Urumchi last year. Nine others have already been executed, and the four newly sentenced join 22 others awaiting execution over the unrest. The names of the convicted indicate that they are Uighurs. Some 200 people died during the clashes between members of China's majority group – the Han – and minority Uighurs.
Schwarzenegger suggests outsourcing CA prisons to Mexico
California Governor Arnold Schwarzenegger has suggested a new way of resolving the issue of overcrowding in the state's prison system…by sending the prisoners to facilities in Mexico. Shannon Young has more.

Governor Schwarzenegger estimates California could save one billion dollars by housing an estimated 20 thousand undocumented prisoners in jails built south of the border. Schwarzenegger's comments came during a question and answer session at the Sacramento Press Club. He suggested that the state could pay for the construction of prison infrastructure and guards in Mexico at half the cost of a US facility. California is running a budget deficit of nearly 20 billion dollars. A spokesperson for the governor's office later clarified that the idea is not an official proposal. However, the legal conditions for such a deal are feasible since Mexico reformed its criminal justice code last year to open the door to private investment in the prison system. Shannon Young, FSRN, Mexico.
Former Guatemalan President rounded up at ranch
Guatemalan officials caught up with former President Alfonso Portillo – they arrested him during a raid on a ranch this morning. Portillo was indicted by the US courts yesterday on charges of money laundering. He's accused of embezzling millions of dollars from government and charity accounts and laundering it through foreign banks. The indictment unsealed yesterday charges that the former president funneled 1.5 million dollars through US banks – the funds were intended to buy books for Guatemalan school libraries. Portillo faces charges in Guatemala as well.
FEATURES
Doctors in Haiti express concern over long term care for injured
Haiti's president Rene Preval is urgently calling for an additional 200,000 tents for the country's homeless and asked for planes carrying tents to have priority at Port Au Prince's airport. Attention is focusing on the country's nearly 1 million left without shelter by the earthquake. The UN has cleared 12 acres north of Port Au Prince, which it hopes will be used as sites for temporary settlements. An estimated 200,000 have already fled the capital.
Dr. Joia Mukherjee is the medical director for Partners in Health, an organization that has 170 medical teams in Haiti. She calls this a massive demographic shift in Haiti that is putting pressure on rural communities.
"Mayors and local officials have asked us for thousands and thousands of tents as they try to absorb and house the numbers of refugees who are flooding out of the capital who have lost their homes."
Dr. Mukherjee said her teams are concerned about infections. Staff has already found cases of tetanus and, in a country where vaccinations are uncommon, the danger is widespread.
Another long term concern is aiding recovery for the thousands of survivors who underwent amputations as a result of crushing injuries. Dr. Mukherjee said the country lacks support for these survivors.
"We're going to need a lot of rehab support, a lot of prosthetic support, but also some vision of what it is going to be like to have a nation of people, many of whom are disabled. And then add to that, which I think goes hand in hand, there is a huge amount of psychological trauma: one, for people with amputations and then two, just psychological trauma in general. We have inadequate support for the long term needs of a population that is this wounded and this traumatized."
The United Nations has also identified care after surgery as a priority. Paul Garwood is a spokesperson for the World Health Organization.
"In particular we see a great need for services for amputees. There have been thousands of people who have suffered amputations. As a result of this emergency, we've seen in some hospitals every day from 30 to 100 amputations taking place. At the moment, the key focus for WHO and other health providers on the ground to is to provide better and more rehabilitation and other post-op services to enable people to recover from their amputations."
Meanwhile, in Port Au Prince roads are beginning to open up, but there are still reports of aid delayed at the airport as people wait in long lines for food and water on the streets of the capital.
Residents crowd in tent cities, food and water still scarce in Port Au Prince
Dolores M. Bernal is an FSRN reporter. We reached her by mobile phone in Port Au Prince.
Obama announces three-year federal spending freeze
In Washington, President Obama has announced a three-year freeze on discretionary spending. The news comes just ahead of his second State of the Union address scheduled for Wednesday evening and is part of his Administration's focus on the economy. The announcement is being met by frustration among liberal lawmakers. Conservatives say the President is moving in the right direction. FSRN's Leigh Ann Caldwell reports.
Male students of color face high drop out numbers, low grad rates
Across the US, young male students of color face higher drop out rates and lower rates of attending and graduating from college. While the statistics aren't surprising, the higher education admissions group, The College Board, wants to increase the visibility of the problem. On Capitol Hill today, the group joined lawmakers and experts to discuss what can be done to address this challenge. FSRN's Karen Miller reports.
Transit Authority withholds stimulus funds from BART for possible violations of Civil Rights Act
Public interest advocates are applauding a decision by the Federal Transit Authority to withhold $70 million dollars in stimulus funding from the Bay Area Rapid Transit agency for possible violations of the Civil Rights Act. The issue surrounds a half-billion dollar BART transportation project called the "Oakland Airport Connector." Critics say the project is geared toward more affluent people and leaves out low-income residents and people of color. Bob Allen is Transportation & Housing Director with Urban Habitat, one of the Bay Area advocacy groups that helped to file a Title VI complaint against BART.
"Of particular concern for us is the prohibitive cost for riding the new project. The Connector would replace an existing bus shuttle that presently delivers passengers and workers to the airport for 12 minutes for a fare of three dollars each way. However, under the new Connector, passengers and workers would be charged six dollars each way, or twelve dollars round trip on top of their normal BART fare. The price alone would exclude many Oakland residents and we believe would impose significant economic burden on airport workers, many of whom are low-wage earners."
Allen says they're also concerned that the project doesn't include stops along the way, thus limiting the number of people who would use the project for transportation. Reverend Scott Denman with the advocacy group Genesis says the faith community sees the issue as "Robin Hood in reverse."
"When you take money out of stimulus funds and use it to assist those who can afford airline tickets while taking away the opportunity for those to ride buses — to schools, to the church, to work to the doctor — the injustice is not only obvious but quite obscene in our opinion and is really a no brainer."
Some watching this case say the federal government's actions in Oakland are significant as it indicates a commitment to investigate civil rights complaints. Former senior policy advisor for the Department of Transportation Marc Brenman said this is the first time stimulus funds have been withheld for social equity purposes.
"Since 1964 the principle of the Civil Rights Act has been that federal money should not be spent in a discriminatory way. President Clinton's environmental justice executive order in 1995 required federal agencies to examine and reduce the adverse impacts of federal projects on low-income and minority people. USDOT and FTA wrote guidance for Title VI years ago. Now they've shown how to make that guidance work with the help of dedicated public advocates."
The FTA gave BART a March 5th deadline to meet several demands, including conducting an adequate "equity analysis" that examines the project's impact on transportation service and fares. If BART fails to meet the deadline, the stimulus funds could be re-allocated to another entity or project. In a statement, BART said they have "always been and will continue to be committed to providing non-discriminatory, equitable, accessible and safe public transportation to all the Bay Area residents."