January 27, 2010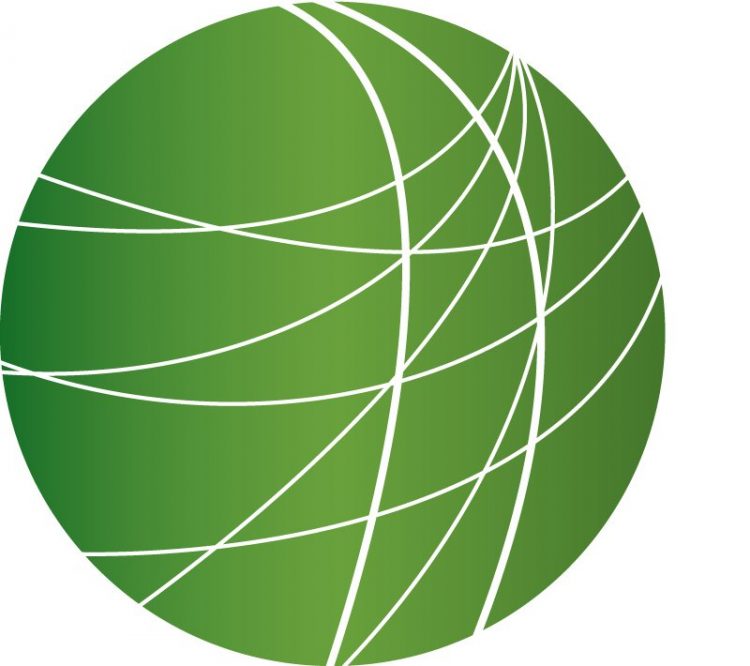 In Haiti, children are vulnerable survivors in quake's aftermath
Sri Lankan president re-elected, challenger disputes results
Resistance movement in Honduras looks ahead as new president inaugurated
Yemen focus of international talks in London
Advocates weigh in on president's address to the nation
Geithner, Paulson defend roles in AIG's use of government bailout money
HEADLINES
Proposition 8 trial testimony closes
Today was the final day of testimony in the Proposition 8 trial in California.  David Blankenhorn, the founder of the anti-gay marriage think tank Institute for American Values, testified that he thought the chance of further destabilizing the institution of marriage outweighed any benefit of allowing gays and lesbians to marry.  The judge says he will take several weeks to examine the evidence before hearing closing arguments and handing down a decision.
FL judge allows LGBT adoption despite state ban
A judge in Florida has allowed a lesbian couple to adopt a young child, despite the state's ban on LGBT adoptions that dates back to 1977.  This is the third such adoption allowed in the past two years, as a challenge to the adoption ban make its way through Florida court.
Oregon voters approve tax measures: sign of larger acceptance of tax increases?
In light of the recession, lawmakers across the country are looking for ways to maintain their budgets and fund local services.  In Oregon, voters have stepped up to relieve the burden.  In an election yesterday, Oregonians handily passed two tax measures.  Rachael McDonald reports from Eugene.

The Oregon Legislature approved tax increases on corporations and the wealthy last year, but business groups sponsored a referendum campaign to put them to statewide vote.  After a heated campaign on both sides, the measures each passed by 54%.
Measure 66 will raise taxes for individuals earning more than $125,000 a year.  Measure 67 raises the corporate minimum tax, which has been frozen in the state at $10 dollars for nearly 80 years.  The measures are expected to raise $727 million for the general fund in the next two-year budget.
It's unusual for Oregonians to say yes to higher taxes.  The last time voters here approved a general tax increase was in 1930.  Rachael McDonald, FSRN, Eugene.

North and South Korea exchange fire along coast
North and South Korea exchanged dozens of rounds of fire today near a disputed border region.  North Korea says the initial shots were fired as part of a scheduled military drill.  The South returned fire in the form of warning shots.  The North recently declared the area off the coast a no-sail zone, which has many analysts speculating the government plans another round of short-range missile tests
Hamas denies responsibility for war crimes during Gaza war
The Hamas-led government in Gaza today released an official assessment of its actions in the Israel-Gaza war one year ago.  This, in response to the United Nations-commissioned Goldstone report that accused both sides of war crimes during the month-long conflict.  Hamas' response could be an indication of just how unlikely it is that either side to will claim responsibility for its actions.  FSRN's Rami Almeghari files this story from Gaza.

The Hamas government says it has conducted internal investigations into possible human rights abuses during the Gaza war, but has found no violations.  The government has put out a call to residents of Gaza to report suspected violations.
At a press conference, Hamas justice minister Mohammad Alghoul said Goldstone underreported the number of human rights violations the Israeli army committed during the war.  The minister says his government will soon submit its official report to the UN.
"We believe the Goldstone report only investigated 36 war crimes by the Israeli military.  Our comprehensive report will show that more than 1500 war crimes were committed, in accordance with international law."
Recently, Amnesty International called on both Hamas and Israel to investigate war crimes.  Amnesty, along with 11 Palestinian human rights groups, blamed Hamas for violating of Palestinian citizens' rights, including engaging in summary killings.  Rami Almeghari.  Free Speech Radio News.  Gaza
Israel is expected to announce the details of its own internal investigation tomorrow.

World Economic Forum opens in Switzerland
The World Economic Forum's annual summit got underway today in Davos, Switzerland.  Bankers and economists debated the need for reforms to the financial sector in the wake of the worldwide recession.
Global Activists have launched a competing summit – the World Social Forum, which began on Monday in Porto Alegre, Brazil.   This is the 10-year anniversary of the event, which is critical of world economic powers.  Before a crowd of about 10,000 Tuesday night, Brazilian President Lula da Silva promised to travel to Davos and deliver a critique of capitalistic policies he says caused the world economic crisis.
FEATURES
In Haiti, children are vulnerable survivors in quake's aftermath
The earthquake that shook Haiti two weeks ago left thousands of people homeless, including some of the most vulnerable members of society: children. Children make up nearly half of Haiti's population and have been injured, orphaned and at times, left to fend for themselves. According to UNICEF, 90 percent of the schools in the capital are damaged or destroyed. FSRN'S Dolores M. Bernal brings us this story from Port-au-Prince.
Sri Lankan president re-elected, challenger disputes results
Sri Lankan president Mahinda Rajapakse was re elected for a second term today. His main challenger, his former army commander, rejected the tally and demanded a new vote. FSRN's Ponniah Manikavasagam has the story.
Resistance movement in Honduras looks ahead as new president inaugurated
Today, the new president of Honduras, Porfirio "Pepe" Lobo was inaugurated, ending the seven-month old political crisis that has consumed the country.
Many Hondurans, including those organizing against the presidential coup, boycotted November's elections. While some countries have refused to recognize the new government, the US sent a delegation to today's inauguration. FSRN'S Vincent Bevins reports on what's ahead for ousted President Manuel Zelaya and the resistance movement inspired by the coup.
Yemen focus of international talks in London
Today the Yemeni government issued a statement renewing its pledge to confront militants within its country calling for "sustained and focused engagement." This comes as world leaders converge in London to discuss future strategy in both Yemen and Afghanistan. The conference was called by UK Prime Minister Gordon Brown after it was revealed that the Nigerian man who is accused of plotting to bomb an airline on Christmas day had studied in Yemen and possibly had contact with Al Qaeda members in the country. Meanwhile, US military involvement in Yemen is ramping up. Today, the Washington Post reports that over the past six weeks several dozen troops from the US military's Joint Special Operations Command have assisted Yemeni troops to target and kill scores of people.
To learn more about these issues, we're joined by Zachary Lockman, chair of the dept of Middle Eastern and Islamic Studies at New York University.
Advocates weigh in on president's address to the nation
The President is scheduled to give his State of the Union address this evening at 9 pm eastern. He is expected to focus his speech on the economy, and like most State of the Unions, he'll likely lay out his vision for the year ahead. FSRN's Leigh Ann Caldwell spoke with some GROUPS and individuals about what they would like him to say. Here's what a People's State of the Union would sound like.
You can tune into Pacifica's live broadcast of the State of the Union tonight at 9 pm eastern. After the President's speech, you will hear reaction from analysts and lawmakers on Capitol Hill.  You can stream live at www.pacifica.org
Geithner, Paulson defend roles in AIG's use of government bailout money
Today on Capitol Hill Treasury Secretary Tim Geithner and his predecessor Henry Paulson faced tough questions from lawmakers. At issue is what they knew about AIG'S use of billions of government bailout money. FSRN'S Karen Miller has more.