January 28, 2010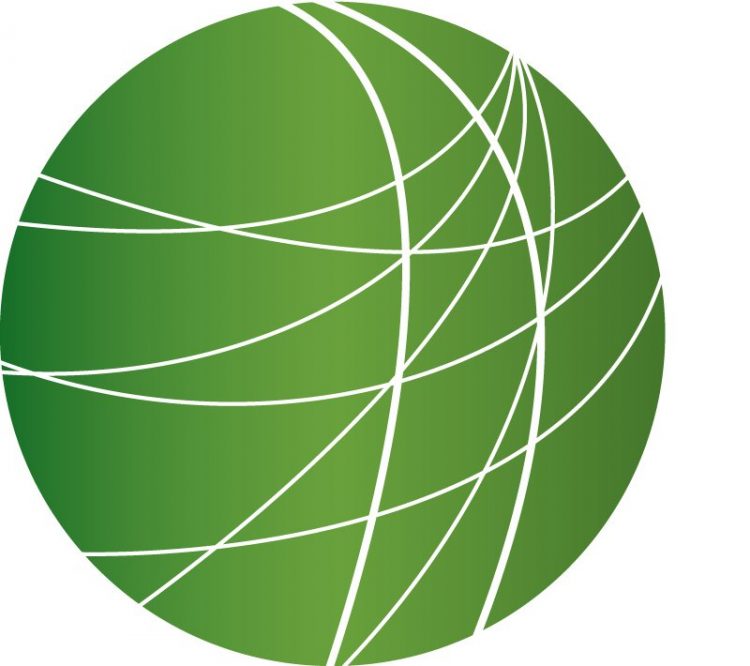 Residents outside Port Au Prince express frustration over slow aid relief
Obama proposes bigger role and more funding for community banks
Military and energy shaping US policy in Africa for 2010
Afghans react to London conference on future of country
Testimony ends in federal trial on California's same sex marriage law
Author, historian and activist Howard Zinn dies at 87
Senate reconfirms Bernanke as Fed Chair
The US Senate has voted to reconfirm Ben Bernanke as Chair of the Federal Reserve 70 to 30.  Bernanke's reconfirmation has been a controversial issue in Capitol Hill with members of both the Republican and Democratic Parties criticizing his performance in the time leading up to the recession.  Many think Bernanke's failure to keep closer tabs on big banks led to the economic crash.
Obama pledges $800 billion for high-speed rail
In President Obama's State of the Union address Wednesday night, he said the country needs to build the "infrastructure of tomorrow" to provide green sector jobs.  White House officials say that 31 states in thirteen major population corridors will receive stimulus funds to help develop new high-speed rail.
Today President Barack Obama is in Tampa, Florida to officially announce his plans.  Josh Holton of WMNF Community radio in Tampa reports.

President Obama plans to take on the country's economic challenges by funding a nationwide high-speed rail network with eight billion dollars in federal stimulus funding.  Speaking to a crowd of about 3000 at the University of Tampa, Obama announced how the rail plans will improve the US economy with new jobs, more efficient transportation, and an increase in competition with countries like China, that already have faster trains.
"And I mentioned last night, we have to increase production on oil, we have to increase production on natural gas because we're not going to be able to get all our clean energy up and running quickly enough to meet all of our economic growth needs.  We've got to get started now decreasing our use, and making our economy more efficient.  And that's why we need to invest in infrastructure like high-speed rail that will allow us to choose the option of taking the train."
Obama's announcement of the funding comes at a time when the federal deficit is more than 1.4 trillion dollars, and the unemployment rate is in the double digits.  But Obama also said in his State of the Union address that there's no reason that Europe or China should have the fastest trains, or the new factories that manufacture clean energy products.
The trains planned in Florida, connecting Tampa and Orlando, will go up to 168 miles per hour, and could make 16 trips a day across the 84 miles of track.  Bullet train manufacturers from Japan, Germany and France are bidding for the Florida rail contract.  Joshua Holton, FSRN, Tampa, Florida.
MA Rep introduces legislation to counter SCOTUS Citizens United decision
In his State of the Union, President Obama also addressed the recent Citizens United decision by the US Supreme Court, saying it…
"…reversed a century of law that I believe will open the floodgates for special interests, including foreign corporations, to spend without limit in our elections."
Today a Massachusetts Representative took the first legislative action to counter the decision.  From Boston, Chuck Rosina has the details.

Reacting to the Supreme Court's ruling on Corporate spending in political campaigns, Congressman Mike Capuano of Massachusetts introduced the Shareholders Protection Act.  The legislation would require an authorizing vote of a majority of a company's shareholders before its general treasury funds can be spent on political activities.  It would also require quarterly notification to all shareholders on corporations' contributions or expenditures for political activities.
Ralph Nader's US Public Interest Research Group says Capuano's reform proposal is a critical part of any legislative solution to last week's decision.
But a legislative fix is complicated by language in the Court's ruling saying Congress is prohibited from legislating the influence of corporations, because it interferes with their free speech.  It is unclear if Congressman Capuano's proposed legislation conflicts with that ruling.  Chuck Rosina, FSRN, Boston.
BART settles with Oscar Grant's family
San Francisco Bay Area transit officials have agreed to pay $1.5 million dollars to the family of Oscar Grant.  BART police officer Johannes Mehserle shot the unarmed and prone man in the back on January 1st, 2009.  The entire event was captured on video.  The $1.5 million will go to support Grant's daughter.  Grant's mother has not yet reached a settlement with transit officials.  Johannes Mehserle currently faces murder charges.
Scott Roeder admits to killing abortion provider
Defense testimony in the case of Scott Roeder began today.  Roeder has admitted to shooting and killing Dr. George Tiller, an abortion provider in Kansas.  FSRN's Sehvilla Mann has an update.
The defense hopes to build a case that Roeder committed voluntary manslaughter, not 1st-degree murder, which is the current charge.  His lawyers say he had an honest if unreasonable belief that he was saving unborn children when he killed Dr. Tiller in May of last year.
Judge Warren Wilbert ruled against allowing testimony from former Kansas Attorney General Phill Kline.  While in office, Kline vigorously pursued Dr. Tiller on criminal charges of violating the state's abortion laws.  A jury acquitted Dr. Tiller of those charges in March of 2009.
Judge Wilbert stated that Roeder's own testimony eliminates the need for Kline's and reiterated that the trial must not become a referendum on abortion.  When Roeder took the stand Thursday, the Judge did not allow descriptions of abortion procedures.  The decision to consider a voluntary manslaughter conviction has outraged reproductive rights groups.  Sehvilla Mann, Free Speech Radio News.
Japan PM delays Okinawa military base decision until May
The Japanese Prime Minister says he will not allow the US to move it's military base in Okinawa to the site agreed upon in treaty four years ago.  PM Yukio Hatoyama says he will announce an alternate location by May.  Hatoyama has been putting off a decision on the issue for months.  But a vote this past weekend in Okinawa showed residents are opposed to any new facility in the region.
FEATURES
Residents outside Port Au Prince express frustration over slow aid relief
Many in Haiti continue to express frustration with the pace of relief for survivors of the January 12 earthquake, saying they are ready to distribute aid if they are provided the material. Today, FSRN travels outside of Port Au Prince to the seaside town of Grand Goave, where residents say they have little food and water. FSRN'S Ansel Herz reports.
Obama proposes bigger role and more funding for community banks
In his first State of the Union, President Obama announced he will work to repeal "Don't Ask, Don't Tell." He also said he supports a mixed energy economy, including nuclear power, natural gas, biomass and renewable energy.  But he focused much of his State of the Union address on jobs and the economy.  FSRN's Leigh Ann Caldwell takes a look at one economic component he highlighted: assistance for community banks.
Military and energy shaping US policy in Africa for 2010
One topic that was missing from Obama's speech last night was Africa, but that doesn't mean that the US has stepped back from its influence in the region. And that includes two areas in particular: national security and energy.
Here to discuss these issues is Gerald Lemelle, executive director for Africa Action, a DC-based advocacy group focused on US-Africa relations. He's also the lead author of a new report, Africa Outlook 2010.
"Africa Policy Outlook 2010," a report by Africa Action, released this month, includes analysis of HIV/AIDS work on the continent, conflicts in Somalia and Uganda, debt relief and other pressing issues. More here: http://www.africaaction.org/resources/page.php?op=read&documentid=4854&t…
Afghans react to London conference on future of country
Leaders from nearly 70 countries met today in London for a one-day summit on the strategy in Afghanistan.
US Secretary of State Hillary Clinton attended the conference and pointed towards an eventual withdrawal of US forces.

"We will move forward to transition out our forces as they are replaced by trained and qualified Afghan forces."
World leaders promised $140 million to go towards persuading low-level Taliban fighters to lay down their arms.
Afghan President Hamid Karzai renewed his pledge to tackle corruption and said he supported efforts to reach out to Taliban leaders, calling them "disenchanted brothers" of the Afghan people. To find out what Afghan citizens think of these plans, FSRN's Mujahid Jawad talked to residents of Kabul.
You just heard journalists Hameed Mohammand and Brishna Nazari; Womens Affairs Director Rona Tarin; political expert Wadeer Safi; and former Taliban ambassador to the US, Adbul Hakeem Mujahid.
Testimony ends in federal trial on California's same sex marriage law
Testimony has ended in the landmark federal trial over same-sex marriage taking place in a district court in San Francisco. Defendants presented two witnesses who testified about traditional marriage but plaintiffs say the testimony actually helped make the case for marriage equality. Christopher Martinez reports.
Author, historian and activist Howard Zinn dies at 87
Before we end today, we leave you with the voice of Howard Zinn. The best-selling author, historian, playwright, and activist died Wednesday in Santa Monica, California.
Here he is reflecting on how he wants to be remembered, from one of a series of videos posted on the website bigthink.com.
"I guess if I want to be remembered for anything it's for introducing a different way of thinking about the world, about war, about human rights, about equality, for getting more and more people to think that way, and for getting more people to realize that the power that rests so far in the hands of people with wealth and guns, that the power ultimately rests with the people themselves, and that they can use it and that at certain points in history they have used it. Black people in the south used it, people in the women's movement used it people in the anti-war movement used it, people in other countries who have overthrown tyrannies have used it. So I want to be remembered as somebody who gave people a feeling of hope and power that they didn't have before."
Anti-war activist and author of "The People's History of the United States," Howard Zinn, died Wednesday at the age of 87.