Jun 3, 2010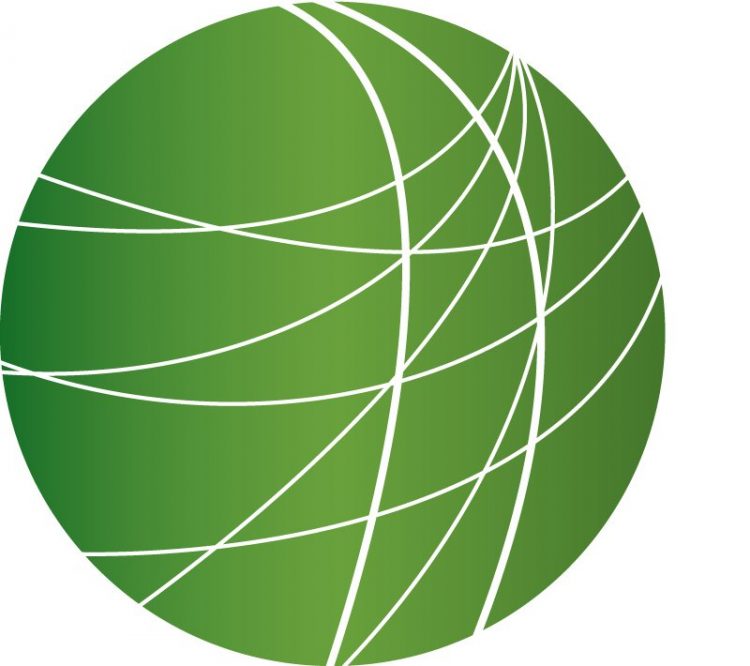 UN official urges US to stop CIA drone killing program
Gulf oil disaster set to affect economic system nationwide
Immigrant advocates protest on Arizona governor's visit with Obama
American lawyer detained in Rwanda
Berkeley officials to discuss controversial plan to privatize public housing
HEADLINES
Israel won't allow international investigation of flotilla attack
Israel today rejected a call from the United Nations for an international investigation into the Israeli raid on a Gaza-bound aid ship.  Nine activists were killed in fighting after armed Israeli commandoes boarded the ship, which was part of a larger flotilla bringing humanitarian aid to the occupied territory.  UN Secretary Ban Ki-moon says Israel must provide a "full and detailed account" of the incident.
"Everything must be done to prevent another incident of this kind.  All concerned should act with a sense of care and responsibility, and in accordance with international law.  At this sensitive time, it is essential to avoid provocations."
Israel has said it will conduct an internal investigation, but it has not confirmed it will allow international observers to oversee that process.  Today thousands of mourners in Turkey attended the funerals of several of the dead activists.  The Anatolia News Agency has identified one of the dead as 19-year old US citizen Furkan Doğan.  He was found with four bullet wounds in the head and one in the chest.  The Turkish charity that helped organize the flotilla says at least three activists are still missing.
Israel has had very few people come to its defense in the matter but last night, Vice President Joe Biden told Charlie Rose Israel was within its rights.
"I think Israel has an absolute right to deal with its security interest.  I put this all back on two things.  One Hamas and, two, Israel's need to be more generous relative to the Palestinian people who are in trouble in Gaza."
Today US Envoy George Mitchell said the US would continue to work to meet the full range of needs of the people of Gaza.
Activists prepare for a second aid caravan in Oaxaca
Activists and human rights observers in Mexico are preparing a second caravan to an indigenous village in Oaxaca that has been blockaded by paramilitaries since November.  FSRN's Shannon Young has more.
The call for the second aid caravan to the town of San Juan Copala came just days after paramilitaries opened fire on a convoy of human rights defenders, teachers, activists, international observers, and reporters.  The April 27th ambush killed a prominent Mexican activist and a Finnish observer.
A second aid caravan to San Juan Copala is due to leave Mexico City on Monday evening.  Organizers say 350 people have signed up to participate and deliver 13 tons of donated aid.
The paramilitary group accused of perpetrating the April attack has been linked to the PRI – the party that has ruled Oaxaca without interruption for the past 80 years.  Survivors of the first caravan say no police investigators have contacted them for their eyewitness accounts of the ambush.
Members of the European Parliament have called on the government of Mexico to guarantee the safety of next week's caravan.  A leading Congressman who is planning to participate says requests for security guarantees made to the Oaxaca state government have gone unanswered.  Shannon Young, FSRN, Oaxaca.
CA Assembly passes plastic bag ban
The California State Assembly has passed legislation the bans the use of plastic bags at retail establishments, such as grocery and convenience stores.  The single-use plastic bag ban also includes a ban on free paper bags, but allows stores to sell bags with at least 40% recycled paper content.  No Republicans supported the bill, which now will go to the State Senate for approval.  It has the support of the Governor and if passed, California would become the first state in the US to enact such a ban.  The plastics industry opposes the bill, saying it will cost jobs.  But supporters say the environmental impact of single-use plastic bags is millions of dollars per year.
UN Report: $70 trillion could be generated from environmental restoration
On Saturday, the UN will observe World Environment Day to call attention to environmental issues and push for political action.  Coinciding with this year's observance, The UN Environment Programme has released a new report on the positive economic impacts of conservation.  As FSRN's Mohammed Yusuf reports, UN officials presented the report today in Kenya.
According to the new UN report entitled "Dead Planet, Living Planet," restoring lost and damaged ecosystems like forests and wetlands can trigger multi-million dollar returns, generate jobs and combat poverty.  UNEP Deputy Director Tim Kastan told reporters in Nairobi that even though communities reap many intangible benefits from a healthy ecosystem, it's necessary to speak the economic language of policy makers.

"All together these services are providing up to $70 trillion per year.  It is in fact a very significant contribution."
Sixty-percent of the world's ecosystem already degraded, and now restoration and management of intact ecosystem must be the key priority, according to the report.  The UN says governments must begin seeing environmental conservation as an economic benefit rather and a hindrance to development.  Mohammed Yusuf, FSRN, Nairobi.
FEATURES
UN official urges US to stop CIA drone killing program
Today, a senior UN official called on the US to stop the CIA drone attacks in Pakistan, saying that the program lacked transparency and accountability.
The UN Special Rapporteur on extrajudicial, summary or arbitrary executions, Philip Alston, presented the report to the UN Human Rights Council today in Geneva. Alston said the US defense of its CIA drone program was "expansive and open-ended" and comes close to destroying rules of the UN charter.
"Hundreds of people have been killed as a result, including some innocent civilians. Because this program remains shrouded in official secrecy, the international community does not know when and where the CIA is authorized to kill, the criteria for individuals who may be killed, how it ensures killings are legal,  and what follow up there is when civilians are illegally killed. In a situation in which there is no disclosure of who has been killed, for what reason, and whether innocent civilians have died, the legal principle of international accountability is, by definition, comprehensively violated."

Alston did acknowledge targeted killings could be legal when used against combatants and in accordance with international rules, but also warned that the spread of killings, based on current US policy, could encourage other states and lead to chaos.
This report comes as the Obama Administration has vastly expanded unmanned drone attacks and many are raising concern over secrecy and the number of civilians killed. Others, including the ACLU and legal scholars, have also challenged the legality of the drone program.
To learn more, we're joined by Mary Ellen O'Connell, law professor at Notre Dame and an expert in international law and armed conflict.
Gulf oil disaster set to affect economic system nationwide
Bobby Jindal, the Governor of Louisiana, sent a letter to the President asking him to reverse his temporary ban on deepwater offshore oil drilling. Jindal says the ban could cost the state tens of thousands of jobs.  As the Gulf Coast economy continues to suffer, FSRN's Leigh Ann Caldwell reports on the oil spill's impact on the rest of the American economy.
Immigrant advocates protest on Arizona governor's visit with Obama
President Obama is hearing the same message on immigration from different sides of the debate: the federal government needs to fix the immigration system.  That's the message Arizona governor Jan Brewer brought to her face-to-face meeting with the President Thursday. And that's also what a group of immigrant-rights activists outside the White House said as they protested Brewer's visit. Tanya Snyder reports.
American lawyer detained in Rwanda
Family members and supporters of an American lawyer arrested in Rwanda are urging his release. Rwandan authorities detained Peter Erlinder in Kigali last Friday. The William Mitchell College of Law Professor was in the country to represent Victoire Ingabire, the leader of the United Democratic Forces, who was arrested on charges of promoting genocide ideology last month. In audio posted to the BBC today, Erlinder's daughter disputed claims by Rwandan officials that he tried to commit suicide.
"We, as his family and friends and everyone who knows him, don't believe he would try to take his life. And it's even caused us more alarm because we're even more concerned that this is laying the groundwork for something else to happen to him and for it to be blamed on suicide."
The family is also trying to meet with State Department officials who could help bargain for his release. At a briefing Wednesday, Assistant Secretary Philip J. Crowley had only limited information on his condition and status:
"All I can tell you is that we have visited and spoken with Peter Erlinder. He was taken to the hospital this morning and remained there overnight for observation. His U.S. and Rwandan attorneys have had access to him and we expect that due process will be accorded by the Rwandans in a timely and transparent way."
So far, the Obama administration has not publicly called for his release. Erlinder represented defendants in Rwandan genocide war crimes trials and heads the association of defense lawyers for the International Criminal Tribunal for Rwanda. He also helped file a lawsuit against Paul Kagame this year, charging the Rwandan President with ordering the political assassinations that triggered the Rwanda Genocide.
Presidential elections in Rwanda take place in August and many are voicing concerns about a crackdown on opposition candidates and freedom of speech.
Berkeley officials to discuss controversial plan to privatize public housing
In Berkeley, California tonight, local officials will discuss a controversial new plan that could threaten affordable housing. Across the US, publicly owned, affordable housing is getting harder to come by.  The programs are often expensive to operate and maintain, and housing authorities have been losing federal funding for years. Berkeley's solution is to get out of public housing altogether and sell units to private developers. And that could affect access for some local residents. FSRN's Scott Pham has the story.