February 5, 2010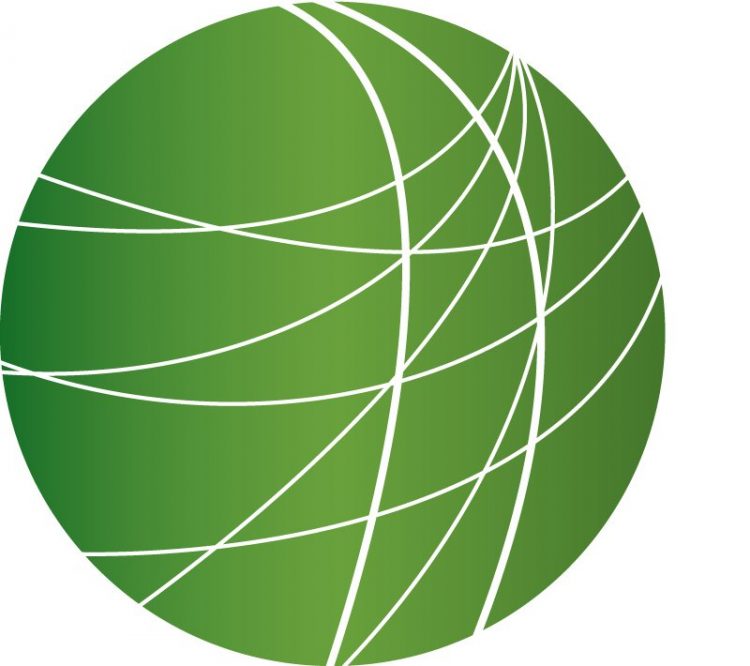 UN official assesses relief strategy, points to long-term commitment in Haiti
January labor stats show lower unemployment along with loss of jobs
Budget for Energy Department includes boost for green industry, nuclear power
Task force calls for changes in military's sexual assault policies
Voters in New Orleans go to the polls in mayoral primary
Download Audio
HEADLINES
Shiites targeted in Iraq and Pakistan
Two bomb blasts in the Pakistani city of Karachi have killed at least 25 people.  The first suicide bomber hit a bus.  Then a second targeted the hospital where victims of the first blast were being treated.  The bombs targeted Shiite Muslims on their way to a religious ceremony.
In Iraq Shiites were also targeted today, as they completed their pilgrimage to a holy site in Karbala.  More than 30 people died in two blasts.  The Shiite pilgrimage has been marked by several attacks.  It's estimated that 10 million have made the trip to Karbala in the past few weeks.
The violence comes amid a controversial ruling by an Iraqi court.  The decision allows approximately 500 Sunni election candidates, allegedly linked to Saddam Hussein's Baath party, to be reinstated.  The standing government is protesting the ruling.  Iraqi parliamentary elections are slated for March 7th.
Another teen killed in Kashmir strife
Life in Kashmir remained stifled for fifth day today, as an undeclared curfew prevented people from coming out of their homes in the main city Srinagar.  The trouble started earlier this week when Indian security forces killed a local teenager.  Violent protests followed and threaten to erupt again as reports of another teenage boy's death circulate through the region.  Shahnawaz Khan has more.

Authorities issued a security directive that bans all gatherings of more than three people, but in Kashmir this announcement of late has come to mean a curfew.  The curfew was issued Thursday morning to prevent people from gathering for the customary fourth day of mourning for a teenaged boy killed by a police teargas shell on Sunday.
Adding to the tension, another teenage boy was killed in the Nishat area of Srinagar.  Local residents say paramilitary men fired at a group of boys and fled.  But the spokes person for the paramilitary group has denied they were involved.  Police say they are investigating.  The state's chief minister has also ordered a high-level government inquiry.
Meanwhile, in the northern Kashmir town of Sopore, militants opened fire on police, killing one officer and a civilian.  Shahnawaz Khan, FSRN, Srinagar.
Ukraine elections signal shift back to Soviet influence
This weekend, voters in Ukraine will go to the polls to elect their next president.  At stake is the country's future relationship with Russia.  The vote could overturn the Orange Revolution when massive demonstrations six years ago boosted a pro-western leader, Viktor Yushchenko, into power.  But sentiment for the politics of the Orange Revolution have shifted, and now the two top candidates, Yulia Tymoshenko and Viktor Yanukovich, both appear ready to renew ties with Russia.
Cuomo brings civil charges against Bank of America heads
New York Attorney General Andrew Cuomo has filed a civil suit against the top two executives at Bank of America, alleging they committed fraud during their merger with Merrill Lynch in 2008.  Cuomo says the executives knowingly lied about assets to federal officials in order to receive more bailout money.  He also alleges the bank CEO and CFO failed to disclose massive losses at Merrill Lynch so that shareholders would approve the merger.  The Attorney General's office has not indicated how much money the suit, announced Thursday, is seeking.  This comes a day after media sources report the bank will pay out $4.4 billion dollars in bonuses to its executives.
Life-long peace activist remembered in Philly
A memorial service for a prominent Philadelphia peace activist will be held Saturday.  George Willoughby was a Quaker who spent his entire life working to promote nonviolent resolutions around the world.  In 2002, Willoughby received the Jamnalal Bajaj Foundation award from New Delhi, for his lifelong effort of promoting the nonviolent ideals of Gandhi.  FSRN's Matthew Petrillo has this remembrance.

Here in Philly, George and his wife, Lillian, created the Movement for a New Society in 1971.  They trained about 2,000 people from around the world to resolve conflict without using violence.  George Lakey is the director of the global nonviolent action database project, and recalls the solidarity of living in the neighborhood, which consisted of about fifteen communal houses.
"It was the Willoubughy's vision that communal living was a good way of unlearning bourgeois individualism—that's to say an excessive emphasis on consumerism and property relations."
In fact, George and his wife withheld their federal taxes to protest its use for the military.
The legendary peace activist didn't just promote diplomacy in Philly.  One of his most famous protests began in 1961 against nuclear proliferation.  He and other members of the Committee for Non-Violent Action lead thousands on a peace march from San Francisco to Moscow to confront Soviet leader Nikita Khrushchev.
Willoubughy's life-long commitment to promoting peace ended with his death five days into the new year.  A memorial service will be held tomorrow afternoon at the American Friends Service Committee in Philadelphia, where George and his wife Lillian worshipped for the past thirty years.  Matthew Petrillo, FSRN, Philadelphia.
FEATURES
UN official assesses relief strategy, points to long-term commitment in Haiti
Today, the US Treasury Department called for the cancellation of all debts owed by Haiti to international institutions. Treasury Secretary Tim Geithner said the US would work towards "comprehensive multilateral debt relief" for the country, including the $102 million emergency IMF loan approved at the end of January. The move follows international calls for Haiti's debt to be erased in order to pave the way for long-term recovery after the January 12 earthquake. Currently, Haiti's total national debt stands at around $1 billion, according to Jubilee USA.
Meanwhile, relief organizations in Haiti are reassessing their strategies. Food and shelter for thousands of survivors are still of primary concern. The UN's top official in Haiti also called on Haitians to take a central role in the recovery of their country. FSRN's Dolores M Bernal spoke with Edmond Mulet, head of the UN Stabilization Mission in Haiti and Special Representative for the Secretary General, about this and other topics in the recovery effort.
January labor stats show lower unemployment along with loss of jobs
Job figures are out for January and they're showing that the official unemployment rate dipped below 10 percent last month. Temp and retail jobs are up, but the construction, transportation and warehousing sectors all lost jobs.
To take a closer look at the numbers and what they mean, we're joined by our regular guest, Lauren Appelbaum. She's Research Director at the Institute for Research on Labor and Employment at the University of California, Los Angeles.
Budget for Energy Department includes boost for green industry, nuclear power
Over the past week, FSRN has examined several areas of the president's budget proposal including what it will mean for the military, labor, education, social programs, and the deficit. Today we turn our attention toward energy. FSRN's Tanya Snyder reports.
Task force calls for changes in military's sexual assault policies
After five years, the Defense Task Force on Sexual Assault in the Military has come out with its recommendations. They focus on policies for those who commit or are survivors of sexual assault in the armed forces. The report looks at prevention, response to survivors and accountability. Task force members testified before the House military personnel subcommittee this week and said that the military needs to address all three. FSRN's Karen Miller has more.
Voters in New Orleans go to the polls in mayoral primary
Four and a half years after Hurricane Katrina, voters in New Orleans will go to the polls this weekend for the primary elections for the upcoming Mayoral race. Contenders include Lt. Governor Mitch Landrieu and James Perry, a prominent housing and civil rights advocate.  In this edition of Street Beat, FSRN's Zoe Sullivan spoke with people on St. Claude Avenue and on Broad Street to learn what they expect from the next Mayor.