March 10, 2010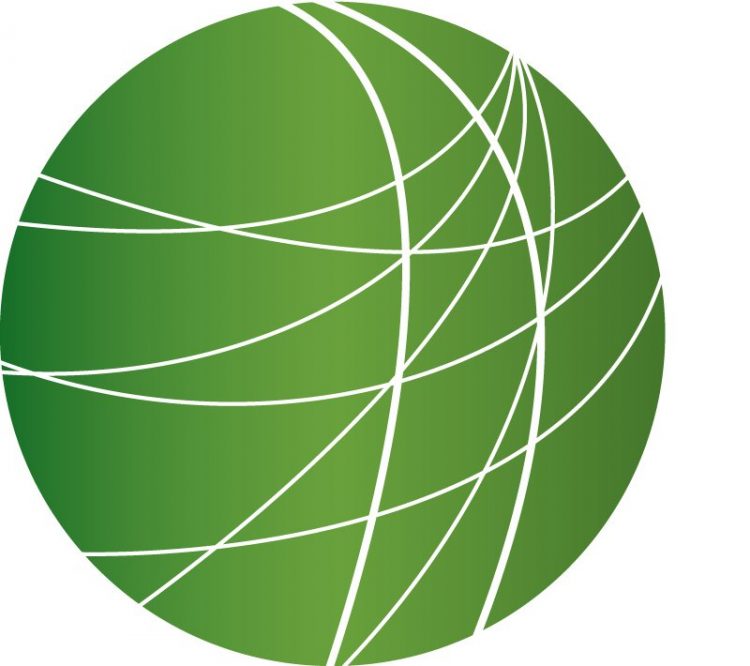 Haiti's president meets with Obama and US lawmakers over debt relief and reconstruction
Congress debates ending Afghan war
Israeli construction in East Jerusalem threatens renewed peace talks
(Click here for web only special)
Transition of power in Chile as country continues recovery from earthquake
Exiled Tibetans in India mark key anniversary with calls for action
HEADLINES
New draft national education standards face public scrutiny
Representatives from 48 states today released a plan to impose national education standards for English Language Arts and Math.  The Common Core State Standards Initiative, pushed by the National Governor's Association, could replace a hodgepodge of locally written education standards across the nation.  The new draft recommendations draw from current state standards, as well as international models.
Although national-buy in is significant, the New York Times reports that Texas and Alaska both refused to join the process.  Texas Governor Rick Perry cited the desire to maintain local control of students' education.  The group is currently taking public comment on the recommendations.
Senate votes to extend unemployment benefits
The US Senate today passed legislation that extends unemployment benefits and select tax cuts and prevent gaps in Medicare payments to medical providers.  Six Republicans joined all but one Democrat in passing the $138 billion bill.  This is one of several controversial pieces of legislation that has been held up the Senate over threats of Republican filibuster.
Pennsylvania woman indicted in plot to kill Swedish cartoonist
Department of Justice lawyers have unsealed an indictment against a Pennsylvania woman accused of providing material support to terrorists, conspiring to kill in a foreign country and lying to government officials.  The government alleges that Colleen LaRose, also known as "Jihad Jane," plotted to kill a Swedish cartoonist who drew the head of the prophet Mohammed on the body of a dog.  This caused outrage among Muslims all over the world.  LaRose faces life in prison.  Yesterday, Irish authorities arrested 7 others in connection with the plot.
Mexican court deals another blow to human rights
Mexico's Supreme Court has issued another blow to government transparency when it comes to human rights.  The latest ruling comes less than one week after the high court limited the legal scope of the country's publicly funded Human Rights Commissions.  FSRN's Shannon Young has more.
In a 7 to 4 vote, the Supreme Court upheld a recently reformed internal policy of the Attorney General's office that limits the National Human Rights Commission's access to case files.  The wording of the new policy allows the Mexican equivalent of the Justice Department to deny human rights investigators access to information that could – quote – "put ongoing investigations or the security of persons at risk." The Attorney General's Office itself will determine which case files meet the criteria for denial.
The National Human Rights Commission argued the policy restricting their oversight of the federal law enforcement agency was unconstitutional.  The Commission published a report earlier this month in which the Attorney General's Office ranked second only to the Armed Forces in citizen complaints of human rights abuses.
Tuesday's Supreme Court ruling is the second in as many weeks to restrict the scope of the federally funded human rights ombudsman's office.  Last week, the high court ruled that the National Human Rights Commission can only cite the Mexican Constitution – and not international law – in legal challenges.  Shannon Young, FSRN, Mexico.
Alleged Bali nightclub bombing mastermind killed in Indonesian raid
The President of Indonesia confirmed today that the primary remaining suspect in the 2002 Bali nightclub bombings has been killed by Indonesian police.  Indonesian anti-terrorism forces killed the alleged bombing mastermind known as Dulmatin in Jakarta yesterday.  This comes ahead of President Obama's planned visit to the region later this month.  The nightclub attack killed more than 200 people, most of them tourists.
California jail health workers not allowed to return to work
Health care workers at two jails in California were turned away by their supervisors today as they attempted to go back to work, according to the San Jose Mercury News.  Yesterday, SEIU members held a one-day strike over stalled contract negotiations.
Campaign finance reform activist Granny D dies
And finally, long time activist Doris Haddock – or "Granny D" – died last night of respiratory illness at the age of 100.  The New Hampshire resident entered the national spotlight when she was 89 and decided to walk across the US to draw attention to the need for campaign finance reform.  The trip took her over a year and ended in Washington, DC.  She kept up her fight for reform, campaigning for public financing of elections in New Hampshire in 2007.
"I believe that if we had public funding of elections in New Hampshire, we would become the fourth state to have such a system and it would encourage many others to follow.  So that eventually there would be enough states having public funding at the state level and it would turn into a federal system, and that is what we need.  That would make all the difference in the world, wouldn't it?  In the world!  It would be a better world."
In 2004 Granny D famously decided to challenge Republican incumbent Judd Gregg for his seat in the US Senate.  She lost, but received 34 percent of the vote.
FEATURES
Haiti's president meets with Obama and US lawmakers over debt relief and reconstruction
Hait's President Rene Preval and First Lady Elizabeth Preval are in Washington today. Rene Preval met with President Obama and members of Congress to discuss relief efforts in his country. At least 200,000 Haitians are estimated to have died as a result of the January 12th earthquake and thousands are still in need of shelter and food. Now, the Haitian government, along with aid organizations and international leaders, is starting to plan reconstruction. Preval's meeting with Obama focused on how the US can contribute, primarily through development planning and debt relief. FSRN's Matt Pearson reports.
Congress debates ending Afghan war
For the first time since its beginning eight years ago, Congress had a debate on the war in Afghanistan. Representative Dennis Kucinich forced the House to debate the issue. He offered a resolution to withdraw troops by the end of the year. FSRN's Leigh Ann Caldwell reports.
Israeli construction in East Jerusalem threatens renewed peace talks
Vice President Joe Biden is in the Middle East this week to promote a restarting of the stalled peace talks in the region. Today, he met with President of the Palestinian Authority Mahmoud Abbas in Ramallah. But the meeting was dominated with Tuesday's news from Israel that it had approved and planned to move forward with the construction of 1,600 homes in East Jerusalem. The building violates international law and is widely condemned by the international community. It came just hours after Biden had met with Prime Minister Benjamin Netanyahu yesterday. Now, the announcement appears to threaten the peace talks even before they are set to begin.
To get a deeper look at these events, we're joined by Phyllis Bennis, fellow at the Institute for Policy Studies and author of Understanding the Palestinian-Israeli Conflict: A Primer.
Transition of power in Chile as country continues recovery from earthquake
Today marks the last full day in power for Chile's President Michelle Bachelet. Tomorrow, she hands over leadership to the incoming right-wing administration of Sebastián Piñera. That transition comes at a delicate moment, as the country still struggles to recover from the massive 8.8 magnitude earthquake that left the country's central region in a precarious state. As of Tuesday, the powerful earthquake had killed 452 people and some 180 are still missing. Since then, Bachelet has been consumed with recovery efforts and has drawn criticism from some – including Piñera, who has said that his administration will be "the government of reconstruction." From Santiago, FSRN's Jorge Garretón has more.
Exiled Tibetans in India mark key anniversary with calls for action
Today prayer meetings and protest rallies across the world marked the 51st anniversary of Tibetan National Uprising. In India, home to many Tibetan exiles and the Dalai Lama, demonstrations took place across the country. Bismillah Geelani has the story.