March 11, 2010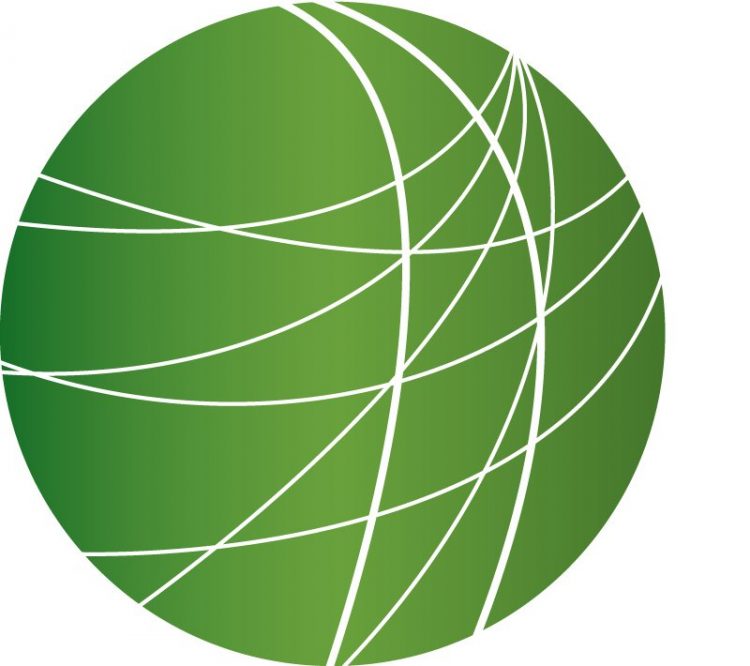 Efforts grow to stem corporate money in elections
Latino lawmakers threaten vote against health care, citing immigration
Kansas City board of education votes to close nearly half of district's schools
Corruption and bribery in federal agencies focus of government probe into drug trade
Tent camp in Port Au Prince removed as people struggle for shelter
HEADLINES
Powerful aftershocks in Chile as new president ushered in
Just 20 minutes before the transfer of presidential power in Chile, a large earthquake rocked the country.  The 7.2 magnitude aftershock scared dignitaries attending the inauguration of right-wing president Sebastián Piñera.  And fear spread down the coast as the Navy's Tsunami alert center issued a warning for more than 1000 miles of coastline.  FSRN's Jorge Garretón has more.

The 7.2 magnitude quake was quickly followed by two other large tremors measuring 6.9 and 6.0.  Here in the costal town Viña del Mar, which is northwest of the capital, buildings shook and police and fire brigades told people to move to high ground.
Just a few miles away in Valparaiso, outgoing Socialist President Michelle Bachelet handed over power to right-wing president Piñera.  President Piñera suspended a lunch with the seven visiting Heads of State and declared the O'Higgins Region just south of Santiago a catastrophe zone.  Piñera will now travel to visit the earthquake- and tsunami-ravaged town of Constitución to announce a special one-time financial aid voucher.  Jorge Garretón, FSRN, Viña del Mar, Chile.
Dozens to be charged for murder in Nigerian sectarian massacre
Hundreds of women are marching through the streets of the central Nigerian city Jos today, grieving and expressing anger over the massacre at three Christian villages on Sunday.  Police announced they will charge 49 people for murder.  The massacre left as many as 500 people dead.  Sam Olukoya reports from Lagos.

More than 200 people have been arrested in connection with sectarian violence earlier this week.  The most recent attack is seen as a carry over of ongoing tensions between Christians and Muslims in central Nigeria.  Nearly 50 people, mostly Muslims, are being charged with attacking the Christian villages.  The severity of the early-morning massacre shocked the world.  Some of the victims, including infants, were cut to bits and burned.
Even though more than 10,000 people have been killed in sectarian violence in the last decade, perpetrators are rarely arrested or prosecuted by the government.  Today's announcement that police intend to charge those involved is being seen as the result of pressure from several western countries.  Sam Olukoya, FSRN, Lagos.
Myanmar Junta annuls 20-year old election result
Myanmar's ruling junta today annulled the results of an election held 20 years ago.  In that election, Aung San Suu Kyi's pro-democracy party, the National League for Democracy won by a landslide.  But the junta never allowed the party to take power and subsequently arrested key members.  The junta has justified throwing out the results because it violates a new elections law just passed earlier this week ahead of planned elections.  Today the National League for Democracy said the junta has allowed them to open approximately 100 regional election offices across the country.
50k new Israeli settlements in the works in West Bank
US Vice President Joe Biden is wrapping up the latest diplomatic attempt to jumpstart stalled Palestinian-Israeli peace talks.  The visit has not gone smoothly.  Yesterday, Israel brazenly announced new settlement plans in the West Bank, despite US calls to halt expansion
Today, the Israeli peace group Ir Amim reports that the Israeli Jerusalem Municipality currently has a total of 50,000 new settlement homes in the works.  Ghassan Bannoura has more from the West Bank.
Ir Amim says most of the units planned will be built in different parts of East Jerusalem, but many will be in Palestinian neighborhoods.  Twenty thousand homes are currently in the official stages of planning and licensing.  Prime Minister Benyamin Netanyahu's government approved another 1,600 new homes Tuesday.  The rest of the settlements are in preliminary planning stages.
Ziyad Al Ehmory, the Director of the Jerusalem Center of Economic and Social Rights, said the latest actions suggest the US administration actually agrees with Israel's settlement policy.

"Apparently there is an agreement between Israel and the US on the settlements issue because we see new construction every time a US official comes to visit.  Clearly this is a message from Netanyahu that Israeli needs two conditions met before the peace talks can move forward.  One is the Jewish identity of Israel, and the other is that Jerusalem is its unified capital."
But the US has officially called for an end to Israel's settlement expansion.  Vice President Biden condemned the newest round of settlement approvals, saying they undermines efforts to restart the Middle East peace process.  The Palestinian Authority today reaffirmed its position that there will be no direct or indirect talks with Israel as long as settlement construction continues.  Ghassan Bannoura, FSRN, Bethlehem.
House Democrats and Republicans ban earmarks for private companies
House Republicans today joined House Democrats in adopting a ban on budgetary earmarks for private companies.  The new rule doesn't apply to earmarks for non-profit groups, a move that House Republicans criticized yesterday when Democrats first announced the rule change.
A statement released by House Appropriations Committee Chair Rep. David Obey refers specifically to defense contractors, saying they will now have to apply directly to the Pentagon for government contract consideration.  Obey says if the rule would have been in place last year, there would have been 1000 fewer earmarks in the budget.  Senate Democrats have not agreed to implement similar restrictions.
FEATURES
Efforts grow to stem corporate money in elections
January's Supreme Court decision on Citizens United versus the Federal Election Commission permits the spending of corporate money in politics in a way many say could weaken democracy. Both on and off Capitol Hill, people are brainstorming "fixes" that would limit corporate influence in elections, if not completely eliminate it. Tanya Snyder reports from Washington.
Latino lawmakers threaten vote against health care, citing immigration
As debate continues on health care, a group of Latino lawmakers are threatening to vote against the bill. The issue is over immigration and an aspect of the bill that prohibits offering coverage to undocumented people. FSRN's Karen Miller has more.
Kansas City board of education votes to close nearly half of district's schools
In Missouri, the Kansas City School Board has voted to close nearly half of the public schools in the district. At a meeting last night packed with parents and teachers, the board voted 5-4 to close 26 schools and cut 700 staff positions, including nearly 300 teachers. Today, School Superintendent John Covington called it a "right sizing plan" citing a $50 million dollar budget gap and a lack of funds from decreasing enrollment. Still he acknowledged that the decision would be tough on families and the community.
We're joined now by Carolyn Szczepanski, she's a reporter with the weekly, The Pitch, in Kansas City and she's been following the issue.
Corruption and bribery in federal agencies focus of government probe into drug trade
Lawmakers on Capitol Hill today examined the issue of drug cartels infiltrating federal law enforcement and bribing government employees. Officials from the FBI, Homeland Security's Inspector General's Office, and Custom and Border Protection, or CBP, testified before a Senate Subcommittee on State, Local, and Private Sector Preparedness and Integration. Although Mexican cartels are looking to federal, state and local officials to help facilitate the multi-billion dollar drug industry, Committee Chair Mark Pryor said one agency in particular is affected.

"The border patrol seems to be the biggest target and have the most corruption. A news report recently said there's been a forty percent increase in CBP corruption arrests and dozen of open investigations. Other possible targets would be ICE, FBI, TSA, DEA and probably a few more, but they seem to be less vulnerable and I'm assuming that's because the CPB is on the front line."
Pryor also said CBP is a target because of all the new staff. The agency has doubled in size over the last ten years. But some officials say they're making progress with investigations and arrests. Thomas Frost is with the Office of Inspector General in the Department of Homeland Security.
"Border related corruption is not limited to one DHS component. It can touch employees and contractors across DHS as well as employees of state and local governments. In Fiscal Year 2009 we opened over 839 criminal cases involving DHS employees and programs. Our investigations resulted in 313 arrests, 293 indictments, 281 convictions and 59 administrative actions."
Officials also discussed CBP's hiring program as a possible entry point for drug smugglers. Both Senator Pryor and DHS officials said more screening of job applicants and employees is needed, including broader use of polygraph tests and monitoring employees for "erratic behavior or questionable performance." Today's hearing did not investigate drug cartel infiltration at the state and local level, which Pryor said is also a big concern.
Tent camp in Port Au Prince removed as people struggle for shelter
On Wednesday the House passed a bill in support of debt relief for Haiti. Lawmakers want the Treasury secretary to instruct directors at the IMF, the World Bank and the Inter-American Development bank to cancel Haiti's debt – which stands at around 830 million dollars. Meanwhile, recovery efforts in Haiti continue.
This week, the International Office of Migration announced a plan to register thousands of Haitians living in makeshift camps in order to get survivors to adequate shelter before the heavy rains begin. An assessment by the agency in 21 congested sites found that 3,000 people living in camps in one area of Port Au Prince are at high risk of flooding. The United Nations claims it has distributed shelter materials to half of the people displaced by the earthquake. But in one area of the capitol, families who had shelter and a place to sleep are now back in the streets. FSRN's Ansel Herz reports from Port-Au-Prince.