March 12, 2010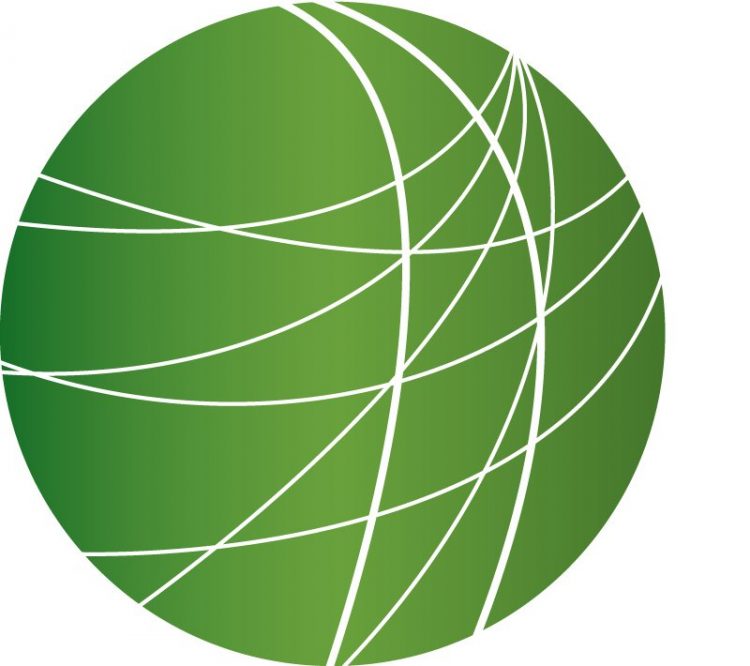 Investigation finds Lehman Brothers hid key information in lead up to collapse
UN human rights report details lack of adequate housing in the US
Concern grows in Nigeria over recent sectarian attacks
Progressive candidates in Colombia seek a new path to congressional elections
HEADLINES
9/11 responders health care suit settled for $657 million
After a delay of nearly 8 years, thousands of rescue workers and responders to the 9/11 terrorist attacks in New York City will be compensated for the toxic exposure they faced at Ground Zero.  Salim Rizvi reports.
It's being called a momentous settlement – awarding $657 million to some 10,000 responders to the 9/11 World Trade Center attacks.  The workers were exposed to various harmful substances and chemicals at the site, which caused injuries and the development of serious diseases.  Marc Bern is the attorney for the firemen, police officers and other rescue workers hurt in the clean up.
"We believe that the compensation to each of the clients will be fair and just, for the men and women who performed their duties at Ground Zero heroically, and without any thought when they went down there of any compensation."
A major legal issue in the case has been whether the injuries were actually caused by exposure at Ground Zero.  The settlement will be paid by the federally funded WTC Captive Insurance Company.  The company was created to deflect liability from the City and other private companies employed to clean up the site.  Salim Rizvi, FSRN, New York.
Senate committee approves crack/cocaine sentencing changes
The Senate Judiciary Committee has passed a bill aimed at reducing the federal sentencing disparity between crack cocaine and powdered cocaine offenses.  Since the 1980s, crack cocaine offenses have been punished at a much higher level – a difference many activists called systemic racism because crack offenses are more common among minority populations.  Senator Dick Durban:
"What is my position?  My position is 1:1 equity and equality in sentencing.  But in order to get things done, you have to be prepared to make mutual concessions, and that's what we have done.  It sets the threshold for a 5-year mandatory minimum to 28 grams, which is roughly the equivalent of one ounce.  This would establish a crack/power ratio not 100:1 as in current law, but 20:1."
Prison reform groups have applauded yesterday's move, but are still concerned it doesn't go far enough to ease the disparity.  The bill would not change the sentencing for those already convicted on crack offenses.  The House Judiciary passed it's own version of the bill, making sentencing guideline for power and crack cocaine equal.
Israel closes West Bank borders
A 48-hour border closure of the West Bank began last night.  Israeli Defense Minister Ehud Barak issued the order to prevent clashes between Palestinians and Israeli police, but to no avail.  Palestinian anger is high after the Israeli Prime Minister announced the approval of 1,600 new Jewish settlements in the West Bank.  FSRN's Ghassan Bannoura reports:
Israel deployed police in the old city of Jerusalem and around all Palestinian neighborhoods.  Despite their heavy presence, clashes started around midday when Israeli soldiers did not allow men under the age of 50 to enter and pray inside the Al Aqsa Mosque in the old city.  Al-Aqsa Mosque is the third holiest site for Muslims; the site is also significant in Judaism.  A number of local youth were injured by police fire.
In East Jerusalem, Israel arrested eleven at an organized protest in the Palestinian neighborhood Shikh Jarah.  There residents, along with Israeli and international supporters, marched to protest home demolition and evections of local families.  Israel wants to evict Shikh Jarah and replace it with an Israeli settlement.  Ghassan Bannoura, FSRN, Bethlehem.
Myanmar refugees starving in Bangladesh camps
Up to 300,000 stateless refugees are languishing in dire conditions along the Bangladesh-Myanmar border.  Ethnic Rohingya fleeing persecution from the country, also know as Burma, are now the target of a crackdown by the Bangladesh government.  FSRN'S Jacob Resneck reports from Dhaka.
Human rights groups accuse authorities here of waging a war of intimidation against hundreds of thousands of refugees in an attempt to dissuade more ethnic Rohingyas from crossing the frontier border.  Rohingyas are Muslims descended from seventh century traders.  Since the 1970s hundreds of thousands have fled persecution from Myanmar's ruling military junta and are living in refugee camps across the border in Bangladesh and Thailand.
The Bangladesh government has refused to grant Rohingya migrants refugee status – denying them UN legal rights.  Now doctors groups say security forces and police are rounding up migrants and pushing them back across the border.
Inside the largest camps, investigators from Physicians for Human Rights, reported this week that nearly a fifth of children were suffering from acute malnutrition and described the overall situation as a humanitarian crisis.  Doctors Without Borders has made similar findings and say rape and beatings are common for camp dwellers who have no protection under the law.  Jacob Resneck, FSRN, Dhaka.
Europe enacts policy linking environmental rist to socio-economic status
Today European countries shifted their strategy for addressing environmental health risks.  The new plan ties efforts to improve health with those aimed at reducing social inequality.  The World Health Organization says the groundbreaking integration of the overlapping issues will help push action higher up the political agenda.  Jenny Johnson reports from Russia.
For the first time, the new targets explicitly acknowledge that environmental risk is tied to economic status, gender, age and ethnicity.  A report released at the World Health Organization meeting in Italy found significant social inequalities in exposure to poor water quality, toxic air pollution and other stressors.  In addition, women are often more exposed than men to such negative conditions, while children and the elderly are more vulnerable to environmental health risks.
Western, Central and Eastern European countries, including Russia, joined the agreement.  The new criteria mean programs to improve health will now be more fully integrated with those that target social inequality.  Today's agreement also makes addressing climate change a priority.  Jenny Johnson, FSRN.
FEATURES
Investigation finds Lehman Brothers hid key information in lead up to collapse
An independent report on the collapse of Lehman Brothers, which is the largest bankruptcy ever filed, spreads blame through out the financial system. The 2000 page report was written by Anton Valukas of the law firm Jenner & Block and was released by the Bankruptcy court in New York. Joining us to talk about the report is FSRN's Leigh Ann Caldwell
UN human rights report details lack of adequate housing in the US
This week, the US State Department released its annual report on human rights in countries across the world. It covers 194 nations and reports on issues such as the LGBT community in Uganda, refugees in the Middle East and government crackdowns in Iran and China. Speaking yesterday, Secretary of State Hillary Clinton noted the role that the US can play in human rights.
"Assessing opportunities for progress and soliciting citizen engagement is one way that we demonstrate our commitment, in word and deed, to the basic principles that guide us toward a more perfect union and a more peaceful world. As we work to protect human rights both at home and abroad, we remember that human rights begin, as Eleanor Roosevelt said, in small places close to home."
Well, nothing is closer to home than the issue of housing – and while much of the attention is on human rights in foreign countries, a different report from the UN has found that housing and human rights are a very serious issue right here in the US.
The UN Special Rapporteur on Housing visited cities across the US last Fall. It was the first such mission to the US. At the time, we spoke with UN Special Rapporteur Raquel Rolnik, just after she had shared some preliminary findings with US lawmakers. Now, she has released final results in a report to the UN Human Rights Council in Geneva. She joins us from Sao Paulo to discuss her findings.
You can find the full report and more information on the UN Special Rapporteur on Adequate Housing here: http://www2.ohchr.org/english/issues/housing/documents.htm
Concern grows in Nigeria over recent sectarian attacks
Nigeria has one of the worst records of religious violence in Africa. In the last ten years, thousands have been killed in sectarian violence between Christians and Muslims. In the most recent attacks, hundreds were slaughtered in villages near the city Jos last Sunday; many were entire families, killed with machetes and burned. With authorities unable to curb the violence, many fear the instability could have grave local and international consequences. Sam Olukoya reports from Lagos.
Progressive candidates in Colombia seek a new path to congressional elections
Congressional elections are taking place in Colombia this Sunday. And more than 2000 candidates are competing for 100 spots in the senate and 180 seats in the House of Representatives. Elections in the South American county are usually dominated by whoever can spend the most money.  But in a country where votes are usually secured by cash payments and the exchange of favor, a cluster of progressive candidates is trying to draw voters with their ideas. FSRN's Manuel Rueda followed a couple of these campaigns and files this report from Bogota.