March 15, 2010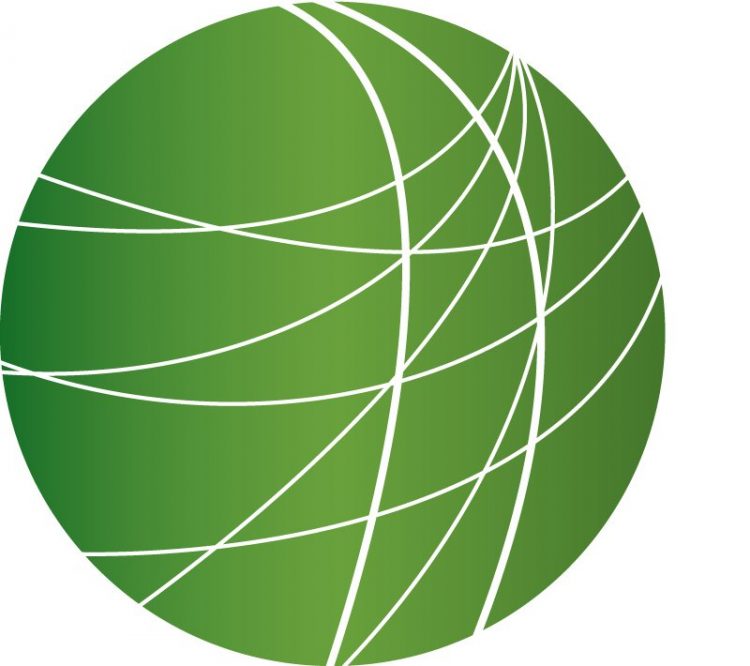 Obama outlines overhaul of federal No Child Left Behind law
Financial reform bill to create consumer watchdog group, end 'too big to fail'
National census count begins with political representation, funding at stake
US top exporter of conventional weapons as global trade rises
Conservatives win big in Colombia's congressional elections
HEADLINES
Rural poor "Red Shirts" in Thailand demand PM Vejjajiva step down – he refuses
In Bangkok today, Thailand's Prime Minister dismissed demands that he step down.  Claudia Cragg has more.

Addressing the people of Thailand on national television today in the face of mass protests, Prime Minister Abhisit Vejjajiva dismissed calls by the tens of thousands of 'Red Shirts' as a personality cult for ousted former PM Thaksin Shinawatra. Thaksin supporters tend to be from low income rural areas who favor his populist politics.  Supporters of the current government criticize the demonstrators with the "United Front for Democracy against Dictatorship," citing the travel expenses allegedly paid to each protester. Fears that violence may lead to a coup have increased after 4 explosions early this afternoon at the government's peacekeeping command. 2 soldiers were injured.  Organizers say they will now further cripple the capital and plan to pour blood from 100,000 followers over the government's main administrative office tomorrow. Claudia Cragg, FSRN.
Vietnamese human Rrghts activist freed from prison
Authorities released a prominent human rights advocate from prison today. Father Nguyen Van Ly served 3 of an 8 year sentence for distributing anti-communist materials. All told, Father Ly has spent nearly 15 years in prison over more than three decades on various charges related to pro-democracy activities. He suffered two strokes during his most recent incarceration.  US officials said they believe he was released on medical grounds.
MEND claims responsibility for bombs at Niger Delta peace talks
Militants in the Niger Delta set off two bombs at the venue of a post disarmament conference.  Sam Olukoya reports from Lagos.
The car bombs exploded at the government house in Warri the second largest city in the Niger Delta. Dignitaries at talks, including state governors and federal ministers, ran for safety as glass doors and windows were shattered. The conference was supposed to find ways of finally ending insurgency in the Niger Delta following a disarmament program.  Even though some militants accepted the disarmament, many others refused.  The main militant group in the region, the Movement for the Emancipation of the Niger Delta which claimed responsible for the car bombs did disarm during the program. The bombs appear to be a message from the group that the insurgency is far from over. The militants who are fighting for a share of the region's oil revenue have in the past blown up oil installations and kidnapped oil workers. Sam Olukoya, FSRN, Lagos.
Israel extends West Banks closure and continues clamp down on protests
Israel extended closures of the West Bank and within Jerusalem today. Government officials say they're attempting to quell clashes between the IDF and Palestinians. This follows Israel's announcement last week that it will build 50,000 new settlers homes in East Jerusalem.   Israel's Prime Minister said today that the settlements will go forward. Ghassan Bannourra reports from Bethleham.
Tension remains high in East Jerusalem as settlers' right wing groups opened a controversial Jewish synagogue. Clashes were reported early Monday when Israeli troops did not allow men under the age of 50 to enter Jerusalem's old city and the Al Aqsa mosque, the third holiest site for Muslims worldwide. In Ramallah, ten students were injured when Israeli troops used tear gas and rubber-coated-steel bullets to suppress protests against the settlement construction.. Also near Ramallah Israeli forces declared the villages of Bil'in and Nil'in will be considered closed military zones every Friday for the next six months. The order forbids Israelis and international supporters from entering the villages on Fridays or face arrests and deportation.  The two villages are the location of weekly protests against both the Barrier- wall and West Bank settlements. Ghassan Bannoura, FSRN, Bethlehem.
Narco-violence claims dozens in Mexico – 3 connected to US consulate
Drug violence swept through Mexico's Pacific Coast state of Guerrero this weekend, killing at least 45 people – more than 30 in the beach resort town of Acapulco. Shannon Young reports.
Most of the 45 people killed in Guerrero over the weekend died from gunfire. Five people were beheaded. Among the dead are policemen killed in drive-by shootings, suspected members of the drug trade targeted by assassins or killed in a gun battle with soldiers, and at least one civilian hit by a stray bullet. While there's no official explanation for the surge in violence in Guerrero, widely circulated rumors tell of a new alliance among 3 powerful cartels to eliminate another.  Weekends with double digit death tolls are usually only seen in Ciudad Juarez. The northern border city located across from El Paso, Texas itself witnessed violence this weekend. Among the dead are 3 people connected to the US consulate in Juarez. They were gunned down in two separate attacks after leaving a child's birthday party with their own children. The State Department has since authorized consular employees in 6 border cities to move their families to the US. Shannon Young, FSRN, Mexico.
Fiji slammed by category 4 cyclone
A massive storm system is battering the south Pacific Island nation of Fiji. Cyclone Tomas is a category 4 storm and is expected to intensify. Thousands of people have left their homes and widespread crop damage is  reported. One death has been attributed to the storm thus far.
Mozambique – flooding forces evacuations
And in Mozambique, rising flood waters threaten thousands of people. Some 6,000 people have been forced to evacuate – some against their will. Six people have drowned as a result of weeks of flooding and dozens are dead from cholera.
FEATURES
Obama outlines overhaul of federal No Child Left Behind law
President Obama sent to Congress his proposal to overhaul the nation's school system. The proposal encourages schools to compete against each other to obtain federal funding. It also places a lot of the success or failure of schools on the shoulders of teachers. The teachers' unions are frustrated. FSRN's Leigh Ann Caldwell reports.
Financial reform bill to create consumer watchdog group, end 'too big to fail'
Today, Democratic Senator Christopher Dodd gave details of what he said would be the most comprehensive financial reform since the 1930s. Dodd, who is chair of the Committee on Banking, Housing and Urban Affairs, highlighted one of the most hotly contested aspects of the plan: a consumer watchdog group housed at the Federal Reserve. Dodd said the head of the group would be appointed by the president and confirmed by the senate. The agency would also have a separate, independent budget.
"It'll have autonomy to craft rules and the ability to enforce those rules. It'll be there to protect consumers from the abuses that we've seen become almost standard operating procedures: skyrocketing credit card rates, the explosion of checking account fees, predatory lending by mortgage firms and much more."
Dodd also outlined other aspects of the legislation, including ending the too big to fail bailouts of financial giants; creating an early warning system to head off problems like the sub prime mortgage crisis; and bringing more transparency and accountability to derivatives and hedge funds.
Dodd said that the plan was the result of the commission's dozens of hearings and thousands of hours of testimony. The commission did include both Republicans and Democrats. But Last week talks collapsed after leaders from both parties failed to agree on key issues. Today Dodd called the effort bipartisan but did acknowledge that at this point there were no Republicans behind his proposal. Still, he said that the law making process would move ahead.
"Every day we delay is a day we are not prepared for what's around the corner: a day when Americans who have lost so much continue to lose confidence in our economic system, a day when we are refusing to confront these very real threats to our economic way of life."
Dodd pledged that legislation would be passed before the end of the year. While passage is uncertain, President Obama has indicated strong support for the reform.
National census count begins with political representation, funding at stake
2010 Census forms started arriving in some 120 million households today, marking the official start of the nation's attempt to count every person who's living in the US. The census count determines how congressional district lines are drawn and how seats are apportioned based on the number of people the census counts in a given area. This in turn directly impacts the amount of federal funding that is given to states, counties and cities to carry out their basic governmental functions. But conducting a count of every single person is not only a highly political issue, it is rife with complexities and obstacles that can affect the final count. The counting problems are especially challenging in New York, which is the third most populous state, just behind California and Texas. New York's Community News Production Institute and reporter Kyra Lawson file this report.
US top exporter of conventional weapons as global trade rises
Worldwide transfers of conventional weapons rose by 22 percent in the period of 2005 to 2009. That's compared to the previous five-year period, according to new data released today by the Stockholm International Peace Research Institute, a global think tank that tracks arms sales worldwide. The US is the largest exporter of conventional weapons, taking up a third of all sales worldwide. That hasn't changed much but other trends have – deliveries to Southeast Asia nearly doubled and the number of arms to India and Pakistan both rose sharply. Siemon Wezeman is a Senior Fellow with the Institute that released the new data. He joins us by phone from Stockholm.
To see the updated database of arms transfers, dating back to 1950: http://www.sipri.org/databases/armstransfers
Conservatives win big in Colombia's congressional elections
Conservative parties dominated congressional elections in Colombia yesterday, taking more than 65 percent of seats in the senate and a majority IN the house.  The winning parties are allied to Colombian President Alvaro Uribe and some say their victory ensures the continuation of Uribe´s hard line security policies.  FSRN's Manuel Rueda has more from Bogotá.