March 8, 2010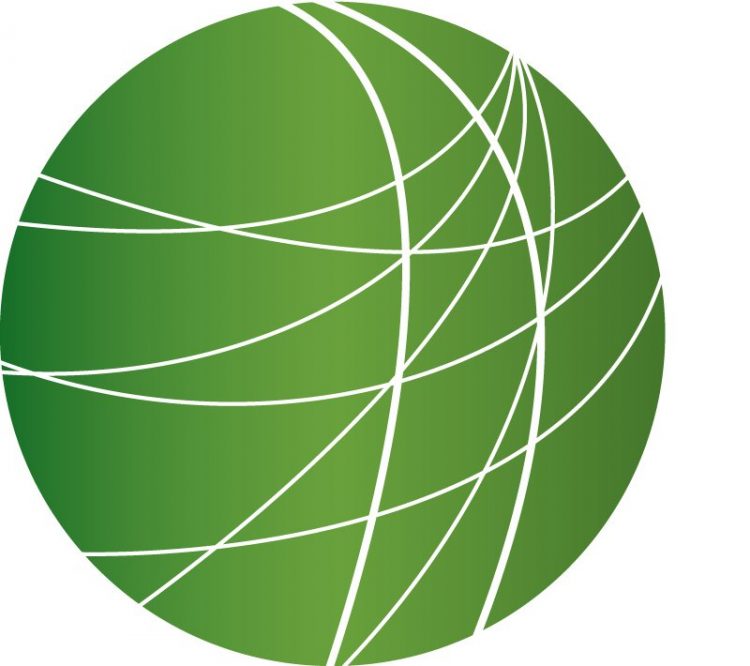 In Burkina Faso, commemoration of Women's Day draws attention to cotton industry
Women in Haiti press for larger political voice
Investigation finds systemic failures in confronting sexual assault on US campuses
Secretary of Education marks civil rights event with pledge to address inequality in education
San Francisco high school for immigrants set to close after three decades
HEADLINES
Hundreds killed in religious violence in Nigeria
Hundreds of people have been killed in more religious violence in Northern Nigeria. Sam Olukoya reports.
The violence occurred in Dogo-Nahawa, a village outside the city of Jos early Sunday morning. Some estimates put the death toll as high as 500. Many of the dead were cut into bits and burnt during the attack on the predominantly Christian settlement.  The dead are mainly children, women and the elderly who were unable to flee the attackers, who are said to be Muslims.  The attack is seen as a spill over of a January clash in Jos between Christians and Muslims, in which more than 300 people were killed.  Almost 100 people have been arrested so far; the religious crisis is one of the key challenges to have confronted acting President Goodluck Jonathan, who is currently standing in for the country's ailing president.    Even though the acting president deployed troops in the city, the latest violence has made many doubt the effectiveness of the troops ability to protect them.
Sam Olukoya, FSRN, Lagos.
Earthquake in Turkey
An earthquake in eastern Turkey killed at least 51 people, and injured more than 70.  The 6 point 0 quake struck near the city of Elazig around 4:30 Monday morning, its been followed by a smaller 5.6 magnitude quake, and dozens of aftershocks have also been felt in nearby villages.
Iraqis await election results
Preliminary results from Sunday's parliamentary elections in Iraq are expected in the next few days. Election day was marred by several bombings throughout the country, 38 people were killed in Baghdad.  The estimated voter turnout was between 55 and 60 percent; lower than the 76 percent that turned out in 2005.  Members of several parties have already voiced accusations of voting irregularities; the election saw more than six thousand candidates running for 325 seats in Iraq's national assembly.
Indian law increasing women in government is delayed by protests
The Indian parliament today deferred voting on a bill that seeks to reserve a third of seats in the Parliament and state Assemblies for women. The Bill has been awaiting approval for more than a decade despite being supported by the opposition and Leftist groups.  From New Delhi, Bismillha Gellani has more.
[Sound of women shouting slogans outside the Parliament]
Hundreds of women began gathering near the Parliament building early Monday morning to celebrate what was hyped to be a historic moment.  The ruling congress party had the required numbers, and was confident that the Women's Reservation Bill would be passed into a law. The government even said that it would be a gift to Indian women on International women's day.  But as soon as the Bill was taken up for discussion, a political storm broke out in the Parliament.  Political parties opposing the bill disrupted proceedings, tore up drafts of the Bill, and forced adjournment of the house. The opponents are demanding a separate reserved quota for minorities and other disadvantaged groups.
Lalu Prased Yadav is President of the Rashtriya Janata Dal.  He's one of many who say the bill will only benefit upper-class women.  He wants it re-written to guarantee representation for socially and economically disadvantaged women.
"We are not against reserving seats for women. Make it 50% instead. But the way they are doing it is a politically dishonest.  It cannot be tolerated and we will use any democratic means to oppose it."
The government has called an all-party meeting to iron out the differences. Discussion and A vote on the bill will likely resume after the meeting on Tuesday.
Bismillah Geelani, Free Speech Radio News.
Obama nominates new head of TSA
President Obama has nominated former Army general Robert Harding to lead the Transportation and Security Administration.  Harding would be the first African-American head of the TSA, the agency in change of security at the nations airports.  From 2003 to 2009, Harding was CEO of a defense and government contracting firm that he founded.  Obama's first nominee to head the TSA, Erroll Southers, was blocked by Republicans because of concerns that he would try and unionize airport screeners.
Resigning Congressman says he was pushed out due to opposition to Healthcare bill
New York Congressmember Eric Massa's resignation is in effect as of this evening, according to his chief of staff.  The news comes just one day after Massa said he might try to rescind his resignation, issued Friday. Speaking Sunday radio station WKPQ, the Democratic Congressmember lashed out at his own party, saying he was forced to resign because he voted no on the healthcare bill last year in the House, and was expected to do so again.
"This administration and this house leadership have said, quote un quote that they will stop at nothing to pass this healthcare bill.  And now they have gotten rid of me and it will pass."
Massa is a proponent of single-payer healthcare, and opposed the bill because it doesn't go far enough.  His resignation came with the surfacing of allegations that he made inappropriate remarks to another man at a party in December.  Massa says that democratic house leader Steny Hoyer has made false remarks about an ethics investigation into Massa's behavior.
"I will not be ashamed of my actions, other than the fact that I used inappropriate verbal language.  And I was set up for this from the very, very beginning."
President Obama was in Pennsylvania today, lambasting health insurance companies, and calling on Americans to voice their support for passage of a healthcare bill.  Obama said the final push to have Congress vote on a bill is taking place over the next 2 weeks.
Biden arrives in Israel
Vice President Joe Biden arrived in Israel today; the visit comes just a day after Palestinian President Mahmoud Abbas agreed to re-start indirect negotiations with Israel, to be facilitated by US special envoy George Mitchell.  Over the next few days, Biden plans to visit the West Bank and Jordan, and he will meet with former Prime Minister Tony Blair, who is currently the UN's special diplomat for peace negotiations between Palestine and Israel.
FEATURES
In Burkina Faso, commemoration of Women's Day draws attention to cotton industry
Today, people across the world are recognizing International Women's Day. In some countries, it's a national holiday, including China, Russia and Vietnam. It's also a holiday in Burkina Faso where women get to relax while men take care of the family. Another way the country celebrates is by making cloth specifically designed for International Women's Day. There's a new pattern every year. But as Anna Boiko-Weyrauch reports, the cloth reveals a lot about cotton, which is the country's biggest industry.
Women in Haiti press for larger political voice
For decades, Haitian women have been organizing for rights in a society dominated by men. They struggle to address domestic servitude, prostitution, abuse by spouses and by UN troops, and a judicial system that often favors men. Their efforts work to carve out a way to contribute to the political discourse. And as recovery after January's devastating earthquake continues, the efforts are even more timely. For International Women's Day, FSRN's Judith Scherr profiles women activists in Haiti.
Investigation finds systemic failures in confronting sexual assault on US campuses
Today, top officials from the Department of Justice are visiting college campuses across the nation to address the issue of violence against women. The visits to twelve college campuses are part of the Justice Department's commemoration of the Violence Against Women Act, passed 15 years ago.
Justice Department figures show that one in five women will experience rape or attempted rape before the time she graduates. But perhaps even more astounding, says Kristen Lombardi from the Center for Public Integrity, is that this figure has been around for more than a decade.

"Well, I think that is an issue that many researchers are still trying to tackle and to understand."
Lombardi and the Center for Public Integrity did just that. They've recently concluded a 12-month investigation into college campuses, looking at how officials respond to allegations of sexual assault. The study interviewed 50 college officials and 33 female students who were survivors of sexual assault. It also looked at 10 years of complaints filed against schools. Lombardi, who is the lead author of the report, had one word to describe findings from the investigation:

"Troubling. In this latest series we found that students who have been deemed responsible for sexual assault on campus, and that term responsible is the equivalent of guilty in the college judicial system often face little or no punishment from the school administration, while their victims lives are frequently turned upside down."
Even in the cases of repeat offenders, university authorities rarely used expulsion as a punishment, says Lombardi. This leads some survivors of sexual assault to drop out or transfer from the school themselves.
One of those interviewed as part of the investigation was a former student at Indiana University named Margaux. She said that the lack of action, even when survivors of sexual assault come forward and identify the perpetrators, discourages women from reporting violence. Margaux spoke on a video posted on publicintegrity.org.
"When somebody does come up, like me, not every women is going to report it and when somebody does finally report it, this is the way they treat it. It's just going to become much bigger problem. Because these people are still going to be allowed to come back to the schools and continue to do the same things to more girls that probably won't report it."
Under Title IX, schools that receive federal funding must investigate allegations of sexual assault. The federal law bans sexual discrimination and guarantees students' right to education in an environment that isn't hostile.
When schools fail to investigate cases adequately, students can file a suit with the Office of Civil Rights, which is charged with determining if the schools are complying with federal law. But Lombardi says that even in the cases brought to the Office of Civil Rights, or OCR, the results often do not lead to action.

"The issue of lenient punishment really speaks to how administrators view the campus judicial process generally. The Justice Department's office on violence against women gives campus grants to help institutions improve their response and adjudications of sexual assault and that database includes about 130 colleges and universities receiving federal funds from 2003 to 2008. So these are schools that are aware of the problem of campus sexual assaults and are taking proactive steps or want to take proactive steps to combat the problem, but even these schools we found, by analyzing this database, rarely expel students who are found responsible for sexual assault."
Lombardi says there is a growing effort by advocacy groups to bring the issue before congress. Organizations like Security on Campus are pushing for legislative reform to close the loopholes in Title IX so that allegations of sexual assault are properly and fully investigated. The report, Sexual Assault on Campus, a Frustrating Search For Justice, released by the Center for Public Integrity is available here: http://www.publicintegrity.org/investigations/campus_assault/
Secretary of Education marks civil rights event with pledge to address inequality in education
March 7th marked the 45th anniversary of what is known as "Bloody Sunday." It was the first of three marches In Selma, Alabama for civil rights, specifically voting rights. As people marched, police used tear gas and beat protesters to dispel the march.  On this anniversary, Education Secretary Arne Duncan promised to enforce civil rights violations that continue today in the nation's schools. FSRN's Leigh Ann Caldwell reports.
San Francisco high school for immigrants set to close after three decades
Over 30 years ago, Chinese students in San Francisco brought a case to the Supreme Court that shaped the way immigrants are now treated across the country.  The decision brought language-based discrimination to the same level as race-based discrimination.  For San Francisco, it resulted in an innovative new school just for immigrants.  Now, after three decades of serving the city's diverse immigrant population, Newcomer High School is about to close its doors forever. As part of our ongoing series on education, FSRN's Scott Pham reports.