March 9, 2010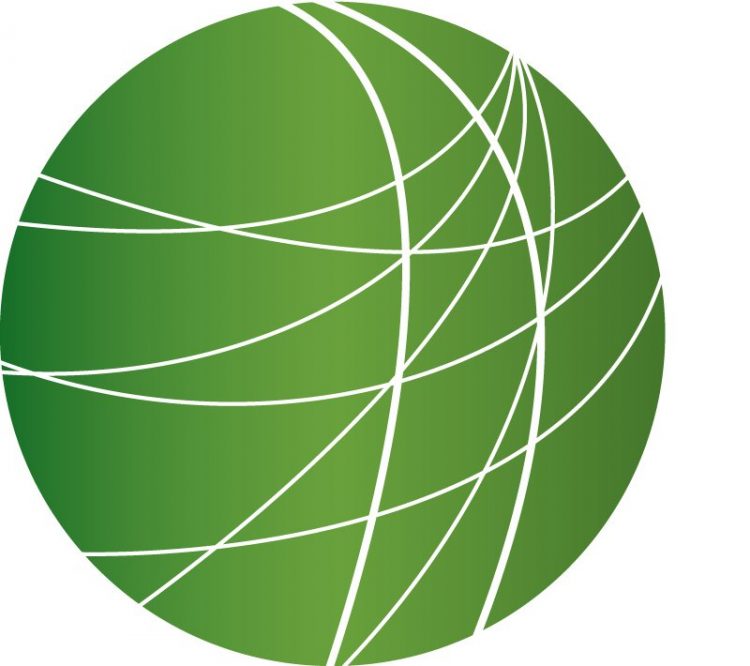 Momentum grows for action on health care reform
California prison workers go on strike over health care hikes
Renewed effort for climate change legislation focus of White House meeting
Energy independence linked to national security risks
Brazil announces trade sanctions on US products, highlighting role of government subsidies
HEADLINES
Nigerian Government under fire in wake of religious attacks
In Nigeria, acting President Goodluck Jonathan fired his security minister late Monday night; this follows a violent rampage over the weekend that killed hundreds.  Local residents have criticized the government for failing to provide adequate protection for villagers outside of Jos, an area that's seen an increase in religious violence over the past few months.  Un secretary general Ban Ki Moon says in addition to security, the focus should be on finding a solution to the religious conflict between Christians and Muslims.
"Nigeria's political and religious leaders should work together to address the underlying causes and to achieve a permanent solution to the crisis in Jos."
Uganda cant afford to treat AIDS patients
The Ugandan AIDS commission says it doesn't have the 4 billion dollars it will cost to supply medication to the 350 thousand Ugandans with AIDS.  The announcement comes just after the Global Fund to Fight AIDS, Tuberculosis and Malaria released its annual report.  It cites continuing advances in treatment, including the possible elimination of Mother to child HIV by 2015.  But the head of the fund is appealing to regular donors, and warning that a drop off in private donations due to the global recession could have devastating impacts in the treatment and prevention of AIDS, especially in Africa.
Burmese Junta publishes new election laws
The Military dictatorship in Burma released a new set of laws for this year's planned elections.  The first policy stipulates that the 5 members of the electoral commission must be seen by the generals as people with integrity.  It's assumed that this means the commission will be made up of people loyal to the ruling junta.  The elections would be the first since 1990, when pro-democracy Activist Aung San Suu Kyi won by a landslide, but the results were not honored and Suu Kyi was arrested.  Suu Kyi is scheduled to be released from house arrest in November, although she's barred from standing for election, its still likely the election will be held before her release.  The UN and the international community have called for the more than 2000 political prisoners in Burma to be released before the elections are held.
Tibetans in India try to break into Chinese Embassy
A day ahead of the 51st anniversary of the Tibetan National Uprising, Indian police arrested a group of Tibetan refugees after they tried to storm the Chinese Embassy in New Delhi.  Bismillah Geelani has the story.
Dozens of Tibetan exiles staged a protest in front of the Chinese Embassy in New Delhi. Holding Tibetan Flags, the protesters shouted slogans against Chinese repression; one chained himself to a pole. At least 20 were arrested as they tried to force their way into the Embassy building.  One of them is 25-old Yongzam, a member of the Tibetan Youth Congress

"We want withdrawal of Chinese troops!  Justice has been raped in Tibet! No human rights in Tibet, we want freedom!"
The Police say all the detainees will be released later today.  India is home to the majority of Tibetan exiles, including their spiritual leader the Dalai Lama.  Exiles all over the world have planned a series of protests on Wednesday to mark the 51st anniversary of their struggle against Chinese rule in Tibet.
Bismillah Geelani, Free Speech Radio News.
Post election protests continue in Togo
For the fourth day straight, police in Togo's capital city have attacked hundreds of demonstrators, who are out in the street protesting a March 4th election, which they say was fraudulent.  Police set up roadblocks, and used tear gas and water cannons to break up demonstrations, and to prevent Opposition candidate Jean-Pierre Fabre from reaching the protests.  Fabre has refused to concede defeat; he says his party has proof of rigged votes in the victory of incumbent President Faure Gnassingbe.  EU election observers did not mention the alleged ballot stuffing or vote rigging in a preliminary report, but said there was evidence the ruling party may have tried to buy votes by handing out rice.
Supermarket Workers on strike in New England
More than 300 Boston-area super market workers are on strike after contract negotiations broke down between them and their employer, Shaw's Supermarkets of New England. Chuck Rosina has the story.
Members of United Food and Commercial Workers Union Local 791, who work at distribution centers for Shaw's supermarkets, voted overwhelmingly to go on Strike on Sunday. The company's proposed cuts would cost union workers about $28 per week, or about $1,456 annually for family health insurance plans.  The picket began on Monday at the Methuen, Massachusetts Warehouse, from which much of the perishable foods are delivered daily to the markets.  Today, union members fanned out to set up picket lines at several local stores in the Boston area.  Public opinion has been mixed, with some saying that Union members are being greedy in a tough economy, and that they should be thankful for even having a job.  Peter Derouen, spokesperson for the Union, refutes that claim:

"This is not a greedy situation in the least.  This company is trying to use the economy as an excuse to shift the major cost of their health care onto these workers, and that's totally unacceptable."
Shaw's is owned by the Minnesota based Supervalu Corporation, which earned over 100 million dollars in the third quarter of last year.
Chuck Rosina, FSRN, Boston.
Catholic school kicks out child of lesbian parents
A Catholic elementary school in Boulder Colorado has refused to re-enroll a kindergarten student because her parents are lesbians.  The Archdiocese of Denver has defended the decision made by the Sacred Heart of Jesus Church.  A protest was held outside the church on Sunday; advocacy groups are also investigating if the school broke any laws in refusing to re-admit the student.
Indian law guaranteeing government seats to women moves forward
And following up from a story we reported yesterday, the upper house of India's parliament has approved a law that would guarantee one-third of the seats in the country's legislature and state assemblies will be held by women.  The constitutional amendment, which has faced opposition for the last 14 years, still has to be approved by the lower house of parliament, state assemblies, and the President.
FEATURES
Momentum grows for action on health care reform
President Obama has been stepping up pressure on health care reform, calling for an up or down vote on the bill, and some progressive groups and lawmakers who once opposed the legislation are now pushing for it too. FSRN's Karen Miller has more.
California prison workers go on strike over health care hikes
In Oakland, California, prison health care workers went on strike today to protest what they call unfair labor practices by their employer, Tennessee-based Prison Health Services, a for-profit corporation. Alameda county has a $77 million contract with Prison Health Services or PHS at two facilities, the Santa Rita Jail and Glenn Dyer Detention Center.
Workers are represented by SEIU International. They say PHS is raising healthcare copays and deductibles to an unaffordable rate.
Outside the Santa Rita Jail, about 140 workers gathered for the the day-long strike, including Dona Chatman, a licensed vocational nurse at the jail for nine years. She said the changes to healthcare benefits would affect her drastically.

"I'm a single mom myself, I have four children, and often times my children do get sick, they have asthma, so if I have to take them to the hospital and pay that type of money, it would definitely set me back. To take away my benefits, it would almost be like taking away our wages that we worked so hard for in our last contract."
Under the contract with Alameda country, PHS was also supposed to budget for an increase in wages – but that's now off the table, according to the SEIU. Chatman says wages have a direct impact on whether or not they can provide adequate care to prisoners.
"There was a point in time when we were extremely short staffed which was in our last contract, and it was because we faught to get that wage skill in and we were able to get worker in and have been able to keep them so that we haven't been short staffed but they're trying to take that away from us, which would take us to where we were before: very short staffed and our inmates not being properly taken care of."
Union officials also say PHS has started an intimidation campaign against workers, including issuing notice of a seven day lock-out following today's action. Chatman says despite the threat of a lock-out, they'll attempt to return to work Wednesday. Union officials are scheduled to resume negotiations with Prison Health Services on Thursday.
Renewed effort for climate change legislation focus of White House meeting
The President called a group of Senators to the White House for a discussion on energy and climate change. The bi-partisan meeting is an attempt to gather momentum to move forward on legislation. The House passed a climate change bill last year, but the issue has been stalled in the Senate. Like the House bill, the central component of the Senate climate change legislation is cap and trade. The plan puts pollution limits on dirty industries and allows those whose emissions fall below the limits to sell, or trade, their credits. The idea is to gradually implement stricter regulations over time, which would decrease pollution. Three senators in particular are being seen as essential to the meeting at the White House. That's Democrat John Kerry, Republican Lindsay Graham and Independent Joe Lieberman. They have been working behind the scenes on a new, bi-partisan climate change bill. FSRN's Leigh Ann Caldwell caught up with Senator Graham in the halls of Congress.
Energy independence linked to national security risks
For several years, foreign policy experts and defense analysts have been linking global warming to future national security risks. This year, for the first time, The Department of Defense has acknowledged that climate change and oil dependency are threats to national security. US veterans from the wars in Iraq and Afghanistan are also making the connection. They've launched a new campaign dubbed "Operation Free" which seeks to raise awareness about the effects of oil dependency and promote clean energy and green jobs. FSRN's Martha Baskin reports from Seattle where the "Operation Free" tour recently stopped.
Brazil announces trade sanctions on US products, highlighting role of government subsidies
Brazil has announced trade sanctions against US products, saying that government subsidies to the American producers give them an unfair advantage in the global market. This follows a decision last year by the World Trade Organization which approved millions of dollars of penalties on US products for policies  the organization said violate trade regulations. And in 2008, the WTO said that the US wasn't doing enough to decrease aid to producers of one crop in particular: cotton. The rare move brings attention to a practice in the US that countries have long denounced: that's the government subsidies for large farms and agriculture businesses.
To discuss this latest move, we're joined by Deborah James, Director of International Programs at the Center for Economic and Policy Research.