April 16, 2010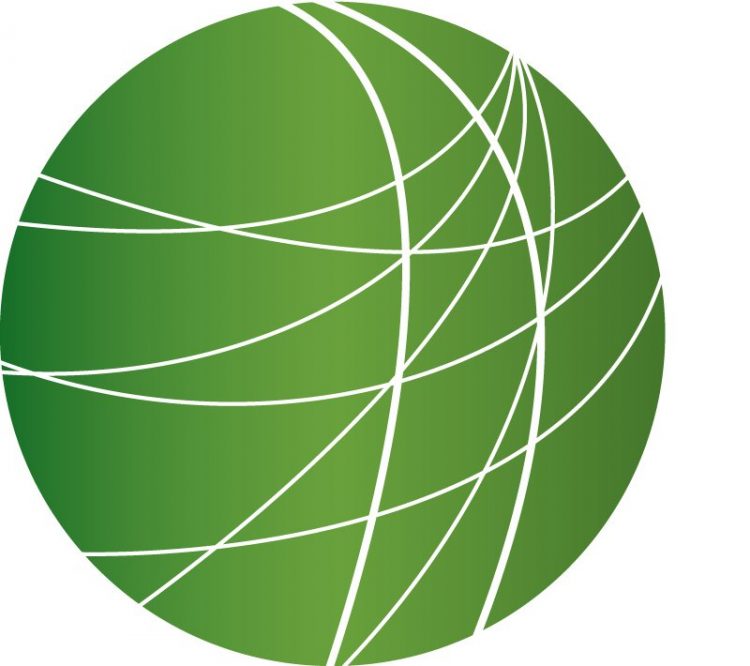 SEC files suit, saying Goldman Sachs profited from risky housing market
Obama orders end to restrictions on hospital visits for same-sex couples
Immigration raids hit neighborhoods across Arizona
People march in Tampa to draw attention to farmworkers' rights
UN report calls Bhutto assassination a "failure" of government protection
Bolivians mark landmark water war protests in Cochabamba
Download Audio
HEADLINES
Appeals Court nominee Goodwin Liu gets Republican pushback
Today Obama Appeals Court Nominee Goodwin Liu took questions from the Senate Judiciary Committee.  Liu, like most Obama nominees before him, is facing challenges from Republicans.  Senator Diane Feinstein took on one of Republicans' loudest complaints  – that Liu had left out material on his questionnaire.
"I'd like to take a look at just a few of President Bush's nominees.  Let me begin with the Chief Justice.  Chief Justice Roberts failed to provide documentation for over 75% of the speeches and remarks listed in his questionnaire.  Not a single Republican objected…"
Republicans also consider Liu too liberal, though Liu tried to dispel the importance of personal politics in an exchange with Delaware Democrat Ted Kaufman.
Sen.  Kaufman: "So you don't have real flexibility in terms of your personal beliefs on the issues?"
Liu: "Personal beliefs, I believe Senator Kaufman, never have a role in the act of judging."
Goodwin Liu is a former Supreme Court Clerk, Rhodes Scholar, and is currently an Associate Dean of the Berkeley Law School.
Bush CIA head approved of torture tape destruction
The head of the CIA under the Bush Administration approved of destroying tapes that showed agents using torture on two terrorist suspects being held by the US in Thailand.  The New York Times reports Porter Goss gave his approval after the tapes had been destroyed by a staffer.  He allegedly did not know about the plans before the tapes were destroyed.
Florida Governor vetoes controversial educational reform
Last week on FSRN we reported on several controversial education bills moving forward in the Florida Legislature.  Some are still on track.  But as Seán Kinane from WMNF Community Radio in Tampa reports, the most contentious one has been vetoed by Republican Governor Charlie Crist.
Florida's Senate Bill 6 would have tied teacher pay and evaluations to student scores on standardized tests and effectively eliminate teacher tenure.  Since it was passed last week, there has been wide-ranging backlash including students walking out of classes, teachers calling in sick, and rallies across the state.  These events were keenly watched by Governor Crist, who signed the veto Thursday afternoon.

"The incredible outpouring of opposition by teachers, parents, students, superintendents, school boards, and legislators has greatly influenced my decision."
Other Republican-sponsored education reforms still have life.  The state Constitution requires strict limits on the number of students in each class, but a November ballot measure could weaken those limits.  There are bills to increase funding for private school vouchers and loosen prohibitions on using state funds for students to attend religious schools.  Seán Kinane, FSRN, Tampa.
Ship full of suspected toxic waste ceased in Nigeria
Nigerian security agents impounded a ship suspected to be carrying toxic waste Thursday.  Despite international treaties that ban the shipping of toxic material, violations are common and waste is often transported from developed to developing countries for disposal.  Sam Olukoya reports from Lagos.
Authorities impounded the ship as it arrived at the Lagos port from Europe.  A Dutch agency said the ship slipped through security checks in Rotterdam, and it suspected the vessel was carrying toxic electronic waste like disused lead batteries and unserviceable television sets.  Such items are prohibited from being shipped between nations under the Basel Convention.  The ship's port of origin has not been released.
Following an inspection, a Navy spokes person told AFP that the TVs and batteries were intended for resale – a legal practice.  But Nigerian concerns are not unfounded; the country has been used as a toxic materials dump by developed nations in the past.  In addition, not all countries have ratified the Basel Convention – including the United States.  Sam Olukoya FSRN Lagos.
Activists push for court approval of Media Reform law
Media activists are calling on the Argentine Supreme Court to allow democratic media reforms to go through.  Tens of thousands marched to the Buenos Aries court yesterday to keep the pressure on, as FSRN's Marcos Federman reports.
After Congress approved a new media reform law last December, multimedia conglomerates in Argentina filed lawsuits to block the legislation.  The companies are worried because the new law divides TV and radio licenses into thirds: one third for private businesses, one for NGOs and one for the government.
More than 300 social organizations are supporting the law, and supporters came from all over the country to march.  Julio Cesar Rios of the NGO Carta Abierta was carrying the flag of his organization:
"To defend this law is to defend Democracy.  This new law really allows freedom of speech by opening new channels of communication all across the country, and it crushes media monopolies."
Now it's the Supreme Court's decision whether to take up the case.  A timeline for this has not been set.  Marcos Federman, FSRN, Buenos Aries.
FEATURES
SEC files suit, saying Goldman Sachs profited from risky housing market
The Securities and Exchange Commission filed fraud charges against Goldman Sachs today, accusing the investment and securities company of knowingly profiting off the toxic housing market. The suit says Goldman Sachs and Vice President Fabrice Tourre made misleading statements and omissions in connection with a complex financial scheme in which the defendants presented risky subprime loans to their customers. According to the lawsuit, while customers lost over $1 billion, hedge fund giant Paulson & Company, which was involved in the scheme, made more than $1 billion in profits. Paulson & Company has not been charged. In a statement, Goldman Sachs said the charges are "completely unfounded in law and fact."
Obama orders end to restrictions on hospital visits for same-sex couples
Same-sex couples will now face fewer restrictions at hospitals. President Obama has directed the Department of Health and Human Services to end discrimination against gays and lesbians when it comes to hospital visitation rights and end-of-life decisions. Tanya Snyder has more.
And also from DC., people are gathering to push for legislation that would give Washington a vote in Congress or full autonomy over local issues.  President Obama issued a statement in support of the effort today, urging congress to "finally pass legislation that provides DC residents with voting representation and to take steps to improve the Home Rule Charter." House Majority Leader Steny Hoyer said he intends to bring the DC Voting Rights Act to the House Floor for a vote next week.
Immigration raids hit neighborhoods across Arizona
In Arizona, more than 800 agents from federal, state and local agencies fanned across the state Thursday in an operation that targeted human smuggling networks. The raids come just days after the Arizona legislature passed a controversial immigration criminalization bill. Human rights and immigrants' advocates are voicing their concerns From Tucson, Amanda Shauger reports.
People march in Tampa to draw attention to farmworkers' rights
Hundreds of people filled the streets of Tampa, Florida today, on the first day of a 3-day March for farmworkers rights.  The march will end at the headquarters of the Publix supermarket chain, the latest target of the Coalition of Immokalee Workers. The Florida based farmworkers have won higher wages from large chains like Taco Bell, McDonalds, and Burger King.  As FSRN's Andrew Stelzer reports, by focusing on supermarkets, the workers are hoping to tap into Americans' growing consciousness about where their food comes from.
UN report calls Bhutto assassination a "failure" of government protection
A long awaited UN report on the 2007 assassination of Pakistan's opposition leader Benazir Bhutto finds that Pakistan's government – then headed by Pervez Musharraf – failed to protect Bhutto even after multiple threats and that an investigation into the attack was a "deliberate" failure. Ambassador Heraldo Munoz, chair of the UN commission, presented the findings on Thursday.
"A range of government officials failed profoundly in their efforts. First, to protect Ms. Bhutto and second to investigate with vigor all those responsible for her murder. Not only in the execution of the attack but also in its conception, planning and financing."
The attack also killed 24 other people and injured 91.
To learn more about the findings, we're joined by Sharad Joshi. He's a Research Associate and faculty member at the Monteray Institute of International Studies in California. His research focuses on security issues and terrorism in South Asia.
Bolivians mark landmark water war protests in Cochabamba
In Bolivia, people are taking the streets again – ten years after the renowned protests pitted residents against one of the most powerful corporations in the world. Jessica Camille Aguirre and Aldo Orellana file this report from Cochabamba Bolivia.