April 21, 2010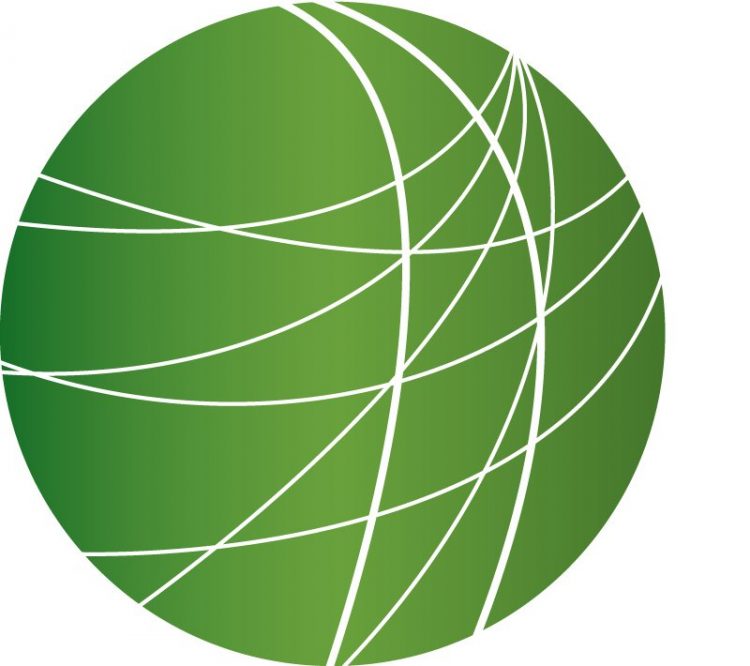 Banks increase effort to block financial reform as Republicans show signs of support
Supreme Court overturns ban on animal cruelty in videos, citing First Amendment
Advocates press Coca-Cola on destructive practices in India
Conference on nonviolent resistance opens in West Bank
Palestinian astrophysicist brings telescope tour to Gaza
HEADLINES
Seattle garbage collectors go on strike leaving 1 million residents without service
Hundreds of garbage haulers in Seattle went on strike this morning, after failing to settle contract disputes with their employer Waste Management.  In a statement, the Teamsters accuse the garbage company of not bargaining in good faith and violating several federal labor laws.  The Union's current contract expired at the beginning of April.
Employees are fighting for health care benefits and improved safety conditions.  A video posted on their "Seattle Trash Watch" website features Trash Collector Longinue Shipp.
"For them to take away health care, something we need… I mean if I go out here and bust my hump every day and I get sick out here because of the weather change or I injure myself, I would expect to have health care."
Waste Management serves approximately 1 million Seattle area residents, according to the Seattle Times.  The company says it's already in the process of hiring replacement workers.
AZ immigration bill sparks widespread protests
Nine activists are home from jail today after being arrested for chaining themselves to the capitol building in Phoenix.  They join a growing list of people and organizations that are outraged by the state's controversial new anti-immigrant bill.  Among other things, the law would require police to check the immigration status of anyone they suspect could be in the country illegally.  From Arizona, FSRN's Amanda Shauger has the latest on the resistance effort.
In Tucson Tuesday, students from local high schools, Pima County Community College and the University of Arizona walked out of classes, gathered at a local park and then headed to the state building to protest.  Joseph Drow was one of 50 students who walked out of Tucson High.
"Yah, at 11 o'clock, we had a, there was text messages going out throughout the whole Tucson area.  You know there was kids from rincon, pueblo, cholla, tucson high and everything.  They locked the gate on us pretty much and there was cars and everything waiting, you know cars waiting and once they opened up the gate that's when we just walked out"
Throughout the day, more than 200 people gathered to urge governor Jan Brewer to veto SB 1070.  Activists say the bill promotes racial profiling.  Students and other community members are meeting later today to plan their next actions.  Governor Brewer has not indicated whether she will sign, but only legally has a few days to decide.  Amanda Shauger, FSRN Tucson.
Rental housing unaffordable for rising number of Americans
Affordable housing continues to move further and further out of reach for most low- and middle-income American renters.  That's according the report "Out of Reach" released today by the National Low Income Housing Coalition.  Research analyst Megan DeCrappeo.
"We did see that despite a deep recession, rent continued to go up.  And we also observed that wages, unfortunately, are going down, leading to a larger gap between what people earn and what they need to earn to afford a decent rental home."
The group looked at the fair market rental price for two-bedroom apartments across the country, and calculated what hourly wage people would need to make to afford that housing.  Assuming that 30% of income goes to housing, the NLIHC found the so-called housing wage for the US is $18.44 – up from $17.84 in 2008.  The federal minimum wage is currently $7.25.
The average cost of a two-bedroom rental has risen 45% in just the past decade, yet wages have remained relatively stagnate since the 1960s.  Dean Baker, co-Director of the Center for Economic and Policy Research, says the economic forecasts are not much better.

"For 2010, 11, 2012, really several years going forward… we're likely to see very weak if any wage growth.  And what that means is that the ability of people to be able to afford decent housing is not likely to get any better, at least along this baseline path.  So that's not a pretty picture."
The NLIHC is proposing several housing policy changes – including upping the number of housing vouchers for low income Americans, preserving the affordable housing that is currently in existence, and putting more money towards building more reasonably-priced housing units.  There are currently several pieces of legislation in the works that will address at least some of these issues.
Rising food prices in India draw mainstream protests
Pressure is mounting on the Manmohan Singh-led central government in India to curb rising food prices.  After nationwide protests by Leftist groups earlier this month, the conservative main opposition party is jumping on the issue.  Today it led a massive demonstration in New Delhi.  FSRN's Bismillah Geelani reports
More than one hundred thousand people from across India converged in New Delhi for the rally, organized by the Hindu nationalist Bhratiya Janata Party, or BJP.  Vehicular traffic came to a standstill in several parts of the city as protesters marched through the main streets.  Many of the protesters carried grains and vegetables in their hands.  They blame the government's economic policies for the skyrocketing food prices.
Ravi Shankar Prasad is spokesperson for the BJP.
"This is a strong protest from the entire country, a historic rally in Delhi to convey the strongest disapproval and protests against the rank mismanagement of India's food economy under the economist Prime Minister Manmohan Singh."
The protesters say the government should step down if it cannot control the situation.
Bismillah Geelani, FSRN, New Delhi.
FEATURES
Banks increase effort to block financial reform as Republicans show signs of support
As Democrats continue to push to bring the financial reform bill to a vote on the Senate floor, some Republicans are showing signs that they may support the legislation.  Meanwhile, financial lobbyists are ramping up their fight against the reform. FSRN's Matt Pearson reports.
Supreme Court overturns ban on animal cruelty in videos, citing First Amendment
President Obama was on Capitol Hill today talking to Senate leaders from both parties about the process to replace Supreme Court Justice John Paul Stevens, who recently announced his retirement.
When asked whether he would ever nominate a candidate who opposed abortion rights, Obama said he would say the same thing as every president that's ever been asked this question.

"I don't have litmus tests around any of these issues, but I will say that I want somebody who interprets the constitution in a way that takes into account individual rights and that includes women's rights."
Republicans are threatening to filibuster any nominee they view as "activist." But some legal scholars say the current, conservative court could be the most activist in recent memory. The administration wants to nominate a candidate by the end of May and get the new justice seated and staffed by the next session.
Meanwhile, the Supreme Court ruled yesterday that it is legal to make videos showing cruelty to animals striking down a law they saw is too broad. Though some animal rights advocates are disappointed, first amendment scholars say the Court got it right. Tanya Snyder reports
Advocates press Coca-Cola on destructive practices in India
Today, Coca-Cola company held its annual shareholders meeting in Atlanta. Coca-Cola generated $8.2 billion in profits last year. In India – a country the company calls a key emerging market – sales increased by 21 percent in the last quarter of 2009. But critics say this growth has a tremendous price on the local communities and the environment, where the company oversees more than forty bottling plants and is the largest domestic buyer of sugar. Last month, a government committee in Kerala found that Coca-Cola should be held liable for $48 million in damages and was responsible for residents' health problems and water pollution.
These issues were brought to the shareholders meeting today by Amit Srivastava, coordinator with the India Resource Center, an advocacy organization that monitors globalization in India. He joins us by mobile phone in Atlanta.
India Resource Center: http://www.indiaresource.org/index.html
Coca-Cola Company: http://www.thecoca-colacompany.com/ourcompany/ar/downloads.html
Conference on nonviolent resistance opens in West Bank
Hundreds of Palestinians along with international and Israeli delegates attended the fifth conference on nonviolent resistance today. From the central west Bank village of Bil'in, FSRN's Ghassan Bannoura reports.
Palestinian astrophysicist brings telescope tour to Gaza
In the Gaza Strip, a Palestinian astrophysicist is touring the coastal territory. He's bringing with him a telescope, said to be the first of its kind in Gaza. And his mission is to educate people about the universe. FSRN's Rami Almeghari has more.