April 23, 2010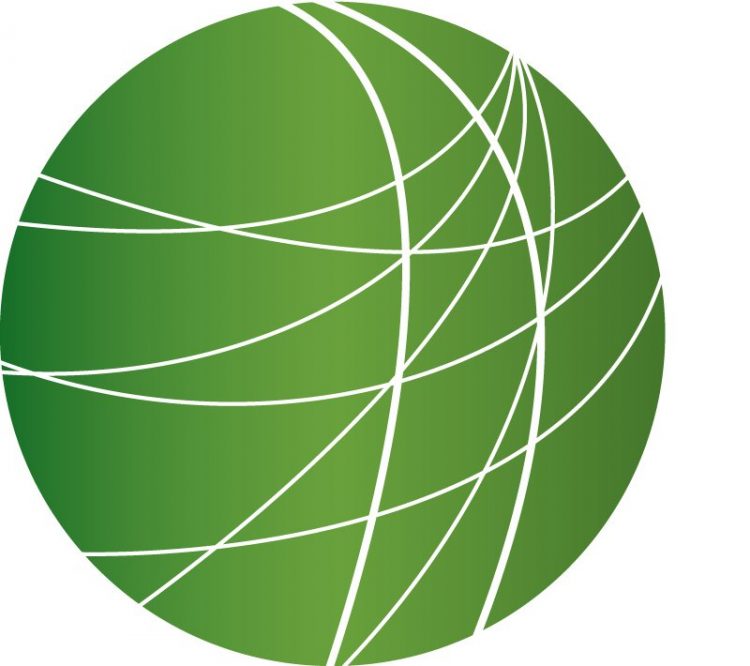 Government report details fraud in debt settlement industry
Students in Puerto Rico shut down university over tuition cuts and privatization
Investigation on financial crisis focuses on credit rating agencies
Indian program of free prosthetics spreads across conflict zones
Activists push German government to follow through on shut down of nuclear power
HEADLINES
Arizona Governor signs controversial immigration bill
Arizona Governor Jan Brewer signed a controversial immigration measure into law today. She described the measure as another tool to solve what she called a crisis that the federal government has failed to fix.
"This bill, The Support Law Enforcement and Safe Neighborhoods Act, strengthens the laws of our state. It protects all of us – every Arizona citizen and everyone here in our state lawfully. And it does so while ensuring that the constitutional rights of all in Arizona remain solid, stable and steadfast."
The bill mandates that police determine the immigration status of anyone they come in contact with – even if the only thing that suggests someone may be an immigrant is their physical appearance. Should they fail to do so – law enforcement agencies can be sued. The measure has been widely criticized by law enforcement, both immigrant and victim's rights advocates, and civil libertarians. President Obama said today that a failure to enact responsible federal immigration policy opens the door to irresponsible anti-immigration efforts like the measure in Arizona.

"The recent efforts in Arizona threaten to undermine the basic notions of fairness that we cherish as Americans as well as the trust between police and their communities that is so crucial to keeping us safe. In fact, I've instructed members of my administration to closely monitor the situation and examine the civil rights and other implications of this legislation."
In East Los Angeles earlier today, Latino truck drivers and day laborers said that if the bill is signed – they'd boycott the entire state of Arizona. Julio Marroquin is with the Laborers International Union of North America – they represent many organized transportation sector workers in Southern California.

"The truckers have decided that they won't take any food, merchandise anything to Arizona in response to what they are doing."
US Congress member Raul Grijalva – who led protests against the measure – closed his Arizona offices at noon today after receiving multiple death threats.
Multiple blasts across Baghdad kill more than 50
In Baghdad today, numerous bombs exploded across the city – at least 58 people are dead. Varying reports say there were between 6 and 13 blasts – most targeted Shia mosques during Friday prayers. The blasts follow yesterday's announcement that yet another high level al Qaeda leader was recently detained. In the past week, US and Iraqi forces have killed at least three high level al Qaeda in Iraq leaders, and detained a number of others.
Denmark forcibly deports Iraqi asylum-seeker 
Protesters gathered at the Copenhagen airport today to witness the forced repatriation of an Iraqi asylum-seeker and soon to be father-of-two. Sondre Bjordal was there.
Two American hikers detained in Iran suffering health issues
Two of the three American hikers detained in Iran are in ill health. Swiss diplomats were allowed to visit the three yesterday, and report that Sarah Shourd and Shane Bauer have both received medical attention while in the Iranian prison, but their families remain concerned. During their first visit in five months, Swiss authorities learned that the three are considering a hunger strike. Shroud and Bauer – along with Josh Fattal – say they accidentally strayed into Iran while hiking in July. Iran has indicated they will face as yet unannounced charges.
Whaling Commission offers compromise that allows commercial whaling
The International Whaling Commission has published a compromise plan that seeks to dramatically reduce the number of marine mammals hunted each year – but would allow commercial whaling, even in the Southern ocean whale sanctuary. The proposal would dramatically reduce the total number of whales killed each year by the three nations that continue to hunt despite a global ban on commercial whaling. Japan, Iceland and Norway would each commit to specific quotas – but would be allowed to hunt whales for commercial purposes with declining quotas over the next ten years. The commission next meets in June.
FEATURES
Government report details fraud in debt settlement industry
In Washington, finance ministers and world bank officials met in closed meetings to discuss bank reform plans in the US and other countries. Also on the agenda was Greece. The country requested the release of emergency loans. In a statement the International Monetary Fund said it had been working with Greece and it was "prepared to move expeditiously on this request." This afternoon protestors gathered outside the IMF building ahead of more meetings this weekend.
Meanwhile, a government investigation has found that the booming industry of – debt settlement companies – is engaging in fraudulent business practices.  These companies misled consumers and gave faulty advice to those trying to get out of debt. FSRN's Leigh Ann Caldwell reports.
Students in Puerto Rico shut down university over tuition cuts and privatization
Today students at the University of Puerto Rico are continuing a strike at campuses across the country. Dozens of students clashed with police yesterday and today local media is describing the atmosphere as calm but tense, as students continue to protest at campus gates. The students are protesting what they're calling a privatization of the public universities and a budget that could cut programs and tuition assistance.
To get the latest from Puerto Rico, we're joined by Anibal Nunez, he's a student at the University and is part of the negotiating team that represents the Action Committee of Law Students.
Investigation on financial crisis focuses on credit rating agencies
Lawmakers on Capitol Hill continued their investigations into the financial crisis, today examining the role of credit rating agencies. A Senate investigation found that credit rating agencies gave high ratings to risky securities and then failed to re-evaluate them even after discovering their rating models were inaccurate and outdated.  In an exchange with Senator Ted Kaufman, former Managing Director of Standard and Poor's Credit Market Services Frank Raiter suggested that employees who raised concerns were forced out.
"Senator, if you've been in business you know that the choices you face in a dilemma like this is that you can quit – if you have a family to support that might be a little bit tenuous – and some of us chose to do just that. I retired because I got tired of the frustration, but a lot of the analysts that left tried to fight the good fight. Many of them have subsequently been laid off and when you bang your head against the management wall and ask for the money and give them presentations and show them the benefits of the higher quality rating criteria and they come back and they say, but revenues will go down, you're faced with just that choice: either you continue to work there and you fight or you quit."
According to the Senate's 18-month long investigation, credit rating agencies like Moody's and Standard & Poor's issued ratings based on the drive for market share and to accommodate investment bankers. During the housing bubble, credit rating agencies brought in record profits, earning $6 billion in 2007 alone, according to the Senate's report.
Indian program of free prosthetics spreads across conflict zones
One of the hidden costs of war is injury. After attacks, land mine blasts or other accidents there are civilians who survive – but often with debilitating injuries. Many lose their limbs. But in India, a group is responding to this need and offering prosthetic fittings for free. And the effort has spread to other conflict zones across the world. From Jaipur, India, Jasvinder Sehgal files this report.
Activists push German government to follow through on shut down of nuclear power
The debate over whether to extend the life of Germany's 17 nuclear power plants continues. Ten years ago the government announced that Germany would phase out nuclear power by 2020 – shutting down all its nuclear power stations.
But last year Chancellor Merkel suggested that the lifetime of these nuclear power stations be extended, despite ongoing controversies about what to do with the nuclear waste.
Cinnamon Nippard has more from Berlin.