April 26, 2010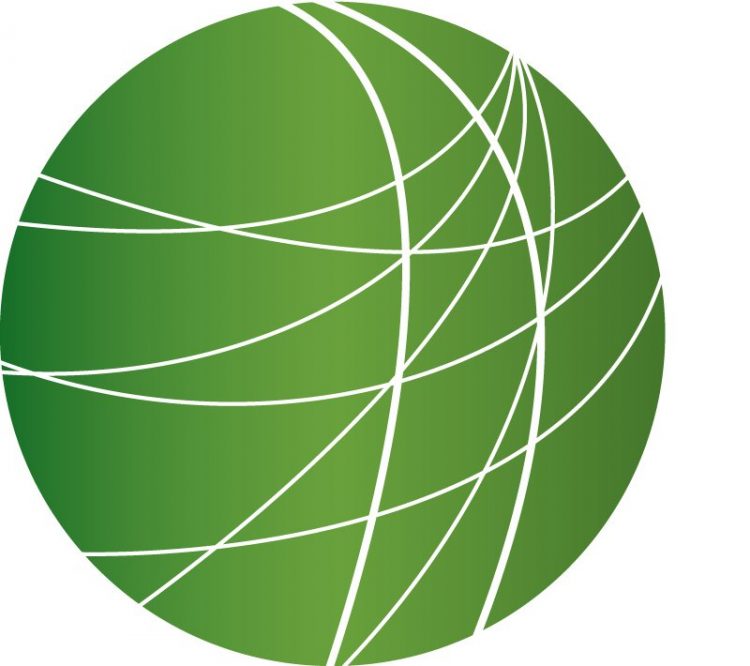 Congress to take up key issues: financial reform, immigration, climate change
Thai prime minister rejects compromise to end political crisis
In Sudan, incumbent declared winner in first multiparty elections in 24 years
Mexico City marks three years of legalized abortion; women outside still face risks
Armenians push for recognition of genocide as Obama wavers
HEADLINES
Manila shantytown fire kills 1 and leaves 10,000 homeless
More than 10,000 people are homeless today after a fire razed a shantytown in Manila yesterday. One person died in the fire. Philippine officials say that searing temperatures and strong winds contributed to the scope of the blaze likely caused by rigged power lines. According to the UN, some 35 percent of the four million people who live in Manila reside in similarly blighted areas. Survivors say they have received food, but are still in need to emergency shelter and sanitation services.
Israeli settlements: frozen or thawing?
US Envoy to the Middle East George Mitchell ended a three day trip to the region yesterday with no breakthroughs – he says he'll head back and try again next week. Today, Palestinian President Mahmoud Abbas signed a new law that outlaws the sale of goods made in Israeli settlements. Palestinians purchase between 200 – 500 million dollars of such goods per year. Meanwhile, building officials in Israel announced today that settlement activity in Jerusalem is effectively frozen. But Palestinian and Israeli peace groups say more settlements are being approved in and around Jerusalem. FSRN's Ghassan Bannoura reports.
312 settler- homes and a Jewish religious school will be built in a Palestinian neighborhood outside the walls of Jerusalem's old city, according to a report today from the Islamic Christian Commission in Support of Jerusalem and Holy Sites. The group says the new construction will be funded by American Jewish millionaire Irving Moskowitz. In other evidence that settlement activity continues, over the weekend Israel revealed plans to upgrade   a settlers post in Bethlehem city to a fully established settlement. The announcement was made as a result of a petition filed by the Israeli Human Rights group Peace Now, who brought legal action against Israel on behalf of Palestinian land owners. The outpost was established after March 2001 and therefore, it is among the outposts that Israel is obliged to evacuate according to the U.S Roadmap peace plan. Tension persists in Jerusalem, where local Palestinians tried to block a settler's march though the Silwan Palestinian Neighborhood in East Jerusalem over the week end. Israeli soldiers fired tear gas and rubber coated steel bullets — 30 Palestinians were injured. In further escalation, Israeli soldiers killed a Hamas fighter and injured 10 other teenagers, one critically today in a southern West Bank village. Ghassan Bannoura, FSRN, Bethlehem.
Afghanistan: UN leaves Khandahar, civilians killed, possible gas attack at girls school
Two more civilians are dead in Southern Afghanistan today – they were killed in blasts targeting a police convoy. Citing potential threats, the United Nations pulled its foreign staff out of Kandahar and encouraged local employees to stay home. NATO forces killed three Taliban fighters in Kunduz province today, where over the weekend girls at two schools fell ill after what is suspected to be a poisonous gas attack. As many as 80 students suffered headaches and vomiting – the Taliban has denied responsibility and condemned the attacks. And yesterday, shortly after news circulated that three other men were killed south of Kabul, protestors gathered and torched at least ten NATO fuel trucks. It remains unclear if the dead were civilian or insurgent.
24 Years after Chernobyl more than 100,000 march against nuclear energy
24 years ago today the Chernobyl nuclear disaster sent a radioactive cloud over Europe. But as countries struggle to meet CO2 emission reduction targets, nuclear power is making somewhat of a comeback. Last year Belgium decided to extend the operation of its three newest nuclear power plants by ten years. And while the German government contemplates a similar move, over one hundred thousand protesters took to the streets on Saturday to voice their opposition. Cinnamon Nippard has more from Berlin.
Around 120 thousand people formed a 75-mile human chain between two nuclear power plants in the north of Germany on Saturday, making it the largest anti-nuclear demonstration in the country to date. The human chain stretched from the Brunsbüttel nuclear power plant at the mouth of the river Elbe, down past Hamburg to the Krümmel nuclear plant. Both facilities have been plagued by frequent accidents in recent years. Anti-nuclear demonstrators are angry about the centre-right government's intention to extend the life of its 17 nuclear power plants. Chancellor Angela Merkel wants to revoke the nuclear phase-out law where all nuclear plants would be shut down by 2020. Tina Löffelsend from Friends of the Earth Germany says that the massive turn-out of people on Saturday sends a clear message to the government.
"I think they can hardly ignore this public protest. And even those that are pro nuclear energy certainly heard this very loud voice of the movement. I do believe it has an impact and this will certainly not be the last protest we will stage against nuclear this year."
The German government intends to finalize its national energy plan in October. Cinnamon Nippard, FSRN, Berlin.
Wal-Mart must face class action discrimination suit
An Appeals court in California says Wal-Mart Incorporated must face the class action music – more than 1 million current and former female employees say the worlds biggest private boss  pays them less than their male counterparts and that their promotions are fewer and farther between. Should the retail giant lose at trial  they could face billions of dollars in damages.
FEATURES
Congress to take up key issues: financial reform, immigration, climate change
Congress is in session this week and could have a lot on the table. Over the weekend, a series of legislative priorities were addressed by Senate Leadership. They include financial reform, immigration and climate change. FSRN's DC Editor, Leigh Ann Caldwell, is here to walk us through them.
Thai prime minister rejects compromise to end political crisis
Thailand's Prime Minister Abhisit Vejjajiva has ruled out a compromise offer by anti-government protest leaders. The deal would have dissolved parliament and scheduled elections in 90 days. As Ron Corben reports from Bangkok tensions are continuing to mount amid signs of growing civil unrest by the protestors known as red shirts.
In Sudan, incumbent declared winner in first multiparty elections in 24 years
In Sudan President Omar al Bashir has been declared the winner of the first multi party elections in more than two decades. The country's election commission said Bashir received 68 percent of the vote, despite claims of fraud and a partial boycott from opposition parties. A former rebel leader, Salva Kiir, has been confirmed in power in the semi-autonomous Southern region. Meanwhile, according to the BBC, some 55 people were killed in clashes along the north-south border over the weekend in the worst violence since the voting.
To discuss the elections in Sudan, we're joined by Dr. Francis Njubi Nesbitt, associate professor in the department of Africana Studies at San Diego State University.
Mexico City marks three years of legalized abortion; women outside still face risks
It's been three years since Mexico City legalized first trimester abortions. In an event to mark the anniversary, Mexico City's Public Health Minister said more than 39 thousand women have since accessed safe and legal abortions in the city's health clinics. But outside the Mexican capital, safe abortions have become harder to access – even in cases that are legal on paper – such as rape or when there is life-threatening risk to the woman. FSRN's Shannon Young has more from Mexico.
Armenians push for recognition of genocide as Obama wavers
Thousands marked the 95th anniversary of the Armenian Genocide over the weekend. Marches took place in cities across the world, including Los Angeles, Paris, Athens, London and Istanbul, Turkey.
More than one million people were killed and many others forcibly removed from the Ottoman Empire after a campaign launched by Turkey's Committee of Union and Progress also know as the Young Turks. In Ottawa, protesters gathered in front of the Turkish Embassy. Kevork Kazanjian is a Canadian-Armenian student.
"For 95 years we have been gathering every April to commemorate the genocide that began in 1915. We have been gathering not only to remember those who have been victimized but to also demand justice for all those who continue to be victimized today by the ongoing denial of this crime by the perpetrator."
Turkey refuses to call the events during World War I genocide, despite pressure from a growing number of countries that have officially recognized the events as genocide. President Obama said in a statement Saturday that it was "one of the worst atrocities of the 20th century," but stopped short of using the term genocide despite statements of support for genocide recognition during his campaign. Earlier this year a House committee narrowly passed a non-binding resolution that recognizes the 1915 genocide.