June 10, 2010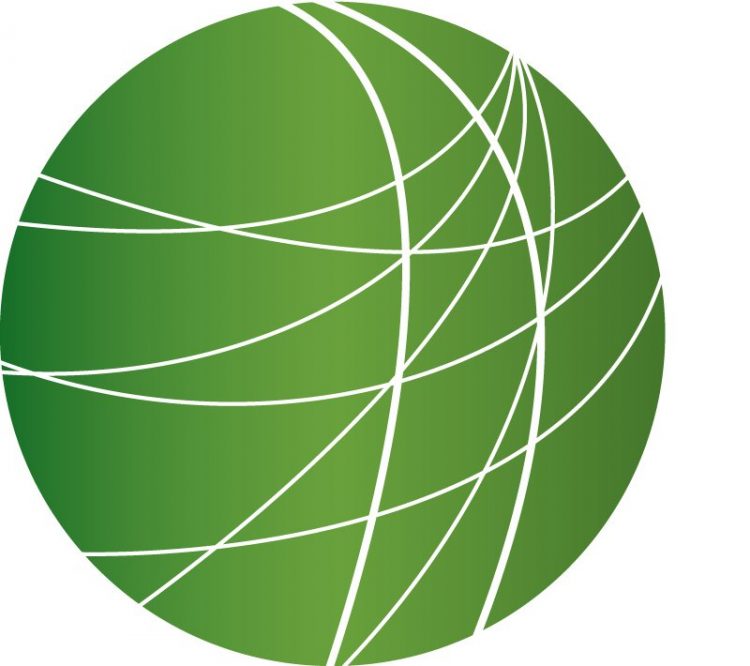 UN court finds two Serb officials guilty of genocide in former Yugoslavia
Local leaders say Gulf Coast response lacks leadership; compensation slow
Senate rejects attempt to block regulation of carbon emissions
TSA nominee deflects questions over unionization at agency
New York nears labor protection law for domestic workers
Download Audio
HEADLINES
US makes it easier for people to change gender designation on passports
New rules go into effect today, making it easier for people to officially change their listed sex on US passports.  The State Department will no longer require sexual reassignment surgery as a prerequisite changing the document.  Now the applicant must only have documentation from a physician that he or she has "undergone appropriate clinical treatment for a gender transition."
New report documents life for civilians living in Pakistan's tribal regions
"Nearly four million people are effectively living under the Taliban in North-West Pakistan without rule of law and effectively abandoned by the Pakistani government."  That, according to a new Amnesty International report, which gives a glimpse at life in Pakistan's Federally Administered Tribal Areas and the Northwest Frontier Province.  FSRN's Gabe Matthews has more from Islamabad.
For their report "As if Hell Fell on Me: The Human Rights Crisis in Northwest Pakistan," Amnesty International interviewed about 300 people who generally have no access to the mainstream media or the international community.
The human rights group found that the Taliban kills people who challenge their authority and imposes their rule by torturing elders, teachers, aid workers and political activists.  The Taliban also targets women, schools and health clinics and uses civilians as human shields.  The report suggests the Taliban killed 1300 people in 2009.
It also indicates the Pakistan Army does not have strategy to differentiate between civilians and militants.  But the military rejects the report, saying its based on false information.  US drone attacks are an issue as well, says Aia-Pacific Director Sam Zarifi:
"The US use of drones in Pakistan is under a very unclear legal framework.  It's essential for US to announce under what law it's operating these drones, what the chain of command is, what the rules of engagement are, and how people will be held accountable if they violate the laws of war."
The group is calling on the Taliban to stop torturing people, especially women.  In addition, it says Pakistan must stop violating international laws and care of displaced people.  Gabe Mathews, FSRN, Islamabad.
UK rejects OAS call for Falklands-Malvinas sovereignty negotiations 
Despite the leaking oil well in the Gulf of Mexico, internationally, prospects of offshore oil exploration and drilling have re-ignited the row between the UK and Argentina over the Falkland Islands, or Malvinas.  International pressure has been building on England to sit down to diplomatic talks on the issue, but as Marcos Federman reports from Argentina, without much success.
Earlier this week, all 33 countries of the Organization of American States (OAS) supported Argentina's desire to initiate negotiations with England over Falkland-Malvina sovereignty.  But Wednesday, Great Britain rejected the calls to open talks.  The two countries fought a brief war over the territory in the early 1980s, with the UK maintaining control.
Recently, Argentina hardened its position after British companies began offshore oil exploration.  Argentina says the exploration is illegal because it takes place in Argentine waters.  Argentine Foreign Minister, Jorge Taiana, declared that Great Britain's claim to the island almost 5 thousand miles away from British national territory is due to a "spirit of colonialism" that represents a menace in the region.
The British government announced their policy has not changed with the arrival of new Prime Minister David Cameron.  The government says it will not initiate talks unless the people of the Falklands ask for them.  Marcos Federman, FSRN, Buenos Aries.

More than 100 unionists killed internationally in 2009, most in Colombia
Colombia is the most dangerous place in the world to be a union member, according to a new study by the International Trade Union Confederation.  That country saw the deaths of the nearly half the 101 unionists killed world wide in 2009.  Manuel Rueda has more from Bogota.
The International Trade Union Confederation says 48 union members were assassinated in Colombia country in 2009, including 27 union leaders and five women.  Unions here claim their members face constant harassment from paramilitary squads and armed groups hired by company managers.
The Colombian government, however, rejects the Confederation's report.  The government says its security policies have helped reduced violence against trade union members, decreasing violence by more than 80% since 2002.  Interior Minister Fabio Valencia explained.
"Ahí incluyen lideres sociales que no son lideres afiliados.  Los afiliados los registrados en distintos sindicatos son 28 personas y tenemos el nombre la cedula el sitio absolutamente todo.
"In that list, they include social leaders who are not affiliated to unions.  There were 28 union affiliates killed last year; we have their names and document numbers."
The ITUC report says worldwide, union member killings went up by 30% in 2009.
Aside from Colombia, the most dangerous place to belong to a trade union is Guatemala, where 16 murders were reported last year.  Honduras, Mexico, Bangladesh and Brazil also saw numerous trade union members killed.  Manuel Rueda, FSRN, Bogota.
Oscar Grant trial begins in Los Angeles
And finally today the trial of former-BART security officer Johannes Mehserle began in Los Angeles.  Mehserle shot and killed an unarmed, prostrate Oscar Grant at an Oakland subway station in 2009.  Community outrage followed and continues.  Mehserle's defense argues he intended to use a stun gun, but mistakenly grabbed his gun instead.
FEATURES
UN court finds two Serb officials guilty of genocide in former Yugoslavia
Today the UN war crimes tribunal in the Hague convicted seven senior Bosnian Serb officials for crimes during the Balkan wars of the early 1990s. In the strongest conviction yet for the tribunal, two Serb officials were sentenced to life in prison for genocide for a 1995 massacre that killed some 8,000 Muslims in Srebrenica. The UN court called the killings and the evictions of tens of thousands a deliberate effort to remove the Muslim community there.
It draws to a close the largest trial conducted by the tribunal set up in 1993 to investigate the war in the former Yugoslavia.
To discuss the case, we're joined by David Kaye, executive director of the International Human Rights Program at the University of California, Los Angeles and a former international lawyer with the US State Department.
Local leaders say Gulf Coast response lacks leadership; compensation slow
Gulf Coast mayors told elected officials of their experiences over the last 52 days and called on lawmakers to take strong action on the oil spill – especially in anticipation of hurricane season that could make the devastation worse. One area severely affected by the disaster is Grand Isle, Louisiana located 60 miles southeast of New Orleans. Mayor David Camardelle said many in his community are waiting to be compensated by BP.
"Everyday I have a mom that comes in front of me and asks me, Mr. David, How am I gonna get food to my kids? I have 37 applications right now, as we speak, that are standing by at the community center as we speak this morning that's still waiting on a five-thousand dollar check. You got a deckhand on the boat that gets 2500 dollars maybe…Mr. Senator from Florida, this is a wake up call, what you said earlier, what we went through seven weeks ago, you're just opening your eyes this morning."
Camardelle said the most common employment for the islands 1200 residents is fishing and working for oil and gas companies – many of them now out of work. Camardelle himself is a third-generation fisherman.

"I gave my credit card before. I fed some families. I make $513 a week as mayor. I got my own family to raise. And I just talked to my secretary. I could promise you, I will let not let no one starve on my island."

Local officials also expressed frustration with the lack of leadership – questioning whether the Coast Guard, BP or BP's contractors were in charge. Bill Nungesser is President of Plaquemines Parish.

"Sometimes it feels like the contractor has more influence . . . we've got people in charge who don't know what they're doing."
Also today, President Obama was scheduled to meet in Washington with family members of the workers killed on the Deepwater Horizon oil rig. Next week, he will be making his fourth trip to the Gulf on Monday and Tuesday.
Senate rejects attempt to block regulation of carbon emissions
Meanwhile, as the oil disaster in the Gulf of Mexico has sparked more debate over the nation's energy policy, the Senate debated new regulations on carbon emissions. The EPA wants to regulate greenhouse gases under the Clean Air Act, the way they regulate other pollutants. Republican Senator Lisa Murkowski of Alaska attempted to stop them, saying a policy shift that broad should happen in Congress. But her efforts failed in a 47 – 53 vote. Tanya Snyder has more from Washington.
TSA nominee deflects questions over unionization at agency
The President's third nominee to head the agency that oversees safety at the nation's airports and other transportation hubs is seeing more success than the previous two who withdrew. But at the Transportation Security Administration, or TSA, the issue of collective bargaining has become a contentious topic.  At a confirmation hearing today, nominee Jon Pistole refused to say if he would support a union at TSA. FSRN's Leigh Ann Caldwell reports.
New York nears labor protection law for domestic workers
New York is poised to become the first state to establish a landmark set of working standards for housekeepers, nannies and other domestic workers. Many jobs in this sector are not covered by federal regulations and employees can face abuse and little protection. Both the senate and assembly have passed bills, which now need to be reconciled. Rebecca Myles has more.