June 11, 2010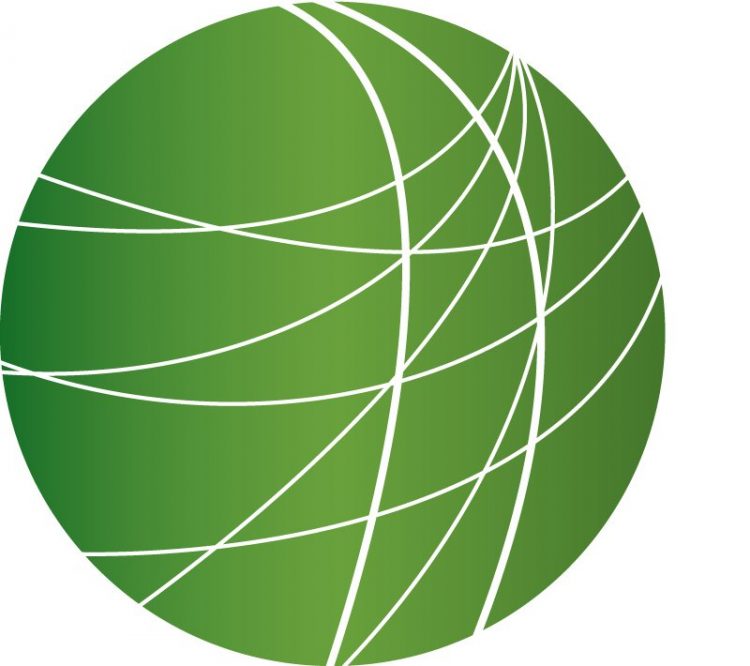 BP defies EPA, continues to use chemical dispersants in Gulf Coast
Protected areas, wildlife at risk in Gulf of Mexico oil spill
Trial opens for Bay Area transit officer accused of murdering unarmed 22-year-old
Bonn climate conference ends with little progress toward binding treaty
Gaza Flotilla member recounts arrest and detention after deadly attack
HEADLINES
Judge ups medical settlement for 9/11 first responders
After initially denying a smaller payout, a federal judge has now approved a settlement offer to help cover the medical expenses of 9/11 first responders and recovery workers.  But accepting the deal may prevent thousands from receiving a larger compensation package being mulled over by Congress.  From New York, FSRN's Andrew Stelzer has the story.
The $713 million dollar legal settlement would benefit 10,000 policemen, firefighters, medics and recovery workers who were on the front lines at the World Trade Center during 9/11, and in the months following.  Individual compensation ranges from $3,250 for plaintiffs with no injuries, to $1.5 million for those who died from respiratory disease.  In addition, all plaintiffs would get a $100,000 insurance policy to be used if they acquire certain types of cancer in the future.
But for the payout to go through, 95% of the plaintiffs must agree to the offer within 90 days.  One complication is that Congress is still considering a separate, much larger compensation package.  But that legislation would preclude anyone who takes the New York City payout from getting compensated again.
Attorney Marc Bern's law firm represents more than 9,000 of the 9/11 litigants.  He says there is concern that some plaintiffs will refuse the New York offer in hopes of a larger payout from Congress, which may never come.
"And if it gets to the point where its September 30th, the whole settlement could crater, and there could be absolutely, positively, no compensation given to these men and women, when this settlement is ready now."
Bern is calling on Congress to amend the legislation so that 9/11 the first responders could still accept the federal offer, minus the amount received in the New York settlement.  Andrew Stelzer, FSRN, New York.
Military closes controversial Army Experience Center in suburban Philadelphia
Anti-War activists are claiming victory after the US Army announced it will close the Army Experience Center, a multimedia recruiting center located in a mall outside of Philadelphia.  FSRN's Andalusia Knoll has more.
The Army Experience Center at the Franklin Mills Mall is a multi-million-dollar facility that features military style video games and helicopter and humvee simulators that young people can play with.  According to the military, the facility is a "twenty-first century destination for people to get acquainted with the work of the army."
Since the facility opened in 2008, anti-war activists have been protesting the center, saying that it preys on youth by drawing them in with video games, capturing their contact information and then recruiting them into the military.  Elaine Brower, an anti-war activist with Military Families Speak out, says the video games are very violent and desensitize the youth to killing.
"It's creating a whole generation of young children that really don't care about life and humanity and that war is a game and that they can just go in there and not have any repercussions mentally or emotionally."
The Army Experience Center says they are closing their doors July 31st because the center had only been an experiment to explore new recruiting tools that they will now implement across the country.  However, their lease at the mall runs until November 30th, leading activists to believe they are closing early because of widespread community opposition.  Andalusia Knoll, FSRN, Philadelphia.
Dozens dead in new violence in southern Kyrgyzstan
Violence is flaring again in Kyrgyzstan, where at least three dozen people are dead in the Southern part of the country.  The fighting began Thursday evening, and continued into the morning.  Observers suspect the violence is ethnically motivated.  The leader of the new government has declared a state of emergency and authorized the deployment of troops to the region.  Hundreds have been injured.
Fresh drone attacks leave more dead in Pakistan
Another CIA drone attack has killed at least 10 people in Pakistan.  This comes just one day after Amnesty International released a report on the humanitarian conditions of people living in Pakistan's tribal areas and called for US transparency on the its unmanned drone program.  FSRN's Gabe Matthews reports.
Today's attack was the second drone strike in the Data Khail area of North Waziristan in the past 12 hours.  Pakistani officials say the attacks killed 15 alleged militants.
But a witness on the ground, who spoke to FSRN under condition of anonymity, said he knew of 11 people who were killed and 3 injured.  Women and children were among the dead.  On Friday evening, locals in Data Khail continued to fear further violence because they could hear drones hovering overhead.  The witness did say some Afghan Taliban had recently taken refuge in the area and had become targets.  I'm Scott Pham reading for Gabe Matthews in Pakistan.
Iceland Parliament vote on same-sex marriage: unanimously 'yes'
And finally, today the Parliament of Iceland unanimously approved legislation to allow same-sex couples to marry.  Last year the country became the first in the world to elect an openly gay head of state.
FEATURES
BP defies EPA, continues to use chemical dispersants in Gulf Coast
Up to two million gallons of oil per day could be spewing into the Gulf of Mexico, according to revised government estimates. That would mean that the oil gushing from BP's Deepwater Horizon well far exceeds the Exxon Valdez disaster. But the exact number is still unknown. US Coast Guard Admiral Thad Allen said today that officials were still revising the estimates and that BP's recent action of cutting the riser pipe may have actually increased the flow rate.
As the oil disaster continues to grow, activists have planned a Worldwide BP Protest Day for June 12. They say they'll be holding events in 44 cities on 5 continents and want BP held accountable for the spill.
Environmentalists and local residents are also pointing out that BP is now three weeks late on an EPA deadline to find a less toxic dispersant than the one they're using. So far BP has poured more than a million gallons of the controversial dispersant into the Gulf. Environmentalists worry that the unprecedented use of chemicals could damage the ecosystem and present even more health risks to animals and humans. Tanya Snyder reports.
Protected areas, wildlife at risk in Gulf of Mexico oil spill
As BP continues its use of the dispersant, groups are raising concern over both the short and long-term effects of the spill on the wildlife in the Gulf Coast Region.  The area is a rich ecosystem that is home to endangered species, turtles, birds and other marine life. From the Florida Everglades to the Mississippi Delta and into Texas, its interconnected environment serves as the backbone for communities and cities along the Coast.
For more on this we turn to Stephen Saunders, former Deputy Assistant Secretary of the US Department of the Interior and president of the Rocky Mountain Climate Organization. His group, along with the Natural Resources Defense Council just released a report called, "Special Places at Rsk in the Gulf: Impacts of the BP Oil Catastrophe" and he joins us now to discuss the findings.
To access the report: http://www.rockymountainclimate.org/reports_2.htm
Trial opens for Bay Area transit officer accused of murdering unarmed 22-year-old
The trial of murder suspect and former Bay Area transit officer Johannes Mehserle has begun in Los Angeles. Mehserle shot and killed 22-year-old Oscar Grant while he was unarmed and prone on an Oakland train platform. The murder trial was moved to Los Angeles after Bay Area media repeatedly showed videos of the shooting taken by witnesses. Those videos, and a photograph taken by Grant himself, and what they actually show have become the central point of contention  between the prosecution and the defense.
FSRN's Dan Fritz files this report from Los Angeles.
Bonn climate conference ends with little progress toward binding treaty
The international climate talks in Bonn, Germany closed today with no significant breakthroughs that would mark progress on the way to a binding treaty by December. Instead, delegates focused on the Kyoto protocol. And developing countries raised concerns about upcoming legally binding reductions in emissions. Jenny Johnson reports.
Gaza Flotilla member recounts arrest and detention after deadly attack
On Thursday, a Brazilian American film maker and activist on board The Gaza Flotilla attacked by the Israeli Navy released a one hour unedited video taken before and during the attack. Previous video and audio had been controlled by the Israeli government and was heavily edited. The filmmaker said she smuggled out the memory card. It was released on the website, culturesofresistance.org.
Meanwhile, more information is also surfacing from interviews with participants. Earlier this week, FSRN reporter Judith Scherr spoke to Paul Larudee of Richmond, California, who put together a five-member American team for the international flotilla.
Larudee said during the flotilla attack he was beaten by Israeli soldiers and then spent three days in an Israeli jail.
Larudee has been working on issues around Palestine since the 1960s. In 2006 he co-founded the Free Palestine Movement and has been supporting delegations going to Gaza by sea for the last two years.
Judith began by asking Larudee if previous challenges had succeeded in getting goods directly to Gaza ports.