June 16, 2010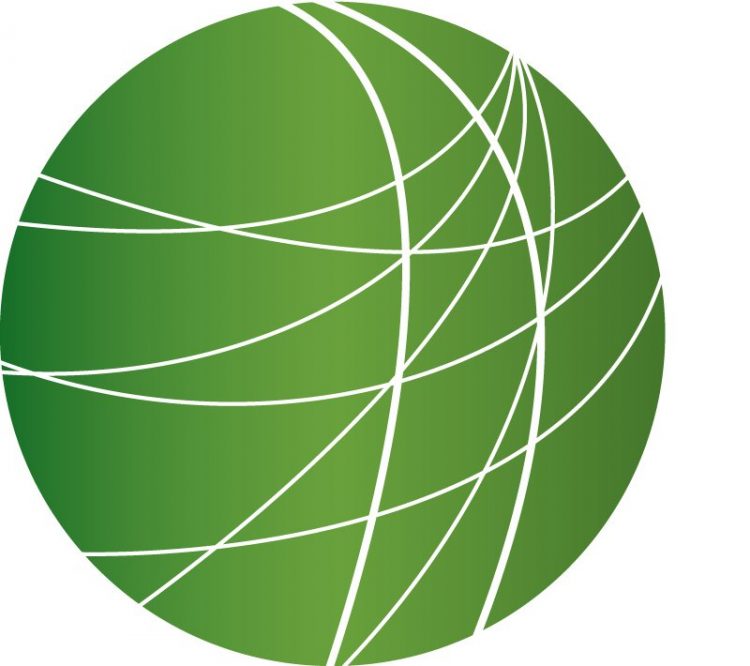 BP agrees to $20 billion independent fund for Gulf spill victims:
groups push for criminal accountability for BP
Lawmakers question Petreaus over troop withdrawal from Afghanistan
Argentine supreme court expands media access
Prison radio program in Colombia gets inmates on air
HEADLINES
Iceland moves ahead with Icelandic Modern Media Initiative
The Parliament of Iceland today voted to create what will likely be the strongest freedom of press laws in the world.  The Icelandic Modern Media Initiative aims to make the country a safe haven for internet journalism, providing heightened protection of sources.  The idea is that any media outlet in the world could house its servers in Iceland and be protected from lawsuits aimed at limiting freedom of the press.  It is still unclear how effective the laws would be.  The Neiman Journalism Lab at Harvard speculates that some international suits could still move forward, but media organizations would not have to worry about having their servers confiscated or shut down.  The Media Initiative has been pushed by the whistleblower site WikiLeaks.
Kyrgyzstan mourns dead after week of ethnic violence
After a bloody week of ethnic violence in southern Kyrgyzstan that left 180 people dead, the country today began 3 days of government-declared mourning.  The UN has set up a humanitarian aid operation, but officials say insecurity is hampering the shipments.  UN Coordinator Neal Walker says there's a need to open a humanitarian corridor.
"First is to speed up the volume of aid and its rapid delivery and secondly is to ensure that we are distributing equitably, targeting the most vulnerable and the most needy."
The violence has displaced thousands of people, many of whom have fled for neighboring Uzbekistan.  But that country is now limiting the number of Kyrgyz who are allowed to cross the border.
Thousands march at Durban World Cup stadium, protesting government spending
South African Police Services took charge of four World Cup stadiums this week, following the expulsion of security personnel who protested against low salaries.  Today, thousands of angry Durban resident marched in solidarity with the fired stewards and to protest government spending on the event instead of the country's poor.  This is a fourth protest since the start of the World Cup on June 11.  Davison Makanga reports.
The protest expressed the general sentiment of many poor South Africans – that the 4 billion dollars used to prepare for the tournament should have instead been used to provide housing and jobs.  Some 3000 protesters marched to the Durban stadium.
Now the FIFA Local Organizing Committee has come into the fray saying although genuine, the protests are ill-timed and present a bad image of South Africa.
Meanwhile, power disruptions are expected to begin next week if the electricity utility Eskom does not meet its workers' demands of an 18 percent salary increase.  Today, the trade union announced a deadlock with Eskom, which is offering 7 percent.  Public service workers are also threatening to boycott over their contract differences.  Davison Makanga, FSRN, Johannesburg.
Unemployment benefit extension fails in Senate
A bill that would extend and expand unemployment benefits for thousands of Americans, bridge the Medicare payment gap to doctors, and raise taxes on the profits of investment fund managers failed in the Senate today.  Several Democrats voted against the legislation.  Democratic leaders say they will now rework the bill, likely to reduce the overall price tag of the legislation.
Prop 8 trial closing arguments begin in CA
Today, closing arguments in California's Proposition 8 trial began.  The voter approved measure, which bans same-sex marriage, is being challenged in US District Court.  The San Francisco Chronicle reports that backers of the controversial measure are now urging the judge to go even further and revoke the 18-thousand same-sex marriages performed before the measure passed.  No matter what the final ruling is, the case is expected to make it to the Supreme Court.
US Lawmakers honor the contribution of slaves to constructing the Capitol
Leaders of both parties in Congress gathered today to pay tribute to a historically neglected group in American history — the slaves of African descent who helped to build the Capitol.  FSRN's Michael Lawson has more from Washington.
African-American historians for years have been aware of slave labor helping to construct one of the country's most prominent symbols of freedom and democracy.  Now Congress is formally acknowledging the contribution of these workers.  Representative John Lewis of Georgia and Senator Blanche Lincoln of Arkansas joined House and Senate leaders for a ceremony at the Capitol to honor their work.
In 2000, Congress authorized the bipartisan "Slave Labor Task Force," led by Lewis and Lincoln, to research the history of forced labor in constructing the Capitol.  One of the greatest challenges to recognizing the slaves was first finding out anything about them, according to historian Jesse J.  Holland.
"We were able to track down who the slave owners were and maybe sometimes even the first names of the slave, but there wasn't a lot of documentation done on who these slaves were and what their day to day lives were like."
Representative Lewis' office estimates 400 slaves worked 12-hour days, 6 days a week on the Capitol building.  Compensation for their labor was sent to their owners.  Two commemorative plaques will be placed in the Capitol Visitor's Center to honor their contribution.  Michael Lawson, FSRN, Washington.
FEATURES
BP agrees to $20 billion independent fund for Gulf spill victims
Today President Obama emerged from a meeting with BP executives at the White House saying that the oil giant has agreed to set aside a separate, independently monitored fund for victims of the devastating oil spill in the Gulf of Mexico. He said the commitment exceeds a current cap on what oil companies are liable for in the event of an accident.
"That's why I'm pleased to announce that BP has agreed to set aside $20 billion to play claims for damages resulting from this spill. This $20 billion will provide substantial assurance that claims people and business have will be honored. It's also important to emphasize that this is not a cap. The people of the Gulf have my commitment that BP will meet its obligations to them."
Obama said the fund would be run independently and be directed by the same lawyer, Kenneth Feinberg, who oversaw payments for families of victims of the September 11 terrorist attacks. The president also said that BP has agreed to designate $100 million for workers who are affected by the closure of oil rigs in the region.  Obama called BP a strong, viable company and said he was confident it could meet its obligations.
"BP's liability for this spill are significant and they acknowledge that fact. We will continue to hold BP and all other responsible parties accountable and I'm absolutely confident that BP will be able to meet its obligations to the Gulf Coast and to the American people."
It's the first time Obama has met directly with BP officials and is part of a renewed focus on the oil disaster in the Gulf of Mexico, that continues to leak crude oil into the ocean.
New estimates from the government's panel on gauging the spill now suggest the rate of oil is 60,000 barrels per day. As the crisis continues, the Obama Administration is attempting to respond to failures within the federal government that left the oil industry with little oversight.
Last night, in his speech from the Oval Office, Obama named a new head to the government agency charged with overseeing offshore oil drilling, Michael Bromwich, and said his job IS to be a "watchdog" of the industry. MMS is under scrutiny for having a cozy relationship with oil companies that led to many infractions and corruption, some directly involving BP's deepwater horizon rig, which is still being investigated.
Obama also reinforced his 6 month ban on deepwater oil drilling. But, despite pledges of the ban, oil drilling continues in the Gulf of Mexico. And as oil spills from BP's damaged well, the oil company continues pumping hundreds of thousands of gallons from other sites in the region, including the company's rig Atlantis, which is located 150 miles off the coast of Louisiana and draws oil from even deeper underwater than the rig that exploded on April 20. According to the Washington-based consumer group, Food and Water Watch, Atlantis has been operating equipment without the approval of hundreds of crucial safety documents and poses a risk even greater than the Deepwater Horizon well.
Meanwhile, groups are pushing for criminal accountability for BP.  To learn more about the federal response to BP and possible criminal measures that the government can take against the oil giant, we're joined by Russell Mokhiber, editor of Corporate Crime Reporter, that's a legal newsletter based in Washington DC.
Lawmakers question Petreaus over troop withdrawal from Afghanistan
General David Petreaus was back on Capitol Hill one day after fainting during his Congressional testimony. Showing no signs of illness or weakness, he briefed lawmakers on the US's role in Afghanistan. As FSRN's Leigh Ann Caldwell reports, his testimony comes as concerns over the war mount on Capitol Hill.
Argentine supreme court expands media access
In Argentina, some lawmakers and public interest groups are celebrating Tuesday's Supreme Court decision on a new media law that will redistribute radio and TV licenses amongst private, non-profit and state entities. The law gives community groups access to media for the first time in 30 years. Marcos Federman reports.
Prison radio program in Colombia gets inmates on air
A women´s prison in Colombia recently launched a radio station that is run by its own inmates.  The country's prisons are notoriously underfunded and overcrowded and prison directors say the radio station is part of a plan to improve life in prison. The new station includes legal advice for inmates and information on personal and mental health. Manuel Rueda visited the El Buen Pastor prison in the city of Cali and files this report.