June 18, 2010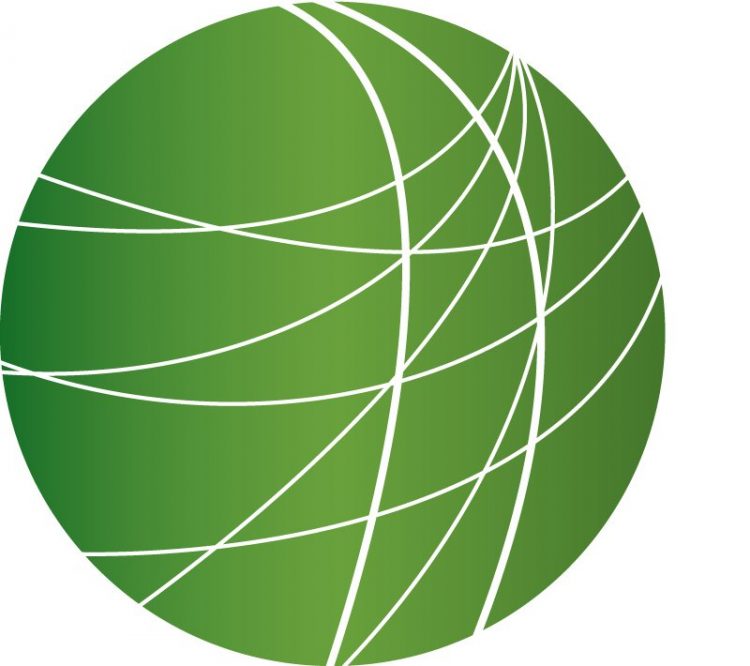 Democrats take on court decision on campaign spending
Feds refuse entry to US citizens
Poor People's Campaign fights racism and manufacturers in Benton Harbor, Michigan
Drop out rates stay high in America's urban high schools
HEADLINES
BP CEO Hayward yanked from oil spill clean-up supervision
BP CEO Tony Hayward is stepping down from is position overseeing the company's drilling and clean-up operations in the Gulf of Mexico.  This comes following an appearance before angry US lawmakers yesterday.  Hayward will still work for the oil giant, but in another unspecified capacity.  BP Chairman Carl-Henric Svanberg made the announcement today in an interview with Sky News.
Unemployment benefit extension fails again in Senate
A bill that would have extended unemployment benefits for thousands of Americans, in addition to filling the Medicare payment gap to doctors and raising taxes on wall street managers failed to pass the Senate once again, despite the dire warnings of Senate Majority Leader Harry Reid.
"We're in very perilous times here.  Unemployment compensation benefits have already expired.  These tax extenders, which are so important to business have expired, therefore it's essential that we get something done."
Reid also said Medicare payments to doctors would decrease by 21% if the bill wasn't passed before the weekend.  Despite this, the bill only garnered 56 of the 60 needed votes in the late-evening session.  This piece of legislation was a scaled back version of a similar bill that failed on Wednesday.
Somali government says it will investigate child soldier allegations
The US government is facing criticism for its funding of the Somali Transitional Government, after the New York Times revealed evidence that it utilizes child soldiers in its fight against Islamist militants.  Human Rights Watch says Somalia is one of five countries known to employ underage soldiers, yet has received recent military assistance from the United States.  US lawmakers are beginning to urge the State Department to withdraw aid to the Somali government until it can confirm it doesn't employ child soldiers.  And as FSRN's Mohammed Yusuf reports, although the Somali government has denied the charges, it is showing a basic willingness to comply.
The Somali government says it is strongly concerned and has ordered an investigation into allegations that the Transitional Federal Government has recruited and used child soldiers.  In a statement released to the media Somali President Sheik Sharif Sheik Ahmed stated that, contrary to recent assertions, quote, "the Somali government has not and will not knowingly recruit under-aged youth for the national security forces."  Abdirasak Aden is the Somalia's Information Ministry spokesman.

"We are ready for investigations to be carried out; But the Somali people know that our military forces are over age."
The United Nations and Somali human rights groups say that the government is fielding hundreds of children, some as young as nine, on the front lines.  It has long been acknowledged that the Islamist militants in the region use child soldiers, but allegations against the Somali government have been glossed over until now.  Mohammed Yusuf, FSRN.
Puerto Rican University student strike ends in apparent victory
A two month long strike by Puerto Rican public university students has come to an end after University officials agreed to cancel a planned fee increase that would have nearly doubled the cost of attending.  Thousands of students participated in the strike at campuses across the country.  The deal was negotiated by a court mediator yesterday, but still has to be accepted by the larger student body in a vote this coming Monday.  Part of the deal provides protection for strike organizers.
Fallout continues from controversial Bhopal ruling in India
Protests demanding accountability for the 1984 Bhopal Gas Tragedy continue in India, even as a panel of government ministers meets today to reconsider the demands of survivors and activists.  The leak at the Union Carbide plant in central India killed thousands of nearby residents.  FSRN's Bismillah Geelani reports from New Delhi.
The Ministers charged with re-examining the gas leak in Bhopal held its first meeting in New Delhi today.  The government set up the panel earlier this month, after the court awarded light sentences to those connected to the gas tragedy.  The ruling has evoked strong criticism in India and abroad.  Home Minister P Chidambaram Chairs the panel, which is expected to submit its report on Monday.
"The mandate is to look at relief, rehabilitation, remediation and all the options that are available to the government after the June 7 judgment.  And we will give our best and most sympathetic consideration to all these people who have suffered as a result of this tragedy."
Meanwhile, the main opposition Bharatiya Janata Party, or BJP, today led a protest in Bhopal demanding revision of the court verdict.  The protesters also urged the Indian government to put pressure on US authorities to extradite Warren Anderson, chairman of the Union Carbide Corporation during the disaster.  Anderson is the highest-ranking official accused in the case, but refused to subject himself to the trial when it began 23 years ago.  Bismillah Geelani, FSRN, New Delhi.
Utah man executed by firing squad
In Utah, death row inmate Ronnie Lee Gardner was executed by firing squad early this morning.  His request for a stay of execution did not come.  This was the first time in nearly 15 years that a US state has used a firing squad.  The execution method was thrown out in Utah in 2004, but those convicted before that date can still choose it.  In 1985, Gardner killed a bartender and then later an attorney while trying to escape from a courthouse.
FEATURES
Democrats take on court decision on campaign spending
Since January, some Democratic lawmakers have been looking for a way to "fix" a Supreme Court decision lifting restrictions on corporate campaign spending. Just as they thought they were getting
close, Democratic leaders withdrew the bill that was scheduled for a vote on Friday. Tanya Snyder has more.
Feds refuse entry to US citizens
The Obama Administration's expansion of the no-fly list is barring American citizens from returning to the country —  at times, leaving them in limbo in third party countries.
The FBI says it's necessary to keep air travel safe, especially after federal lapses in security over the failed bomb attempt at a Detroit-bound plane last Christmas and other recent incidents. Civil rights groups warn that the policy could violate constitutional protection and, in some cases, amount to rendition, when US citizens are sent to other countries to be interrogated.
Yusuf Wehelie is a 19-year old US citizen detained with his brother by the FBI in Egypt. Although he was eventually allowed to return home, US officials took away his brother Yahya's passport and have not allowed him entry into the US. Yusuf spoke to reporters about the situation earlier this week:
"A man wearing a suit soon entered and asked me some questions.  When I asked him who he was, he claimed to be the CIA and said that I would not go home until I answered his questions and he put me in prison.  He interrogated me for a short time, I then asked to use the restroom and I was taken to a small prison in the airport.  I was kept there overnight.  The next day, after only eating a small piece of bread, I was taken before an egyptian judge who allowed me to be released.  But I wasn't released.  Instead I was put into the back of an Egyptian police car, handcuffed, blindfolded and driven to what I believe to be the police ministry.  I was there and I was placed in a corridor with other prisoners shackled to the wall."
For more on this issue, FSRN's Dorian Merina spoke with Khadija Athman, she's the civil rights manager with the Council on American-Islamic Relations.
Poor People's Campaign fights racism and manufacturers in Benton Harbor, Michigan
The Poor People's Economic Human Rights Campaign is in the midst of a 12 week, 24 city march from the Mississippi Delta to Detroit for the US Social Forum that begins next week. Kelly Benjamin is embedded with the march as it makes it's way to Detroit and files this report from Benton Harbor, Michigan.
Drop out rates stay high in America's urban high schools
President Obama pledged to reform the country's education system during his 2008 campaign for president. And recently, the president released a plan to help America high school students graduate with the highest rate in the world. But there's significant obstacles to implementing the plan. In at least a dozen of the country's urban cities, drop out rates remain high and only half of all students are graduating. To understand what is causing students in the nation's urban schools to drop put, we sent FSRN's Matthew Petrillo inside the halls of Philadelphia's public high schools.