June 8, 2010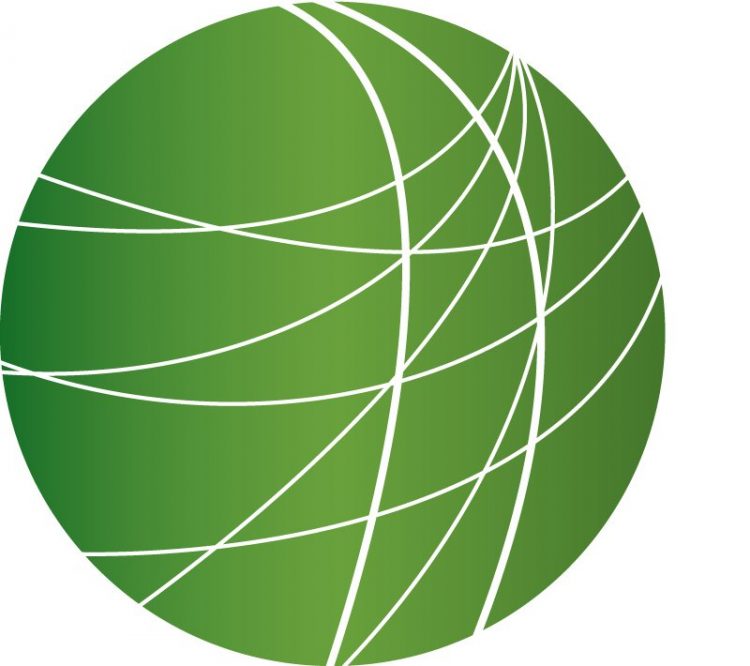 Humanitarian caravan heads to blockaded southern Mexican town
Bush Administration conducted human research on detainees, physician group says
Senate weighs proposal to remove limits on oil company liabilities after damages
Disability rights protesters call for home health care option
Energy legislation plan weakens cap on carbon emissions
Coalition of African American media launches boycott of Comcast
HEADLINES
Marine suicide rates hit new high
Suicide attempts among members of the US Marine Corps have reached record levels according to a USA Today analysis of Marine Corps data. In addition to the rise in attempts, confirmed or suspected suicides also appear to be on their way to outpacing last year's record. The Marine Corps has the highest suicide rate among all the branches of the US military.
Goldman Sachs subpoenaed in financial investigation
A governmental panel investigating the origins of the financial crisis has subpoenaed Goldman Sachs for it failure to (quote) "comply with a request for documents and interviews in a timely manner". The Financial Crisis Inquiry Commission says the Wall Street giant has turned over 2.5 billion pages of documents without substantive guidance on where to find desired information.
Immigrant youth hunger strike enters 2nd week in NYC
As activists Across the country continue to call for comprehensive immigration reform, 10 youth in New York City have entered their second week of a hunger strike in front of Senator Charles Schumer's office. Jaisal Noor has more from the Community News Production Institute.
Ten youth activists have entered their second week of a hunger strike in front of the senator's midtown Manhattan office. They are demanding Senator Schumer, chairman of the Senate's Immigration Subcommittee, bring the  Development, Relief, and Education for Alien Minors Act or DREAM Act to a vote. The bill would create a path for legalization for undocumented youth who recieve a college degree or complete two years of military service.
The New York State Leadership Council member Jennifer Carino says Schumer's offer to meet with the hunger strikers on June 18 is unacceptable.
"So Schumer wants to meet with us on the 18th, which is in a week from now, which would be 17 days after we began the strike. And we are saying no. The Strikers can't wait , immigrant youth cant wait and we have to meet by this Thursday by noon or else we are willing to escalate and take whatever steps we have to take from him to listen to us."
The youth say they will continue their hunger strike until Schumer proposes the Dream Act as a standalone bill. Schumer's office did not respond for a request for comment. Reporting for FSRN, from New York, I'm Jaisal Noor.
"Super Tuesday" primaries in nearly a dozen states
Nearly a dozen states are holding primaries today. In California, former Ebay CEO Meg Whitman and state Insurance Commissioner Steve Poizner, are competing for the Republican party candidacy to run against former governor and Attorney General Democrat Jerry Brown to replace Arnold Schwarzenegger.
Californians will also choose a GOP nominee to compete with democratic Senator Barbara Boxer. Many are also watching the race between Marcy Winograd and long time incumbent Jane Harman in California's 36th district. In Nevada, voters will choose a Republican to face Senate Majority Leader Harry Reid in November. One contender is Tea Party backed  Sharron Angle. And in Arkansas, Senator Blanche Lincoln and Lieutenant Governor Bill Halter are in a close run-off election.
VP Biden holds talks with Kenyan leaders
Vice President Joe Biden was in Kenya today to promote economic reforms, a constitutional referendum, and cooperation regarding the containment of the insurgency in neighboring Somalia. Mohammed Yusuf has more from Nairobi.
President Mwai Kibaki and Prime Minister Raila Odinga met with the US Vice President behind closed doors for two hours. One of the top items on the agenda was the upcoming constitutional referendum. The draft constitution is seen as a way to implement key political and judicial reforms while curbing sweeping presidential powers.
Kenya has been under international pressure to implement political and economic reforms before the 2012 general election. At least 1,300 Kenyans died in ethnic violence and more than a quarter a million were displaced in the wake of the 2007 presidential election.
Kenyans will vote on whether to accept or reject the draft constitution in a nationwide referendum on August 4th. Mohammed Yusuf, FSRN, Nairobi.
Gang rape allegations amid Tamil resettlement process
A Sri Lankan court has detained soldiers on charges of gang raping two Tamil women in the former rebel held area where the government continues to resettle thousands displaced by the war. FSRN's Ponniah Manikavasagam reports.
The gang rape reportedly took place in a village near the former rebel political capital town of Kilinochchi. Both victims are Tamil women with children. The suspected perpetrators were arrested by military authorities at a base near the crime scene and are being held pending forensic tests.
The incident has heightened tensions in the area in the context of the resettlement process. A total of 300,000 people were displaced by a major military offensive against the Tamil Tiger rebels and many have lived in makeshift camps for over a year.
The Tamil National Alliance the main political party of minority Tamils today raised the issue in parliament urging the government to take steps to prevent such crimes from hindering the resettling process. Ponniah Manikavasagam, FSRN, Sri Lanka.
FEATURES
Humanitarian caravan heads to blockaded southern Mexican town
In Southern Mexico, A humanitarian aid caravan set out today for a blockaded rural town in a second attempt to deliver food, water, and clothing to residents. Around 350 caravan participants left Mexico City Monday night for the Mixtec highlands of Oaxaca, where they were met by another 40 people who left Oaxaca City early this morning.
The last caravan to attempt to reach Copala was attacked in April and two people were killed. This time, the paramilitary organization accused of carrying out the attack issued a statement warning of a massive blockade along the town's vehicle access road, but volunteer Gustavo Vilchis said caravan participants remain positive.
"I see all the caravan members as highly motivated despite all of the rumors circulating about the highway conditions and the sudden changes to the agenda which have caused confusion. We're all really motivated. Last night flew by because we were all up talking, laughing, and discussing. The last thing I see in my companions is fear. I see a lot of conviction in what we're about to do."

The indigenous Triqui region the caravan is headed to is the site of a long-running conflict that has killed hundreds and unleashed a spiral of violent killings over the decades. The outside influence at the start of the conflict often goes unmentioned in media coverage and official statements about the nature of the conflict.
Father Wilfredo Mayen, a priest who helped to organize the caravan departing from Oaxaca City, says civil society should push for a reconciliation process among the disputing factions in the region.

"We have to look for the way to restore harmony, peace, and tranquility among the inhabitants – not only so they can live in calm, but to allow the development desired in the region – which in reality are the most basic living conditions all humans need."
Amnesty International asked the Mexican government and the state government of Oaxaca on Monday to ensure safe passage of the caravan. The state government has responded to requests for safety guarantees with warnings not to go to the region. As we go to air, caravan participants report state police patrols are blocking the road that leads to San Juan Copala. Meanwhile, in response, Activists in Oaxaca City shut down a major city intersection.
Bush Administration conducted human research on detainees, physician group says
After the terrorist attacks of 9/11, the Bush Administration conducted human research and experimentation on prisoners in US custody. The goal was to bolster a legal defense for techniques now generally recognized as torture. That's according to a new report that uses government documents to assess the role of medical personnel in interrogation programs. The report was released this week by Physicians for Human Rights, a non-profit organization based in Cambridge, Massachusetts that investigates health consequences of human rights violations.
We're joined now by the lead medical author of the report, Dr. Scott Allen. Dr. Allen is a clinical associate professor at Brown University and co-director of the Center for Prisoner Health and Human Rights at Brown University.
Find the full report from Physicians for Human Rights, "Experiments in Torture: Human Subject Research and Experimentation in the 'Enhanced' Interrogation Program" here:http://phrtorturepapers.org/?page_id=87
Senate weighs proposal to remove limits on oil company liabilities after damages
The federal government says water tests confirm vast underwater oil plumes in the Gulf of Mexico. The National Oceanic and Atmospheric Administration says tests conducted by University of South Florida scientists confirm oil plumes more than 3,000 feet below the surface and as far as 142 miles from the site of the oil spill. BP had previously questioned if oil was forming underwater. Next week BP's CEO Tony Hayward will face congress in sworn testimony for the first time to defend his company's response.
The explosion that triggered what is likely the largest oil spill in U.S. history left 11 workers dead.  And some lawmakers say BP isn't paying enough to the families of the victims.  Today, Senate Judiciary Chair Patrick Leahy introduced proposals to remove limits on how much BP and other oil companies can pay for harm done to workers, their families, and the environment.  FSRN's Matt Pearson reports.
Disability rights protesters call for home health care option
A group of activists disrupted a speech at the America's Future Now Conference in Washington, DC today. Disability rights activists used the annual gathering of progressives as an opportunity to push for better health care. They decided to send that message during a speech by House Speaker Nancy Pelosi.
The two dozen activists, most in wheel chairs, wanted to draw attention to home health care. Currently, government assistance requires people with disabilities to go into a nursing home, rather than receive home care.
Twenty-seven-year-old Hope Blake is from Philadelphia.

"No one wants to live in a nursing home, everyone wants the choice to live in their own home. I mean, I know I live in my own home, I worked hard to own my own home, I don't want that taken away from me."
Disability rights activists have been working for home health care for 20 years but it has never received a vote in Congress.  The health care bill allows people with disabilities to have the option of home health care, but many states don't provide it as an alternative.
Energy legislation plan weakens cap on carbon emissions
On Capitol Hill, there's another attempt at energy legislation, this time by Republican Senator Richard Lugar of Indiana. He introduced a bill on the heels of Senators John Kerry and Joseph Lieberman, which failed to gain any traction since they released it several weeks ago. Senator Lugar's bill is different in many ways, but one major difference is that it does not place a cap on carbon emissions.  FSRN's Leigh Ann Caldwell spoke with Ron Ruggio with the Apollo Alliance.
Coalition of African American media launches boycott of Comcast
The proposed merger between NBC-Universal and Comcast could be the largest media consolidation in a generation and it's been controversial since its announcement last year.
On Monday, the National Coalition of African American Owned Media announced a boycott of Comcast during a House Judiciary Committee hearing in Los Angeles. Lawmakers also questioned industry representatives about diversity and anti-trust concerns.  Dan Fritz files this report from Los Angeles.