June 9, 2010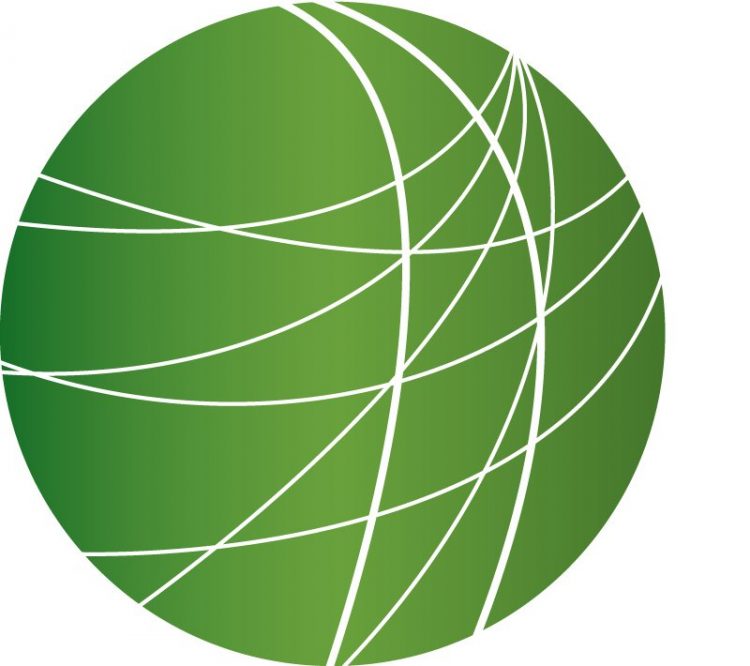 UN approves new round of sanctions on Iran over nuclear program
Lawmakers look to increase liability over oil damage; explore effects of hold on drilling
Conservatives gain in primary elections
At Bonn climate conference scientists say effective change possible, but policy lags
Egypt opens Rafah crossing, but access still limited for some Gazans
HEADLINES
California approves open primary measure
California Primary results are in, showing two extremely wealthy candidates winning major Republican races.  Former eBay CEO Meg Whitman will face Democrat Jerry Brown in the race for governor.  In the US Senate primary, former Hewlitt-Pachard CEO Carly Fiorina won the Republican party nomination to challenge Democratic incumbent Barbara Boxer.  Voters also approved a measure giving California an open primary.  FSRN's Kellia Ramares has more:
Proposition 14 changes the state's primary election system to allow the top two vote getters for any office to face off in November, regardless of party affiliation.  Candidates would not be required to list their party affiliation on the ballot.  The Center for Governmental Studies in Los Angeles studied election data and found that general elections between two candidates of the same party would feature Democrats more often than Republicans.
Proponents, like Republican Governor Arnold Schwarzenegger, say the open primary would end gridlock in the state legislature by giving voters more control over who appears on the ballot.  But opponents say that the measure decreases voter choice because it could limit the access of minor party candidates to the general election.
Proposition 14 is expected face years of court challenges.  Kellia Ramares, FSRN, Oakland.
NATO convoy attacked by militants in Pakistan
Four US soliders are dead today in Afghanistan after insurgents shot down a NATO helicopter in the Southern Part of the country.  Militants also targeted several Afghanistan-bound NATO supply trucks near Pakistan's capital Islamabad.  The attack left seven truck drivers and security personnel dead, and nearly 2-dozen trucks in the convoy burned.  As a result truckers in other parts of the country are protesting the security conditions for convoy drivers, according to the BBC.
Border shooting by US Customs threatens relations between US & Mexico
The ongoing drug war and subsequent spike in violence on the Mexico side of the US border has raised fears that that violence will spread to the US as well.  United States border agents are responding with deadly force.  The result: two allegedly undocumented immigrants being fatally wounded in as many weeks.  From Texas, FSRN's Rachel Clarke has more.

A video of the border crossing between El Paso and Ciudad Juarez late Monday night shows a United States agent opening fire on a group of students throwing rocks.  US officials SAY they were pursuing two men as they attempted to cross the bridge near downtown El Paso when the rock throwing began.  Chihuahua state police reports 15-year-old Sergio Adrian Hernandez Güereca, one of the boys involved in the incident, was killed from a single gunshot wound to the head.
While Mexican and United States officials investigate, the incident is threatening to create a diplomatic rift between the two neighbors.  Mexican president Felipe Calderon condemned the attacks, while the Mexican Secretary of State charged the use of firearms to respond to a rock attack was a "disproportionate use of force."  President Obama has yet to publicly comment on the matter.  US Border officials have placed the officer who killed the teen on administrative leave.
This is the second such incident within the last three weeks.  Mexican migrant Anastacio Hernandez died after being shocked with a stun gun fired by a Customs and Border Protection agent as he attempted to cross into California from Tijuana.  A United Stated coroner ruled that death a homicide.  Rachel Clarke, FSRN, Houston.
Four Somali ministers resign in protest of transitional government
The transitional government of Somalia continues to struggle to create stability in the country as it battles armed militants in the capital Mogadishu.  But for some, that peace is not coming quickly enough.  Several high-ranking members of the government have resigned in protest.  For FSRN, Abdulkarim Jimale reports.

Four government ministers resigned in the past 48 hours, after accusing the government of failing to restore peace and stability.  Among those who resigned are the ministers of Defense, Higher Education, and the Presidency.  Abdurrahman Abdishakur Warsame, the Minister of Planning and International Cooperation, also stepped down.  He spoke to FSRN via phone.
"The government failed to restore peace, negotiate with the insurgents, or help displaced people and resettle them.  There has been a small internal conflict between the top government leaders for 1½ years, and they are still not ready to solve it.  So I decided to resign."
These resignations could prompt other government officials to abandon their posts as well, further destabilizing the transitional authority.  Abdulkarim Jimale, FSRN.
FEATURES
UN approves new round of sanctions on Iran over nuclear program
The UN Security Council voted today to approve a new round of sanctions against Iran over the country's nuclear program. The vote was 12-2, with Brazil and Turkey voting against the resolution and Lebanon abstaining. In passing the resolution, US Ambassador to the UN Susan Rice called on Iran to take what she called "a wiser course."
"We are at this point because the government of Iran has chosen clearly and willfully to violate its commitments to the IAEA and the resolutions of this council. Despite consistent and long standing demands by the international community, Iran has not suspended its uranium-enrichment and other proliferation activities. The security council has passed a resoultion today aimed at reinforcing the need for Iran to take these steps and comply with its obligations."
The resolution expands a so-called blacklist of companies, banks and individuals associated with Iran's nuclear program, creates a ban on missile systems and sets up increased cargo inspections.
In opposing the vote, Brazil said that sanctions would not be effective but rather punish citizens of Iran and encourage political factions.
"Sanctions will most probably lead to the suffering of the people of Iran and will play in the hands of those on all sides that do not want dialogue to prevail. Past experience in the UN, notably the case of Iraq show that the spiral of sanctions, threats and isolation can result in tragic consequences."
To learn more we're joined by Zachary Lockman, chair of the department of Middle Eastern and Islamic Studies at New York University.
Lawmakers look to increase liability over oil damage; explore effects of hold on drilling
It's been more than fifty days now since the disastrous oil spill in the Gulf of Mexico, and while oil continues to gush into the deep ocean water, Congress is faced with questions of how best to move forward. In both houses, lawmakers are looking at ways to increase oil companies' liability for spills like this one. And they're looking at the potential fallout from the six-month moratorium on deepwater drilling. Tanya Snyder reports from Washington.
Conservatives gain in primary elections
Yesterday was the busiest primary day of the midterm elections. Voters in 12 states headed to the polls. As FSRN's Leigh Ann Caldwell reports, progressive challengers failed to make it to the next round while Tea Party candidates were largely successful.
At Bonn climate conference scientists say effective change possible, but policy lags
The UN's new lead negotiator on climate change downplayed the possibility of ever achieving a legally binding agreement to stop global warming. Cost Rica's Christiana Figueres told reporters today in Bonn, Germany that a deal is unlikely in her lifetime. Several other leaders at the ongoing climate conference in Bonn are echoing that.
But that dire political assessment stands in stark contrast to the message from scientists. They say the evidence is clear that we still have time to act — but it must happen soon. Jenny Johnson reports.
Egypt opens Rafah crossing, but access still limited for some Gazans
After meeting with Palestinian President Mahmoud Abbas today in Washington, President Obama called the situation in Gaza "unsustainable" and announced $400 million in development aid to go to the Palestinian territories. He also pledged to work with Israel to loosen the three-year blockade on Gaza.
Meanwhile, in the region Egyptian authorities have decided to keep the Rafah crossing terminal open indefinitely for the first time in three years. The decision comes in the wake of a storm of international criticism against Israel following the deadly Israeli navy attack on a Gaza aid convoy last week. FSRN's Rami Almeghari files this report.