July 14, 2010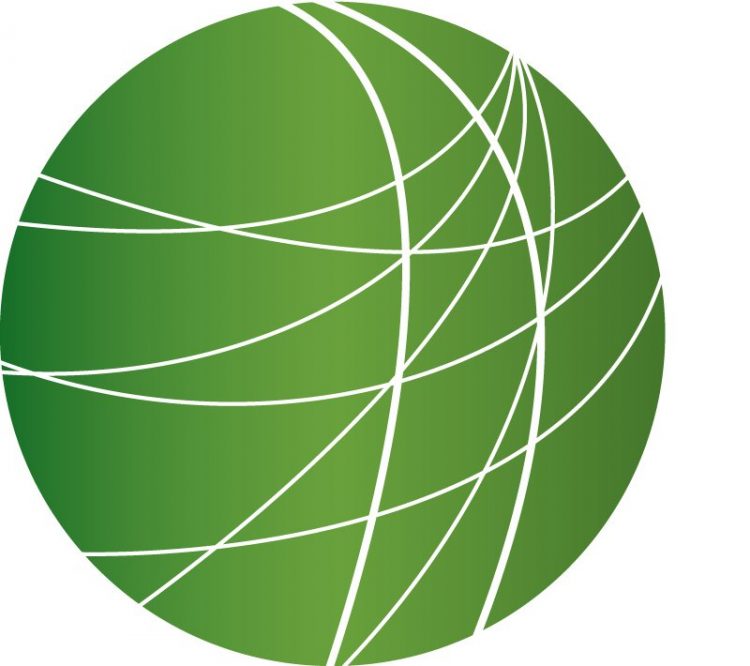 BP halts latest effort to block oil leak in Gulf of Mexico over testing
EPA meeting in Colorado takes up controversial hydraulic fracturing in natural gas drilling
Obama push for job creation tempered by rising deficit
Iraq political impasse continues as US troop reduction nears

Comcast – NBC Universal merger draws differing views at Chicago hearing
HEADLINES
Prominent Rwandan opposition leader beheaded
The body of a prominent opposition leader in Rwanda has been found beheaded near his abandoned car.  Andre Kagwa Rwisereka was vice president of the country's Democratic Green Party.  He was reported missing yesterday, and his Party colleagues claim he was assassinated.  According to the Guardian, this is the third attack on critics of President Paul Kagame in the past month.  Presidential elections are scheduled for August, yet many are already calling them a sham because they say the ruling government has banned any legitimate challengers.
Argentine Senate ignores civil unions legislation, considers full same-sax marriage bill
Argentina's Senate will likely vote on a gay marriage law late this evening.  On the eve of the vote, religious groups and gay rights activists protested in the streets of the capital.  FSRN's Marie Trigona reports from Buenos Aires.
If the Senate approves the law, Argentina will become the first country in Latin American with nation-wide recognition of same-sex marriage.  The legislation has faced fierce opposition from the Catholic Church.  Some 20,000 from the religious community rallied in front of Congress last night to protest under the banner, "All children deserve a mother and father."
On the other side of the issue, gay rights advocates argued equal rights are guaranteed in Argentina's constitution.  Religious groups opposing the law have pushed for the Senate to vote on a Civil Unions bill instead.  That bill would limit the rights and protections for same sex couples.  Outside of Senate building, a Senator from the President's Peronist Party said the government wouldn't consider that option.
"There have been two sets of legislation, one to reject the law and another that has lower house approval.  That is what we will vote on.  There is still a possibility that a Senator will want to modify the legislation before approval."
Argentina's President Cristina Fernandez de Kirchner has vowed to sign the law if it passes.  Marie Trigona, FSRN, Buenos Aires
EU proposes to let member states decide on GM crop use
The European Union has dropped its bid to restrict the use of genetically modified crops by member states.  Instead, officials say they will allow individual governments to decide whether to grow crops on a list approved by EU scientists.  The new proposal comes because of wide division among member states over whether to allow, ban or restrict the cultivation of GM crops.  Both environmentalists and biotech companies have come out against the proposal.  Official debate is scheduled for the fall.
French parliament bans burqa
In France, the Lower House has approved a ban on the full veil worn by women in conservative Islamic cultures.  President Nicolas Sarkozy first put forward the burqa ban a year ago, saying it went against French ideals of equality for women.  The bill overwhelmingly passed, but a large number of parliamentarians abstained, saying they didn't think a full ban was the best course of action.  Now the law will go before the Senate.  A vote there is expected this fall.
High-ranking Baluch politician assassinated in Pakistan
Targeted killings are on the rise in the Pakistani Province of Baluchistan.  The southern province is the largest in the country, rich in minerals and very conservative.  After a prominent Baluch politician was killed in a 2006 military operation, the Baluch Liberation Front began demanding a state of its own.  FSRN's Gabe Matthews reports about the most recent assassination in the provincial capital Quetta.
The most recent attack came early Wednesday morning, when unknown gunmen shot dead a former Pakistan parliamentarian and lawyer, Habib Jalib, in the provincial capital Quetta.  Jalib was the General Secretary of the Baluchistan National Party, which is a anti-separatist ally of the federal government.
Quetta based journalist Kifayat Baluch says this is just one of several recent targeted killings in the province.
"Baluchistan's situation has gotten worse.  As a professional, I have seen the number of targeted killings increase for last three years.  Many innocent civilians and politicians have been killed.  But no doubt, today's assassination is a great loss for the Baluch people and Baluchistan politics.  Nobody can say exactly who is responsible, but no one can ignore foreign involvement of India's intelligence agency, Israel and the US, along with Pakistan own intelligence agencies."
Hundreds of people protested in the capital after news of the killing spread.  No group has accepted the responsibility.  I'm Scott Pham reading for Gabe Matthews in Pakistan.

Utah Governor orders investigation into anonymous undocumented immigration list
An anonymous group in Utah this week sent letters to law enforcement, media outlets, and politicians listing 1300 people who they claim are undocumented immigrants, according to several Utah news sources.  The action has drawn outrage from immigration rights groups.  Utah's governor has ordered an investigation into whether any state employees illegally accessed and released private information from state databases.  The list includes personal information, the names of children and the due dates of several pregnant women.  Utah's legislature could take up Arizona-like immigration reform within the next few weeks.
Court eases FCC restrictions on fleeting expletives
A New York Appeals Court has struck down a Bush-era indecency law that allowed the FCC to levy heavy fines on broadcasters for airing so-called "fleeting expletives" and unexpected sexual content.  The court ruled the 2004 indecency law was unconstitutionally vague – quote – "creating a chilling effect that goes far beyond the fleeting expletives at issue."    Under the old law, broadcasters could face a $325-thousand fine per offense.
FEATURES
BP halts latest effort to block oil leak in Gulf of Mexico over testing
BP's latest attempt to stop the oil in the Gulf of Mexico has hit another snag.
The federal government ordered BP to postpone so-called "integrity tests" on a containment cap over the gushing well while officials asses whether the test itself could cause more damage. According to BP, the company also halted drilling on one of two relief wells.
Meanwhile, the Federal reserve issued a statement today calling on banks and financial institutions to expedite financial assistance to Gulf Coast residents affected by the disaster, and urged banks to waive fees and penalties on credit. Many of those affected by the disaster complain that they haven't received claim checks from BP and that the $5,000 payment isn't enough to compensate for business losses and ongoing financial strain.
Also today, a house committee approved an amendment to bar BP from securing new US offshore drilling leases for oil or natural gas. The House Natural Resources Committee passed the amendment by a voice note, according to Bloomberg News. It would prohibit companies who exceed a certain number of safety violations from getting leases. California Democrat George Miller said BP is the only company at this point whose poor safety record violates that rule.
EPA meeting in Colorado takes up controversial hydraulic fracturing in natural gas drilling
As the world watches the effects of deep oil drilling in the Gulf, the EPA is hosting a series of public meetings to take a closer look at hydraulic fracturing for natural gas – including one last night in Colorado. As inland gas drilling increases, concern is growing about water supply contamination as a result of the toxic chemicals injected into the deep wells. In the water-challenged West, the issue has pitted environmentalists and Democrats against conservative leaders, like Colorado Lieutenant Governor and Republican senate candidate Jane Nortan – a strong advocate of oil and gas drilling. From Denver, Nikki Kayser reports.
Obama push for job creation tempered by rising deficit
The Obama administration says the $750 billion Recovery Act passed last year has created 3 million jobs. That's according to a White House report released today. The official unemployment rate is hovering just under 10 percent but with political concerns over the growing deficit, Democrats and President Obama are taking an incremental approach to job creation. FSRN's Leigh Ann Caldwell reports.
Iraq political impasse continues as US troop reduction nears
This week, Iraq's parliament was scheduled to come to session, but was once again delayed – it's the latest in a five-month long political stalemate that has continued since national elections in March failed to produce a clear mandate. Meanwhile, violence has continued – attacks on religious pilgrims last week kill some 50 people Baghdad. This comes as an important deadline for a drawdown of US troops is fast approaching in August.
Secretary of State Hillary Clinton met with Iraq's foreign minister Hoshyar Zebari in Washington on Tuesday, saying that the US was concerned over the lack of political progress.
"More is needed from everyone involved. The United States expresses no preference for the outcome in the government formation, but we share a sense of urgency. The people of Iraq deserve to have a government that is ready to meet their needs, and we hope that that occurs soon."
For more on the political situation in Iraq, we're joined by Raed Jarrar – he's an Iraqi-born political blogger, and a consultant on Iraq with the American Friends Service Committee, a nationwide social justice organization.
Comcast – NBC Universal merger draws differing views at Chicago hearing
The Federal Communications Commission held a public hearing on Tuesday in Chicago on the proposed $30 billion dollar merger of Comcast and NBC Universal. More than a dozen panelists from the business community, civic projects and academia raised serious concerns about the deal. But the hearing also drew supporters. Chris Geovanis reports from Chicago.