July 16, 2010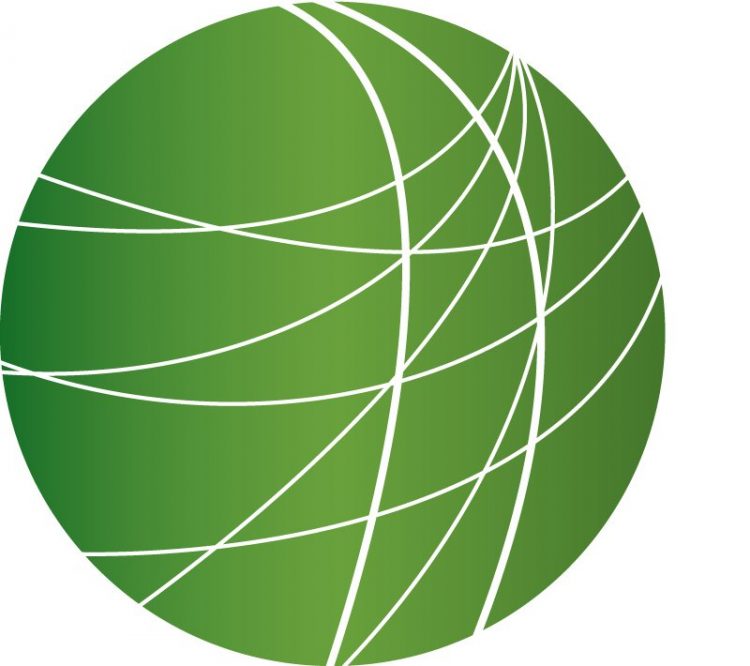 SEC settles with Goldman Sachs over allegations of fraud
Rohingya people seek end to persecution in Burma
Tens of thousands of women, girls in Kenya suffer from obstetric fistula
EPA pushes for action on algae blooms in Chesapeake Bay
Activist begins bike tour to bring attention to Gulf Oil Spill
Gulf residents use music to address oil spill recovery
HEADLINES
WV Governor names Robert Byrd's Senate replacement
Senate Democrats have been missing a crucial vote since the death of West Virginia Senator Robert Byrd left a seat vacant.  As West Virginia Public Broadcasting's Erica Peterson reports for FSRN, Byrd's seat will be filled by a Charleston attorney.
Governor Joe Manchin, a Democrat, announced that he'll appoint Carte Goodwin to fill Byrd's Senate seat.  Goodwin was Manchin's chief counsel during his first term as governor, and is currently a private attorney here.
Manchin says he chose Goodwin for the post because he thinks for himself and has the state's best interests at heart.
"I don't need to tell you all, if you don't know Carte, he's fiercely independent.  We have gone toe-to-toe many times.  And that's what I really came to admire and love so much about him, that he would not back down."
Most recently, Goodwin was tapped by Manchin to lead a review OF the state's judiciary system with former Supreme Court Justice Sandra Day O'Connor.  He was also considered a key player in drafting mine safety legislation after two 2006 mine disasters.
Goodwin will serve in the Senate until a new senator can be elected.  That date has not been set.  Manchin has expressed interest in running for the seat, but hasn't officially announced a decision.  Erica Peterson, FSRN, Charleston.
Utah identifies 2 state workers involved in controversial immigrant list
Utah investigators say at least two state workers were involved in compiling a controversial list of 1300 allegedly undocumented immigrants.  The list was sent to media outlets, politicians and law enforcement earlier this week.  The governor's office said the employees worked at the state's Department of Workforce Services, the agency in charge of unemployment and food stamps.  The two employees have been place on administrative leave, but could face termination or criminal charges for distributing confidential information.
On a press call today, Utah Attorney General Mark Shurtleff condemned the list, saying many of the people are in the country legally.
"People call it a black list, I call it a hit list, reminiscent of what happened in Nazi Germany.  I've seen many of the words here that create that kind of concern and threat to people.  And I understand the threat is real, and I just hope people will take comfort in knowing that's not how we do things.  And the state of Utah itself is not going to be using this list in order to go around knocking on doors and rounding people up."
Shurtleff said the state needs to maintain the trust of the immigrant community.
Army suicide rate highest since Vietnam War
At least 32 members of the US Army committed suicide in June, seven while serving in Iraq and Afghanistan.  It's the most suicides in one month since the Vietnam War.  That brings the total number of Army suicides in 2010 to 145.  Along with these numbers, military officials also released a new suicide prevention video.
Earlier this week, a New Jersey mother whose son killed himself after two tours in Iraq testified before Congress, saying its too difficult to navigate the bureaucracy of the VA to find mental health and suicide prevention services.
Parliament Square peace protesters get final eviction notice from judge
Anti-war protesters who set up a peace camp outside the British Parliament have lost their appeal against eviction.  From London, Naomi Fowler reports
Last week the people in Parliament Square peace camp successfully delayed forced removal by appealing their eviction notice from London's mayor Boris Johnson.  He claimed to be concerned about the world heritage site in front of the Parliament building saying:
"I think it's wonderful that as a city we can protest.  But it is nauseating what they are doing to the lawn."
The protesters argued in court that their right to freedom of assembly was being denied.  They also claimed their right to a fair trial had been breached as they had not had enough time to prepare for the court proceedings.  However, the judge ruled today while there's no prohibition on camping, making public speeches and taking part in an assembly on this publicly owned land, it's the indefinite nature of the protest that's the issue.
The protesters say they're not leaving until all British soldiers come home from Afghanistan.  They denounced media reports that the site was a health hazard costing taxpayers hefty amounts in clean-up costs.  The police can now remove the protesters at any time.  The activists say they'll return.  Naomi Fowler, FSRN, London.
Somali immigrants in Kenya caught up in post-bombing crackdown
More than one hundred undocumented Somali and Ethiopian immigrants in Kenya have been rounded up and arrested.  Police targeted Somali neighborhoods in the capital, after a Somali extremist group linked to Al-Qaeda attacked World Cup fans in Uganda earlier this week.  FSRN's Abdulkarim Jimale reports from Nairobi.
Police carried out the overnight raid on Somali and Ethiopian immigrants in the wake of last weekend's bombing in neighboring Uganda.  The Al-Shabab-coordinated attack has prompted the Kenyan government to tighten security along the Somali border.  Nairobi police chief Anthony Kibuchi told the media that officials will not allow people without legal status to remain in the country.  He said the operation will continue indefinitely.  Refugees and immigrant in the region have long sought out Kenya because of its relatively stable government and economy.
In related news, Kenyan security officers have arrested four men suspected of involvement with Al-Shabab.  One of the men, a Ugandan, is accused of having a connection to last weekend's bombing that killed 74 people.  The man was handed over to the Ugandan government, which has now arrested 17 suspects in the case.  Abdulkarim Jimale, FSRN, Nairobi.
FEATURES
SEC settles with Goldman Sachs over allegations of fraud
Goldman Sachs and the Securities and Exchange Commission have settled a civil fraud lawsuit over allegations of misleading investors. The agreement coincides with the passing of the financial reform bill. The SEC is touting the $550 million settlement as a victory – the largest in its history. But some analysts say it amounts to little more than a slap on the wrist for the Wall Street titan. Tanya Snyder reports from Washington.
Rohingya people seek end to persecution in Burma
This week the US House of Representatives voted to extend sanctions on Myanmar, the Southeast Asian country also known as Burma. Elections are expected this year, but the ruling military junta has cracked down on opposition parties. A political change could have major implications for Burmese refugees across the region – including the Rohingya people – a group the UN says is being driven to extinction. An estimated 400,000 have fled to nearby Bangladesh.
Recently, FSRN sat down with Maung Tun Khin, a Rohingya exile and president of the Burmese Rohingya Organization UK, during his visit to New York. He began by describing the history of the Rohingya people in Burma.
Tens of thousands of women, girls in Kenya suffer from obstetric fistula
Human rights groups are calling on officials in Kenya to do more to protect women and girls from obstetric fistula. The condition results from childbirth and causes women to leak urine and feces, often for the rest of their lives. According to a new report from Human Rights Watch, obstetric fistula affects tens of thousands of women and girls – and that's just in Kenya. Mohammed Yusuf reports.
EPA pushes for action on algae blooms in Chesapeake Bay
The EPA is pushing six states and the District of Columbia to start cleaning up the Chesapeake Bay. The new pollution limits could help reduce the growth of Harmful Algae Blooms, or dead zones, that appear each year in the Bay and have been a cuase of growing concern for scientists and environmentalists. Brad Kutner has the story.
Activist begins bike tour to bring attention to Gulf Oil Spill
Since the Gulf Oil Spill started nearly three months ago, local residents have sought ways to protest the political and corporate actions that led to the largest environmental disaster in US history. In the latest of these endeavors, a long-time New Orleans activist departed Thursday on a 15-hundred mile bike trip to Washington DC. FSRN's Zoe Sullivan has more.
To follow Malik Rahim's ride and campaign to restore the gulf, go to bikeforthegulf.org.
Gulf residents use music to address oil spill recovery
In addition to a cross-country bike ride, there are other creative forms of activism inspired by the BP oil disaster. Earlier this week at the national commission charged with investigating spill, Drew Landry, of Lafayette, Louisiana brought his guitar to the meeting and used a song to get his point across.
Afterwards, he pleaded with the council to take action to stop the threat to a way of life.
"We're not ready for hurricane season. There's a gulf full of oil and we're sitting here worrying about this right now when we need to be giving people hazmat training so they can defend their homelands and not be kicked out forever. This could be the next expulsion of the Cajun people, I mean people that love this place."
Also this week, a group of New Orleans musicians released "Sorry Ain't Enough No More" – a BP protest song and video, which is free to download. To learn more about Shamarr Allen, Dee-1, Paul Sanchez and Bennie from the Hot 8 Brass Band, go to: http://www.shamarrallen.com/index.html.