July 19, 2010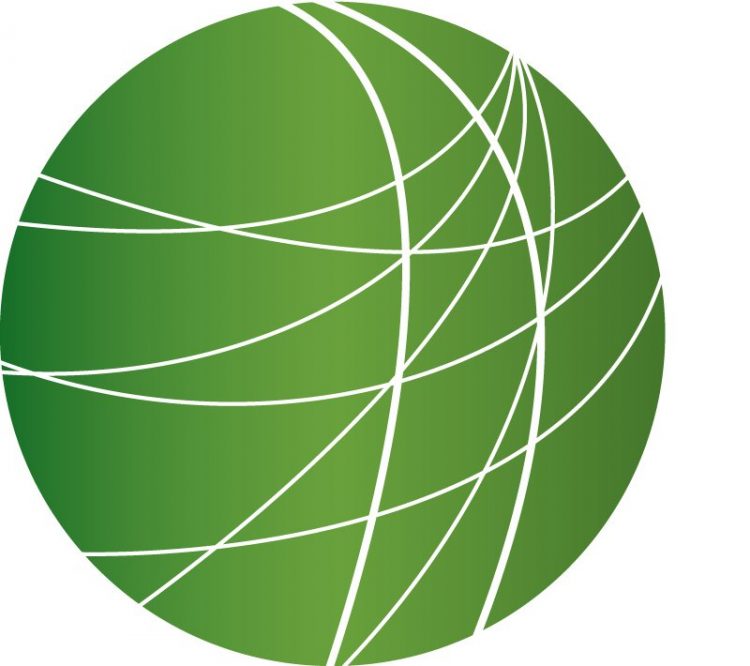 Seafood industry struggles to get financial aid during Gulf Oil spill
Washington Post investigation finds expansive, secret network of intelligence in US
Clinton continues bilateral talks with Pakistan
Afghan students face challenges crossing border to attend Pakistan school
Lynne Stewart sentencing could affect role of defense lawyers
HEADLINES
20,000 attend AIDS 2010
Some 20,000 HIV experts and advocates are in Vienna today, where a week-long international conference on AIDS is underway. AIDS 2010 Chair Julio Montaner said yesterday that G8 nations have not kept up with promises to fund universal access to treatment programs and warned that "dire consequences" could result. A study led by Montaner and published in yesterday's Lancet found a direct correlation between increased HIV treatment and decreased transmission. And another study, to be released by the CDC at the conference, finds that in the US, poverty – not race – is the most common denominator in urban transmission rates.
DC ordered to pay 900 K in racial discrimination claim
When five African-American police officers in Washington, DC complained about racial discrimination, their boss retaliated. A jury has now ruled in their favor. Tanya Snyder reports.
A jury has found that Commanding officer Ronald Wilkins punished the five officers for filing a racial discrimination complaint. The complaint was anonymous, but according to the Washington Examiner, Wilkins figured out who it was and started withholding information the officers needed to do their jobs. When they took the next step in the complaint, all five officers were taken out of the elite unit they worked in and demoted. Kris Baumann is the head of DC's police union.
"That is unfortunately standard procedure right now within this police dept. The officials in the department, particularly the high ranking officials simply don't understand how the law and rules are supposed to work, and frankly I don't think they care."
Despite a department reprimand for dereliction of duty and lying to investigators, Commander Wilkins has since been promoted. The city now has to pay nine hundred thousand dollars, to be divided among the five officers. A police spokeswoman says the department will appeal the decision. Tanya Snyder, FSRN, Washington.
Former GITMO detainee says UK documents of his interrogations are incomplete
An ex-Guantanamo Bay detainee says British secret service accounts of his interrogations are wrong. He is one of six former detainees suing the British government for its role in their secret rendition.   Naomi Fowler reports from London.
These highly classified documents were released through the high court as part of the ongoing case against the government and the security services. The British government tried and failed to get a halt to the proceedings to try to mediate with the men. Omagh Deghayes, one of those six men, says the notes the government has given the court are incomplete because they show only one record of an interview with UK agents in Guantánamo. Deghayes claims there were three or four meetings. He also says the notes leave out all the specific complaints he made about ill-treatment, starvation and beatings. He says one attack by a prison guard was so brutal he was left blind in one eye. The British government has always denied involvement in so-called "extraordinary rendition" and torture of terrorism suspects. But the documents do suggest ongoing, direct involvement. Mr. Deghayes's allegations increase the pressure on the government to appoint an independent judge to decide whether the notes have been 'legitimately' blacked out. Naomi Fowler, FSRN, London.
Irish President signs civil union bill
Irish President Mary McAleese signed a civil union measure into law today. The Civil Partnership Bill will allow unmarried domestic partners – both gay and straight – to register and receive marriage-like legal rights. The measure will not take effect until after updates are made to the nation's tax and public assistance laws – most likely early next year.
Women in Gaza banned from publicly partaking in water pipe
In Gaza, Hamas has banned women from publicly smoking water pipes. Rami al Meghari has more.

Hamas authorities say that the ban is meant to preserve the social and religious values of Gaza's conservative community.  Gaza's 1.6 million residents have been locked down inside the Gaza Strip for three years, with severe restrictions on the movement of people and goods alike. Across Gaza, particularly at sea side resorts and big coffee shops, men and women enjoy smoking a water pipe as a diversion from the restrictions created by the Israeli blockade. Reham Alhalabi, who wears a head covering, is a university graduate. She was socializing with some friends at the Delice store, one of the major coffee shops in Gaza City.
"This decision contradicts our entire society where women or girls may have their own personal motives or reasons. Yet, it seems that this decision is binding, therefore, we will witness more repression of women's freedoms."
The water pipe ban for women is the latest in a string of restrictions imposed over the past three years. For example, females are not allowed to ride on motorbikes and should wear special uniforms at school. Rami Almeghari, FSRN, Gaza.
Dozens of Awakening Council members among dead in days of bombing in Iraq
In Iraq today bombs continue to kill – four are dead in Baquoba, one in Mosul. Yesterday, three separate bombings killed as many as 51 people – most of whom were members of the Awakening Council — a US-funded group that turned on al Qaida in Iraq. The Awakening Council was established as a US sponsored alternative to insurgency. In 2008, Iraqi officials took over responsibility for the Council – but many promised civilian jobs have yet to materialize and they say they are often paid late – when they are paid at all.
FEATURES
Seafood industry struggles to get financial aid during Gulf Oil spill
BP continues to monitor pressure levels on the capped oil well in the Gulf of Mexico. Yesterday, the oil company and the US government  announced that they had found a leak in the sea floor near the capped well, causing concern that pressure levels in the well are getting too high.  If the leak gets worse, BP may have to uncap the well and allow oil to continue flowing into the Gulf of Mexico.  As the company continues to wrestle with the gusher, BP and the U.S. government are encouraging business owners to apply for disaster compensation from BP's $20 billion relief fund.  But some in the hard-hit Gulf seafood industry say funding is hard to apply for, and often adds up to too little.  FSRN's Matt Pearson reports.
Washington Post investigation finds expansive, secret network of intelligence in US
According to a two-year investigation by the Washington Post, since the 9-11 terrorist attacks, the US government has created an expansive top secret network of intelligence and anti-terrorism agencies that is hidden from public view and lacks thorough oversight. The investigation finds that nearly 2,000 private companies and some 1,200 government agencies operate in 10,000 locations across the country, often in secrecy. Many of the agencies produce the same work, creating "waste and redundancy". The Post reports that agencies produce 50,000 intelligence reports every year, many of which are routinely ignored in a system that lacks synchronization.
In an online video reporters Dana Priest and William Arkin describe how massive funding and a lack of regulation has led to an unwieldy system.
ARKIN: This is a closed community and since 9/11 it's becoming more so.
PRIEST: The money spigot was just opened after 9/11 and no one dared say, I don't think we should be spending that much.
NARR: It has become so big and the lines of responsibility are so blurred that even our nation's leaders don't have a handle on it. Where is it? It's being built from coast to coast, hidden from within America's most familiar cities and neighborhoods.
The investigation, Top Secret America, was published in today's Washington Post.
It includes a public, online database of government and private companies involved with the network.
You can find it here: http://projects.washingtonpost.com/top-secret-america/articles/a-hidden-…
Clinton continues bilateral talks with Pakistan
Secretary of State Hillary Clinton finishes a two-day long trip to Pakistan today, where she continues ministerial-level strategic talks. Today, she promoted $500 million in aid money to go to dams, energy production, hospitals and agricultural development. It's part of more than $7 billion in aid approved by Congress last year and to be spread out over five years.
Pakistani Foreign Minister Shah Mehmood Qureshi.
"We are focusing on projects, on sectors that would make a qualitative difference to the lives of ordinary Pakistanis . . .This is a relationship that improves purchasing power, our quality of life."
Clinton also emphasized that the partnership is not just about military aid and security.
"Our partnership with Pakistan goes far beyond security. It is economic, political, educational, cultural, historical, rooted in family ties. That this misperception has persisted for so long tells us we have not done a good enough job of connecting our partnership with concrete improvements in the lives of Pakistanis and with this dialogue we are working very hard to change that perception and to deliver results that truly have the concrete effects we are seeking."
Pakistan is key in the US bid to oust militants and terrorists from the region – but many civilians blame the US government for fomenting violence through CIA unmanned drone strikes in the country, which have killed many civilians.
In another regional development, Pakistan and Afghanistan announced a new trade deal on Sunday. The deal needs to be approved by both country's governments. It would allow Afghanistan to move goods through Pakistan into India, and for Pakistan to move goods across Afghanistan, to Central Asia. US officials praised the deal. They say it will help Afghan President Karzai fight the insurgency.
Afghan students face challenges crossing border to attend Pakistan school
The Pakistan-Afghan border is a strategic location for the US government and today we're going to take you there, to the Hindu Kush Mountain Range and a place called Torkham Gate. It's the main border crossing – and hundreds of US military and NATO trucks cross there every day.
Thousands of travelers also pass through Torkham Gate, including many Afghan students who cross into Pakistan six days a week to study in private schools. But even though most people traveling through the gate face no problems crossing these young people do. FSRN's Antonio Ortiz reads for our reporter in Pakistan, Gabe Mathews.
Lynne Stewart sentencing could affect role of defense lawyers
On July 15, former defense lawyer Lynne Stewart was resentenced to 10 years in prison by a federal judge in New York. In 2005 Stewart was convicted of aiding terrorism. Her sentencing stems from a violation of the Special Administrative Measures, which govern what information can be made public, during her representation of Omar Abdel Rahman, the Egyptian cleric who was convicted in 1995 on terrorism charges. The sentencing could have broad implications for defense attorneys.
For more on the case, we're joined by David Gespass, president of the National Lawyers Guild.