July 26, 2010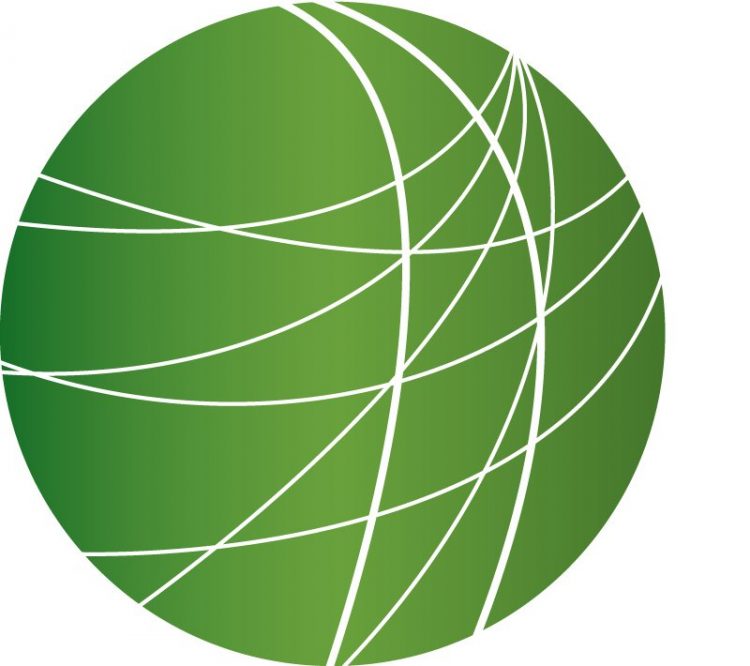 Classified documents show Afghan war differs from official accounts
Landmark disability rights legislation turns twenty
Report says nearly 60,000 detained immigrants have mental disabilities
In Kenya, fear of HIV status hampers blood donation
HEADLINES
Karzai says NATO forces killed as many as 52 civilians in Helmand Province 
Afghan President Hamid Karzai issued a statement today saying that NATO rockets did kill dozens of civilians Friday in an air strike in Helmand Province. According to witnesses, as many as 52 people, including women and children, sought refuge from nearby fighting – but died when the house in Regey where they hid was bombed by helicopter fire. NATO's initial report on the incident found no "indication of mass casualty" – however after eyewitness accounts were reported, NATO officials announced an ongoing investigation.
Drones kills dozens over weekend in Pakistan
In Pakistan, pilot-less aircraft killed as many as 35 people over the weekend in both North and South Waziristan. Officials say militants were targeted in the attacks — there's no word on civilian casualties. There's no statement on the attacks from US officials – they do not publicly acknowledge the secret CIA spy plane program.
Mexican prison guards accused of letting inmates out to commit murder
Federal police investigators in Mexico have found that a recent massacre was perpetrated by prisoners released specifically to commit the crime. Shannon Young has more.

Seventeen people died in the early hours of July 18th when gunmen attacked a birthday party in a hotel in the northern city of Torreón. Investigators from the Mexican Attorney General's Office say those who committed the crime were supposed to be locked up in a prison across the Durango state line at the time of the massacre. Federal authorities allege that not only were dangerous criminals released from their cells, but that prison guards lent them high-caliber firearms and official vehicles. Investigators traced the weapons back to the prison from crime scene shell casings. The same weapons were allegedly used in at least 2 other massacres this year. This isn't the first time prison officials in the state of Durango have been accused of colluding with inmates tied to the region's powerful drug trafficking interests. Four prison officials are currently under investigation. Many of Mexico's overcrowded prisons are microcosms of the drug violence that has claimed more than 24 thousand lives here since President Felipe Calderón launched his military approach to the Drug War in December of 2006. Shannon Young, FSRN, Mexico.
BP may oust CEO Tony Hayward
BP's Board of Directors meets this evening to discuss who will lead the company – and if ousted, where current CEO Tony Hayward will go next. The White House says it doesn't really matter – because the company is ultimately responsible for the catastrophic oil spill in the Gulf of Mexico. BP got back to work in the Gulf today after Tropical Storm Bonnie forced recovery crews out of the area over the weekend.
Tancredo makes third party bid in Colorado's gubernatorial race
Former Republican Congress member Tom Tancredo says he'll jump into the gubernatorial fray in Colorado. FSRN's Conrad Wilson has more.

Tancredo will run as a third-party candidate with the American Constitution Party. The former Congressman entered the race after a plagiarism scandal and shady campaign finance reports rocked both Republican gubernatorial campaigns. Tancredo gave the two GOP candidates until today to drop out of the race, but they refused. Tancredo is known nationally for his strong stance regarding undocumented immigrants. During his brief presidential bid in 2008, Tancredo opposed all immigration reform, preferring the far right border security approach. And Republicans here say that Tancredo will split support among conservatives, nearly guaranteeing the seat goes to Denver's Democratic Mayor John Higgenlooper. Conrad Wilson, FSRN, Carbondale, Colorado.
US and South Korea continue military maneuvers
The US and South Korea continued joint military exercises today in the Sea of Japan, also known as the East Sea. The exercises were scheduled after a South Korean Navy vessel was torpedoed – 46 sailors died. North Korea still denies involvement. The exercises will continue for two more days.
Former Khmer Rouge official convicted of crimes against humanity
A UN backed court convicted a former Khmer Rouge prison commander today for his role in the killing fields of Cambodia.
"The chamber finds Kaing Guek Eav guilty of crimes against humanity, persecution on political grounds, subsuming the crimes against humanity of extermination, encompassing murder, enslavement, imprisonment, torture – including one instance of rape – and other inhumane acts."
The man known as Comrade Duch admitted that he ran the S21 prison – where thousands of men, women and children were viciously tortured and executed.  Duch is the first of five former senior Khmer Rouge members to face trial. Duch was sentenced to 35 years in prison, but with credit for time served and a further reduction because he was illegally detained – Duch could be free in 19 years.
FEATURES
Classified documents show Afghan war differs from official accounts
A six-year archive of leaked classified documents on the US war in Afghanistan shows a severe human toll of the ongoing conflict and sheds new light on drone attacks, civilian killings and a much stronger and effective Taliban force than what the US had previously acknowledged.
More than 90,0000 classified US military documents were released by the whistleblower website Wikileaks. Wikileaks shared the documents with the Guardian, the New York Times and Der Spiegal, who all had almost a month to do their own reporting and fact-checking on the material and produced their own stories on the new information, published on Sunday.
The documents reveal a day-to-day look at operations in Afghanistan, offering additional information on a number of topics, including an escalation of the use of unmanned arial drones, details on civilian killings and friendly fire deaths. Documents also detail operations of a special forces military unit, called Task Force 373 that carries out assassination of insurgent leaders, and possible support of Taliban by Pakistan's spy service and Iran.
In a press conference today in London, Wikileaks founder, Julian Assange said the documents show the ongoing, daily reality of the war. He said it is not any single event that is most striking, but the comprehensive picture that emerges from the tens of thousands of details,
"The real story of this material is that it's one damn thing after another. It is the continuous small events. The continuous deaths of children, insurgents, allied forces, the maimed people, search for the word amputation or amputee and there are dozens and dozens of references. So this is the story of the war since 2004."
The White House condemned the publication of the classified information, calling the release "irresponsible" and warning that US personnel could be put at risk from making the information public. They also said, the documents cover a period of time ending in 2009, before Obama's new strategy in Afghanistan was put into effect. But the content is no longer "militarily sensitive," according to the Guardian.  And The New York Times said it chose to redact sections of the documents to preserve privacy in certain circumstances. Assange of Wikileaks also said that some documents had not been made public. Instead, Assange said the Obama Administration was trying to divert attention away from the content of the information.
"We have tried hard to make sure that this material doesn't put innocents at harm. All the material is over seven months old so it is of no current operational consequence even though it may be of very significant investigative consequence."
For more, we're joined by Gareth Porter. He is an investigative journalist and historian specializing in U.S. national security policy. His most recent book is "Perils of Dominance: Imbalance of Power and the Road to War in Vietnam."
Landmark disability rights legislation turns twenty
Today marks the 20th anniversary of the Americans with Disabilities Act. The measure was signed into law in 1990 by George H.W. Bush. It banned discrimination in the workplace and increased accessibility for people with disabilities in public and private buildings and spaces. Advocates say that the landmark measure that championed equal opportunity has improved life for many, but much more needs to be done. FSRN's Leigh Ann Caldwell reports.
Report says nearly 60,000 detained immigrants have mental disabilities
According to a new report, tens of thousands of immigrants in US custody have mental disabilities and some of these detainees are legal permanent residents facing deportation. Human Rights and the ACLU released the 98-page report today. It's based on interviews with more than 100 immigrants with mental disabilities, family members, attorneys and psychiatrists in nine states.
Luis was one of those interviewed by researchers. A legal resident of Miami, and father of two, Luis has schizophrenia and takes medication for it.
"It's a very strong fear when . . . paranoia acts up."
But after he was detained, Luis didn't get the right medication. He told Human Rights Watch, he had been off it for nearly a month before his his first immigration hearing.
"I was scared . . . in the courtroom."
Luis eventually avoided deportation with the help of a pro-bono lawyer.
But many more languish in detention without legal assistance.
Sarah Metha authored the report. She says most of the detainees she interviewed did not know what had happened to them during their immigration hearings.
"They didn't know what the charges were . . . going on in their hearings."
The report estimates that 57,000 immigrants in detention in the US have mental disabilities.
Human Rights Watch and the ACLU are calling on Congress to change the law so non-citizens with mental disabilities have the right to appointed counsel and to exempt non-citizens with disabilities from mandatory deportation. The groups also are calling for mandatory training for immigration judges and competency evaluations that would determine if detainees could move forward with immigration hearings.
In Kenya, fear of HIV status hampers blood donation
In Kenya, officials are having a hard time collecting much-needed blood. The National Blood Transfusion Services collects little more than half of the blood it needs for transfusion. According to some doctors, potential donors are afraid that they will find out their HIV status and are reluctant to donate. Mohammed Yusef reports from Nairobi.